We had one of our funnest group dates yet this past Friday with some friends from church. Most are new couples who recently moved in, we've really enjoyed having them and having some fun with them!
We went to dinner at a place called
Sauce
on the way to a corn maze. Sauce was really good, unique, and fairly inexpensive. The chicken Caesar pizza was amazing, we'll definitely go back.
THEN, it was off to the corn-maze to get our competition on!
We went to a place in Arizona on the Mesa/Gilbert border called Vertuccio Farms. We had a buy-one-get-one Groupon, but even without it, it's not too pricey.
We like this place because they add a little twist to the typical everyday corn-maze. They do a CSI style maze with clues on how to solve a mystery and some years a murder in a very family-friendly style.
This year was all about finding who stole the farmer's pie by finding clues and coloring over a metal plate to fill your card. Check out the picture below, it has all the details, plus we were proud that we filled our card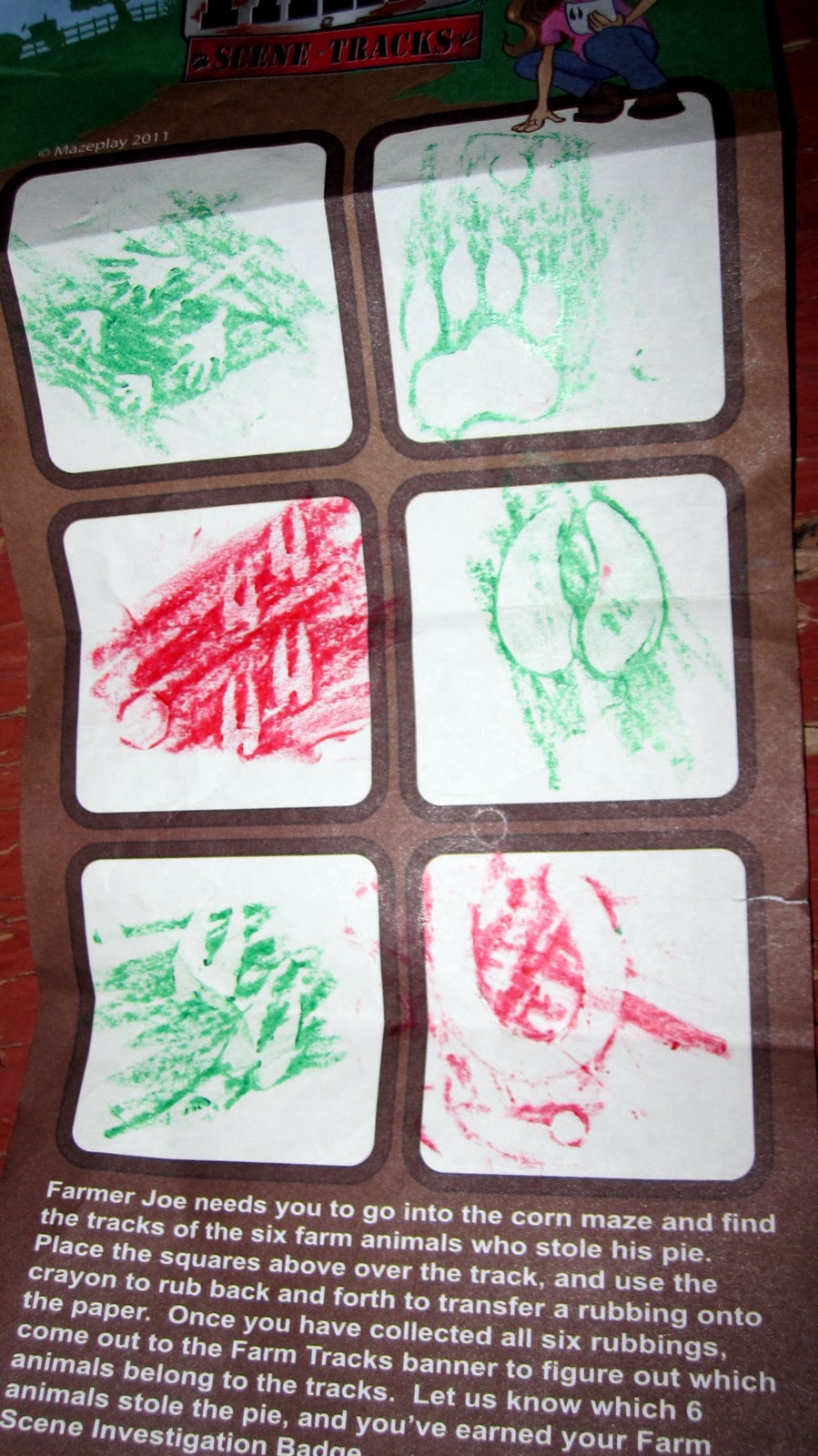 And here's one of the stations for the clues.
We mad it a competition and divided into teams of 2 couples. We set a time limit and let the first team to fill their card and solve the mystery first be the winners. We thought we wouldn't pull through after running into our other team and hearing they had 4 when we only had 3 and decided to really kick it into gear, strategize, and run through the maze. That determination paid off- you are looking at a set of WINNERS! (Badge stickers to prove it!)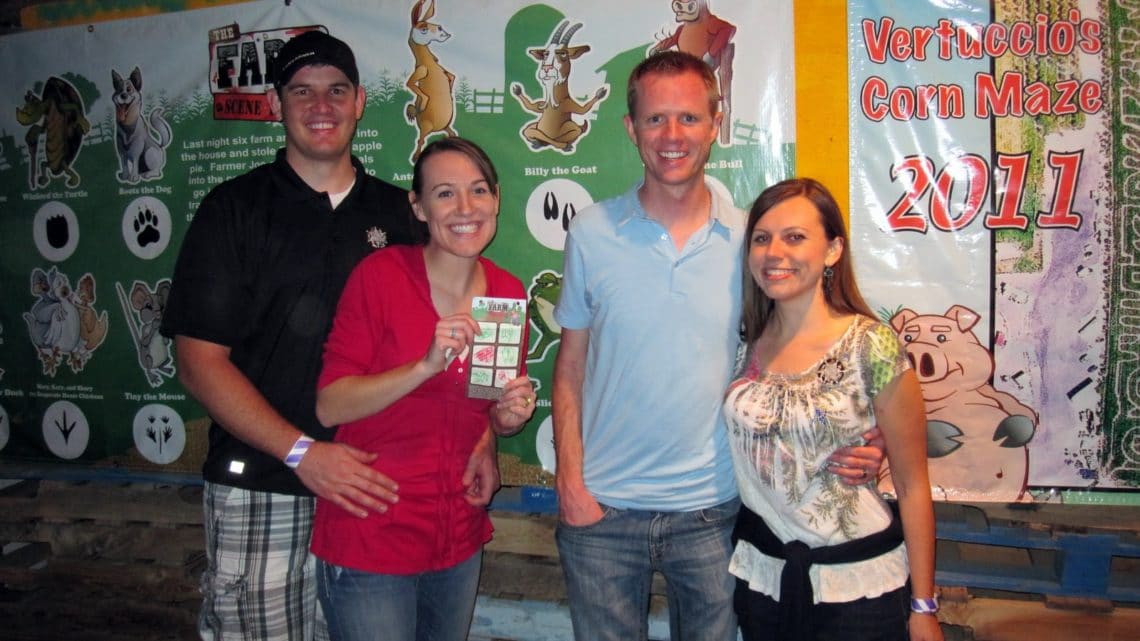 We were almost fooled by the other team who had a member jump over the maze and come distract us telling us we lost and they were out of the farm participation in other activities while the rest the group ran out. It almost worked, and we sure had a good laugh about it!
We then enjoyed the other activities on the farm and enjoyed some of favorite- Bahama Bucks which was needed after a long run! Such a fun night, and we are grateful to have so many cool new neighbors to date with! 
Get 365 Date Ideas!
We want to help you have the best date nights ever! Grab this FREE printable with 365 date ideas, a date for every day of the year so you never run out of ideas!