The Crazy Date Where We Ran 28.31 Miles Together
Date Info: 
Epic Relay Race
Price: About $100 per runner on your team
Location: Portland to Eugene 
Guess what we did last Friday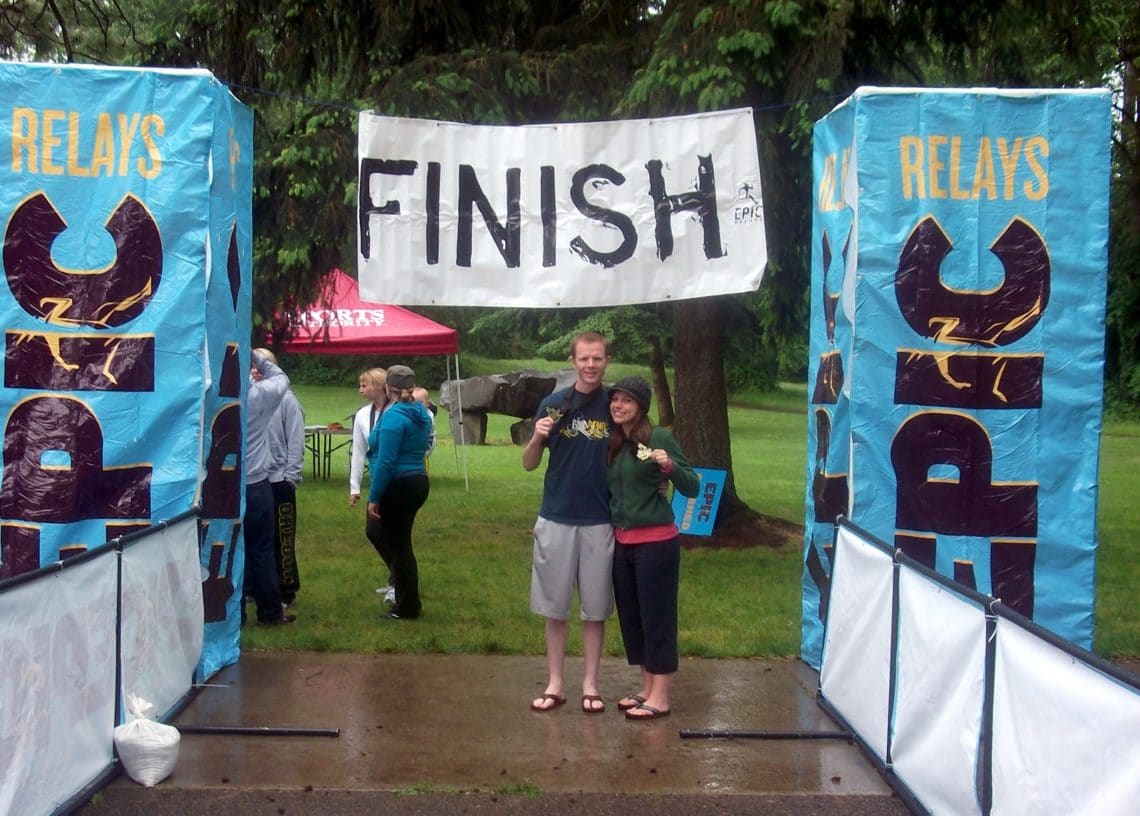 180 miles from Portland to Eugene
                                                                             3 legs each.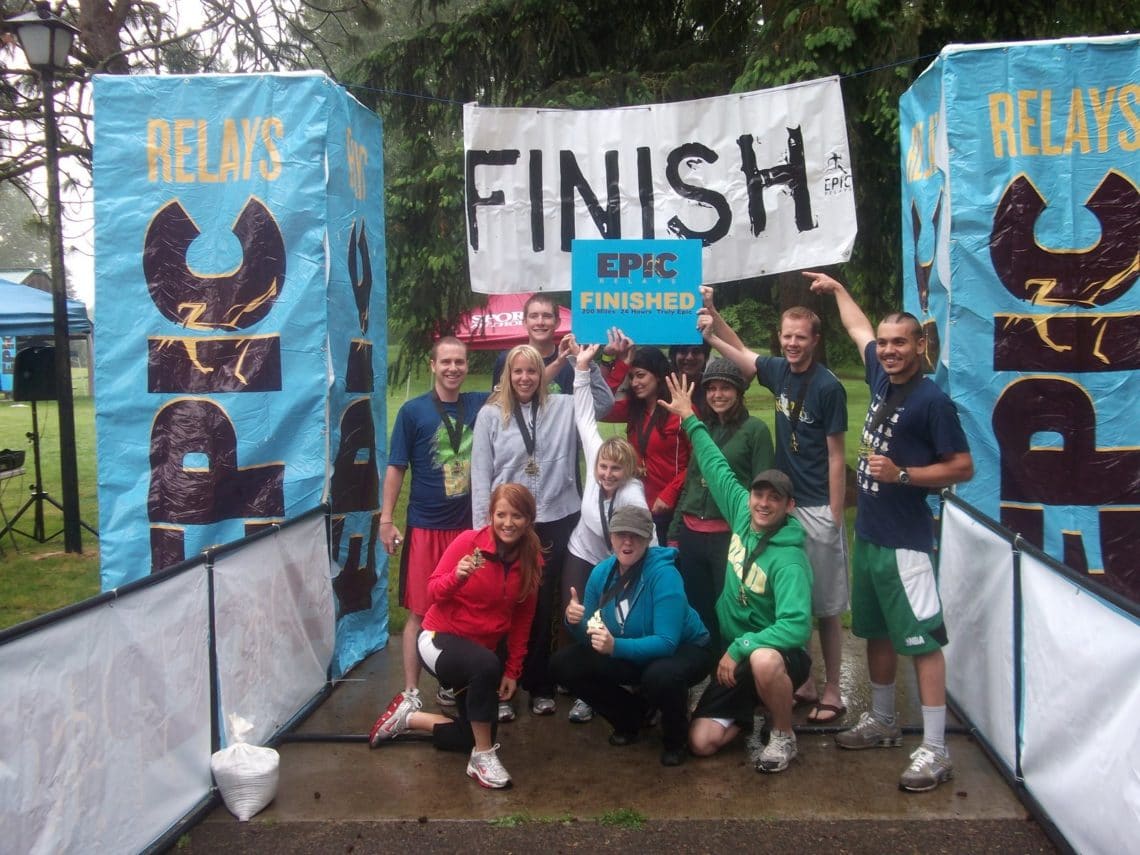 *Don't worry, the camera isn't blurry, it poured rain the last day of the race


Your team gets to come up with a cool name for team spirit and camaraderie. We'd like to thank Antoine Dodson for inspiring our team name: Run and Tell That.
Yes, there were shirts, tanks with red shirts around our head, lingo and dressing like Antoine, and the song was played way too many times with sing-a-longs.


You live in a van/truck with 5 other teammates and run for about 4 hours and then try to get some sleep while the other 6 take their turn.


Here's all the team minus our fearless captain Catherine (who was out running a leg), waiting for her at the first van exchange.


We're much more grateful for leg room! (Sleep too, can't you tell by this picture?)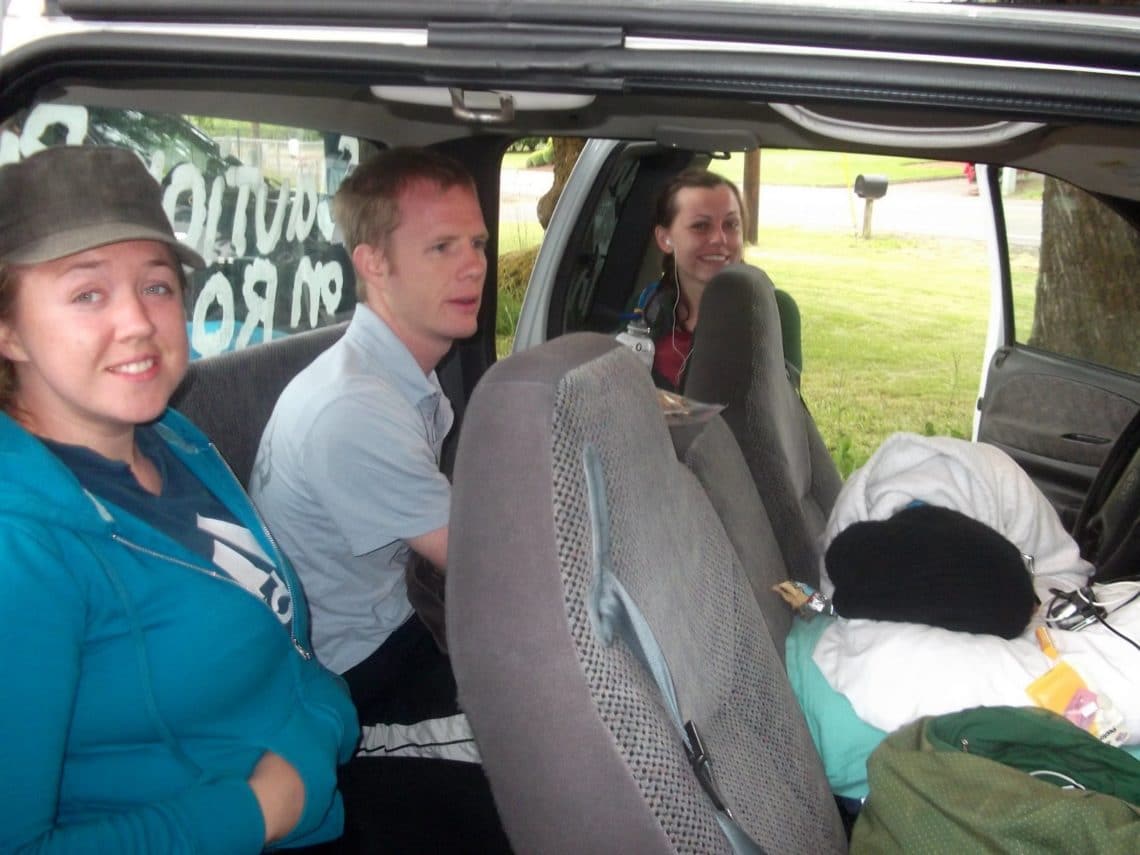 But we absolutely love all the friends we shared a truck with, look how cool and fit these kids are!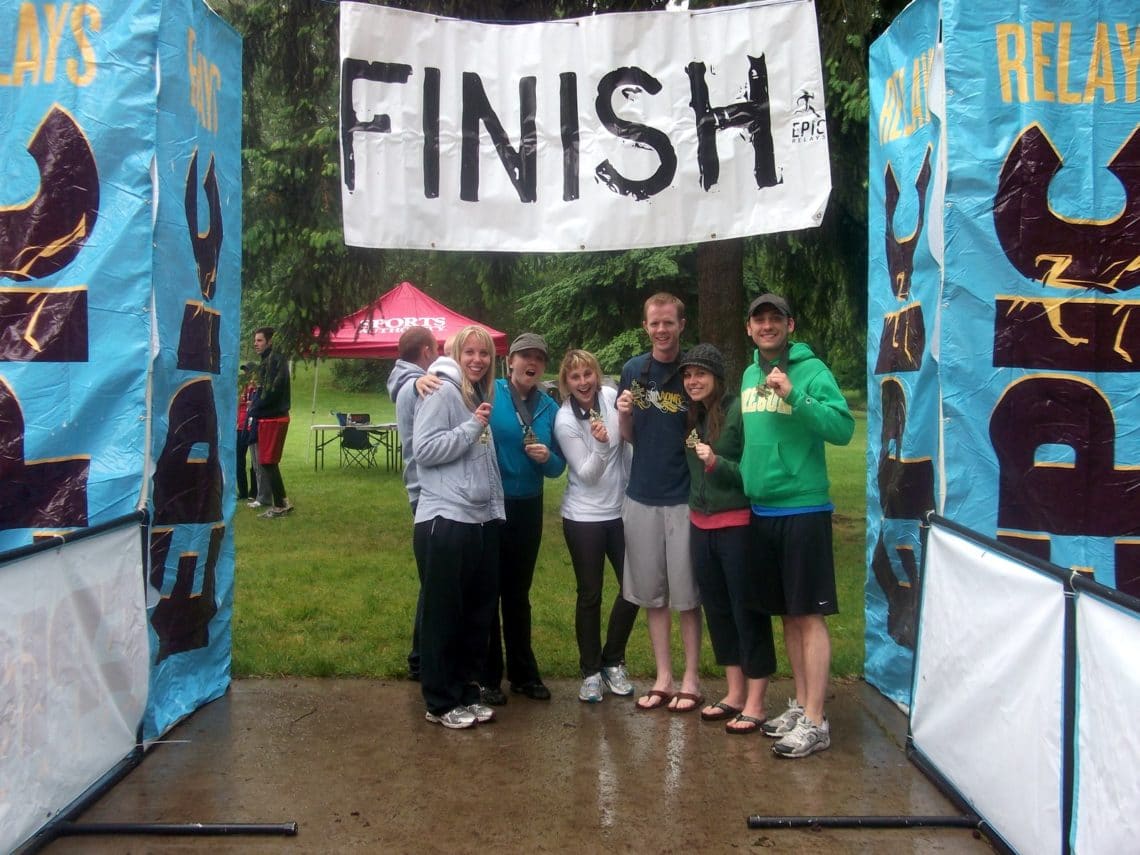 Jacob was our fastest runner by far. He's always been self conscious about his "chicken legs." I think the entire race all runners stared at that stride and those legs in great envy. May all our future children get those legs and be able to run fast and hard without much training like their Dad.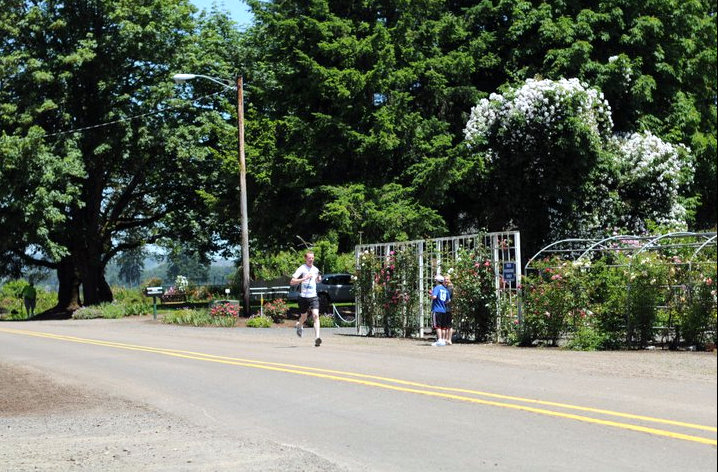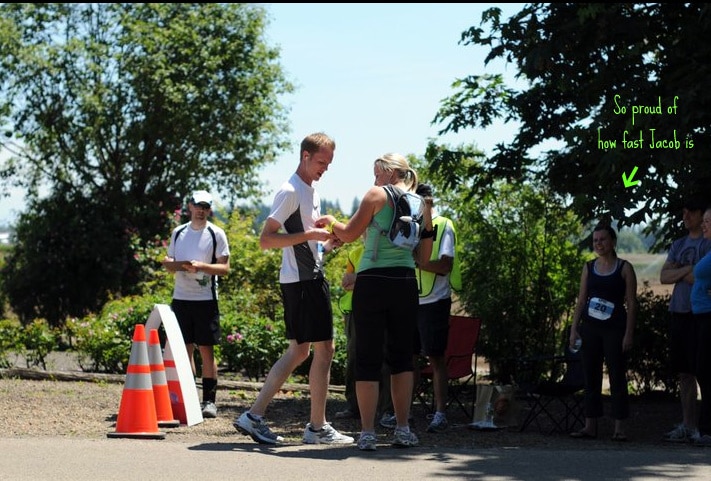 Camille definitely got hooked up with some of the prettiest scenery in the entire race causing her to fall in love with Oregon- farms, river, wine vineyards– oh my!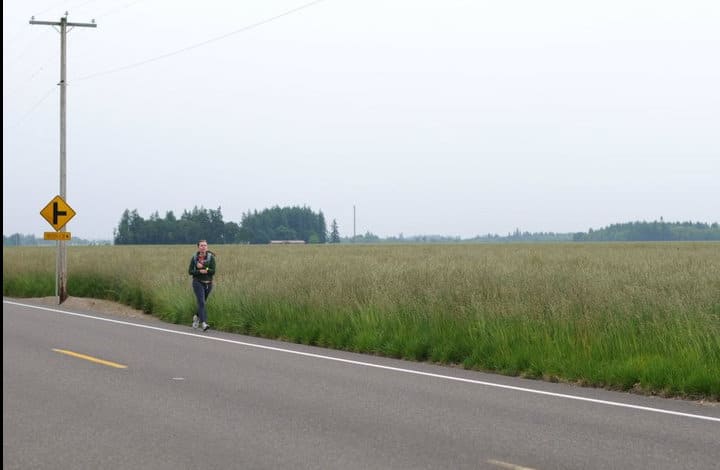 And Jacob truly became a
hero
as Camille's last leg was 7.32 miles in very cold weather and pouring rain, and her dislocated rib was BURNING causing her to hold her side and hold back tears a couple miles in. (It was so dumb so dumb so dumb so dumb, Fo Real!)  Like the knight-in-shining armor
Jacob jumped from the truck
unable to see his wife in so much pain, ran 3 miles for Camille, and let her run the last few after some serious Ibuprofen and icing so she could still feel like she did the bulk of her last leg, even if in serious pain. He then ran 6.5 miles of his own leg he was nervous about and not quite in shape for. That's right-
over 9 miles for Jacob
. Friends in the truck were so touched by his act of love and sacrifice, some pictures were snapped of the
rescue
.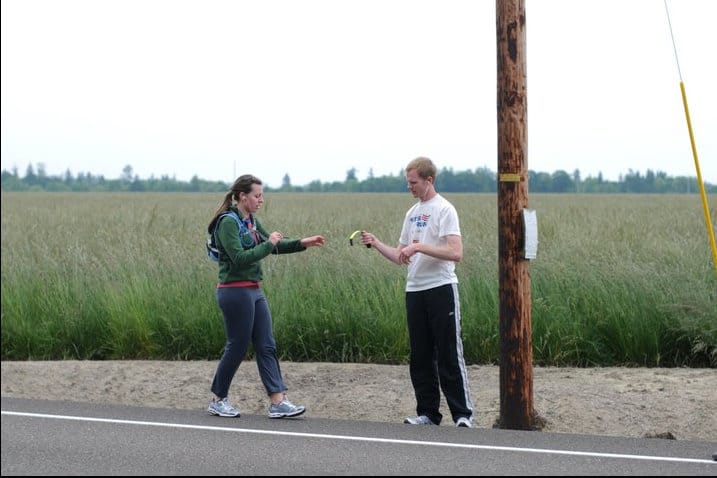 If ever there was wonder if Jacob loves Camille (there's not but IF there was) this sacrifice definitely proved it! 
But the good news is, we finished! Everyone! With only a couple injuries!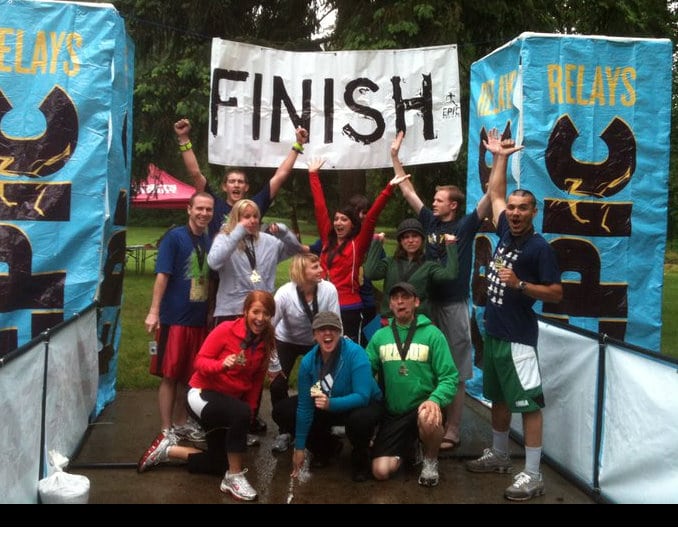 And now we say "Run and tell that- HOMEBOY" much MUCH more often!
Get 365 Date Ideas!
We want to help you have the best date nights ever! Grab this FREE printable with 365 date ideas, a date for every day of the year so you never run out of ideas!