Date Info: 
Brunch- Crepe Bar in Tempe
Price: $15-$30 for two
Location: Tempe, Arizona (Right off the 101 freeway)
We're a little (or incredibly) late to the brunch party. So many years of marathon training all Saturday morning kept us away, but this year we decided it was time to venture out into the brunch world and try some dates on the weekend, in the morning. Definitely shaking things up over here!
I've had so many people recommend the
Crepe Bar in Tempe
I lost track. They were my truly foodie friends too, so we knew it was going to be a winner.
My favorite foodie coworker who has never lead us astray mentioned you really should get the cereal if you go. I thought that interesting and never would have ventured out to get this had he not insisted, but boy am I glad he did! We started with the best fresh cereal I've ever had, who knew it could be so incredible when totally fresh made with local, organic ingredients? Boxed will never be the same for us! We made sure to split it and ask for an extra milk. Almond for me, whole for Jacob.
I crave this stuff now. Seriously, time to learn to make my own cereal I guess!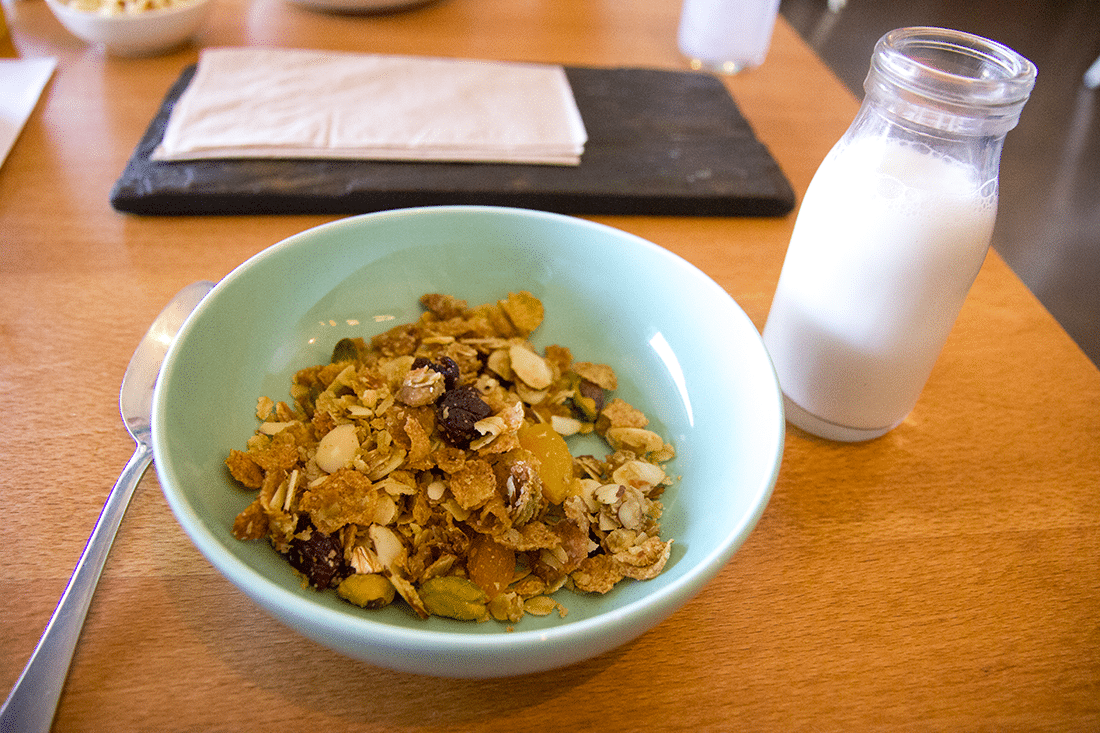 Because we ordered a full brunch, the chef treated us to lots of little snacks he tries for fun. Some mango chili chips were brought out to be munched on while we waited for our next dish. So much goodness!
And then the crepes came out and I learned a new definition of the adjective "Heavenly" then and there.
We split a sweet and a savory, and we were gushing over both!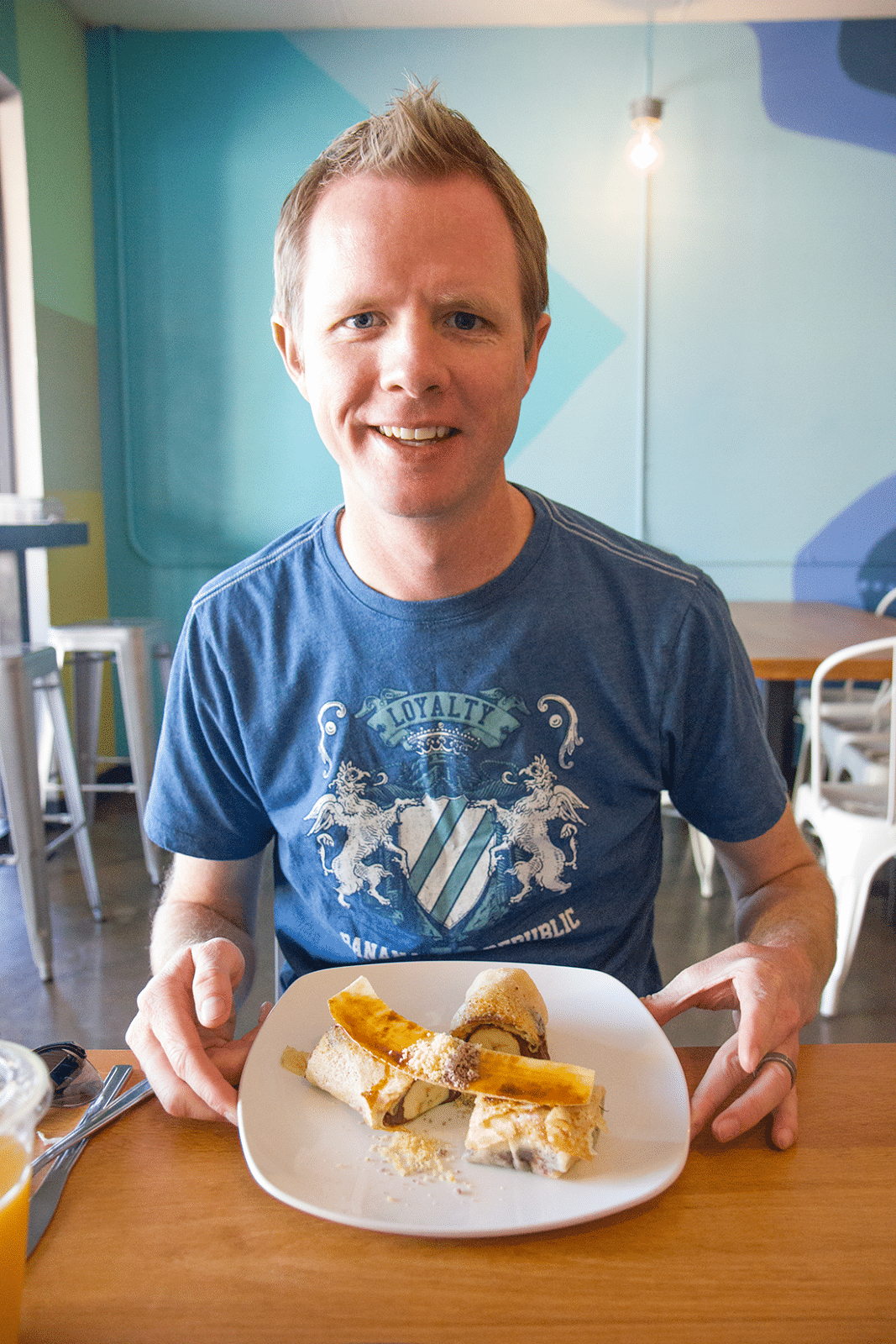 The Turkey with chorizo was incredible! Even the side salad was seasoned to perfection with hardly any dressing.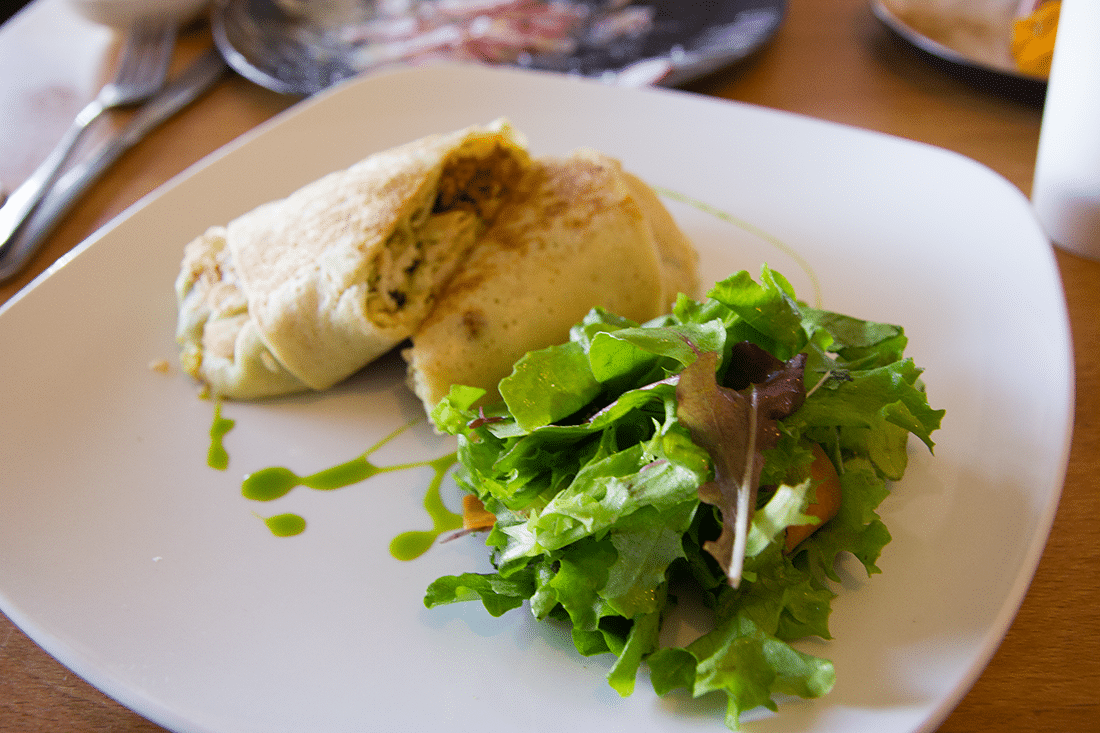 Of course the sugar based one has a special place in our hearts. It was brûléed on top and the perfect amount of banana and Nutella. We knew we had to get it by the title, "The First Time." I'm confessing we've been back again before this post has made it up, and we're still happy we initially tried this (but the lemon drop is pretty excellent too for the record).
They brought out a final taste test for dessert after our dessert crepe. Strawberry milk and dark chocolate with pistachios made us swoon.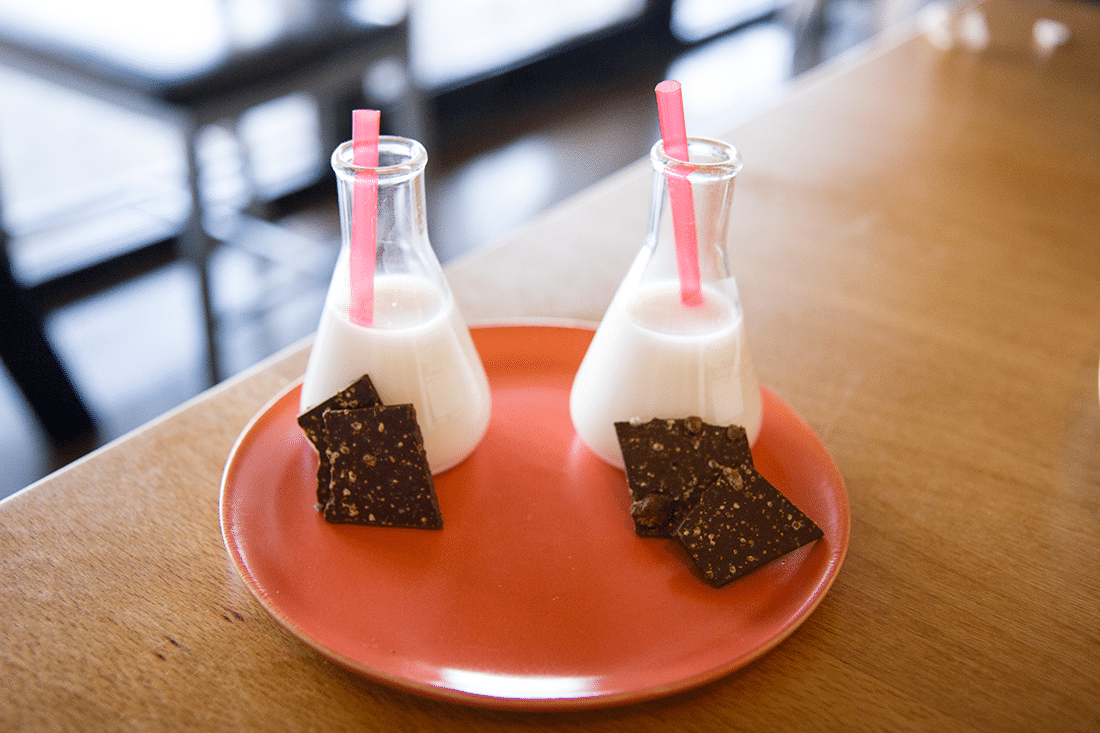 First of all, Google won't recognize three words in this post, so you know there is culinary goodness to be had. Second of all, I'm only sad we didn't try The Crepe Bar sooner. It's in our neighborhood, it's absolutely delicious, and it's the most hipster/foodie brunch place to be had in Arizona.
Get 365 Date Ideas!
We want to help you have the best date nights ever! Grab this FREE printable with 365 date ideas, a date for every day of the year so you never run out of ideas!