2 Effective Things We're Doing to Curb Toddler Fits and Tantrums
Thank you Roundup® For Lawns for sponsoring this post, but as always, all stories and experiences are our own.
It's funny how toddlers start to flirt with the terrible two's so much earlier than when they are two! Maybe I'm just hyper-sensitive to the fact that my 96% height child is huge and a small fit feels so large as a shorter mommy trying to wrangle him, but I feel like we've seen a few behavior things really manifest the more aware and communicative he becomes. And so, I've naturally been reading a ton of parenting articles on fits, behavior issues, what causes tantrums, and ideas to stop them. And I'm found a few root causes and two major things that are helping curb tantrums and behavior issues before they even start.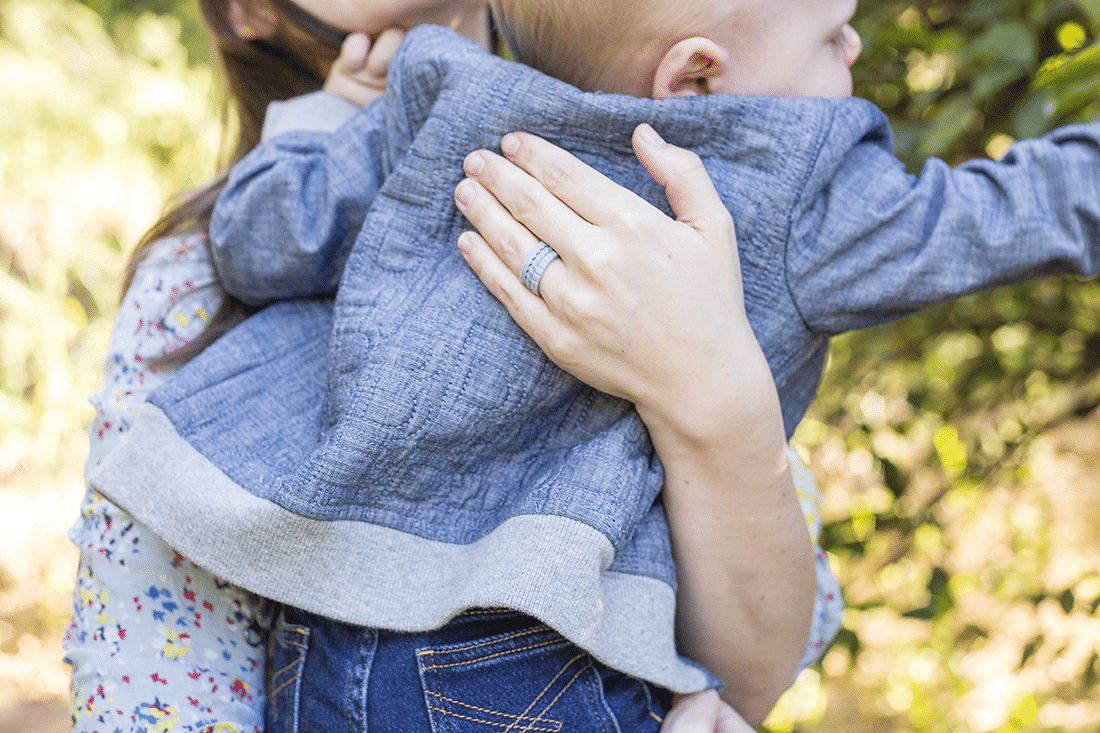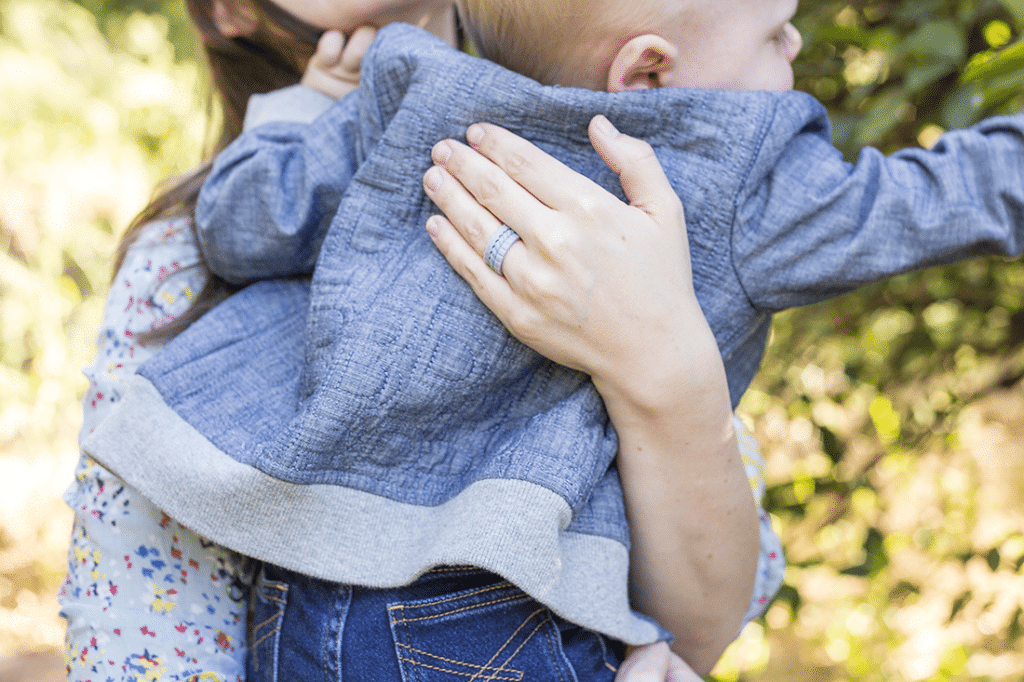 Our main issue is my little guy likes quality time. He really likes to be looked in the eye. He likes to have his hand-held when he's out and about. He likes to really feel a parent is being present. As a mom who works online from home, it can often be really hard to be engaged all the time. The other day I was on a phone call and he demanded I pick him up and give him a snuggle, and he went and grabbed my phone and threw it down. I was shocked. But he looked me right in the eyes and gave me a half-smile. He's so aware, he's so smart, and he was honestly not trying to be naughty, but just to get his mom's full attention and get the dang phone put away. So, I'm trying to give him a solid half hour to hour with my computer closed and my phone in another area so he knows I'm completely present. We're reading more books, we're doing more activities, we're going to more classes and lessons. I can tell my child is basking in it and he's listening better. He's more patient when I do have to take a call or answer an email after he's had the quality time. He knows I'll be there and be present when I can. Intentional time is making all the difference.
I've read so much about the loss of connectivity with nature and how it's impacting children. Both Jacob and I grew up with a mountain in our backyard and loved going to climb and hike and explore. It's just not quite the same to be a kid growing up in a major city, even in the suburbs these days. We know this, but one of our main reasons for moving just before he was born was to get a yard he could play in. It may not be the mountains, but it's still a great way to connect with nature and explore the world around him.
I am loving how our days are warm and our nights are still cool right now. Every morning when my toddler looks out the back door and asks, "ouuuu-side?" I'm able to smile and let him know we can definitely spend a little time outside before the day heats up. It's a great time to leave my phone inside and be very present for him, and this new-found joy of mornings that are the perfect temperature are the perfect way to bond with some uninterrupted time. Even when I'm not 100% by his side and may be working out or on a call, my little man is thrilled to be running laps in the grass, playing with his water table, going up and down the slide a hundred times, and popping bubbles like his life depends on it.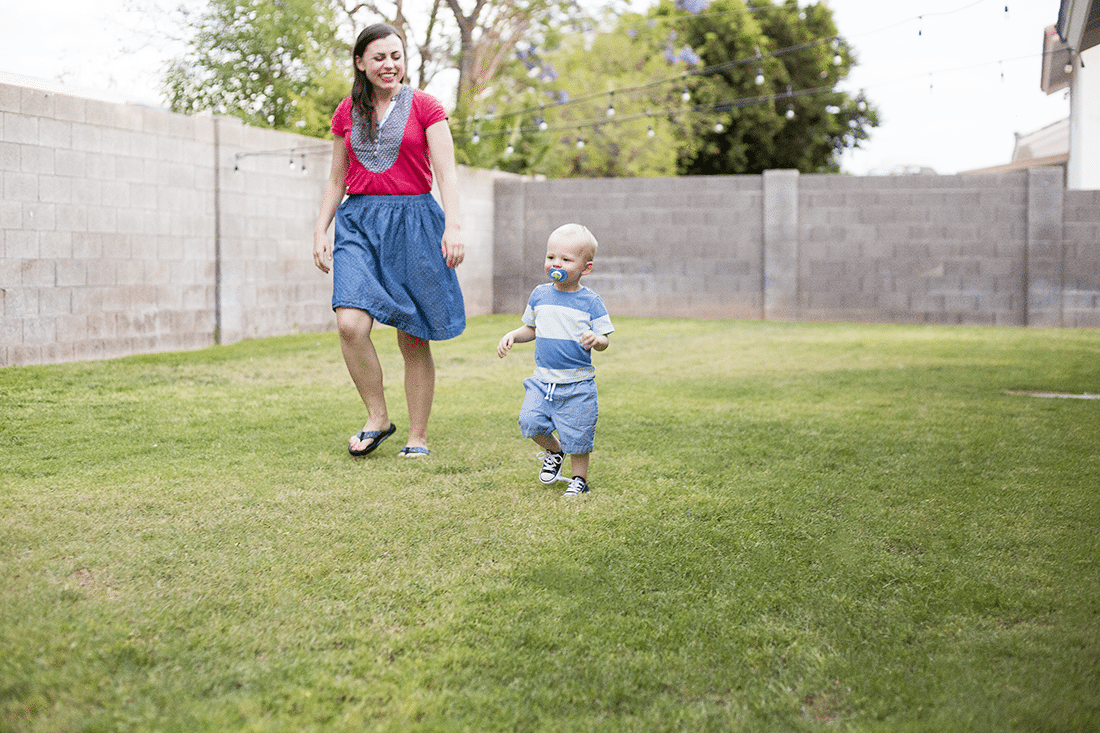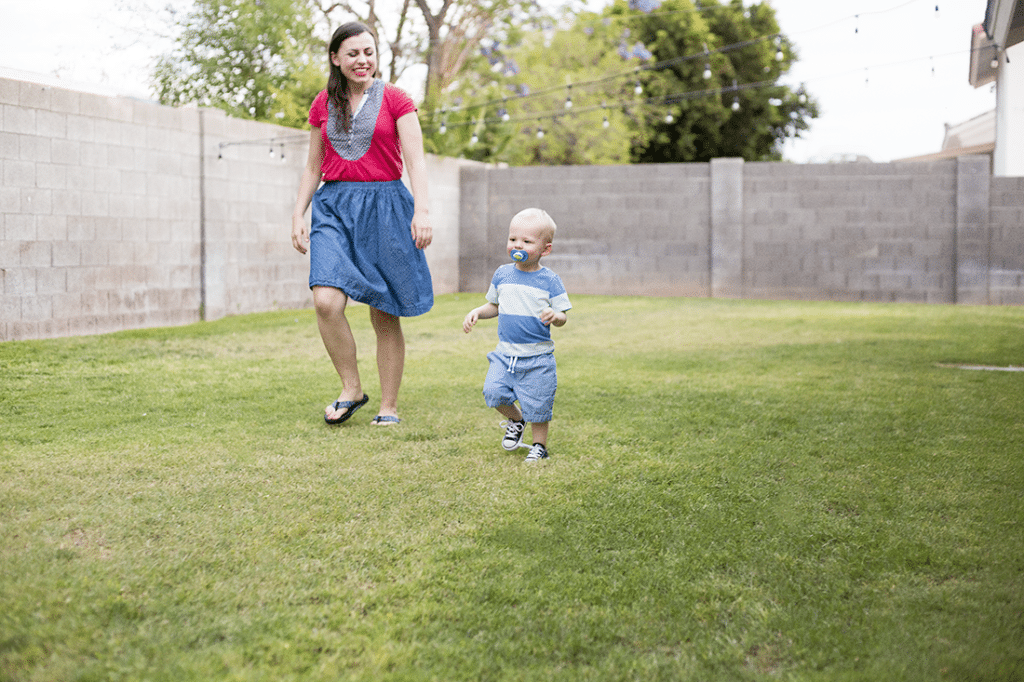 A month ago I'm not sure we would have had these perfect moments. I let the toddler roam free for the first time and he stepped in a pointy weed that had him pretty afraid to further roam. Weeds aren't just annoying in Arizona, they are often sharp and cactus-like, and we knew it was time to take some action. I shared a few weeks ago how we were planning to utilize our favorite easy solution, Roundup® For Lawns. It's a premium product designed to deliver results – and all in one great formula. I love that there are formulas for your grass in your area, so we knew we were targeting the right weeds and it would be effective. It kills weeds, not lawn. And it's so easy to apply, we had our backyard done in only five minutes.
Here we are a few weeks later and we're super happy with this easy solution! We are watching even our most stubborn weeds slowly fade while the grass remains green, and we're enjoying so much free time which allows us to let our toddler connect with nature. I feel so much safer about him walking on the grass without sharp weeds, and I feel so much better about him feeling free and happy to play. When it's time to come in, he listens, and once again, we're definitely seeing fewer fits and tantrums. The balance between outside free time with our required chores and activities feel so much more normal to him, and I love that he really is connecting with nature.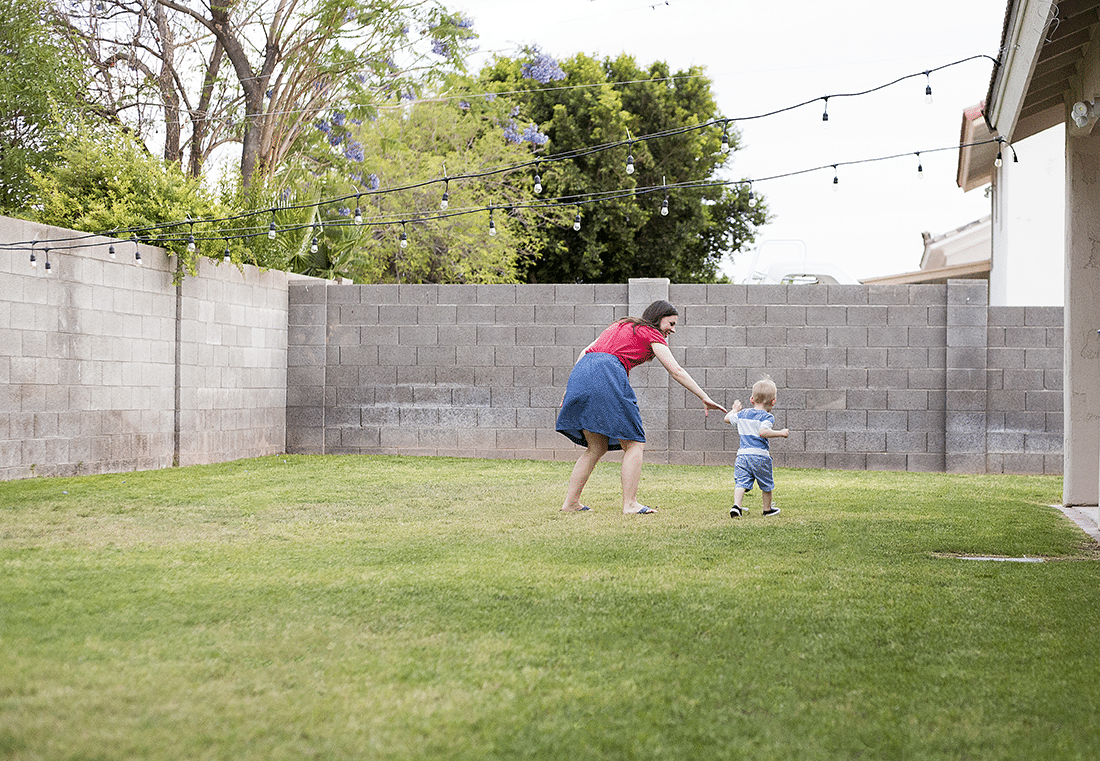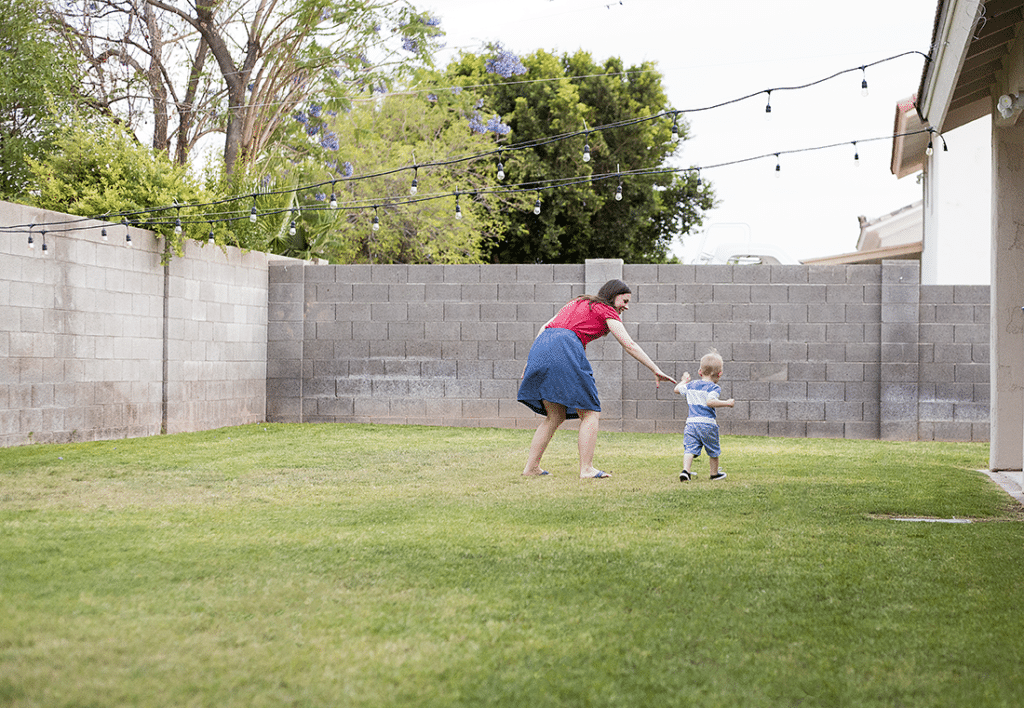 Quality time even if only for a half hour, and some time with nature are making our little guy feel so happy, so confident, and like he listens and reacts to situations better. And I'm feeling like I really love being a toddler parent, which is also a claim I may not have made a month ago.
This is a sponsored post written by me on behalf of Roundup® For Lawns.
Get 365 Date Ideas!
We want to help you have the best date nights ever! Grab this FREE printable with 365 date ideas, a date for every day of the year so you never run out of ideas!