Decorating the Tree Family Tradition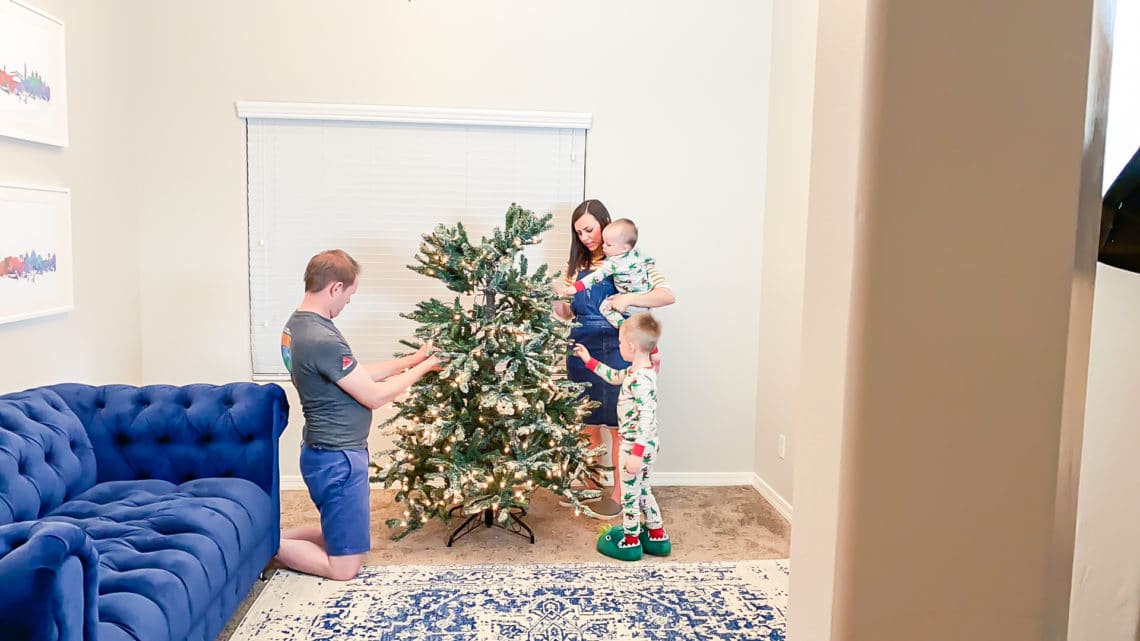 One of our favorite Christmas family dates is the decorating the tree family tradition.
We love pulling our tree out of storage, fluffing the branches, and carefully crafting the perfect placement of each ornament.
About eight years ago Jacob had the idea to capture our trimming the tree in stop motion. The man was and still is brilliant! We learned how to do it, and started a family tradition.
The decorating the tree family tradition is so much more fun when we playback each year in stop motion. It's become even more fun as we've had children! I love watching our preschooler carefully choose his favorite colors and craft the best location. But I have to say, I think the wiggly baby trying to get in on the action steals the show this year!
Some may say it's too early, but with a short holiday season this year we knew it was time to get it up so we had plenty of time to enjoy it. Plus, the season goes by so quickly, I couldn't help but add a little Christmas cheer while we prep for Thanksgiving.
It truly is the most wonderful time of the year! Also, these moments with my family remind me to be even more thankful!
Like this family holiday tradition? You may like these posts too:
Fun Family Activities: 52 Family Date Ideas to Do This Year
The Night Before Christmas Poem
Get 365 Date Ideas!
We want to help you have the best date nights ever! Grab this FREE printable with 365 date ideas, a date for every day of the year so you never run out of ideas!