This post was sponsored by Diapers.com as part of an Influencer Activation for Influence Central and all opinions expressed in my post are my own.


I knew babies were expensive, and I knew they took a lot of preparation and work. What I didn't know is how that overwhelming feeling to prepare for the baby comes is one that often trickles back with each new development phase or growth spurt. I really do love shopping, but one can spend a lot of time doing that very frequently once a baby comes into their lives. And at least for me, there have been several phases where it was just hard to make it out shopping. Between nap schedules and only a few hours awake, to nursing struggles while out, to working full-time and having little to no time to run errands, I've learned that shopping online for baby needs is a true lifesaver those first few months- and beyond!
As my little many has grown and actually enjoys leaving to house to run errands (he grabs his shoes or tries to jump in the stroller when he's bored these days), I've found a new challenge- trying to carry my heavy toddler and large boxes of diapers and other products is particularly hard to do! Once again, bless you online shopping! We have always loved it, but we recently tried Diapers.com for the first time and I only wish we'd known about it sooner!
Ordering diapers from Diapers.com has been a lifesaver to stock up on boxes and never have to haul them to and from the car. But I love that Diapers.com carries a lot more than diapers! The basics are there like wipes, diaper cream, bottles, etc., but there's also gear like strollers, car seats, and diaper bags, clothing and shoes, toys, and pretty much anything you can think of that you need for baby- at any phase of having a baby! There's stuff for mom too, and I love that I can get everything from one website with super fast shipping- like we're talking 1-2 day shipping and orders over $49 qualify for free shipping!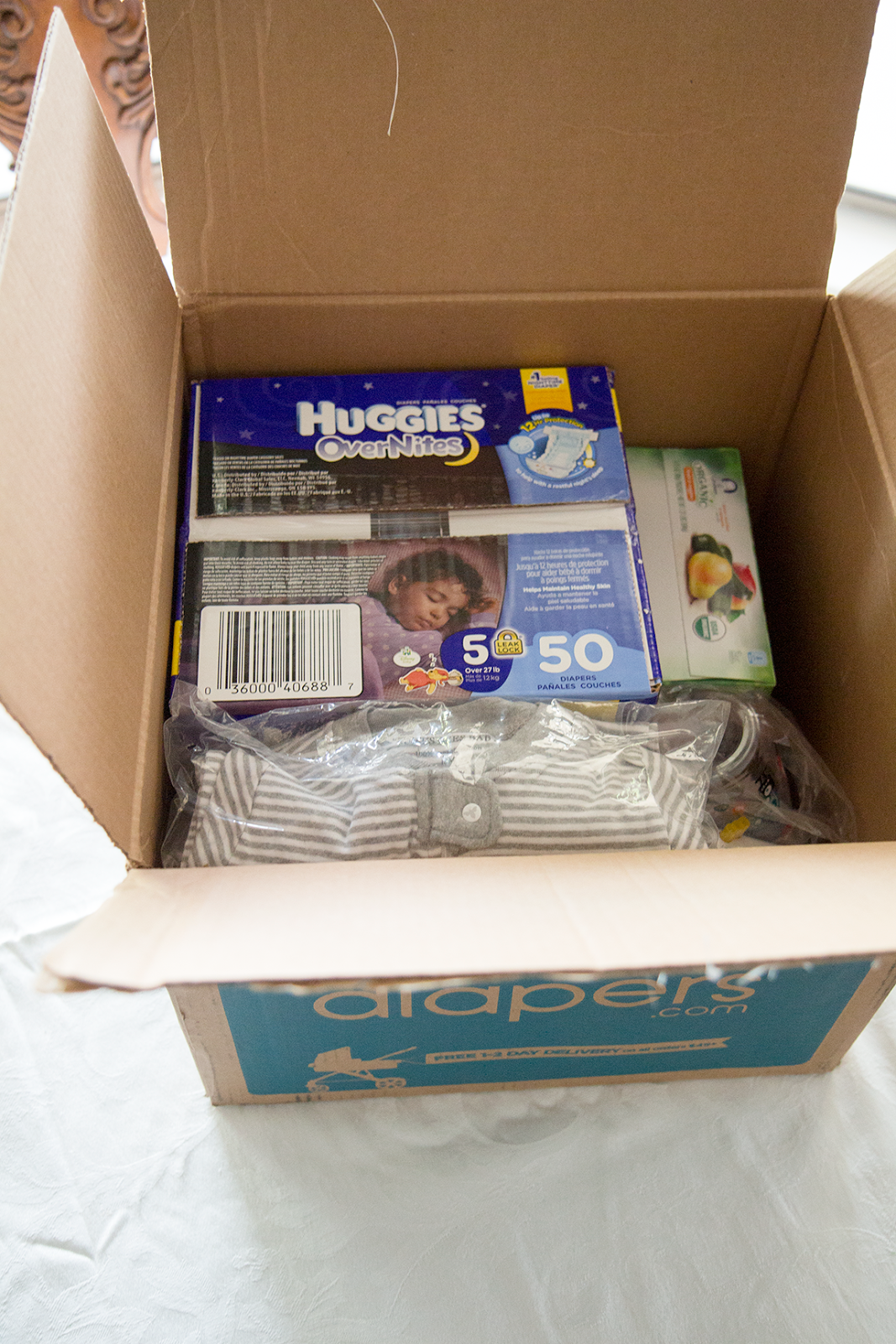 This month we watched Mack go through a serious growth spurt! At his last checkout the nurse told me she was concerned his weight and head stayed about the same, but he had shot up in height. They had to double check he was on the curve. I also showed them a picture of his dad and they felt better knowing I'll have a tall, skinny metabolism child. With this growth we watched him grow out of his pajamas almost overnight. That's one thing we wait to buy since you never know what size they will be in and what the weather will be like. Fleece jammies and Arizona summers just don't mix! We used Diapers.com to order some new pair just in time for a weekend trip that didn't allow time for a shopping trip. Diapers.com has experts handpick items, so they're the best most want and practical items for parents. All our favorite pajama brands were represented, and I love that we didn't have to shop at different stores for them.
I couldn't resist stalking up on other items we needed as well! Here's what I placed in my first order, and for the record, am thrilled with all of it!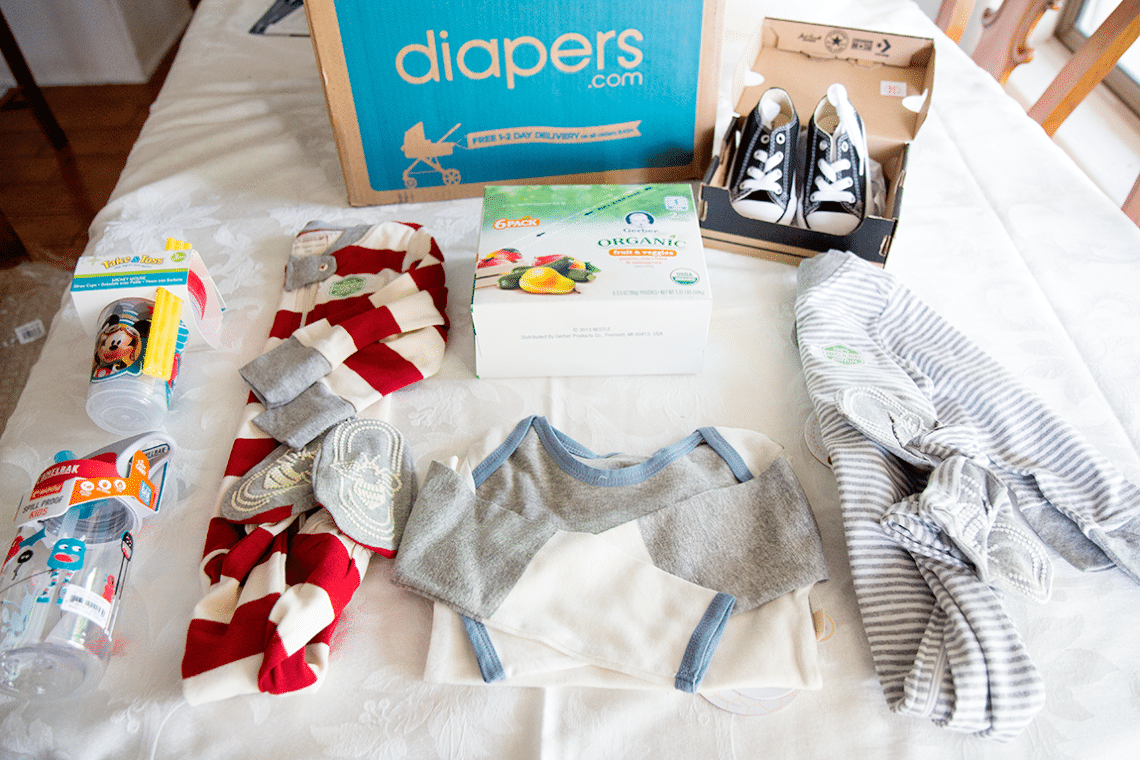 Micky Take & Toss cups with straws
Camelbak Water bottler- child size
Burt's Bee's Pajamas 
Burt's Bee's LS shirt
Gerber Oraganic Pouches
Converse All Stars, toddler size
Huggies Night Diapers
They have so many great brands to choose from, and I loved getting it all in one place!
Best of all, if you're a new customer you can get 20% off your first order plus an extra $5 off a case of diapers right now using the Diapers.com promo code TRYUSLOVEUS. You can get 10% off your second order too (expires 12/31/2016).
Legal:
*Excludes diapers, wipes and formula. Brand exclusions apply. Max. discount $35. To redeem enter code TRYUSLOVEUS. Offer subject to change and cancellation.
**Discount will auto-apply in about 24 hours to use on second order. Brand exclusions apply. Max discount $50. Offer subject to change and cancellation.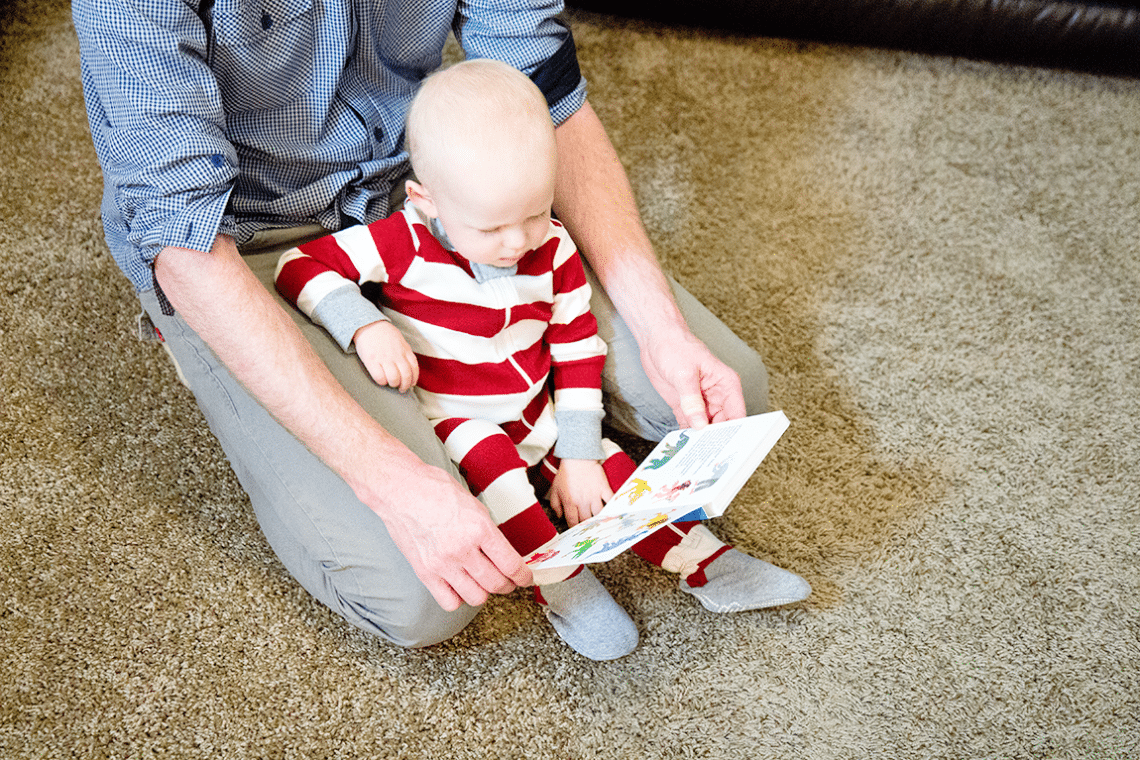 So parent and parents-to-be, you definitely want to check it out! It is one really excellent time-saving, stress-saving resource to help you spend more time with baby and less time errand running. Even when it's replacing a pajama wardrobe overnight!
Get 365 Date Ideas!
We want to help you have the best date nights ever! Grab this FREE printable with 365 date ideas, a date for every day of the year so you never run out of ideas!