Dinner for 2: A Romantic Culinary Night at Home + A Giveaway
This date was sponsored by Sun Basket, but all opinions and romantic sparks that came from it are our own. 
Our number one frequently requested post is to share more date nights at home. We knew the day would come when we would have a baby who went to bed and allowed us time alone, but also kept us a little grounded, and we knew would have several at-home date ideas to share then. That day has come, and we are excited to share ways we're drumming up romance and new experiences at home.
A few years ago I posted about Jacob giving me a chef's knife for Mother's Day, and how it was the perfect gift for me. I'm not kidding when I say romance includes a his and hers quality chef's knife!
There's nothing like a romantic candlelit meal at home prepared by your significant other. Perhaps the only thing better is a candlelit meal prepared together. We adore cooking as a couple, and when we get to make a special meal and take the time to prepare it with each other it turns into a really special, really romantic date night it.
There's really only one downside to trying to do this- we often fail to plan ahead and our date turns out planning and going to purchase the items, and then we're both hangry and it's pretty late by the time we even get started. Not that it's impossible to plan ahead and prep, but it is time consuming and it definitely cuts down on the romantic cooking together. Enter in a great company making cooking healthy meals at home and perfect platters for romantic date nights in achievable- Sun Basket.
Here's the shpeal:
Sun Basket
is a new healthy meal kit service that delivers quality ingredients (organic and sustainably sourced) and easy, delicious recipes to cook at home. You choose your meals each week, with Paleo, Gluten‐free and Vegetarian options, and even breakfast options too!
At this time they are shipping to California, Arizona, Oregon, Washington, Colorado, Utah, Idaho and Nevada. So essentially you choose three meals that work with your diet and they show up on your doorstep with everything already measured and prepped, ready for you to cook!
Did I mention I love this concept? It makes you feel like you're on a cooking show with everything ready to go, and you just need to chop a few ingredients.
You can fill in the blank:  The couple who chops together…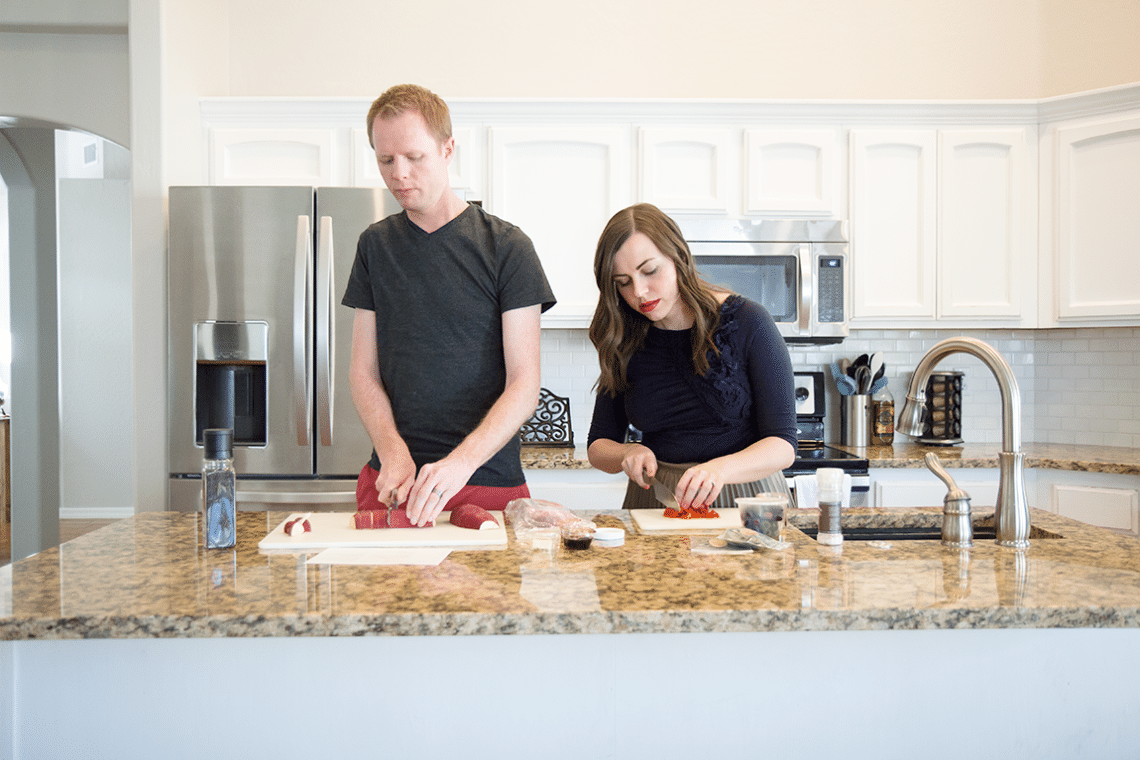 But in all seriousness, we had a lot of fun dicing and talking. There was a lot of quality time, and we really enjoyed the easy meals that only took us about 30 minutes to prep, 15 or so to cook, and the romantic time together to eat.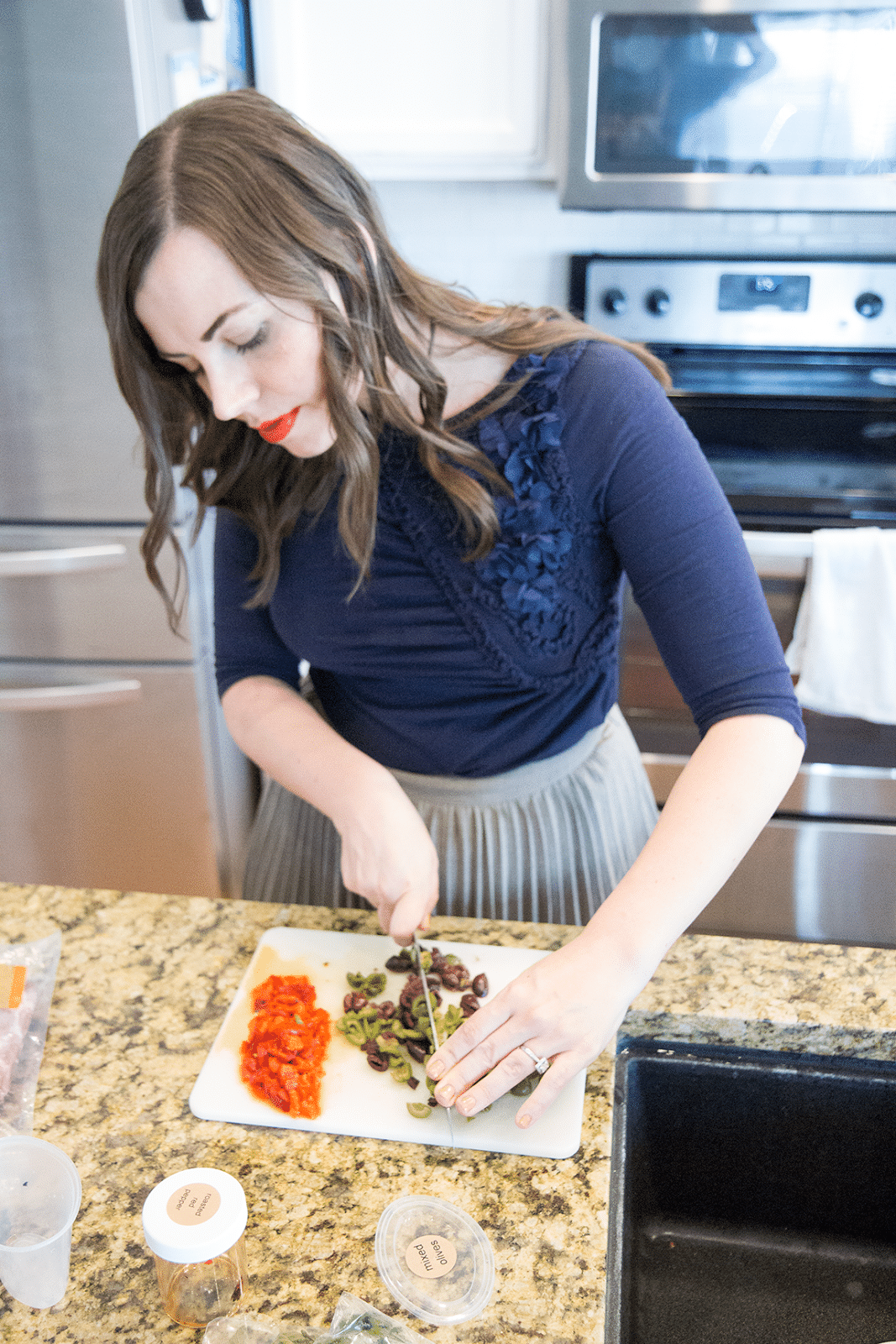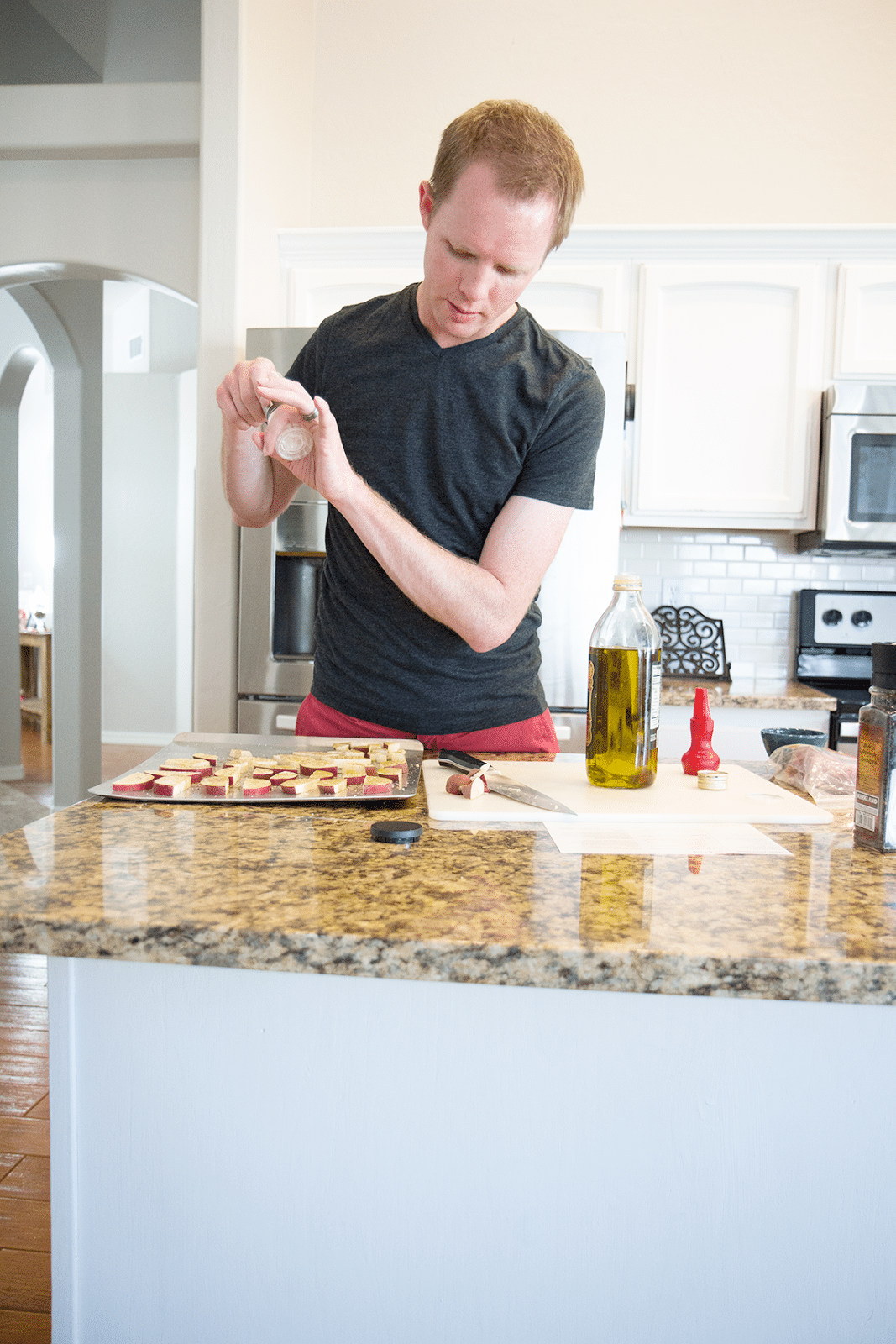 They really were top notch ingredients, which lead to amazing tasting food.
And when we sat down to eat our dish we both remarked how much fun it was to cook, how delicious it tasted, and what an amazingly romantic and fun date night in it was!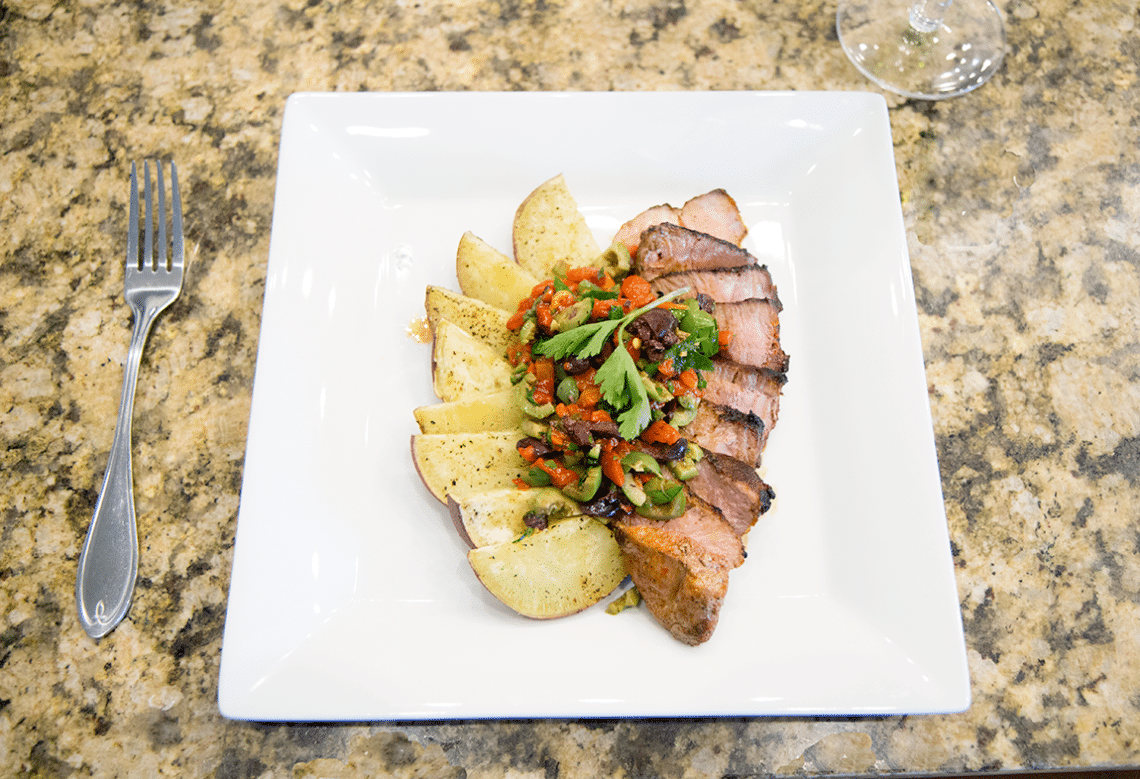 And exciting news, they want to giveaway a free shipment to one Friday We're in Love reader! Fill out the widget below to enter!
https://widget-prime.rafflecopter.com/launch.jsFeel free to learn more at their website, on Facebook, Twitter, or Pinterest.
https://widget-prime.rafflecopter.com/load.jshttps://widget-prime.rafflecopter.com/load.jshttps://widget-prime.rafflecopter.com/launch.js
Get 365 Date Ideas!
We want to help you have the best date nights ever! Grab this FREE printable with 365 date ideas, a date for every day of the year so you never run out of ideas!