Downtown Provo Rooftop Concert Series
Date Info:
Downtown Provo Rooftop Concert Series
Price: Free
Location: Downtown Provo, UT
Summer dates that include taking anything you'd normally do indoors to the outdoors, is a winner in our book. With the exception of Arizona, where summer dates include being indoors and fall/winter/spring include more outdoor activities when our faces aren't going to melt off. This is one of the reasons we love weekend getaways so much, we get to experience the traditional summer ideals somewhere that actual summers with amazing nights exist! One of our favorite places to visit is Utah, where I grew up, went to college, and where we both have a lot of amazing friends and family to see. Plus we're both mountain children who can't resist amazing views, hikes, and perfect summer nights.
Since hearing about the Rooftop Concert Series in its early days, we've had this on our list of dates we'd love to do if timing ever works out that we're in Utah the first weekend of a summer month. These are put on by an amazing group of people who worked so hard to help put Provo on the map. And seriously, there's some amazing talent that comes out of Provo, so it's totally worth your time to enjoy a summer night with an amazing band for no money at all!
We got to see The Moth & the Flame, and loved how excellent they were live!
If the band wasn't enough, we loved watching the people there. There are old and young, people of all kinds, and families with children as well as singles. Oh, the flirtations and mating rituals of Provo kids- nothing short of hilarious to watch. I was once one of them, so I feel like if I'd only known then what I know now! It truly is hilarious to watch them awkwardly hit on each other, and we laughed at this scene and enjoyed it almost as much as we enjoyed the band.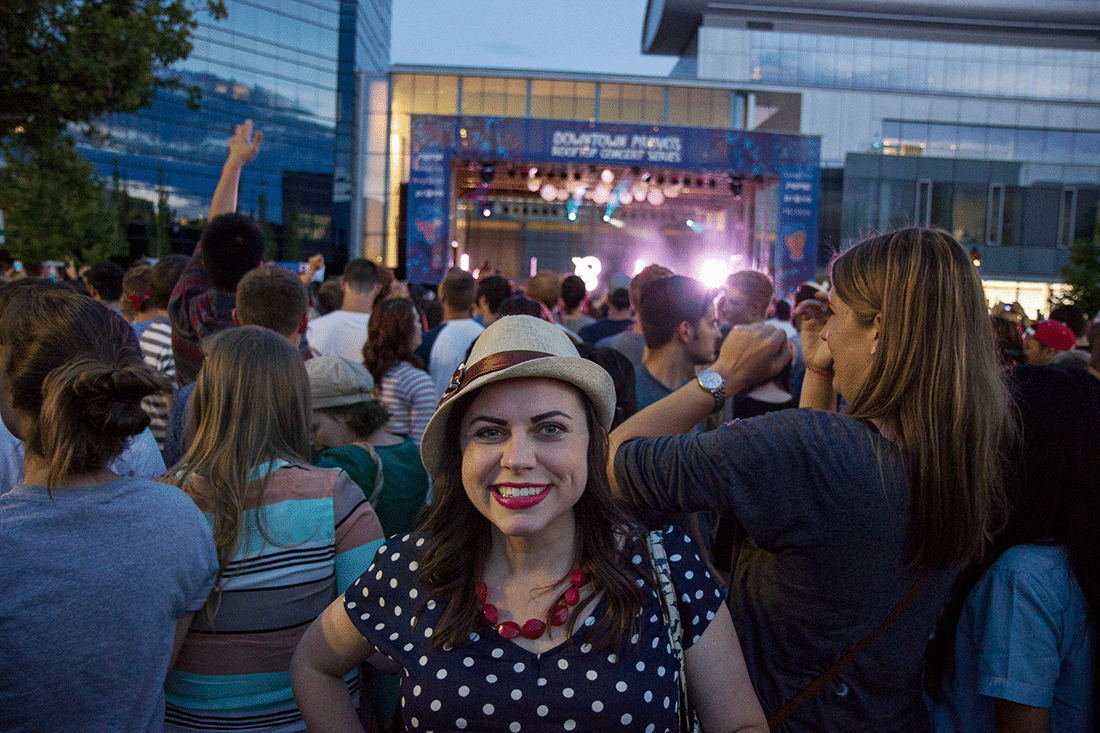 If you're in Utah for the first weekend of June, July, August, or September, be sure to add this to your list of things to do- it was a seriously fun, totally free date!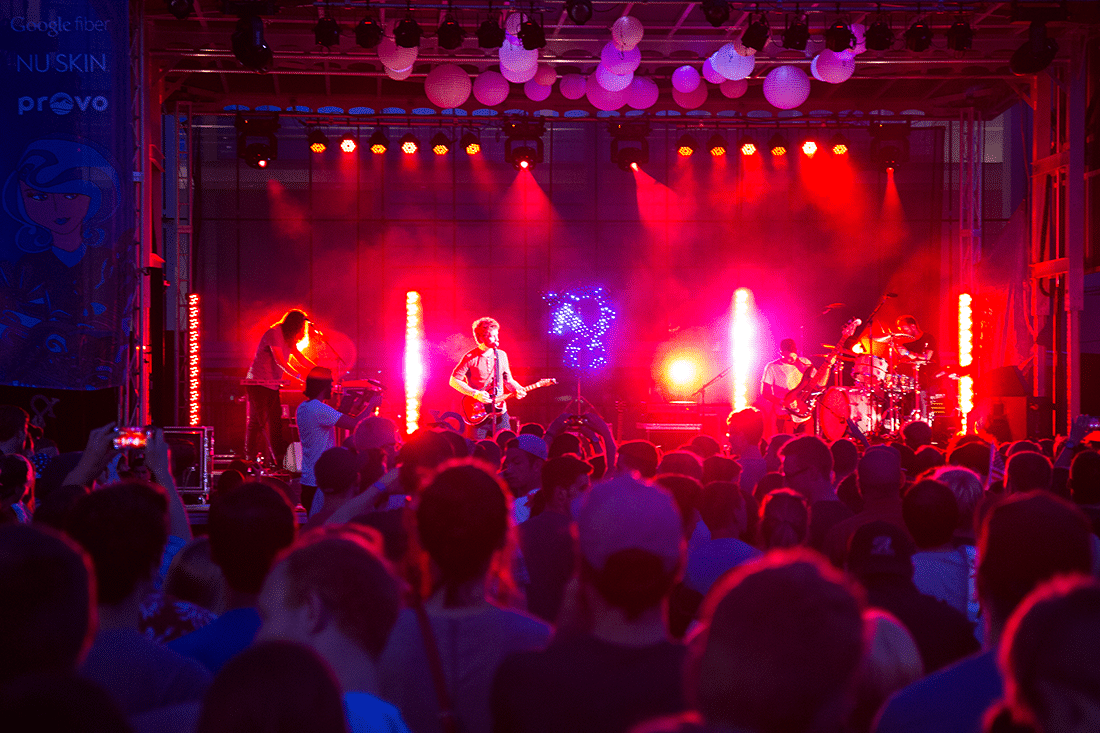 Get 365 Date Ideas!
We want to help you have the best date nights ever! Grab this FREE printable with 365 date ideas, a date for every day of the year so you never run out of ideas!