Driving Safely, Recommitting Myself and Sharing Tips to Make the Roads a Little Safer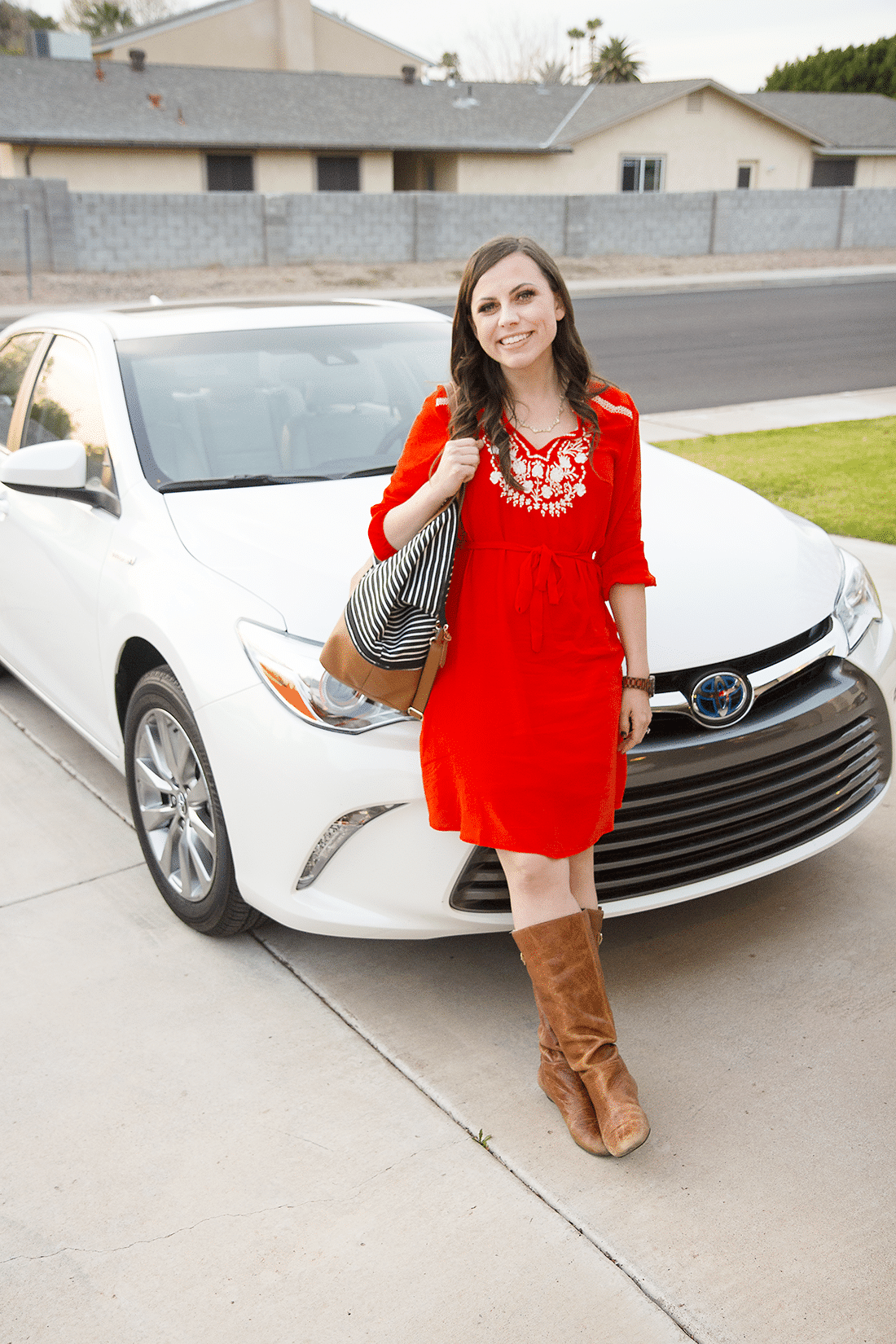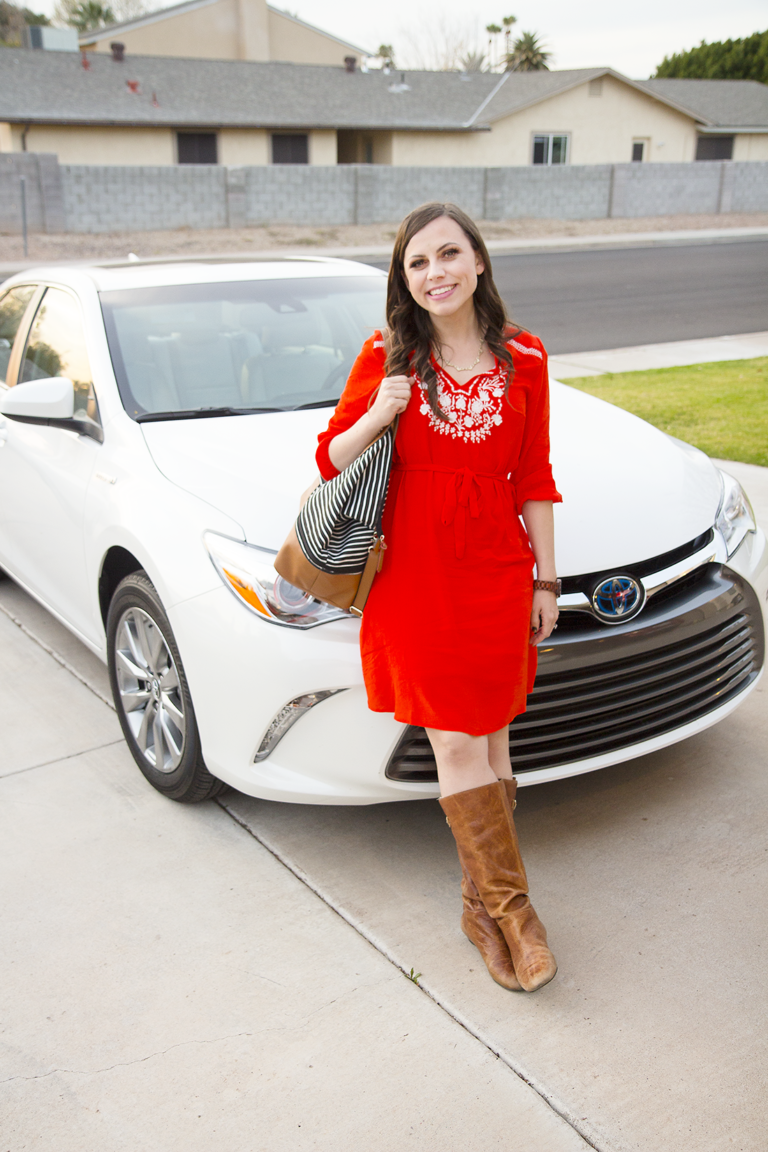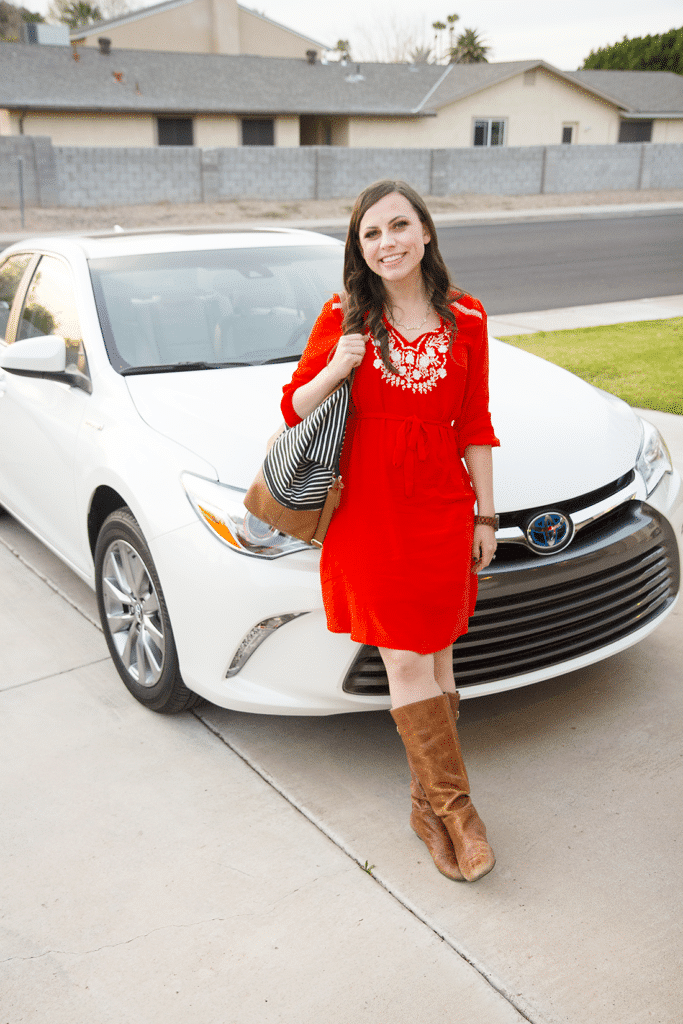 This post is sponsored by Allstate, but all thoughts, opinions, and experience are my own. 
Can we just talk about school drop off and pickup? I don't even have children in school yet, but I do have nieces and nephews I help with, we live in a school area that it's hard to go down the street without getting caught in the traffic, our old house was across the street from a school on a busy intersection, and I just have so many friends in the Bermuda Triangle of being a back-to-school chauffeur and dealing with that craziness that it's just something every mom of the world seems to say understand the stress of back-to-school driving.
I couldn't stop laughing the day we brought our baby home from the hospital, Jacob was driving and decided to take surface streets and avoid the freeway, which was fine, but when he went about half the speed limit, I knew parenthood had forever changed him! I've talked to other new parents and it seems to be a common occurrence, you just drive as slow as possible super aware that you have precious cargo in your car.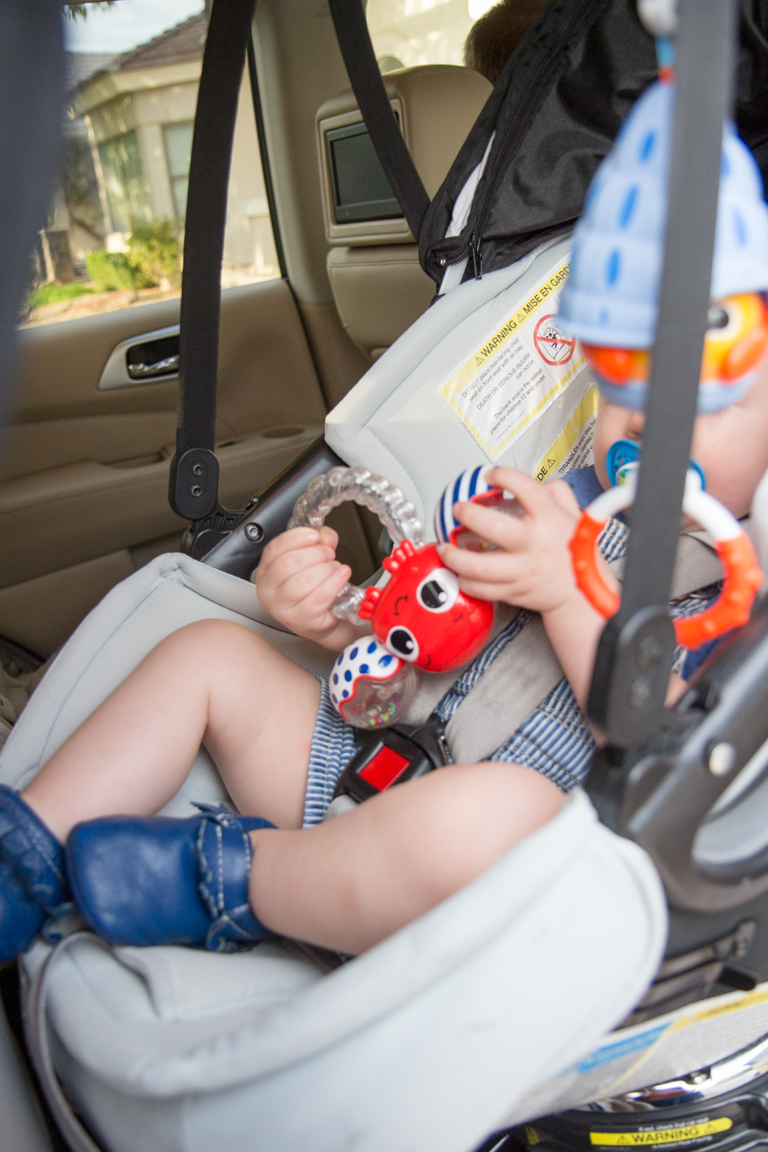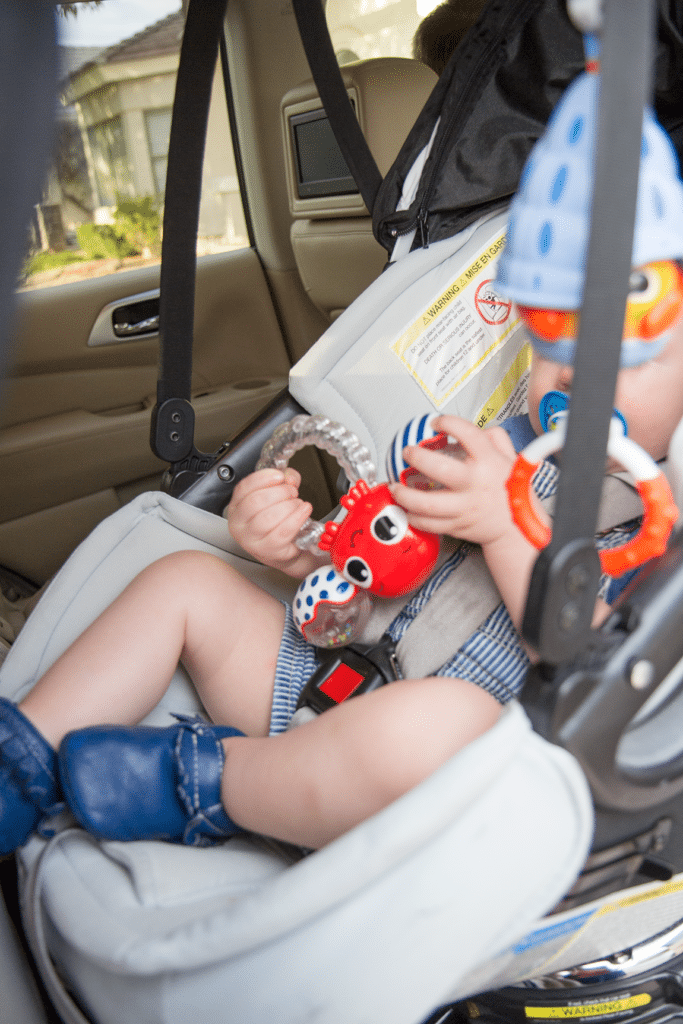 Obviously as we get used to our role as parents we become more comfortable and return to normal speeds, but as the busy back-to-school season hits and more parents are dropping off kids in crowded places, and as Labor Day weekend hits, making good choices on the road and treating your kids and others kids as precious cargo again is something on my mind! I'm certainly not perfect, but the rise of live video on social media has made me even more aware how distracted we can be as drivers.
Just in time for Labor Day and the busy back to school season – Allstate is unveiling new data from the annual Best Drivers Report®, a comprehensive ranking of the country's 200 largest cities to show where you'll find the safest drivers. I'm pleased to say I live in the East Valley, and three of the cities I drive in the most are on the list! Congrats Mesa for ranking 15th, Scottsdale for ranking 16th, and Gilbert for ranking 18th on this year's 13th annual Allstate America's Best Drivers Report® once population density was factored in! This new population density based ranking highlights the added dangers faced when getting behind the wheel in larger, more crowded cities and suburban areas. Based on Allstate claims data, the report shines a spotlight on the company's legacy for safe-driving advocacy in communities nationwide, to help reduce crashes and, most importantly, save lives. (You can visit  Allstate.com/BestDriversReport to interact with a map tool and view your city's ranking in 2017 and previous years).
It had me thinking what Arizona has going for it because several other cities are on the list, and I started my own list of safe driving tips to recommit myself to being my best and keeping myself, my kid, my family, and everyone else on the road safe!
Put down the phone! Texting while driving is so dangerous! Just don't do it. Pull over if you must, I promise an extra minute pulled over is worth it. I'm always tempted by this and then remind myself I'm never driving more than 20-30 minutes tops, life will go on until I'm parked!
Don't Snapchat/Insta stories and drive. That 15 seconds with at least a few you're distracted setting up recording and publishing. Once again, pull over, park the car, wait until you're safe.
Plan breaks for long drives. I'm a get-there-as-fast-as-possible kind of person, but I definitely get tired and less focused. Summer months are the worst, as new IIHS data finds July and August are the most dangerous months to drive, with each averaging 116 deaths a day- yikes that's too many! I think it's those long road trips and easy distractions that cause the most issues. Make sure you plan the breaks you need! 
Don't be afraid to outsource it. Each state has its own laws and driving styles. If you're in a new city don't be afraid to ask a local to drive, or get a driver service. Allstate found New York drivers have made improvements, but unfortunately, the number of fatal collisions is on the rise. The National Safety Council estimates more than 40,000 people died in car crashes in 2016, making last year potentially the most dangerous year on U.S. roads since 2007. Yikes, once again, way too many! New York is one place we've always left the car and tried to make the best transportation decisions as tourists who don't know the culture.
Give extra time. I'm a chronically 10-minutes late kind of girl, so I need this more than anyone! The IIHS found crashes happen more frequently between the hours of 3-7 p.m.; on Saturdays; and during certain holidays, like Labor Day. I have reason to believe that's due to people rushing to get to parties or other get-togethers, facing crowds at school pick up, or home from work. It's amazing how aggressive people get when running late! Give a few more minutes, slow down, and know these times are extra challenging!
Avoid driving when you're stressed, depressed, or overwhelmed. Can you run that errand when you're in a better mood? Can you cancel plans for some self-care? Oh, how those distracted and overwhelmed moments cause issues on the road. Know thyself, and be prepared. And even though it's super hard, if you're a parent, I think trying to help your kids get in a good place not throwing fits prior to the drive goes a long way too!
There are so many others, but I know those are the things I try to focus on most, and the things I'm recommitting myself to so I can continue to see my cities rank higher. But I'd love to hear, what do you do to be a safer driver? Any of these you're recommitting yourself to?
This post was written as part of the Allstate Influencer Program and sponsored by Allstate. All opinions are mine. As the nation's largest publicly held personal lines insurer, Allstate is dedicated not only to protecting what matters most–but to guiding people to live the Good Life, every day.
This is a sponsored conversation written by me on behalf of Allstate. The opinions and text are all mine.
Get 365 Date Ideas!
We want to help you have the best date nights ever! Grab this FREE printable with 365 date ideas, a date for every day of the year so you never run out of ideas!