The Easiest Party Food and Most Delicious Entertaining Hack
This post is sponsored by G.H. Cretors, but all thoughts and opinions are my own. 
Does anyone else look at the calendar and realize that summer seemed to have evaporated, and August somehow ended with only 31 day's notice!? I kid, but really it feels like such a busy month fitting in those last-minute trips, soaking up the last days of summer, and getting ready for back-to-school. I find myself in shock in September hits and Labor Day weekend seems to come with little time to prep before we're trying to throw together a get-together or family party and I need to come up with some food and fun to make the most of the weekend! This year I did something a little different, and I can't wait to share the easiest party food and the most delicious entertaining hack!
We usually opt for get-togethers that the whole family can enjoy, meaning kids of all ages, adults, and a mix of friends and families. I find myself often overthinking how to prep for all parties involved, and what will be fun for everyone. I'm so excited to share that this year I found the biggest hit with everyone of all ages, the easiest thing I've pulled together, and definitely the most delicious!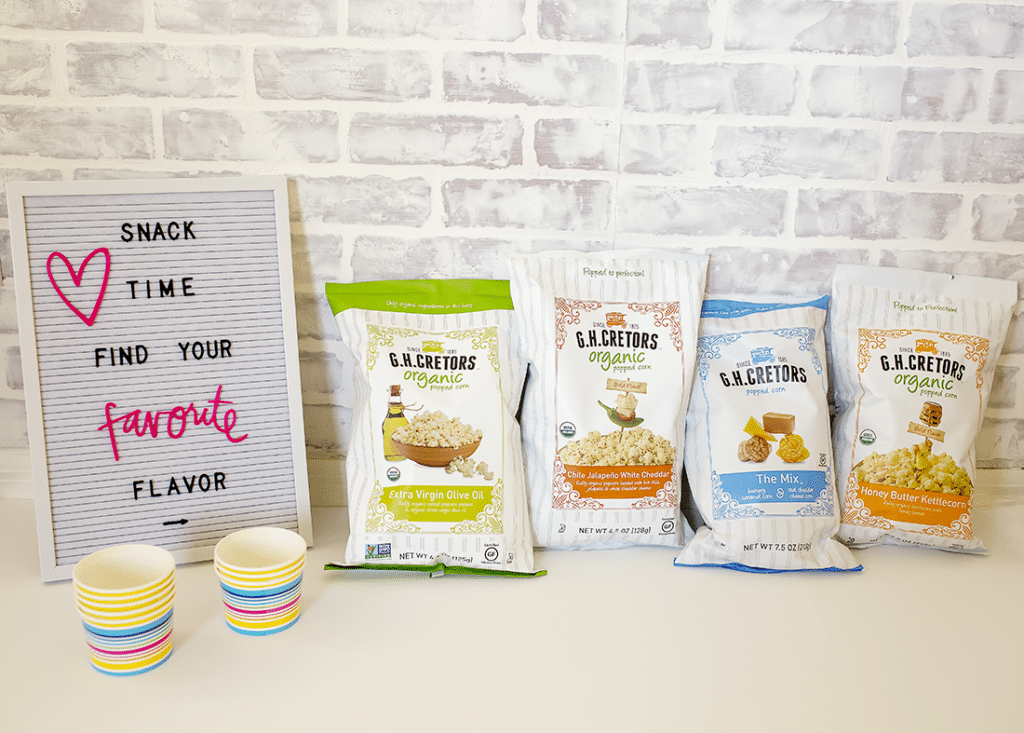 We love G.H. Cretors, I first found The Mix at Costco and I was hooked from the first sample! Since then we've tried the other flavors and I'm not kidding when I say there isn't an amazing mix in the bunch! There are savory flavors like Organic Buttered Popcorn, White Cheddar Chili, or Dill Pickle. There are sweet flavors like Caramel Corn, and a few salty/sweet like the Chicago Mix (The Mix) and the Organic Honey Butter Kettlecorn. They range from bold flavors to mild flavors, and each is absolutely delicious! With all these options, there's truly something for everyone, and it hit me, why not pick up several bags of several flavors and create a popcorn bar to snack on while we enjoy quality time together? And popcorn bar we did!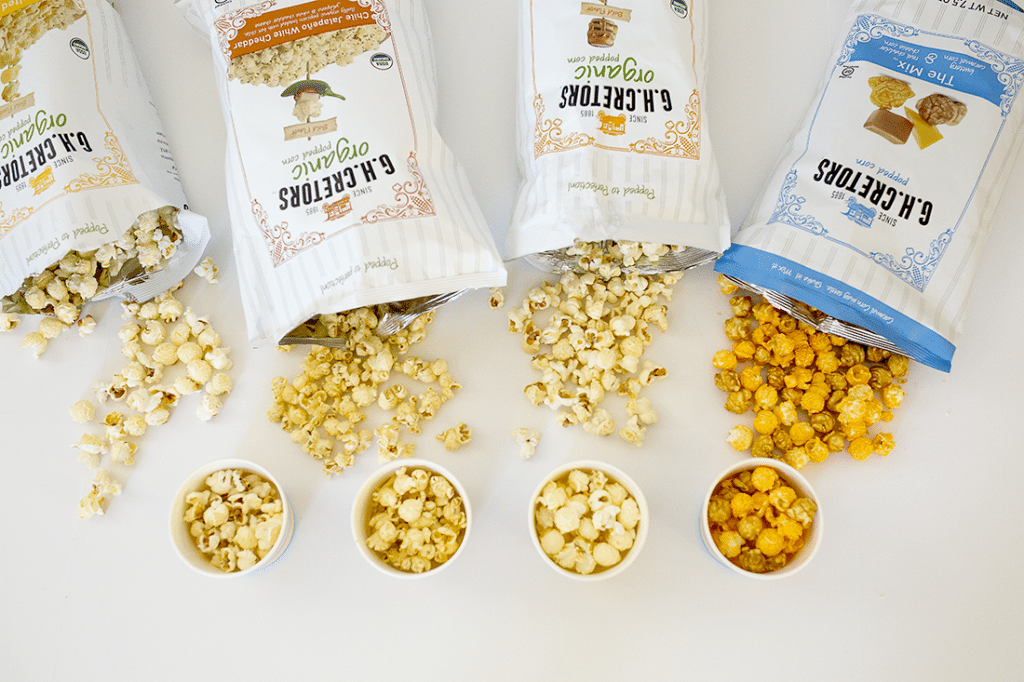 Here's all you need:
A classic flavor that's familiar like buttered popcorn
A bold flavor like Chili Jalapeno White Cheddar to mix things up and keep things interesting!
A sweet flavor that feels like a dessert like just Caramel Corn
At least one more variety of any of the above categories, or a fun mix like The Mix
Individual serving dishes to load up the flavors of guests choice
A table to spread out the options
This combo pairs nicely with cold drinks, which we put on ice in a cooler on a ground so they are easily accessible. The combo of the popcorn bar and plenty of family-friendly drinks seems to keep everyone happy all day/night long!
I loved this setup so much that I kept thinking how easy this entertaining hack is, it would be perfect for our next couple's game night, double dates, family get-togethers, a swim party (like we typically do) for Labor day or other summer events, or any other group gathering. It's only about five minutes to set up, ten minutes to clean up, and everyone gets to walk away with something they loved and enjoyed during the event! So here's to easy entertaining hacks that come together with little time, and yield big and delicious results!
Get 365 Date Ideas!
We want to help you have the best date nights ever! Grab this FREE printable with 365 date ideas, a date for every day of the year so you never run out of ideas!