Remember last Christmas when we were hooked up with tickets to see the East Valley Mormon Choral Organization's Christmas concert?  We got lucky again this year!  My parents called the night before asking if we'd like to take their extra tickets.  Man, I have nice parents and we must be living our lives right or something because this was a sweet hookup!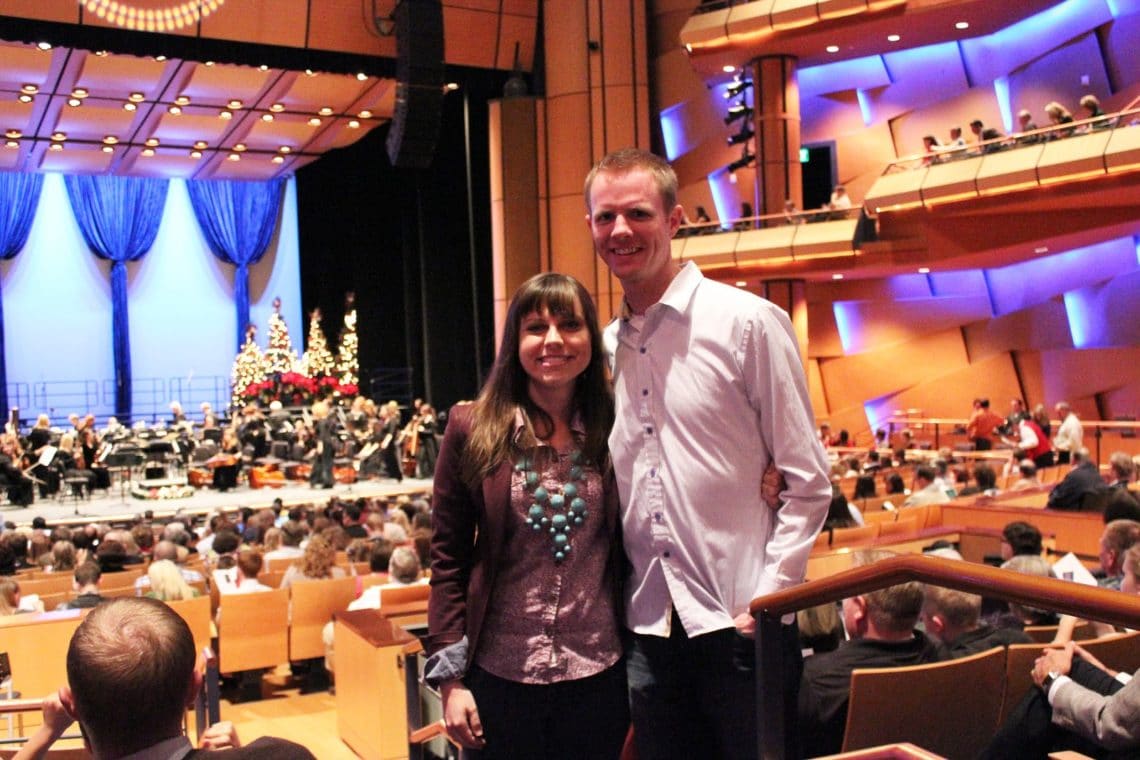 This organization is like The Mormon Tabernacle Choir in Arizona.  The talent is a amazing!  The time they spend practicing is so impressive, and we were able to see youth and children's choir as well. These 4-6 year olds cracked us up!  Our favorite part was the boy who danced and did an air drum solo during most his songs, with a close second going to the boy who didn't want his pants zipped and buttoned and kept undoing and redoing it the whole song.  We were mentioning after how awkward that conversation must be if you're his parent.  Can you picture, "Um so we don't play with our zippers or start taking our pants off in the middle of choir concerts…"  We were thankful for laughing so hard tears erupted, I hope we're parents that can laugh at the hilarious things their kids do- even if it involves public pant removal!
Thank you to the EVMCO for another amazing year, a spiritual experience to reflect on the birth of Christ through music, and an awesome date night!
Beyond Dinner and a Movie
FREE BONUS!
Grab Our 5 Ways to Keep Your Love Alive and Make Date Night Fun. The BEST date ideas in your inbox weekly.