My darling and extremely talented friend Chrissy does several seasonal photo shoots that she plans, sets up, and basically makes so cute that a mom only has to bring her child looking clean and Chrissy will take care of the rest to make your child look amazing.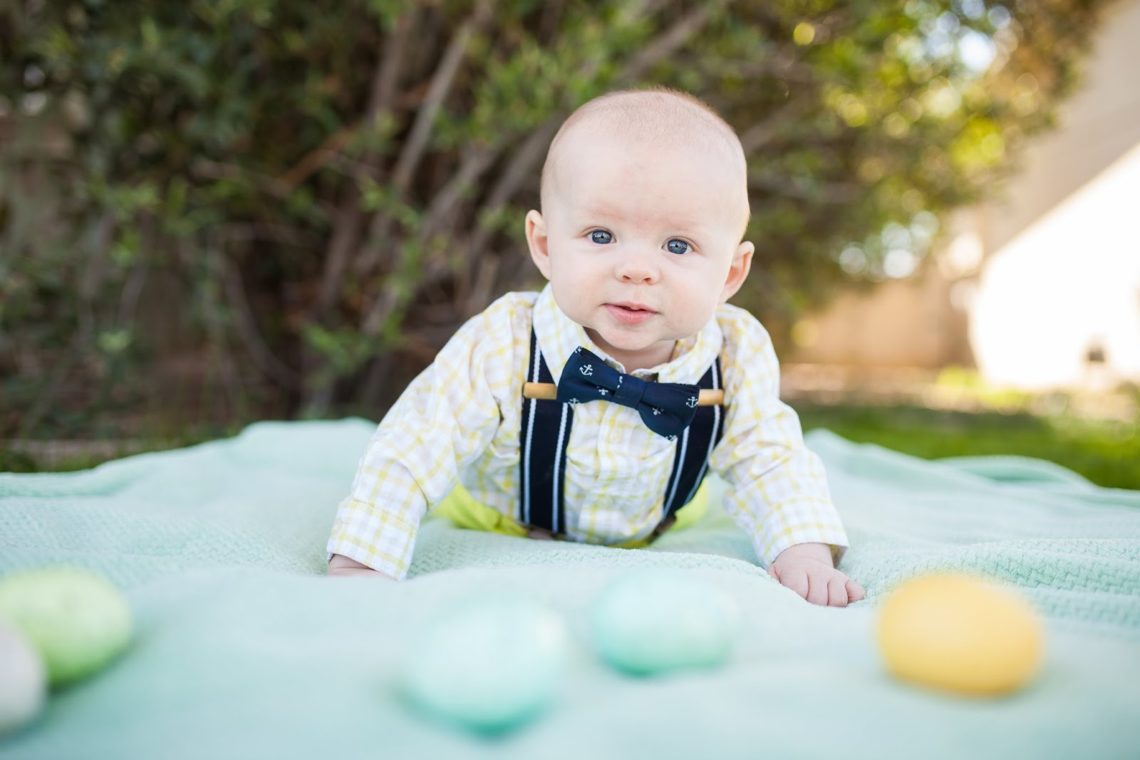 After doing our newborn photos, Chrissy has me even more hooked on her skills as a child photographer, and I knew I needed an Easter mini in my life! I also knew this would be a fun surprise to print some pictures as an anniversary present to give to Jacob for his desk at work. Neither of us are knick knack people, and consequently we've never even had pictures (or anything else) on our desks at work. After having Mack we both commented how we'd like to change this since so many coworkers ask. I knew this was a great chance to get a few pictures.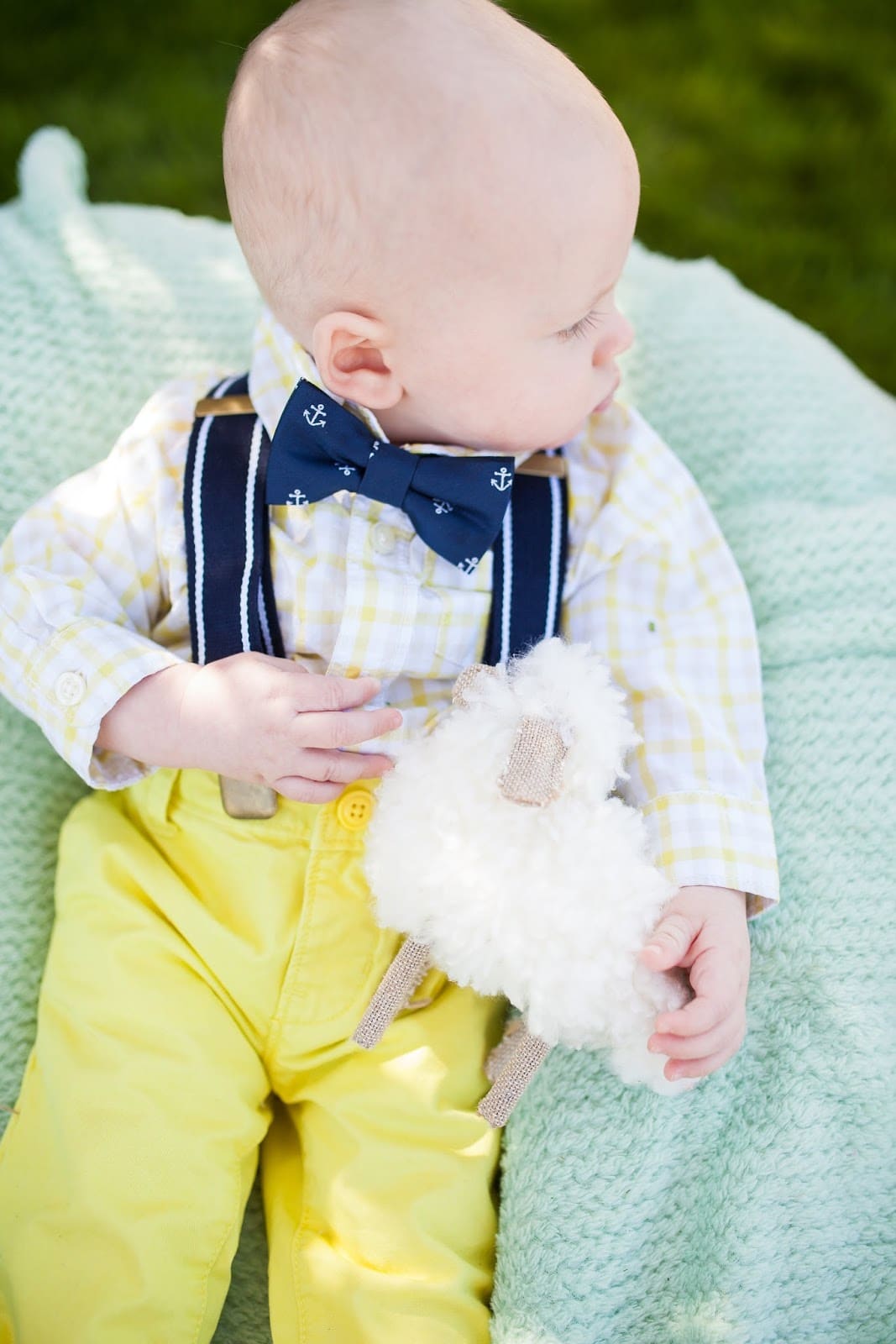 In all honestly he was a grumpasaurus rex after taking too late of a nap and then being woken up before his session, but I'm going to be completely impartial here and say he still is pretty cute even grumpy.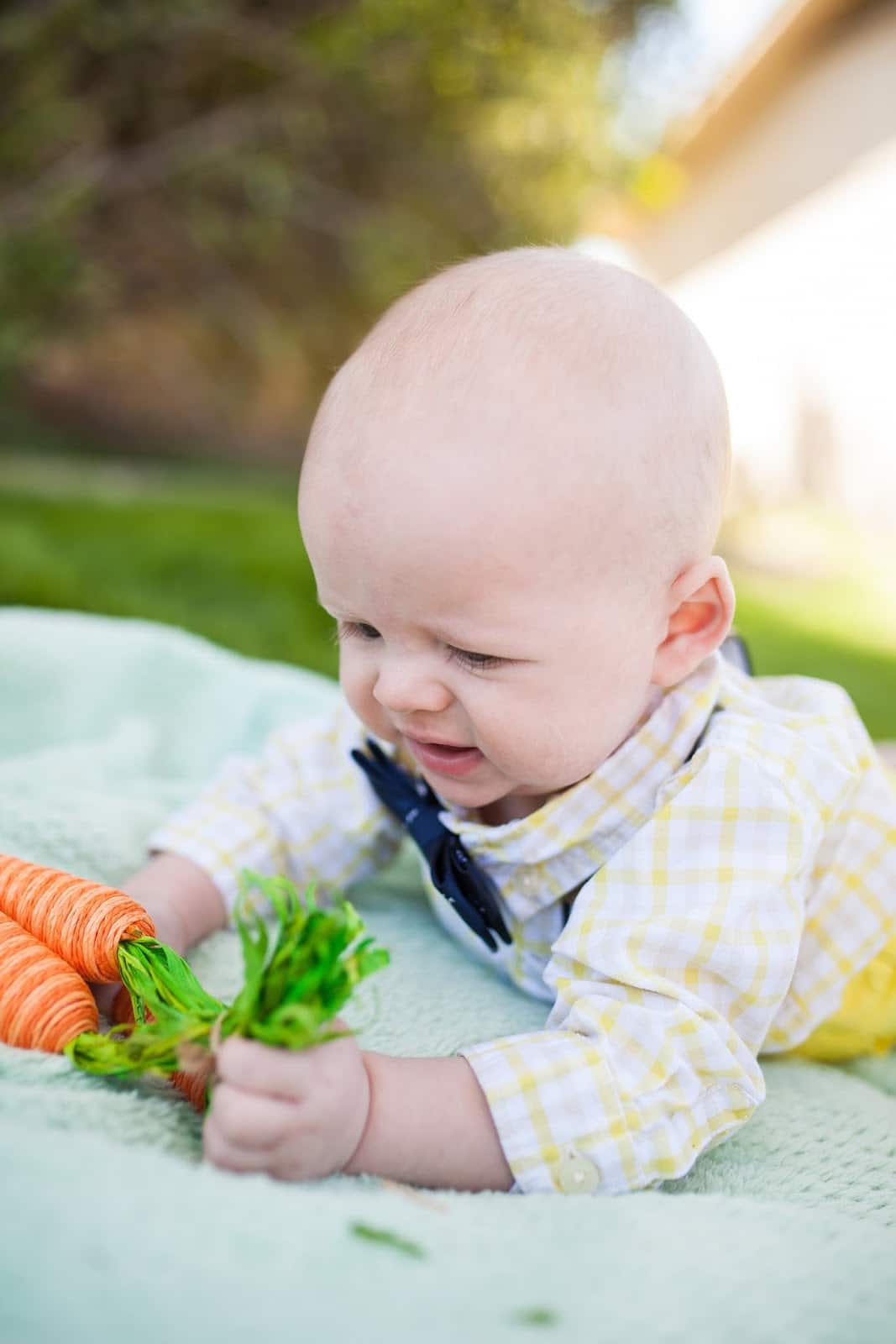 I'm also just happy this outfit was documented. I found out Mack was a boy the last week of March, and it was the week after Easter. I marched myself down to Baby Gap by my office to look at the clearance the day after I found out, and I decided this outfit that was very marked down needed to be his first Easter outfit. I smiled looking at it while pregnant, it was the first clothing item I bought my baby boy after finding out he was a boy. I think it will always be so special to me as the symbol that the pregnancy was real, a baby was finally coming after so many years, and I got to choose something special to put him in and create memories in.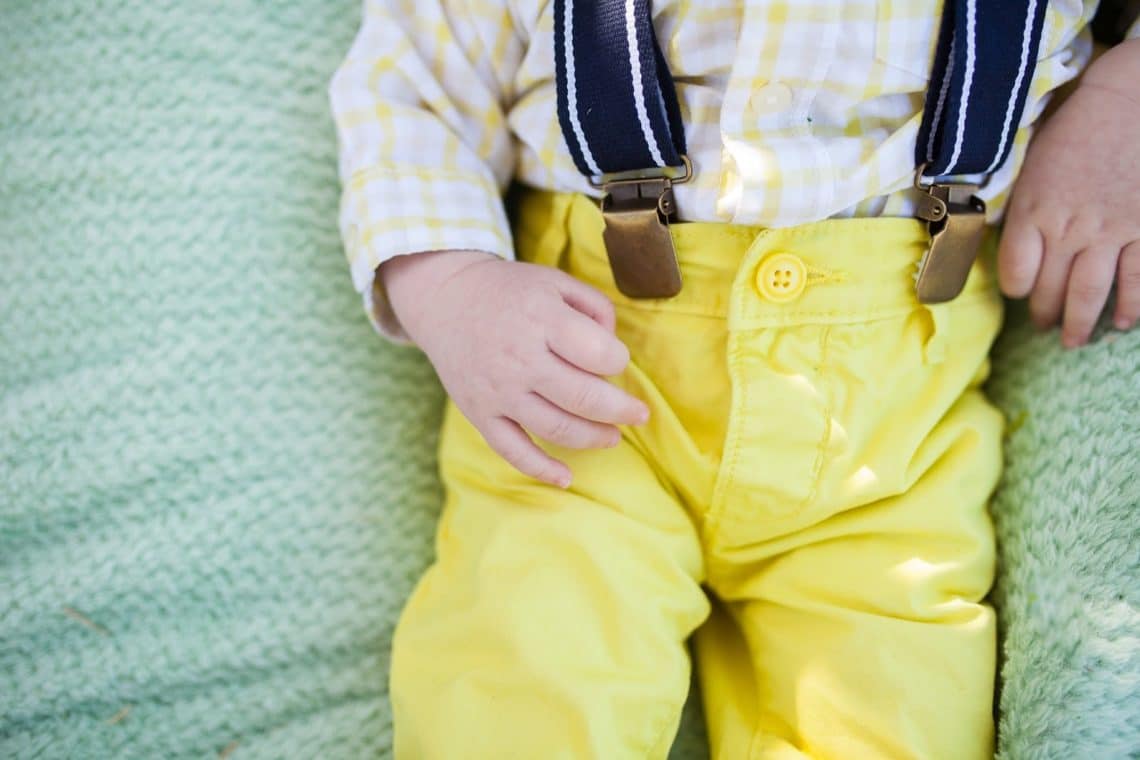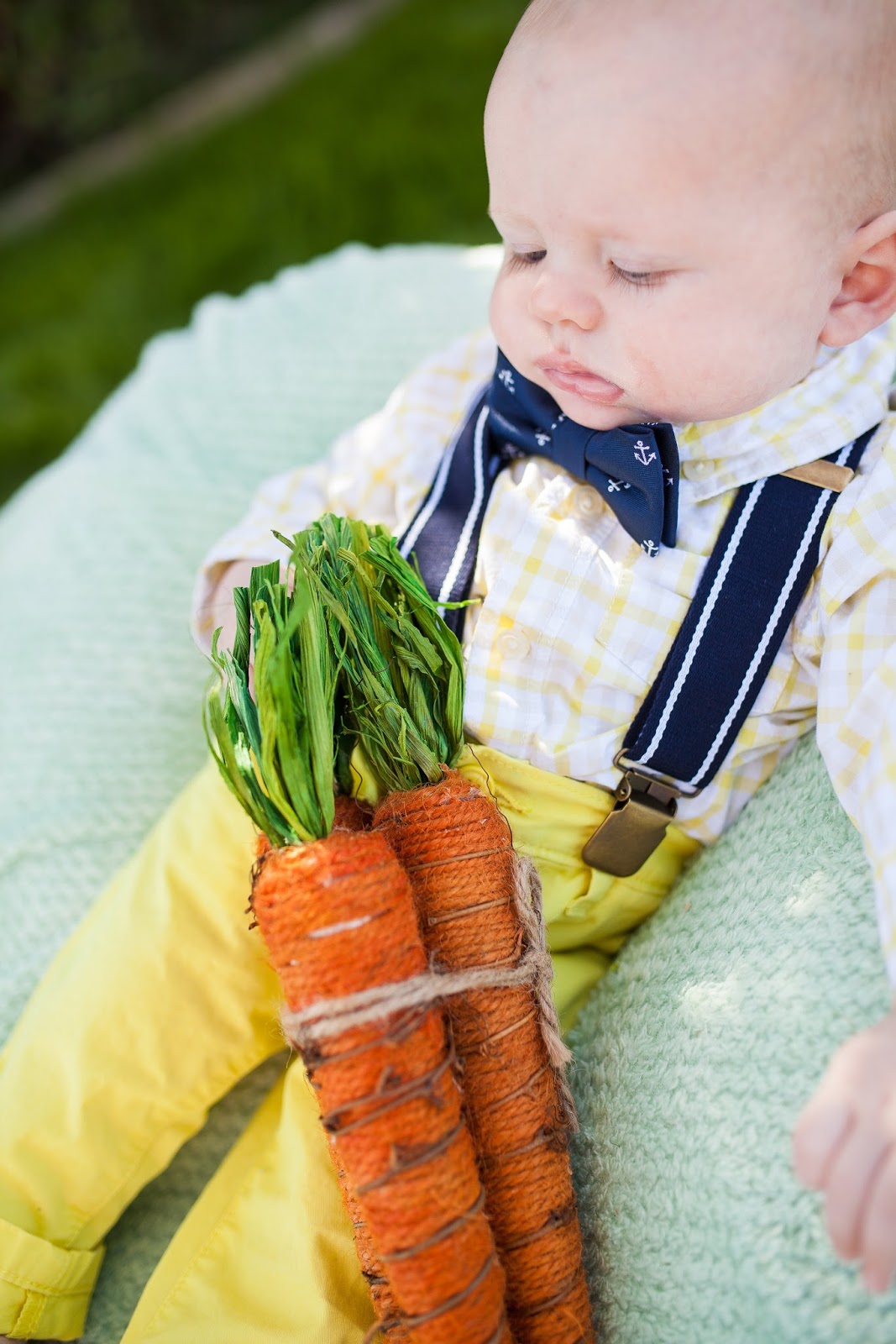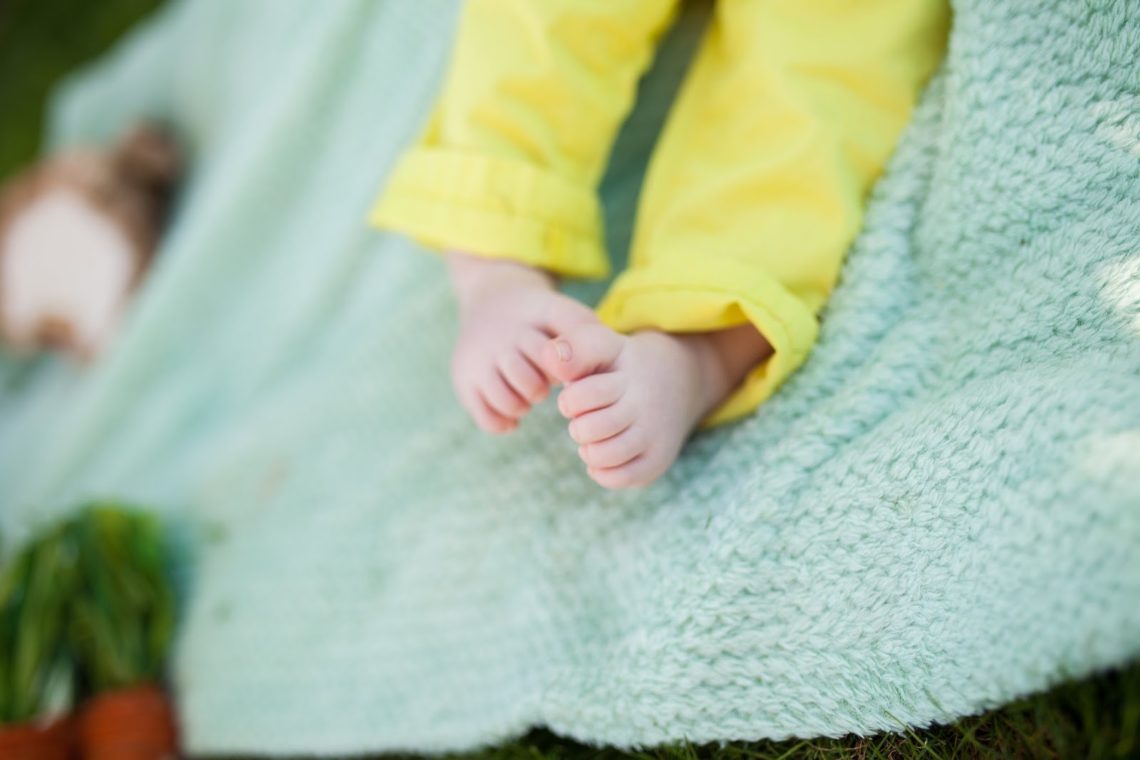 I'm so glad I decided to do more professional pictures than just his first year and newborns- honestly, babies are too cute and too precious not to capture more often, and these Easter pictures are something I will treasure forever!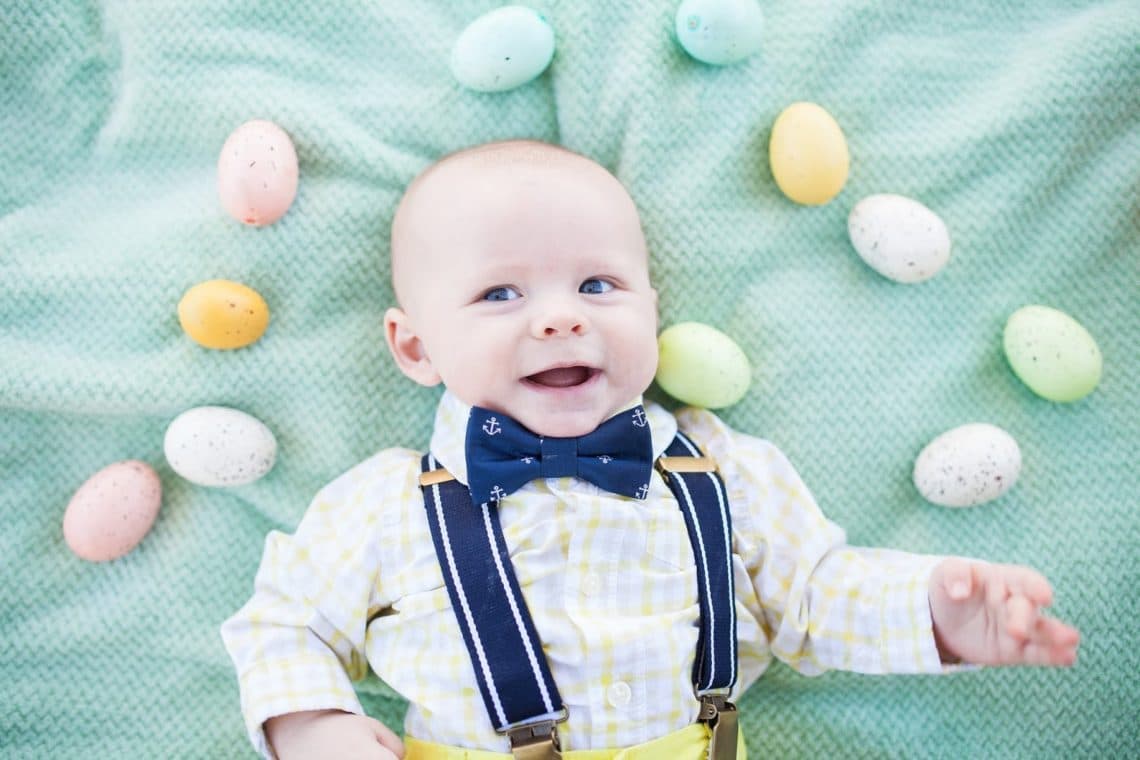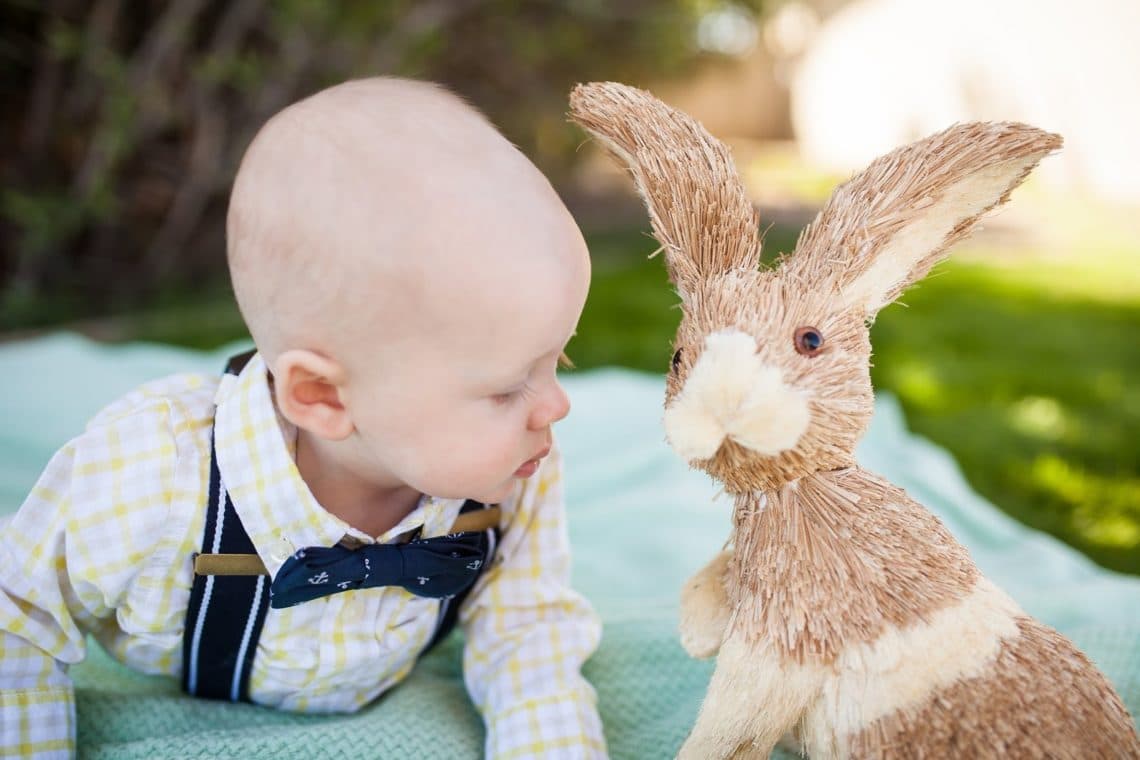 Get 365 Date Ideas!
We want to help you have the best date nights ever! Grab this FREE printable with 365 date ideas, a date for every day of the year so you never run out of ideas!