Easy, Balanced Family Meal in Under 30 Minutes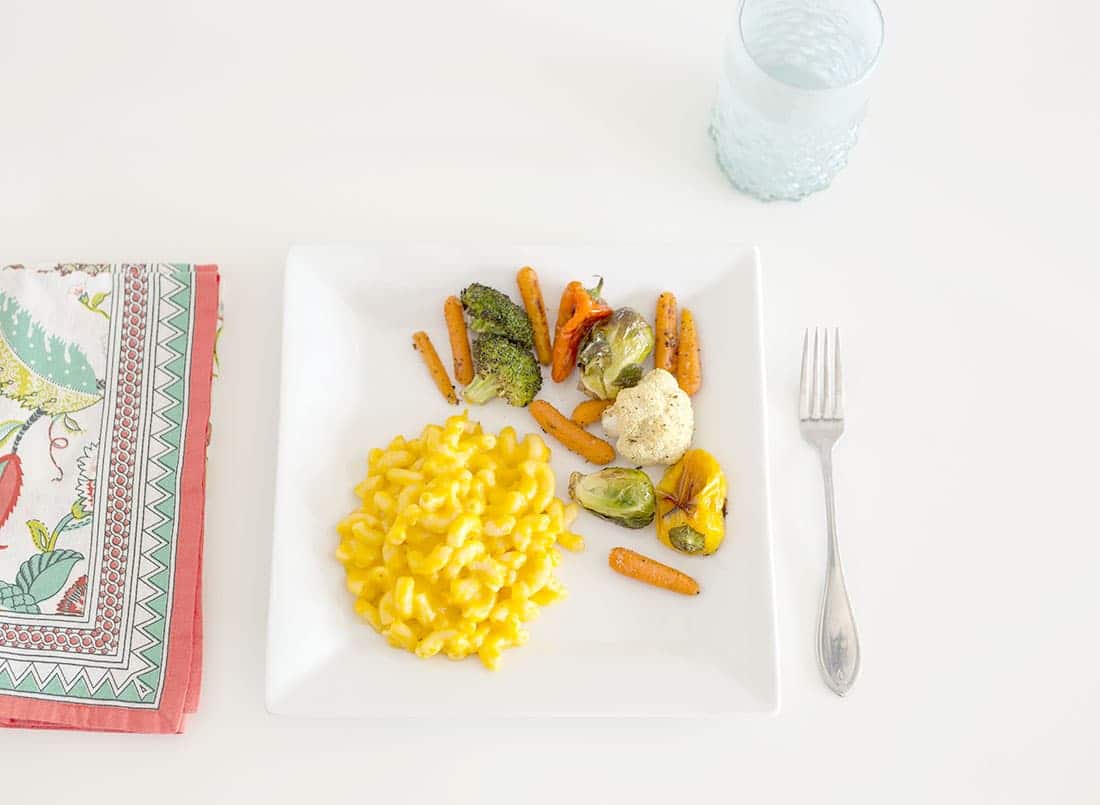 I've always been a fan of the meals in 30 minutes or less but I had no idea how much more of a fan I'd be after becoming a mom. Particularly as a working mom, there are a lot of days I make the judgment call to finish one more project instead of spending the extra time in the kitchen to make a more elaborate meal that I had originally planned. And the more I try to juggle the more I realize the importance of making family dinner happen even on my busiest of days. This means meal planning includes some meals I know will be super easy, super quick, and still a hit.
I had a friend joke recently that she sometimes just adds macaroni and cheese to the meal plan, and now that I'm a mom of a toddler I totally get why and love to incorporate it into ours too! But I thought to a time when my own mom did this and I adored those dinners! We had a neighbor who lived across the street that worked for Stouffer's and used to bring us meals to thank my mom or help her out when we had a family emergency and we learned to love so many of their meals! I'm a particular fan of Mac & Cheese. Stouffer's Mac & Cheese recipe includes real, simple ingredients, like freshly made pasta, cheddar cheese, milk and butter. It tastes like a really good recipe you'd make at home, only this way it saves time. Plus, frozen prepared foods are a great time saver and there are so many new dishes and flavors to choose from.
Adding a nutritious side is our favorite pairing. Another mom thing I guess, but I'm trying hard to make sure we follow the Balance Your Plate recommendations and include nutritious, balanced meals in under 30 minutes. Balance Your Plate is an educational program designed to help you put together delicious and nutritious meals that incorporate both frozen and fresh foods.To build a balanced meal, use frozen prepared foods as your base and pair with an easy-to-make side dish made of fruits, vegetables, whole grains and/or low-fat dairy. So we love to add a glass of milk and some roasted veggies and know we're doing well!
If you haven't made roasted veggies there's a lot of ways, but here's the quick and simple way. Literally, just grab a mix of your favorite veggies chopped and add to a mixing bowl.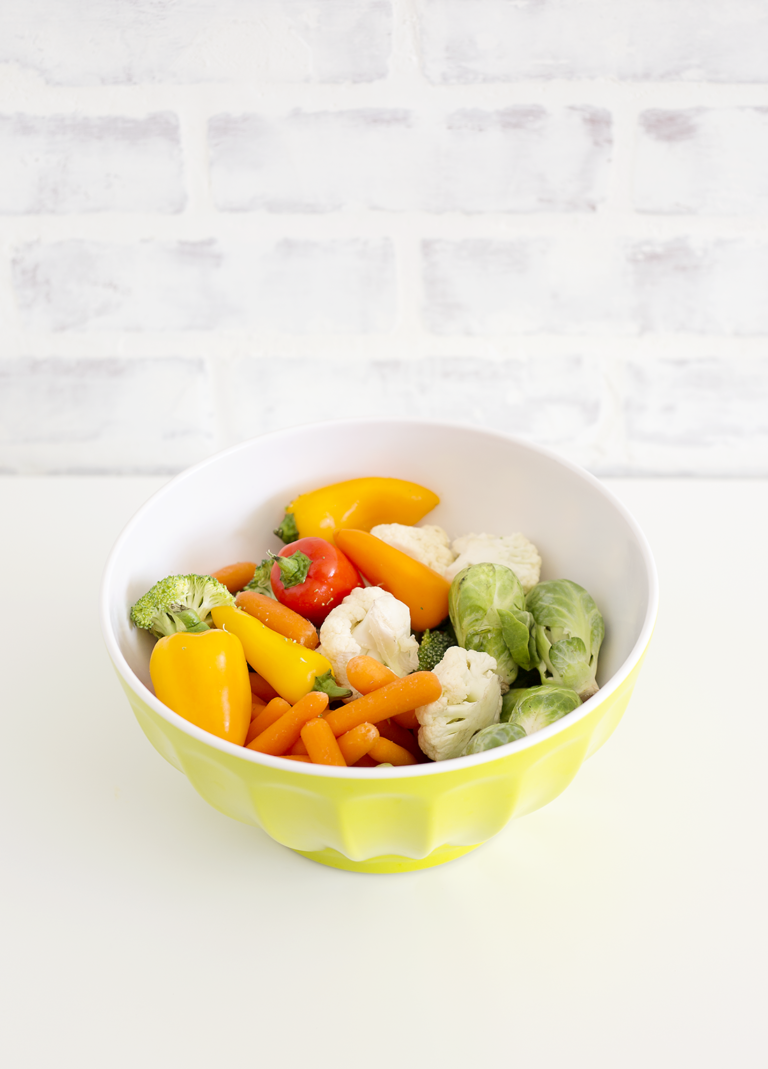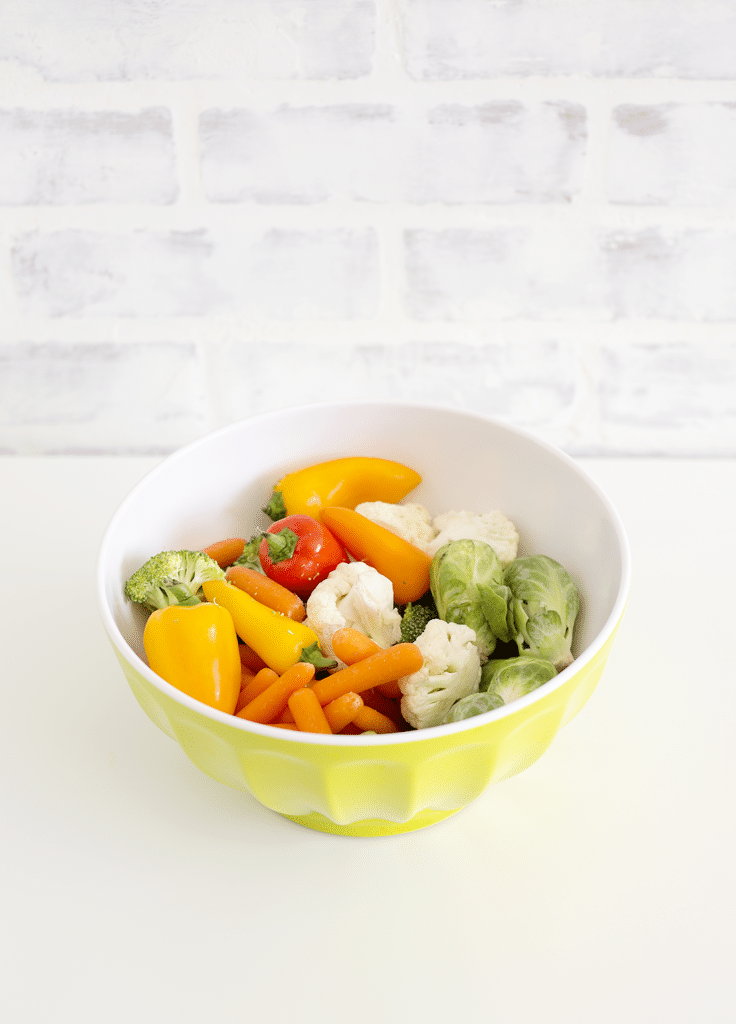 Lightly coat with olive oil and your favorite seasonings. I like to use salt and a mixed seasoning for meat since flavor is my friend.
Spread the veggies on a roasting pan, and roast for 20-25 minutes on 450 degrees. Make sure to stir about halfway through cooking to make everything cook evenly.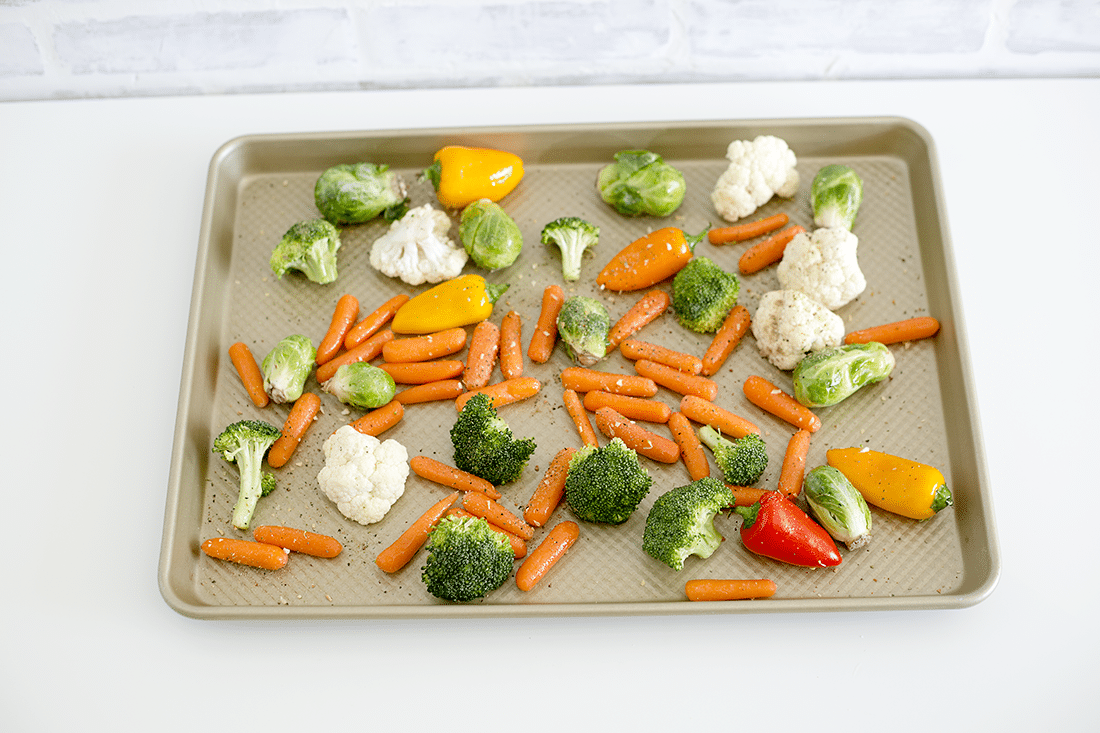 The Stouffer's Mac & Cheese takes about the same time to cook in a microwave, including standing time and stirring time, so once your veggies are in roasting it's great to get it started. Both should finish at the same time, and it's a delicious, easy, family-favorite meal you can get on the table in 30 minutes or less!
I was selected for this opportunity as a member of CLEVER and the content and opinions expressed here are all my own.
Get 365 Date Ideas!
We want to help you have the best date nights ever! Grab this FREE printable with 365 date ideas, a date for every day of the year so you never run out of ideas!