Easy Crock Pot Chicken Sausage, Bean, and Pasta Soup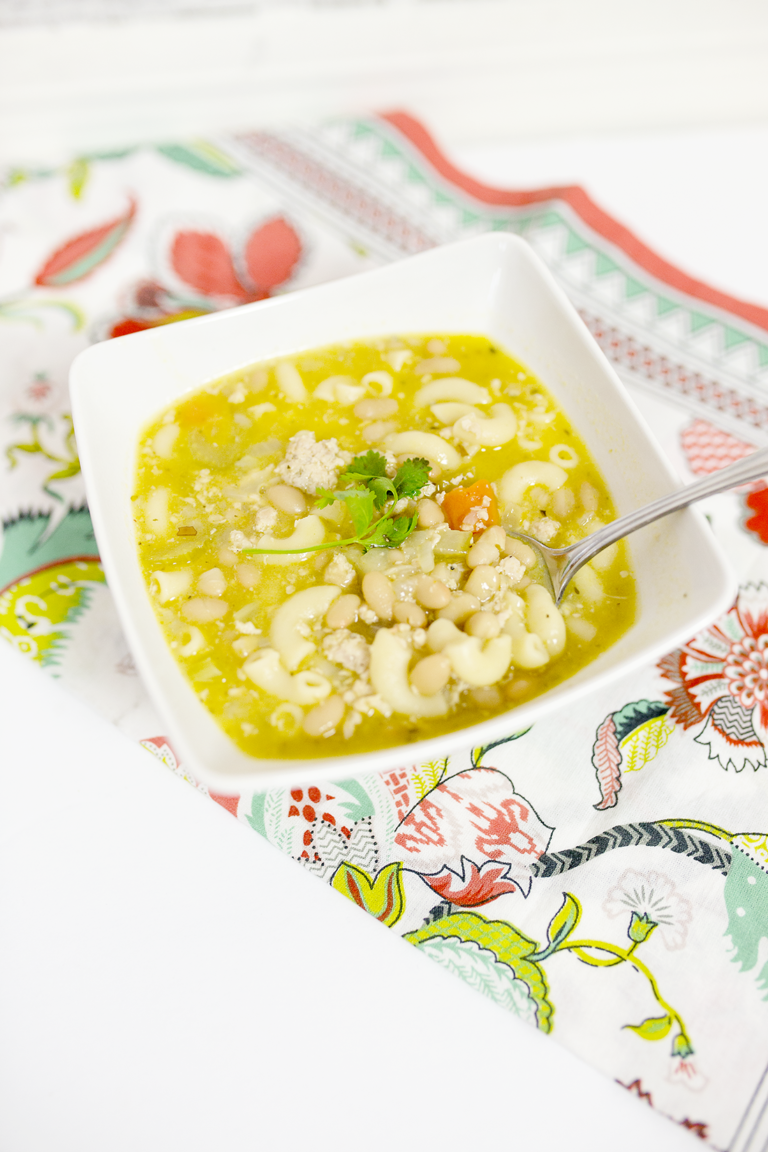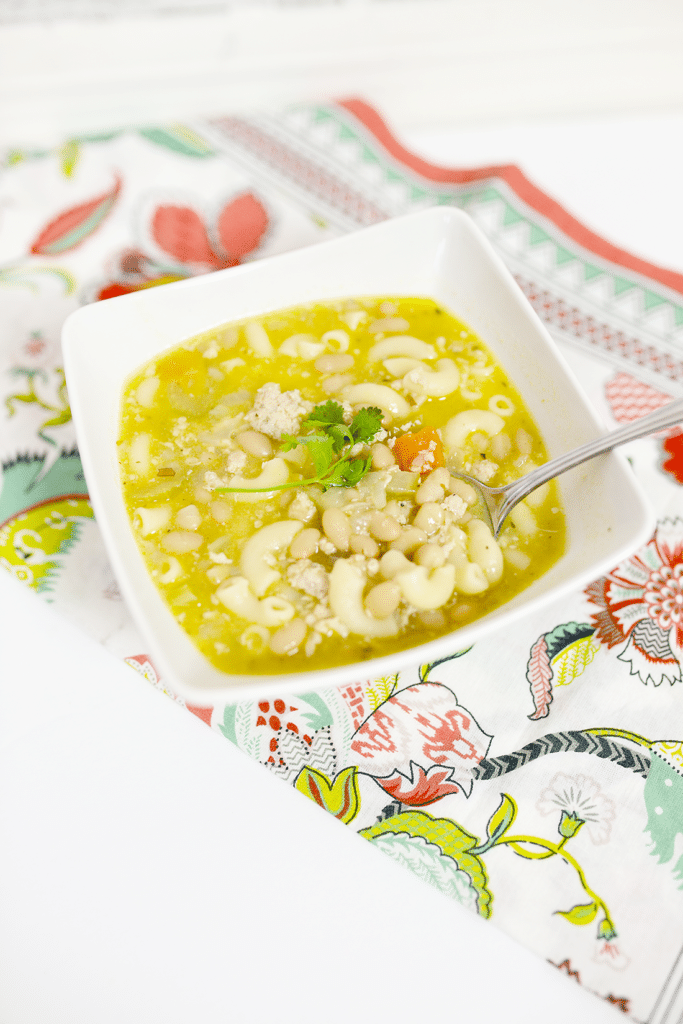 There's nothing like a good hearty soup/stew when the weather starts to turn to fall, and there's nothing like a slow cooker meal that you can throw together in the morning and enjoy in the evening. This one makes a great meal that the whole family can enjoy, and I love that it's good with or without pasta (hello low carb option).But most of all I love that seemingly plain ingredient have a ton of flavor when this meal comes together!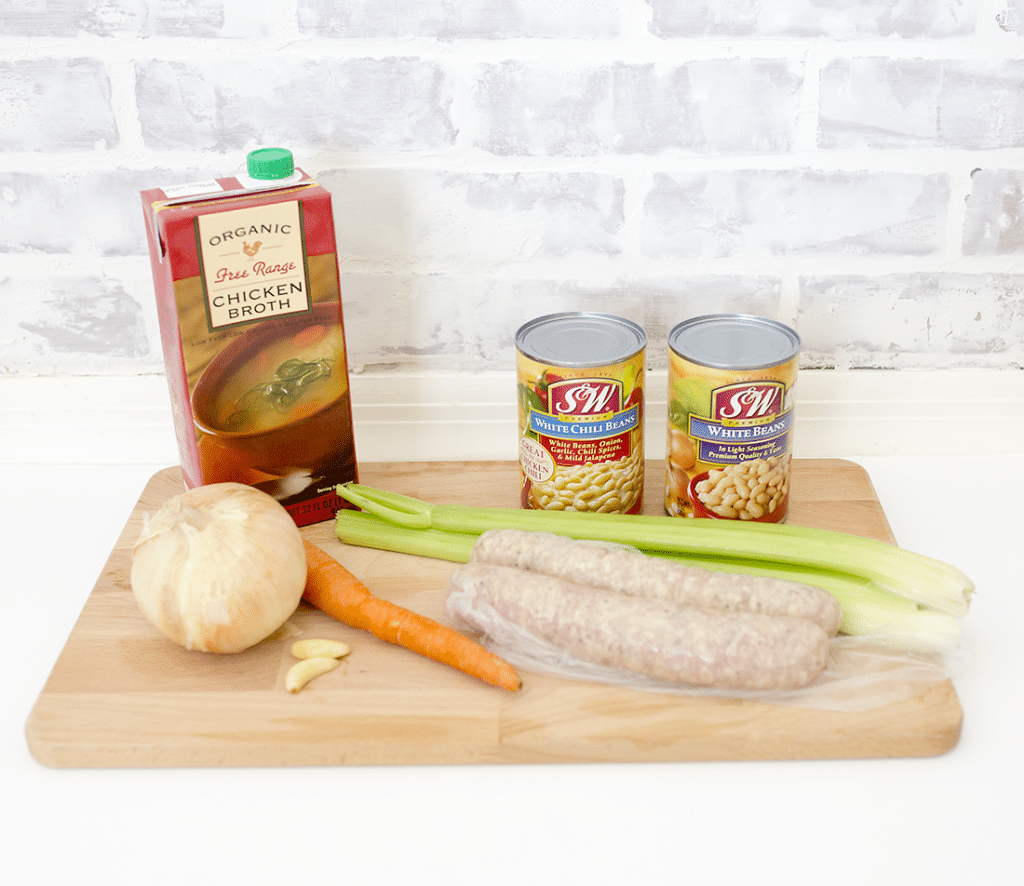 This post was sponsored by S&W Beans and all opinions expressed in my post are my own.
Easy Crock Pot Chicken Sausage, Bean, and Pasta Soup
Ingredients:
– 1 lb spicy chicken sausage (ground or cut into slices)
– 1 onion finely diced
– 2 cloves garlic minced
– 2 stalks celery sliced
– 2 large carrots sliced
– 1 can S&W White Beans
– 1 can S&W White Chili Beans
– 32 ounces chicken broth
– 2 cups water
– 1 tsp. salt
– 1/4 tsp pepper
– 1 tsp oregano
– 1 bay leaf
– 3/4 cup uncooked small pasta (optional)
Just a note on two ingredients you really want to make sure you get right! The spicy sausage adds a lot of flavor to this dish, so make sure unless you have very mild taste buds you get sausage with some flavor!
Along the same lines, S&W Beans are the way to go! I love mixing the White Beans with the White Chili Beans for an extra flavor that's still family friendly and not too spicy. I love that S&W Beans offer a wide variety (including organic and 50% less sodium options), so it's super easy to add the perfect variety and flavor like in this recipe! S&W Beans has the highest standards in the industry, delivering premium quality for over 120 years, clearly, the experts in the category and nobody does beans better! They look great, taste great, and they are super convenient for those time constrained times that make cooking homemade healthier foods easier and faster!
Directions: 
Saute the chicken sausage, and add onions and garlic when it's almost cooked. If you have an Instant Pot this easy to do right in the pot, but if you're sticking with your slow cooker you may want to leave it to the frying pan. I promise that's the only pre-cooking step!
After that, you can add all the ingredients but pasta to the slow cooker, and cook on low for 6 hours, or high for 3 hours. If you want to add the pasta go ahead and add it about 30 minutes before you're ready to serve, and if you've cooked on low be sure to bump it up to high to get the pasta cooked in time.
It's delicious with some jalapeno cheddar bread, cracker, or all on its own!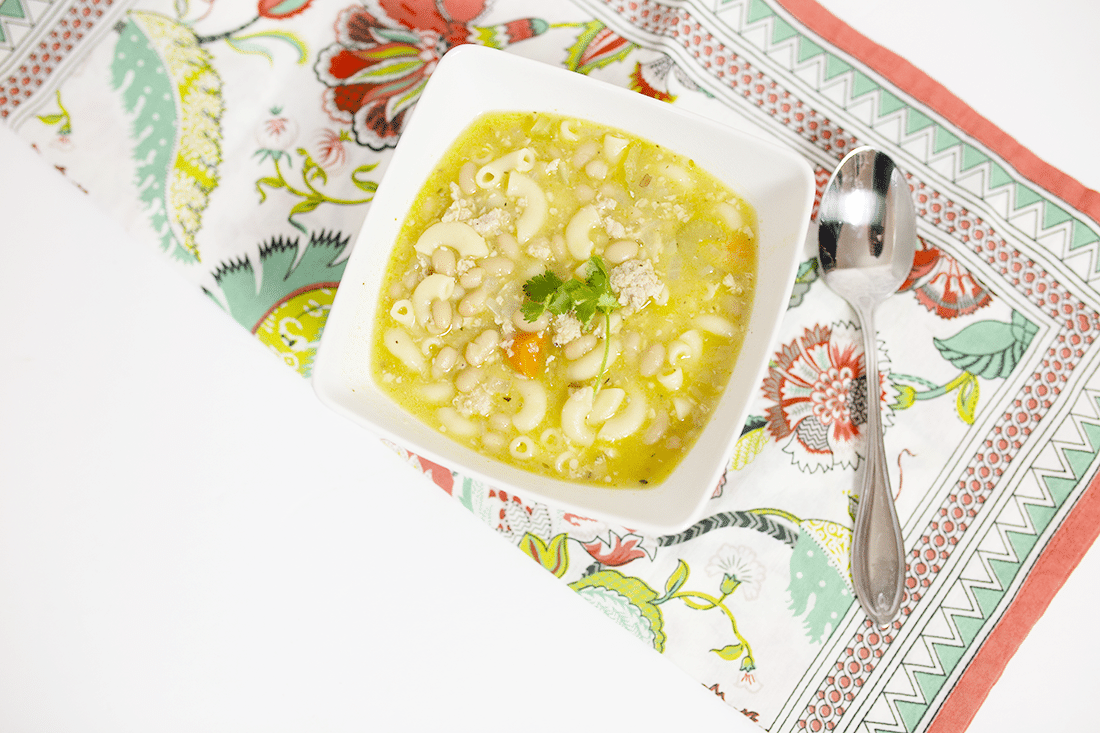 Coupon Offer: Now through 12/31/2017 S&W Beans is offering $1 off 2 cans of S&W Beans. Get (and print) your coupon from the S&W Beans website
Get 365 Date Ideas!
We want to help you have the best date nights ever! Grab this FREE printable with 365 date ideas, a date for every day of the year so you never run out of ideas!