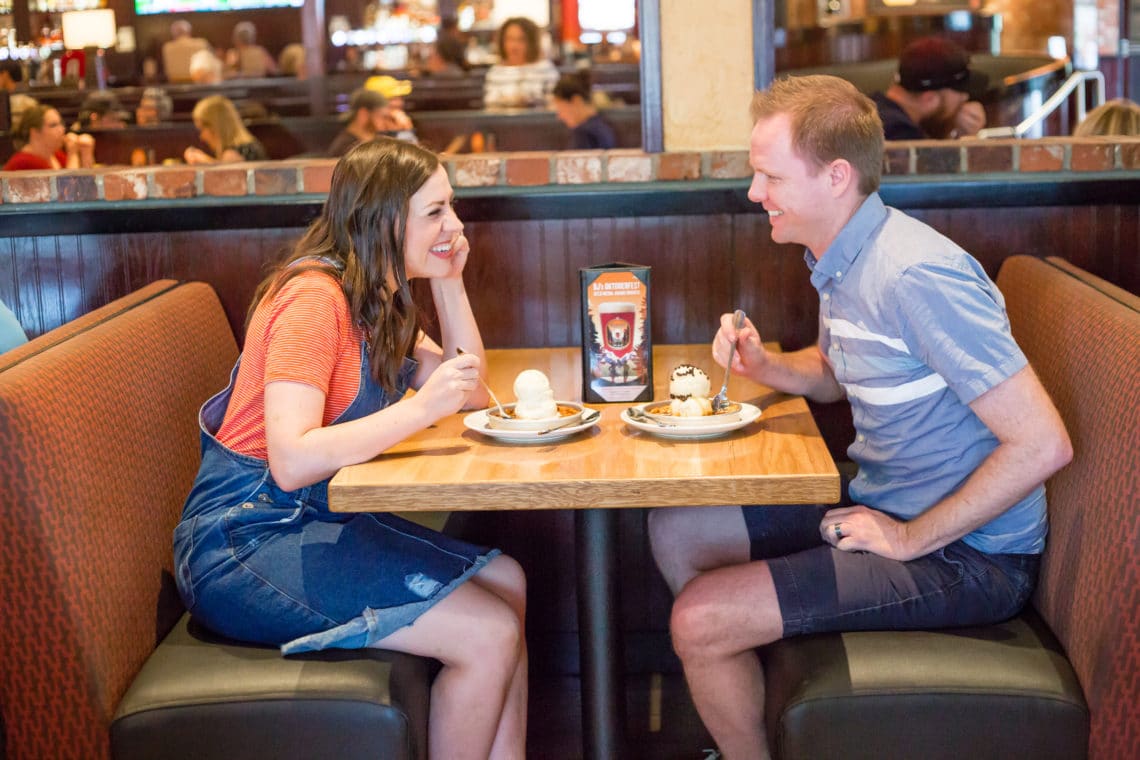 Dessert Date Night
Date Info: Head out for a quick, cheap, easy dessert date night 

Price: $3-$10
Location: BJ's Restaurant
Time: 1 hour
Tip: September is Pizookie Month at BJ's! You can get a pizookie for $3 with the purchase of a meal. It's a cheap easy, date night any time of year, but now is a great time to go!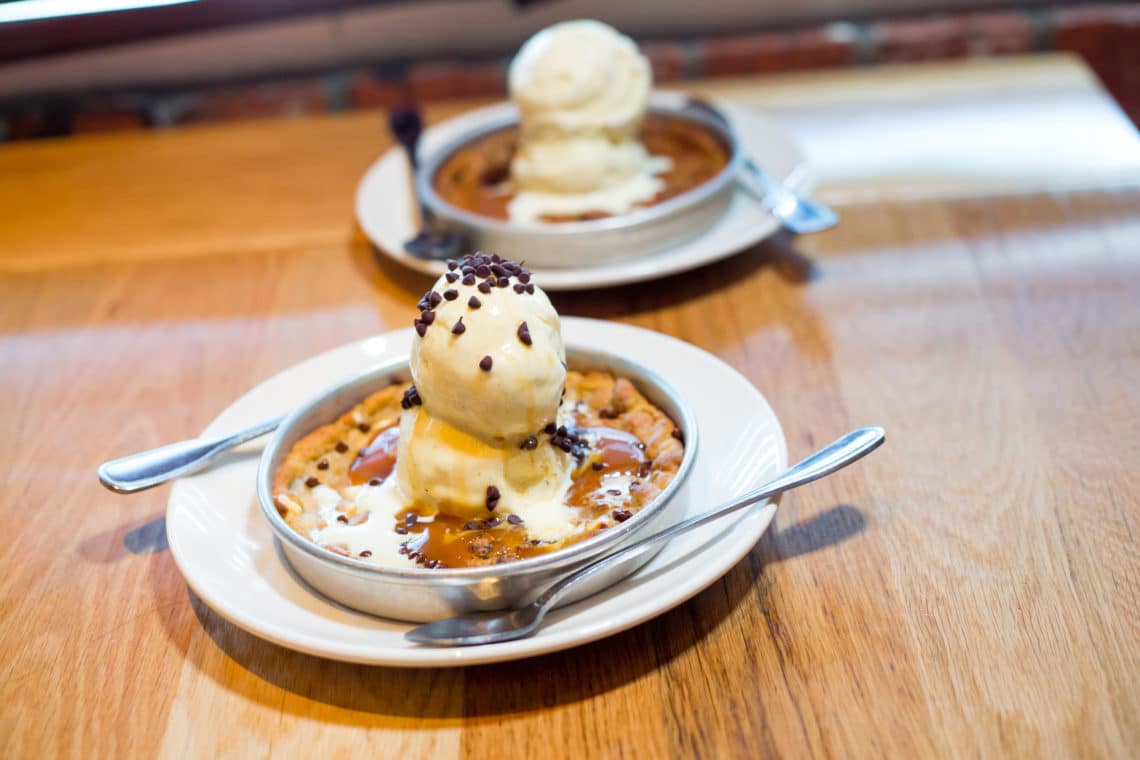 I was lucky enough to work with BJ's for an Instagram campaign to share their September Pizookie deal. And even though this blog post isn't sponsored, I knew I needed to share this easy dessert date night here too!
Dessert for Two Date Night
Sometimes life is so busy you just can't fit in a full date night. We've had seasons of life where we literally have about an hour to do something. Those nights can be tough to more than drive around. We almost always opt to stay in. But if you have an hour and you're looking for a date night out, a dessert date night is such a great idea!
It only takes about an hour. You get to experience the fun of eating out and not having to cook or clean up. And best of all, it's really inexpensive! It's a date I take from my college days. So many poor college students head to a delicious favorite dessert spot and stop for a treat only.
As an adult, we've grown a little picky with dessert. I limit sugar due to infertility-related causes. That means it has to be amazing to get my sugar count. And a BJ's Pizookie always gets my vote!
If you've never had one, it's a hot cookie that comes out crisp on the edges and soft in the middle. They top it with fresh ice cream. The classic chocolate chunk if what most people know. However, we learned there are nine flavors at BJ's to choose from. The Salted Caramel has won my heart and is my new favorite.
Also, you can get two flavors in one to mix things up.
If you're really feeling the sugar, get two. But one is plenty for 2-4 people to split.
So friends who need an easy, cheap, fun date night out, I highly suggest adding a dessert date night to your weekend plans!
Like this cheap date idea? You may like these posts too:
National Ice Cream Sandwich Day
Get 365 Date Ideas!
We want to help you have the best date nights ever! Grab this FREE printable with 365 date ideas, a date for every day of the year so you never run out of ideas!