Easy Outdoor Christmas Lights with a Smart Home Hack!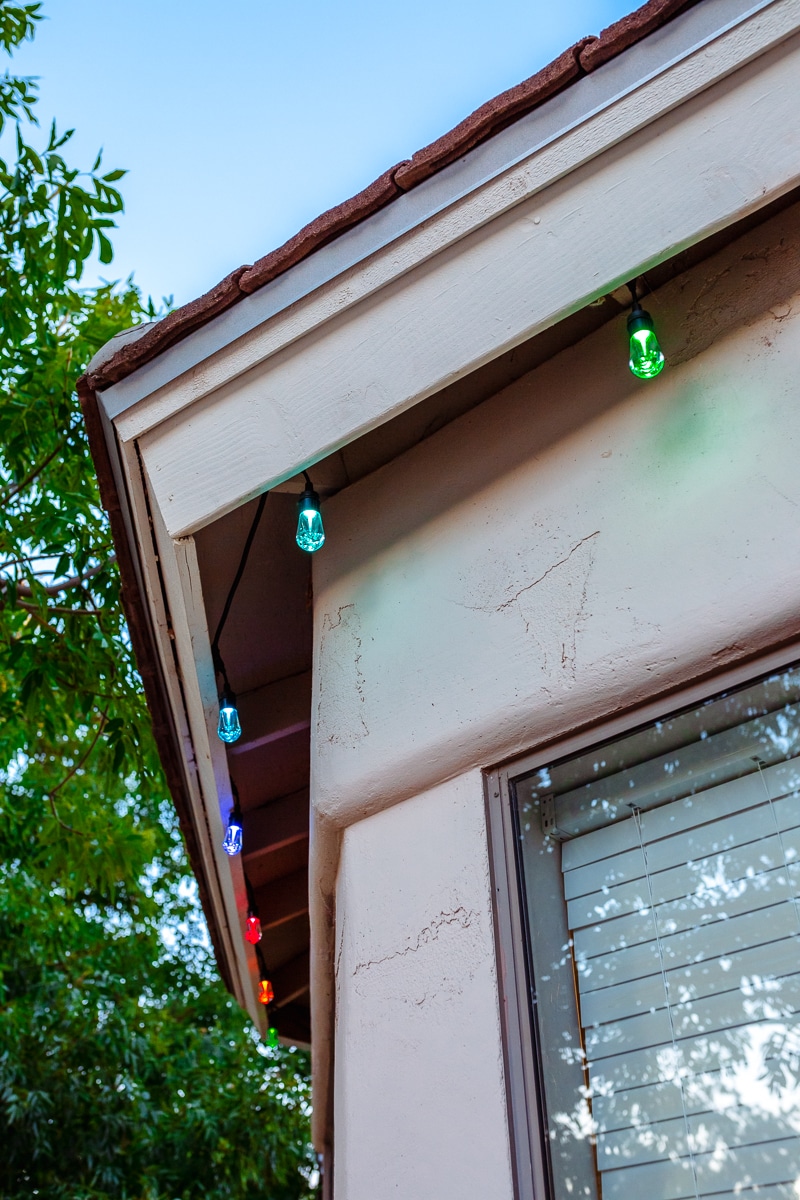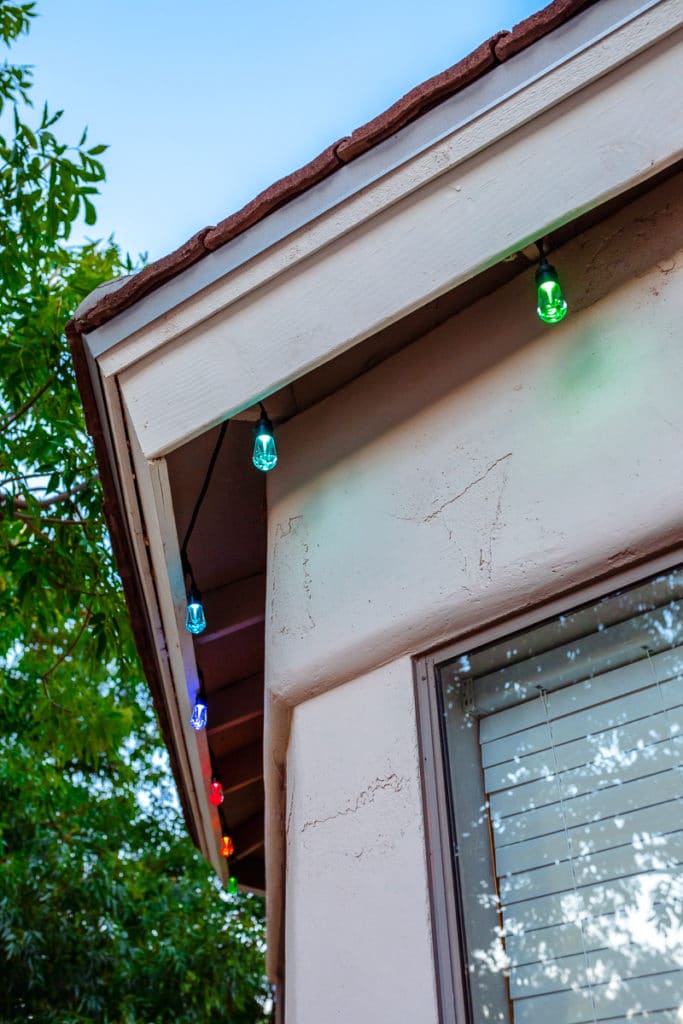 This post is sponsored by Enbrighten. All thoughts and opinions are our own.
I love it when October hits and the holiday season begins! I'm a full-fledged Halloween lover who loves to decorate and go all out! But I'm equally a Christmas lights lover who faults no one who keeps them up all year! These festive months of the year just bring me so much joy!
We found Enbrighten cafe lights years ago and instantly fell in love! The color-changing LED lights make any festivity at any time of year feel fun with their custom light options. I love that there's a fall setting, a Christmas setting, a 4th of July setting, and tons of rainbow and multicolor options! But I really love that you can pair any two colors of your liking together. Purple and orange lights for Halloween this year just felt so right!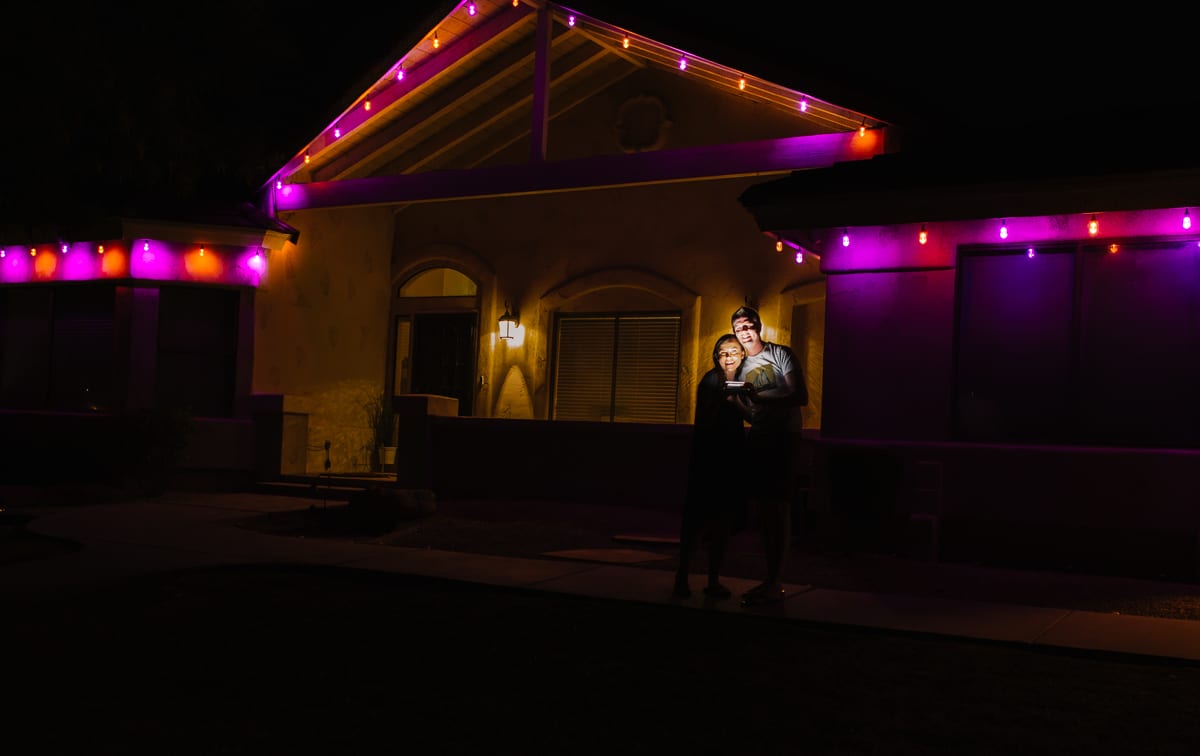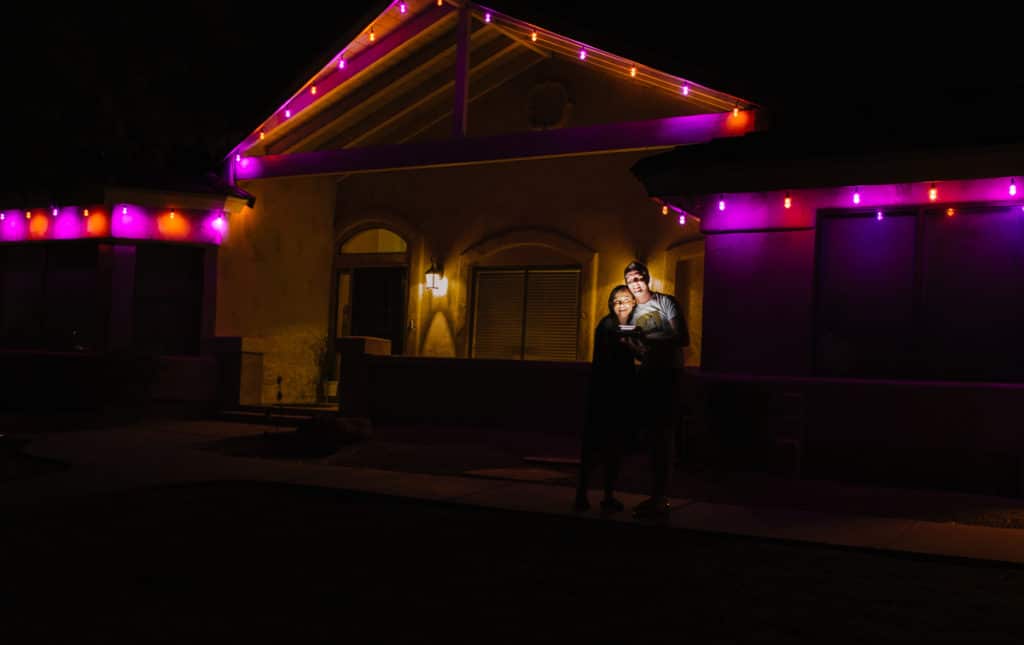 These lights aren't only smart and fun, but practical since they fit all holidays. My husband made my Halloween dreams come true this year, but I love that one button push is all it will take to transform into the next holiday without changing the lights.
The Easy Way to Set Up An Outdoor Christmas Light Timer
Up Your Light Game with Enbrighten Wi-Fi Smart Plugs
The smart options don't stop there! We love
Enbrighten Wi-Fi Indoor & Outdoor Smart Plugs
to take things to the next level! They have indoor and outdoor smart plugs, and they convert any light into a smart light. You just set up your lights, use an Enbrighten Wi-Fi Smart Plug, and set everything up in the Enbrighten app.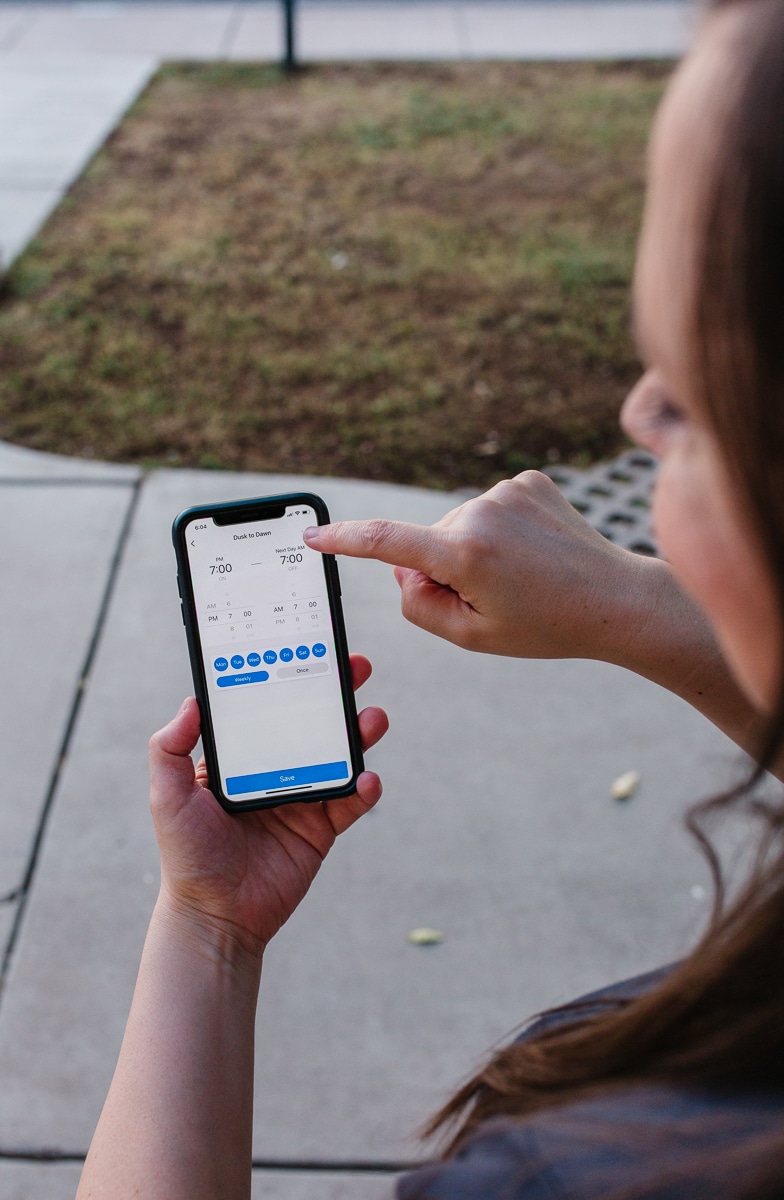 Once you've connected your Enbrighten Wi-Fi Smart Plug with your lights and named it in your Enbrighten app, it's easy to integrate with your Google Home or Alexa. I can tell my Google to "Turn on the holiday lights" and they instantly go on! Talk about a game-changer when we're in bed and ready for that orange glow to disappear without having to go outside and unplug them!
Using Enbrighten Wi-Fi Smart Plugs In Your Home
It works the same way with indoor use. Just add an
Enbrighten Wi-Fi Indoor Smart Plug
to any device you plug in and connect it through the Enbrighten app. You can even set up timers and programs to turn plugs off and on at set times.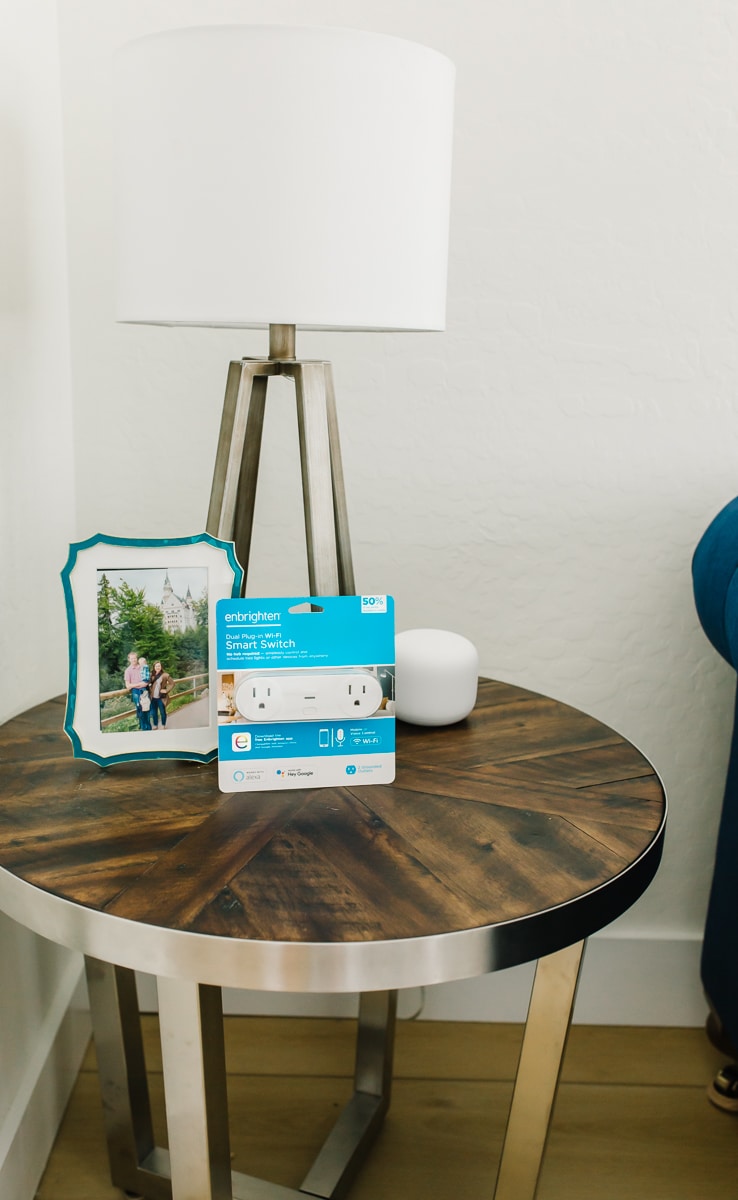 We love having our lamp in our entryway automatically turn on at dusk and off at dawn or when we say "Goodnight Google" to our Google Home in our bedroom. No more walking into a dark house at night, and no more having to get up when we're in bed. And I can't even tell you how nice it is to never have to dive under and behind the Christmas tree to turn lights off and on!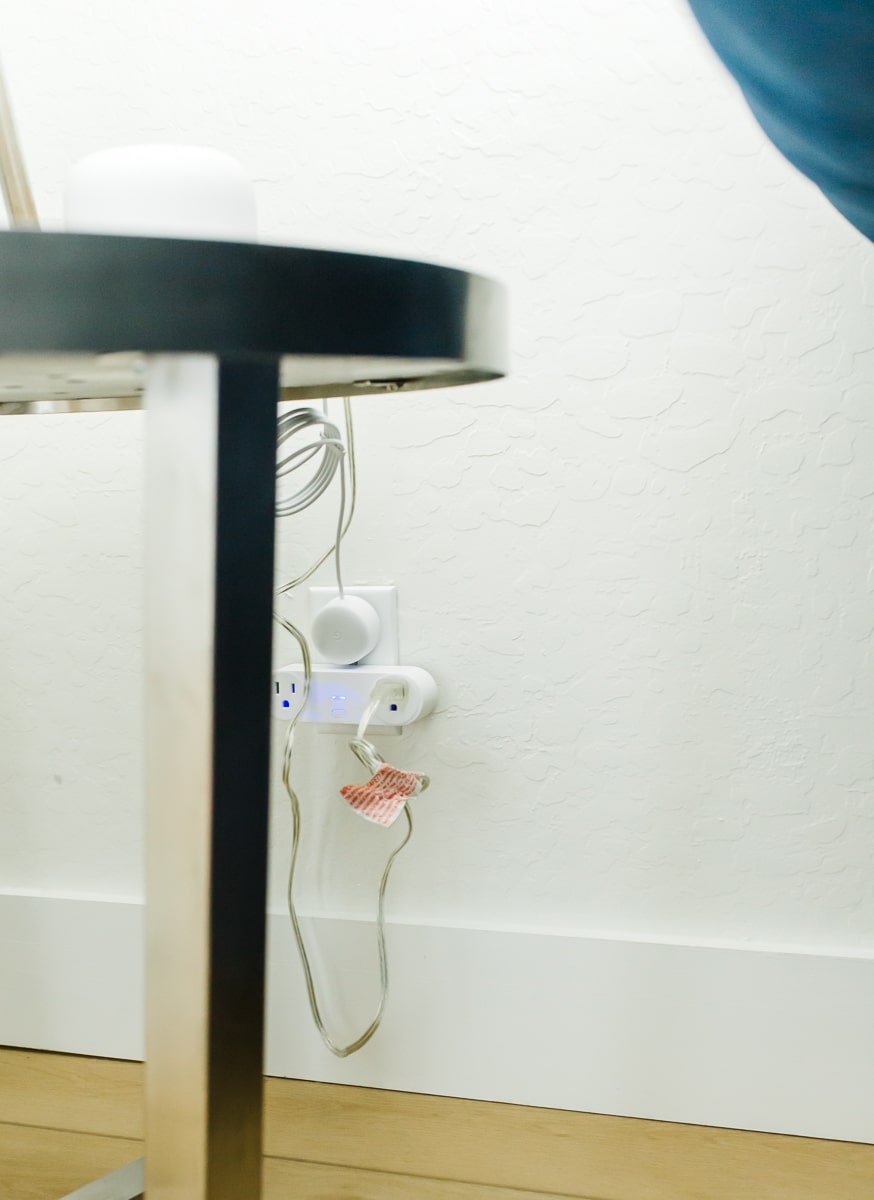 I really love the Groups feature too. We can have the lights in and around our kids' rooms turn off at the same time. If we plug in a humidifier our Enbrighten Wi-Fi Smart Plugs can turn off automatically after a few hours with the countdown feature in the app.
They make a great gift too! How amazing would it be for your college student to never have to worry about if they turned off their straightener again? Or you could save your aging parent's hassle of finding a lamp light switch. There are so many uses, and I'm just so glad they make our holiday season more fun! It's made our lives so much easier not only for holidays but for our everyday life. It's such an easy hack that truly adds more light and more ease to our world!
Shop Enbrighten online here or at your local Lowe's.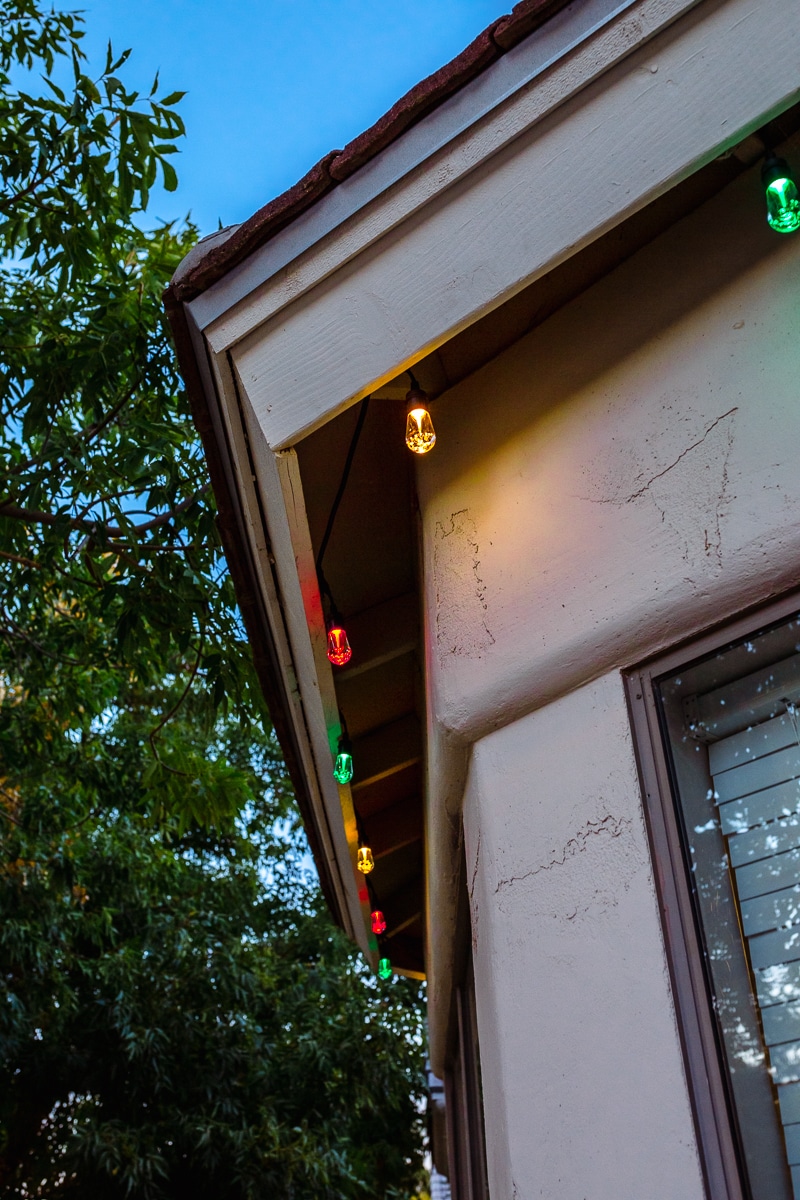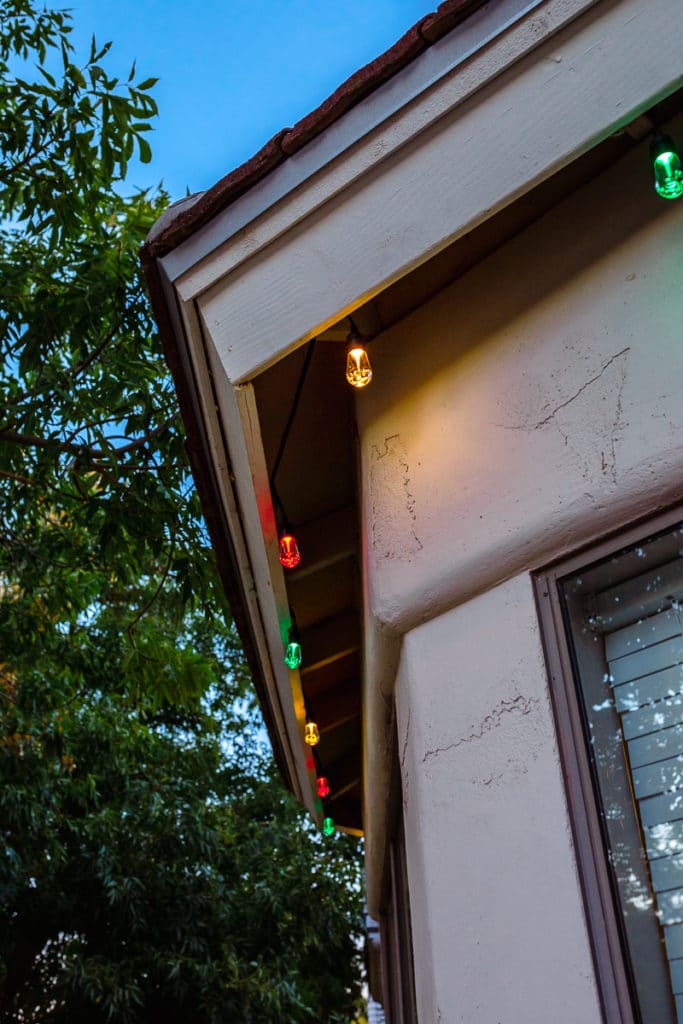 Get 365 Date Ideas!
We want to help you have the best date nights ever! Grab this FREE printable with 365 date ideas, a date for every day of the year so you never run out of ideas!