Easy Way to Get Your Home Ready for Spring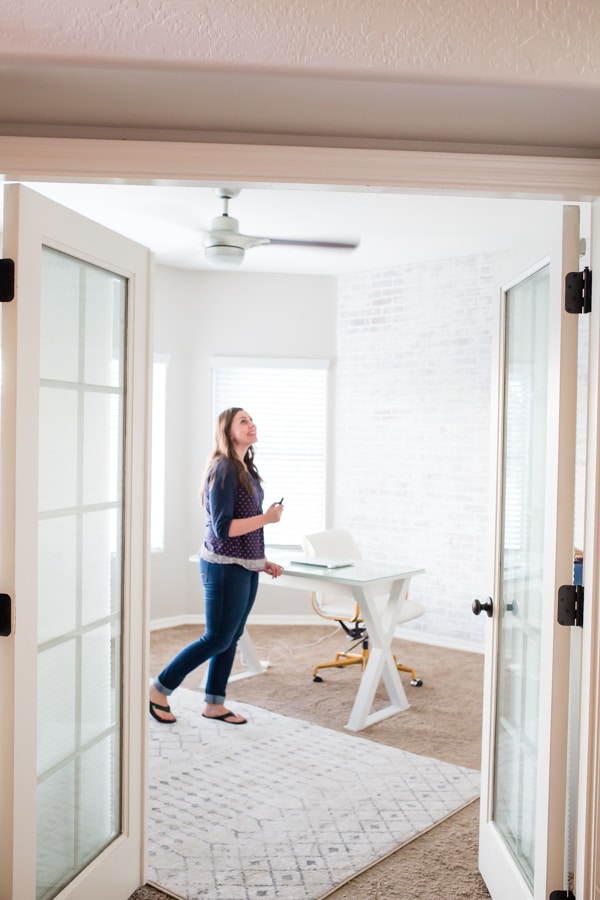 This post is sponsored by Lowe's, but all thoughts and opinions are my own. 
I know I sometimes jokingly refer to Jacob as the rocket scientist. That's because it was his job for a few years, and it's just stuck. But he's actually an engineering consultant now and works in energy. That means solar, power, and all things making the world a more energy efficient place. It's a cool job, and believe it or not, he likes it even more than being a rocket scientist!
One thing I love about this job is his ability to look at our home and see what could be more efficient. What he analyzes on some of the biggest solar plants in the world can somehow still apply to our everyday life. And if he wants to get really technical, he'll pull out the spreadsheet and start making calculations and projections on savings. I love that brilliant man!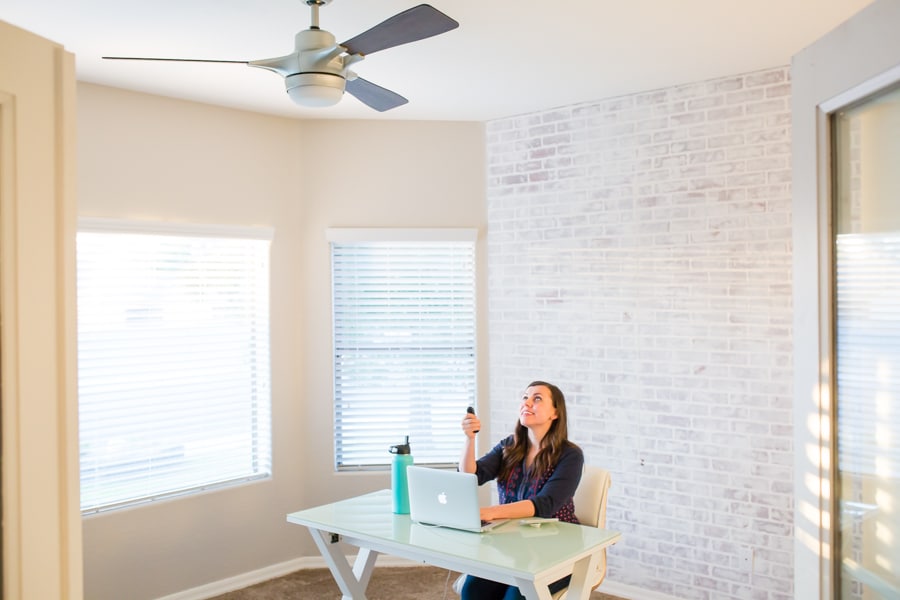 I know it's been an extra long cold winter for most people, but spring really is just around the corner and it's such a great time to get your home ready. We're starting a few projects now before it heats up, and we're thinking about energy efficiency as we do.
There are two rooms in our house we avoid all summer long. The guest room and the office get the most direct sunlight at the hottest time of the day. It's like a 10-degree rise just stepping foot in either of these rooms in the afternoon. I can deal with the guest room avoidance, but as a work-from-home mom, the office is a place I just can't stay away from.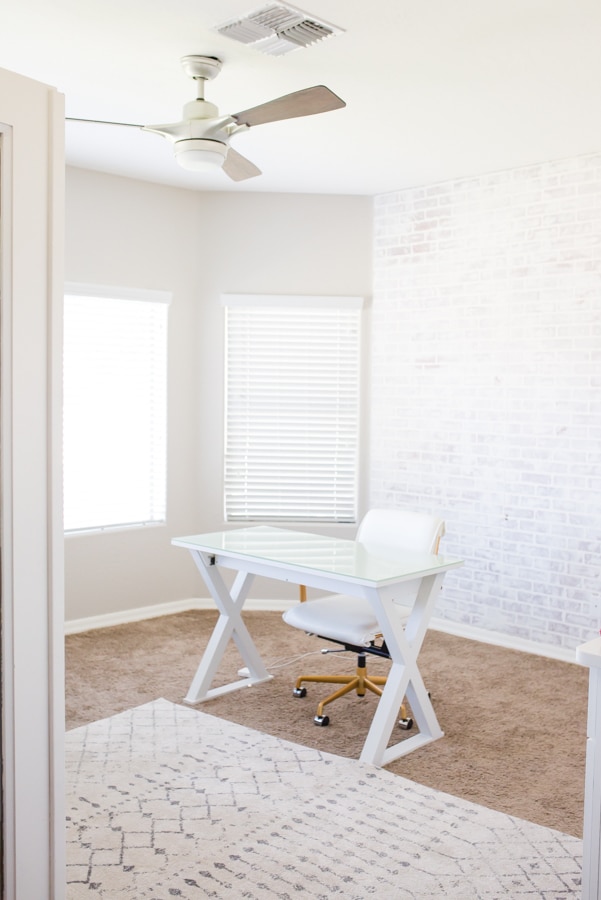 So we decided this year it's time to do two things that will help this room stay at a better temperature all summer. Let's start with the bad news. We need a new window. One of the windows clearly isn't sealed correctly and has reached its life span. We know that will make a huge difference. So, we're gearing up to get it done sooner than later.
The second is one of the easiest things you can do to cool down your home efficiently. We're updating the ceiling fan to a modern fan that not only looks more stylish but cools the room like a dream! The Hunter Signal Wifi Enabled 54-in Satin Nickel Indoor Ceiling Fan with Light Kit and Remote from Lowe's is the perfect update!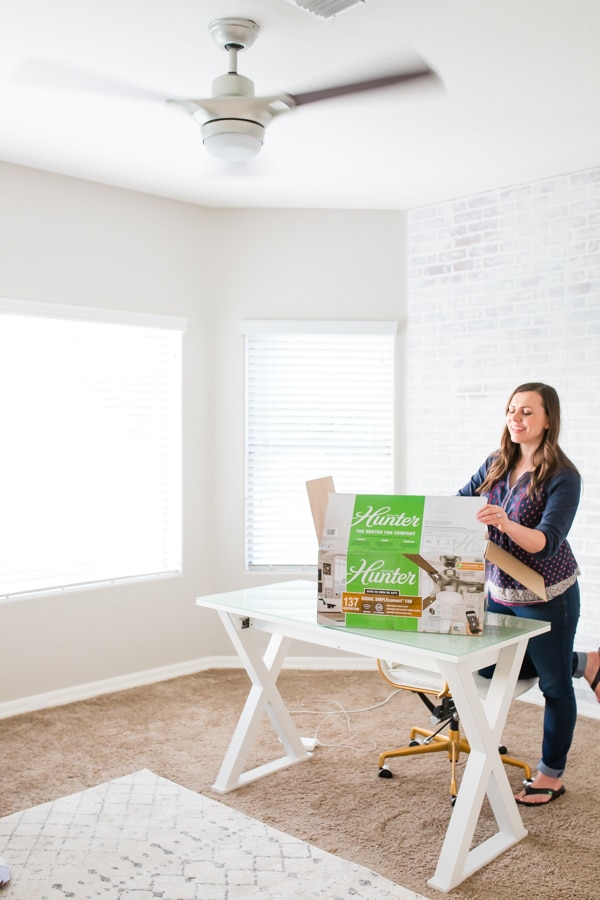 Best of all, it's a smart home product. The light switch for the office is outside the room. It makes it a little strange to try to sneak out to flip on the light when I'm working and my kids are with a babysitter. I can derail their fun and even cause separation anxiety in my baby. I love that theHunter Signal Wifi Enabled Ceiling Fan with Light Kit and Remote's smart home features are going to make this room so much better and solve my light and temperature problems! I can turn lights and the fan on and off from my phone!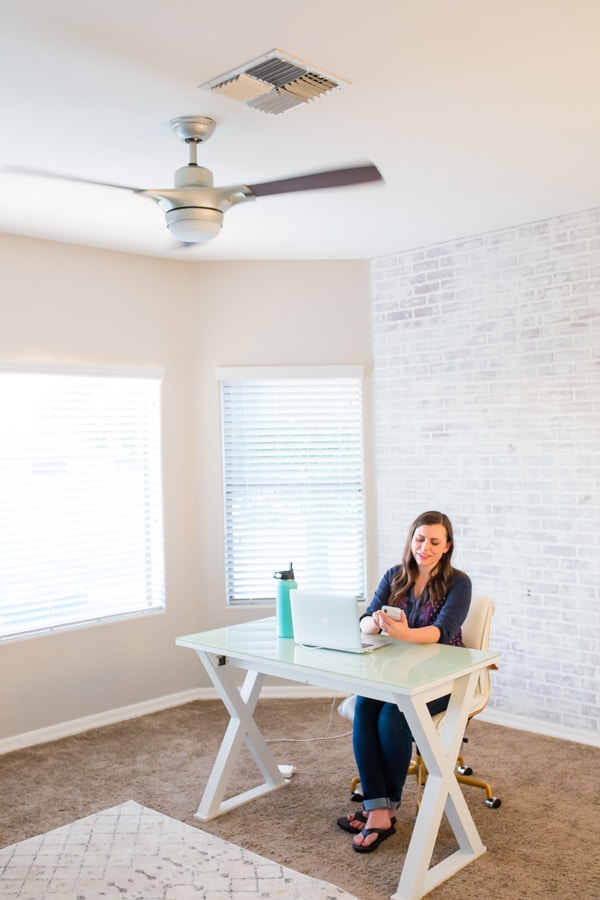 Did you know ceiling fans can cool a room up to 10 degrees? As people who live in Arizona and know 117 degree Julys, I can tell you they are so valuable! When we use our fans religiously, they efficiently cool the area and save us so much on our electricity bill.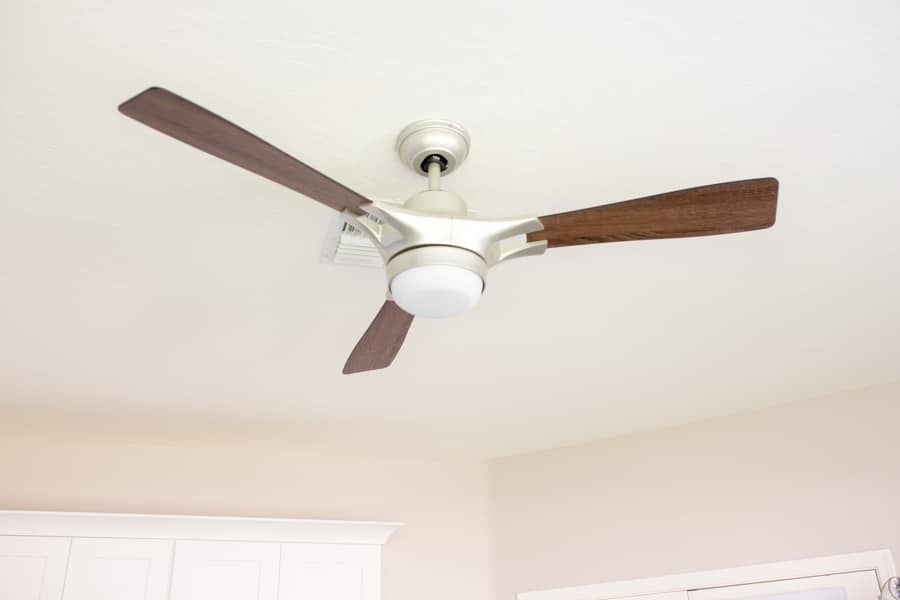 I know I'm set for early morning and late evening work hours with lights I can control from my smartphone, the light switch, or a remote.
But what I love even more is my office will be cool enough to enjoy even in the afternoon. And best of all, it will be more energy efficient and make our home a much more comfortable place to be thanks to this Hunter smart home fan.
Like this easy way to get your home ready for spring post? You may like these posts too:
Toddler Bedroom Ideas and Amazing Kids Room Design
Where the Wild Things Are Nursery
Get 365 Date Ideas!
We want to help you have the best date nights ever! Grab this FREE printable with 365 date ideas, a date for every day of the year so you never run out of ideas!