Eric Hutchinson Concert @ The Crescent Ballroom
After some research on Downtown Phoenix dates, we both decided this was a must we needed to try ASAP! The Crescent Ballroom just opened last October in a historic building off Van Buren and 2nd Street. They are a small to mid-sized venue that hosts a range of music acts from large names who like smaller venues to local bands that actually have a following beyond 27 Facebook fans. The best part is smaller venue=smaller ticket price.
We've been looking for an act we thought we'd both enjoy. Camille=hipster indie rock, Jacob=classic rock, and his knowledge can sometimes be limited on bands and music. So the task was to find an artist he 1. Knew, and 2. Liked. We had absolute success when we heard Eric Hutchinson would be playing in May.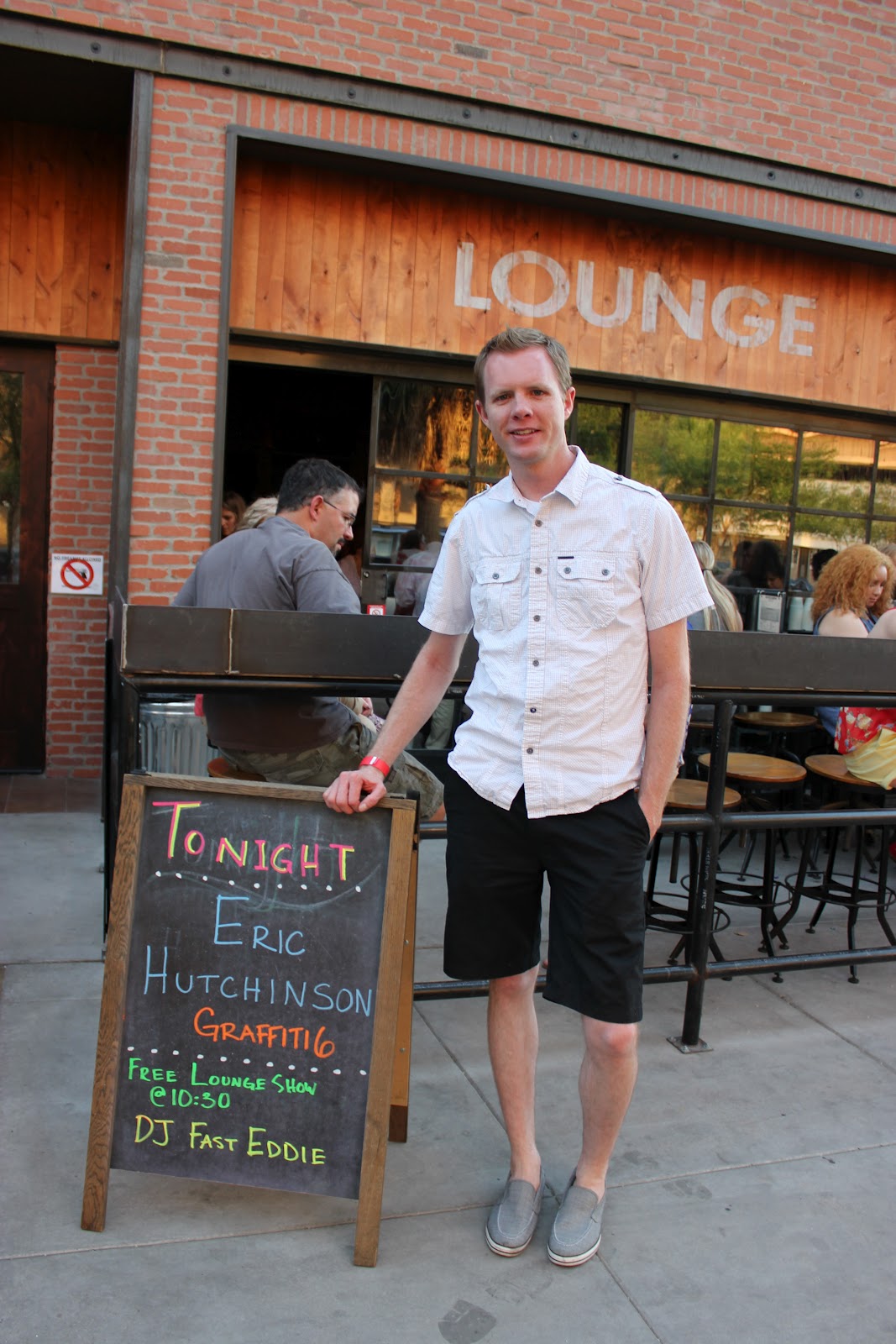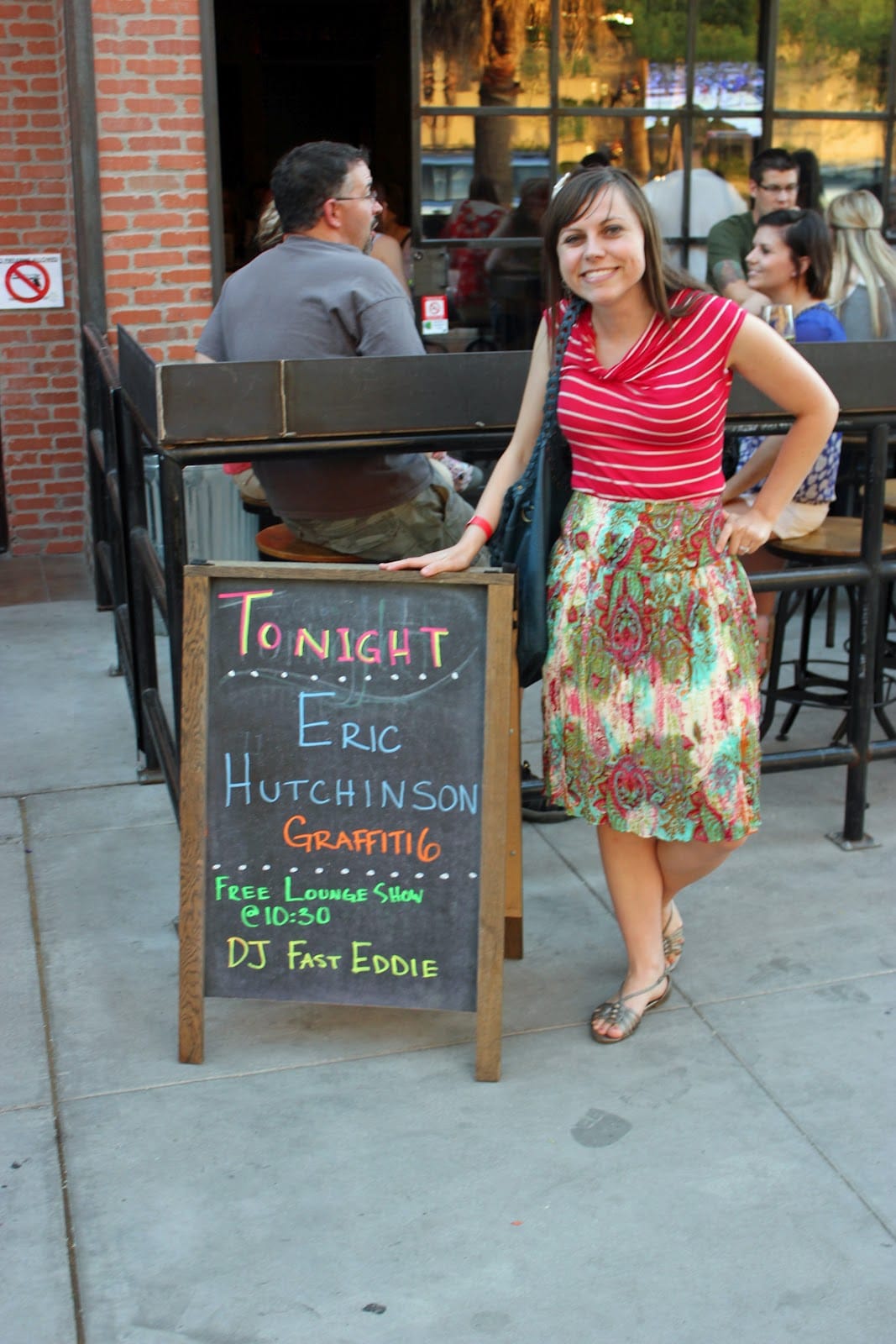 I know you're all thinking, wait…who? How to I know that name? Let me give you a few reminders of how you know who he is.


Okay, everyone with us now? If that was your first exposure you are welcome! 🙂
One of the greatest things about the Crescent Ballroom is the food. Here in Phoenix we have a celebrity chef named Chris Bianco who owns this place called Pizzeria Bianco. It's been featured on the Food Network, Rachel Ray, etc., and the 14th most powerful woman in the world makes special stops to get it. Here's a spoiler alert- we've never had it, but it's actually our July date for our 12 Months of Dates, so we'll talk about it more then. HOWEVER, we can now say that we've tried this very famous chef's burrito line he developed as a side project, because he gave it to his friend as the Kitchen element of the Crescent Ballroom. You can read the story here.
And you can look at the best burritos we've ever had (and we eat a lot of burritos) here: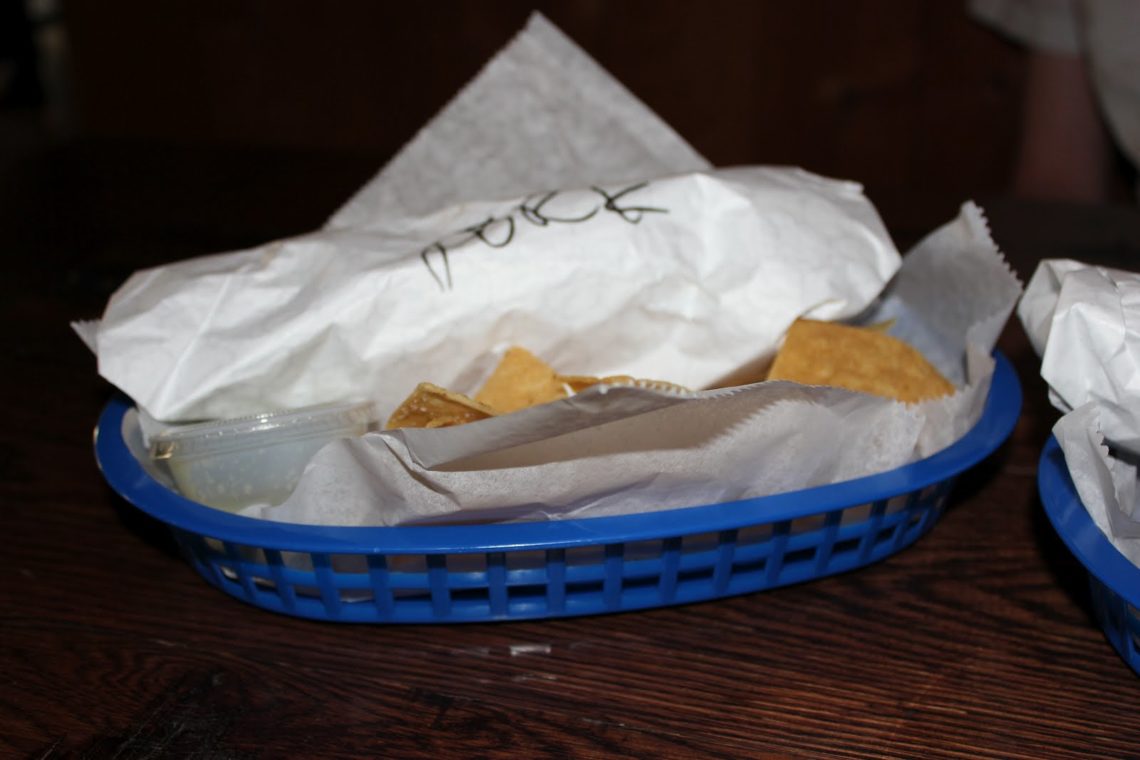 We loved both the Pollo Asado and the "Al Pastor" citrus. They have a little bit a kick, but a good kick and really the flavor on each was amazing! Even if our waitress wasn't that great at bringing water, we still very much enjoyed every bite of the burrito.
We figured out pretty quick that we could just go to the Lounge/Kitchen section, eat amazing burritos, and listen to the music for free if we ever don't want to pay the price tag for a band. I'm pretty sure that will be a date in our near future. $7.50 burritos this good plus free almost-in-the-concert is hard to beat!
However, we absolutely loved the concert- one of the best we have ever been to! (Just forget for a minute that this was only
Jacob's 2nd
, at least I've been to enough to qualify this statement)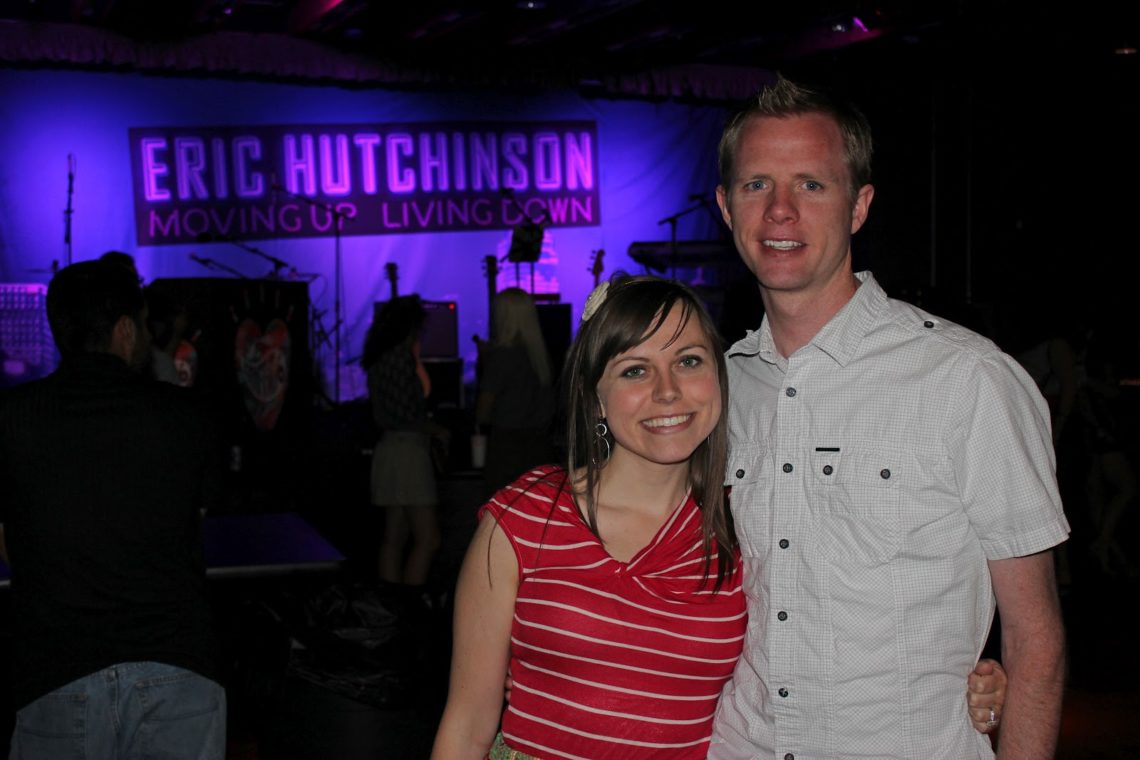 Even the opening band Graffti6 was pretty impressive. They were brought over the pond to record for a Gray's Anatomy track- not a bad start at all!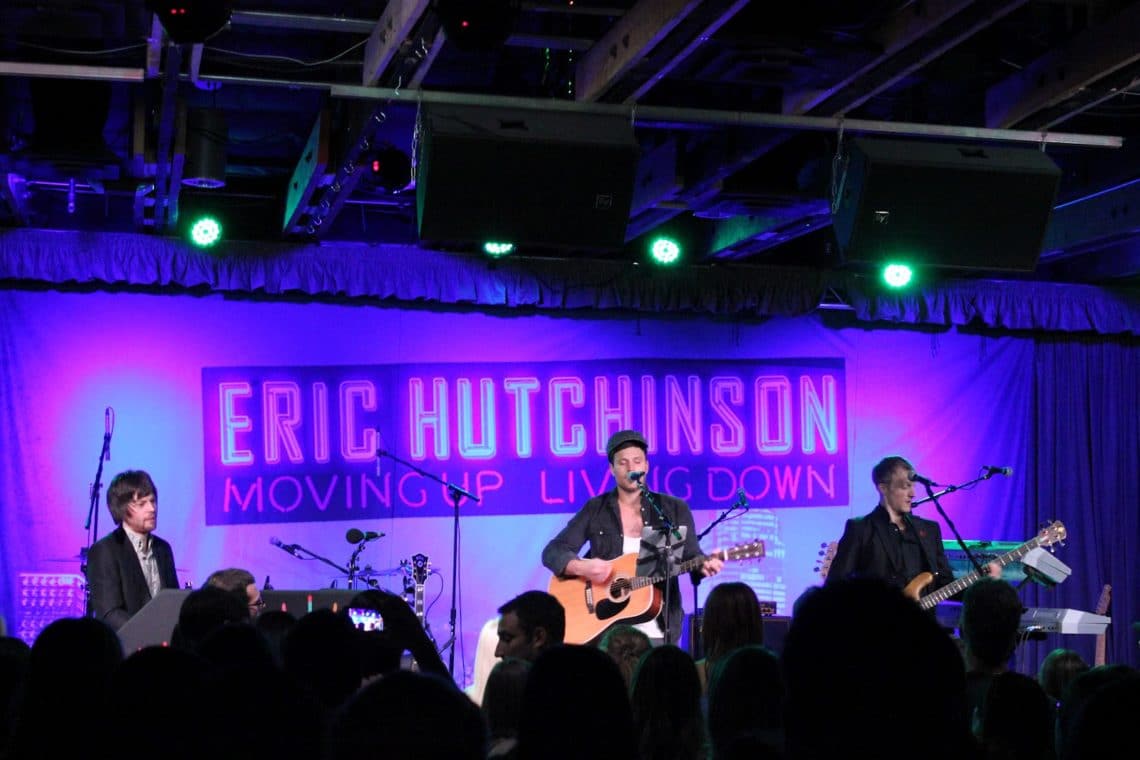 But the main act was definitely the best. Eric is at that point in his career where he is really making it big but isn't full of himself in any way. He is working himself crazy in a new city every night, and clearly loving every minute of it! The entire band had so much energy and huge smiles all night. You can tell they love what they do and are grateful to see their work really taking off. Sometimes those are the greatest acts to see- still a good deal, but really at an impressive professional level where they are every bit as good live as they are recording, and enjoying every moment of their gig-a-night tour.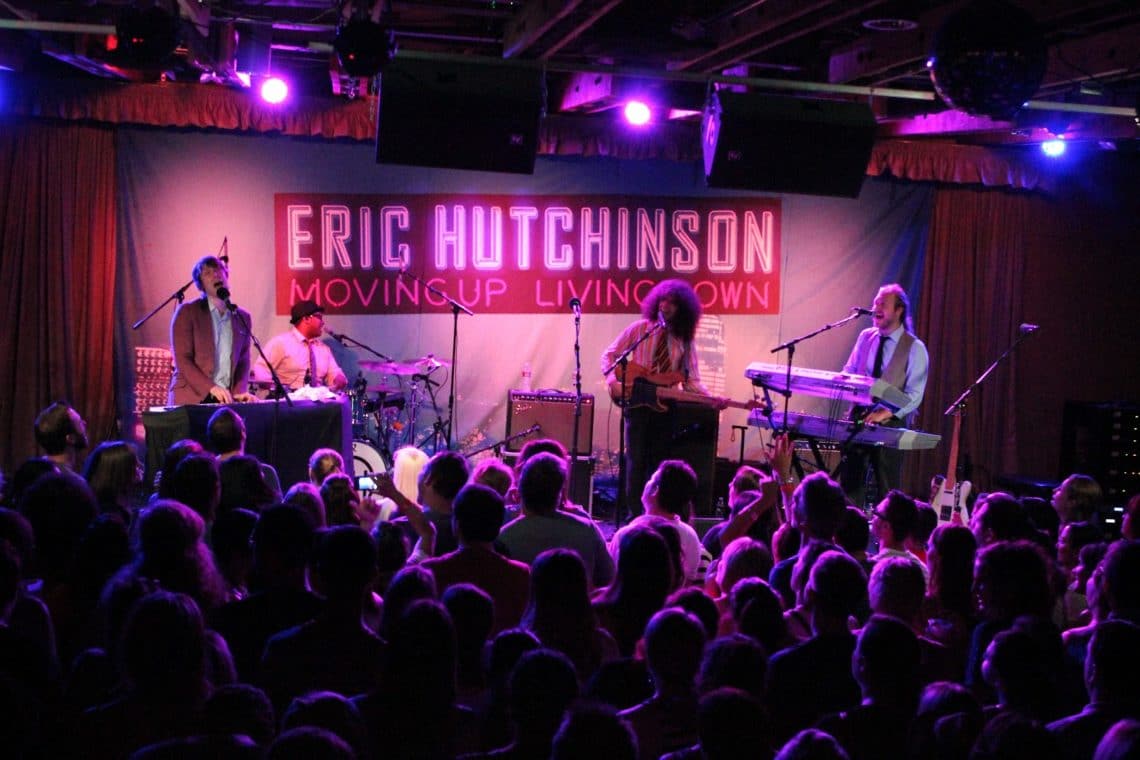 We'll be back to the
Crescent Ballroom
for sure! Even if we're just to grab a burrito at lunch, or dine and and listen to concerts on the patio.
Get 365 Date Ideas!
We want to help you have the best date nights ever! Grab this FREE printable with 365 date ideas, a date for every day of the year so you never run out of ideas!