Date Info: 
Escape The Room Mystery 
Price: You can get deals for $20 per person, so be on the lookout 
Location: Most major cities have something similar- new ones are popping up all the time! 
I swear before a child we had our act together pretty much all the time. Now it's like if the baby has milk and food with pajamas laid out there's just no way I'm going to remember to grab the memory card for the camera I lugged around for one of our first big dates alone in a long time. So let's just pretend it's 2006 and cell phone camera pics on blogs are all the rage, shall we? We can pretend this is HisNameAndHerName.blogspot.com if it helps you feel in character too. 
But in all seriousness we found a Groupon for an Escape the Room date- at a place called Escape This Live, and were so excited to finally try one out. Here's the premise- you're locked in a themed room and you have one hour to solve a series of clues to uncover the key that lets you out. We had a  pirate themed event, and it was a lot of fun to feel like we were in a Pirates of the Caribbean movie solving timely clues. And good news- we escaped in time!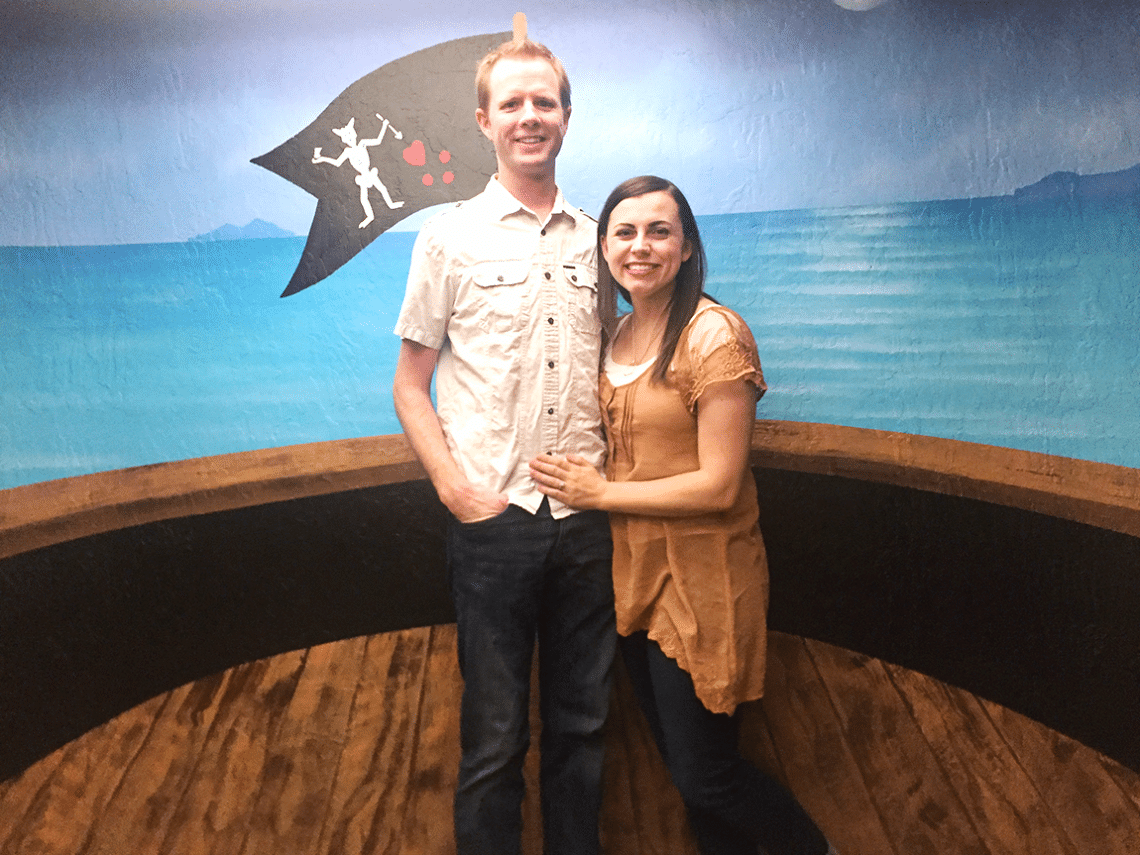 I'm pretty sure we'll be doing one of these again soon, it's just too much fun to have to use your wit to solve a mystery, and to have the adrenaline rush of doing so!
Get 365 Date Ideas!
We want to help you have the best date nights ever! Grab this FREE printable with 365 date ideas, a date for every day of the year so you never run out of ideas!