This post is sponsored by Target, but all opinions are my own.
It's the first week of fall, and while most people enjoy crisp weather, boots, and pulling out sweaters, in Arizona, we're just happy to have some mornings where we can be outside and not sweat. We ditch the triple digits around this time, and we have mornings cool enough to run outside and to enjoy a few hours outdoors.
This golden hour or two only happens in the morning, and after the cabin fever of summer, we're looking for any excuse to enjoy it. I decided the best thing we could do to pay homage to another summer survived was to enjoy a romantic brunch in our new backyard and to channel fall in all ways possible while still wearing minimal layers in these parts!
I started by thinking of fall food, and thought of an elaborate breakfast. I then though how precious that hour or two is outside, and while at Target pumpkin spice oatmeal screamed from the shelf, so I decided a little pumpkin in any form of breakfast food would do, and keeping it simple was the way to go.
Next I thought of decor that would help make things feel a little more fall. I'm no decorator, and sometimes even putting together a date spread seems a bit overwhelming to me. Once again, bless you Target run, and the new plaid line that is out bringing that flannel cozy fall feel to all kinds of home decor! I couldn't resist plaid on plaid dishes and a breakfast tray- so cute, so easy, so affordable. I looked at my cart and thought a brunch date would be excellent even if I managed to burn the oatmeal with these fun, stylish pieces!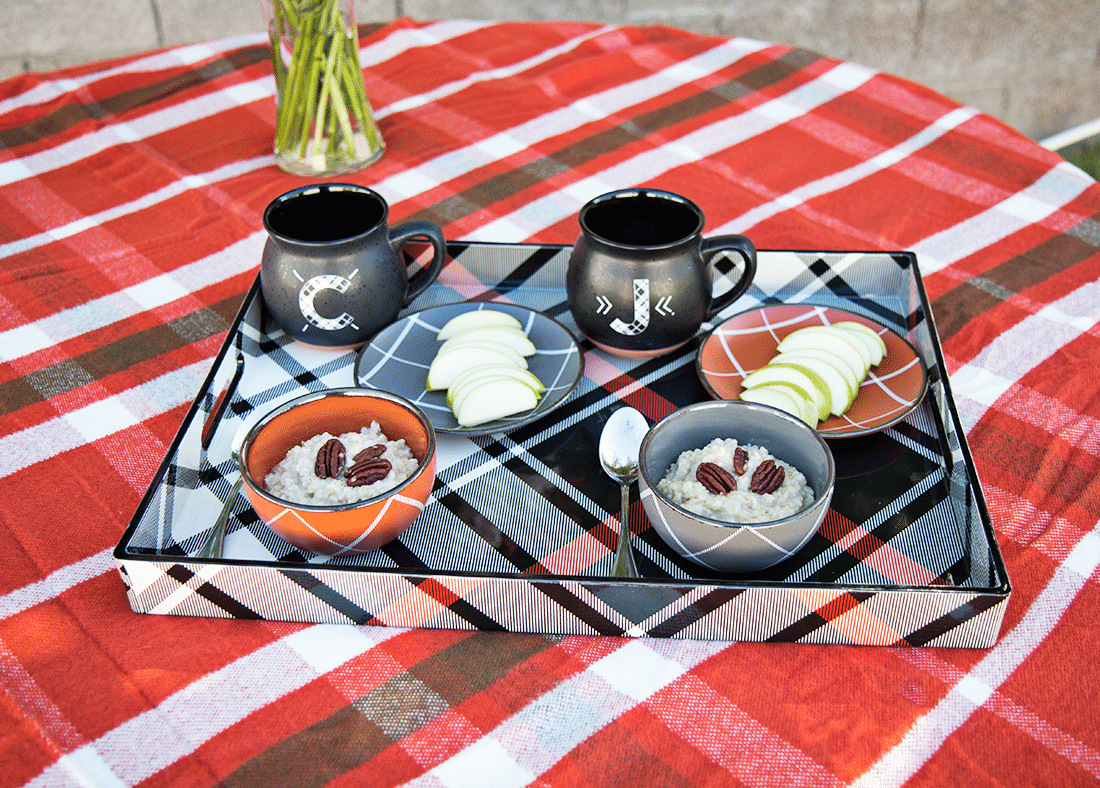 A blanket for a tablecloth, and some flowers later we had the perfect setup for a romantic brunch in our backyard in no time flat! I love how easy this was to put together, and love that the fall feeling is alive and well in our home and our weekend brunch date enjoyed in our new backyard!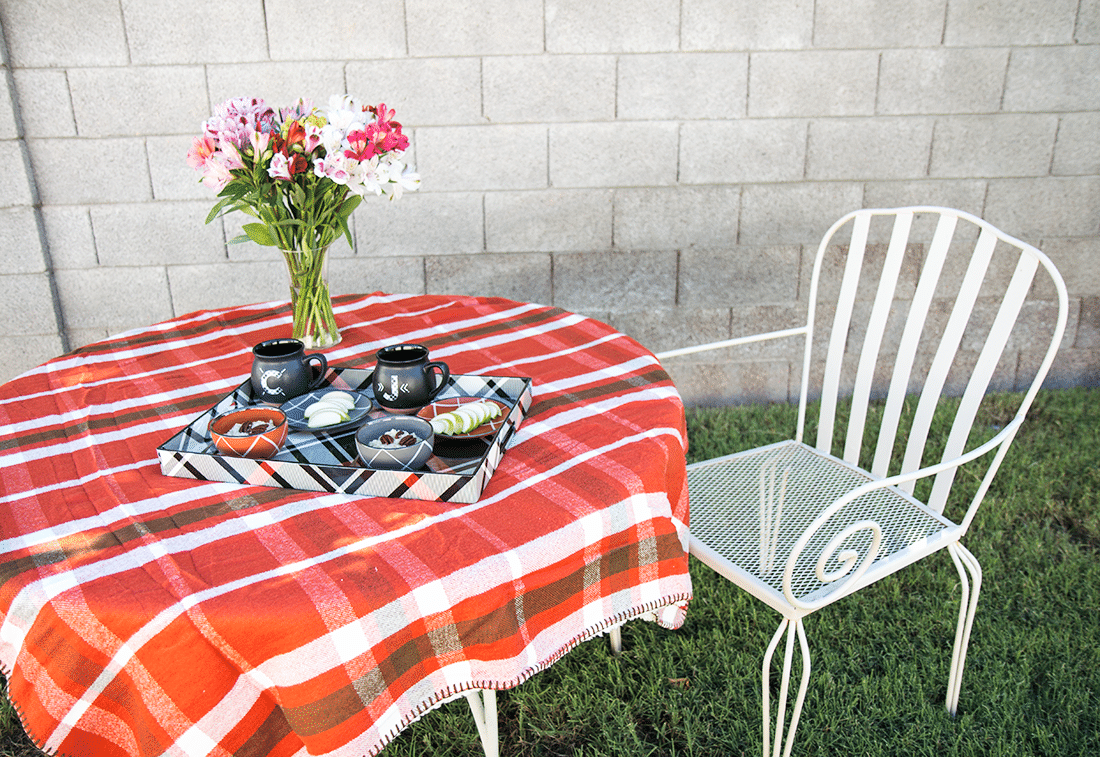 Find your style @TargetStyle
Get 365 Date Ideas!
We want to help you have the best date nights ever! Grab this FREE printable with 365 date ideas, a date for every day of the year so you never run out of ideas!