Family Camping Trip Made Easy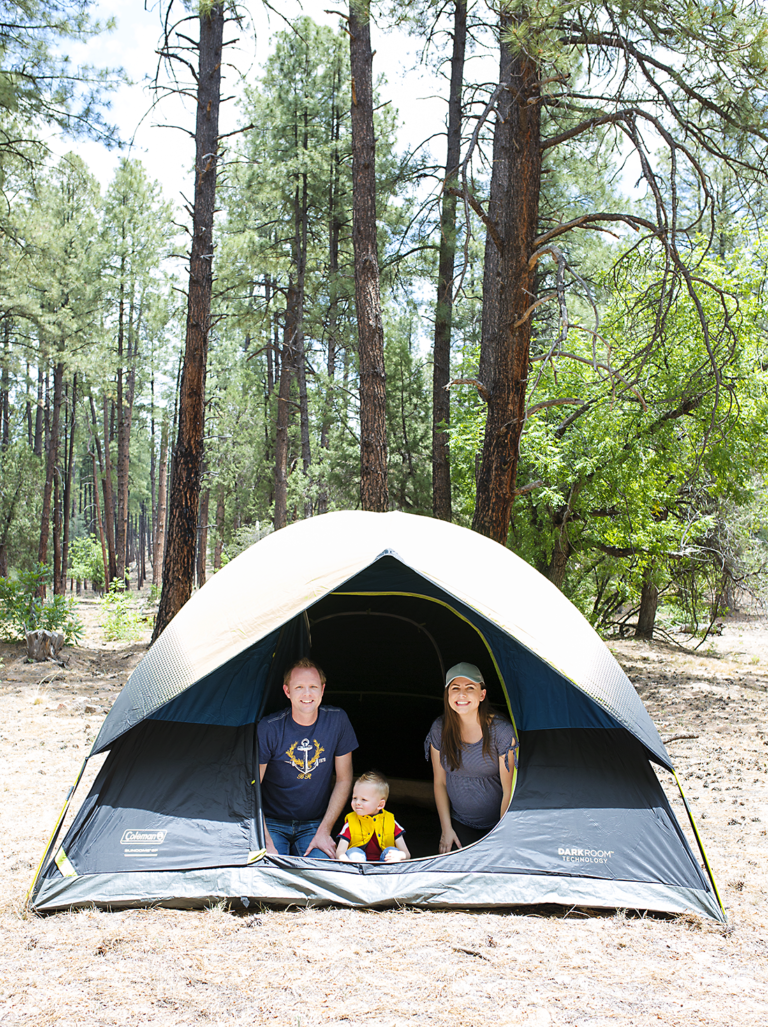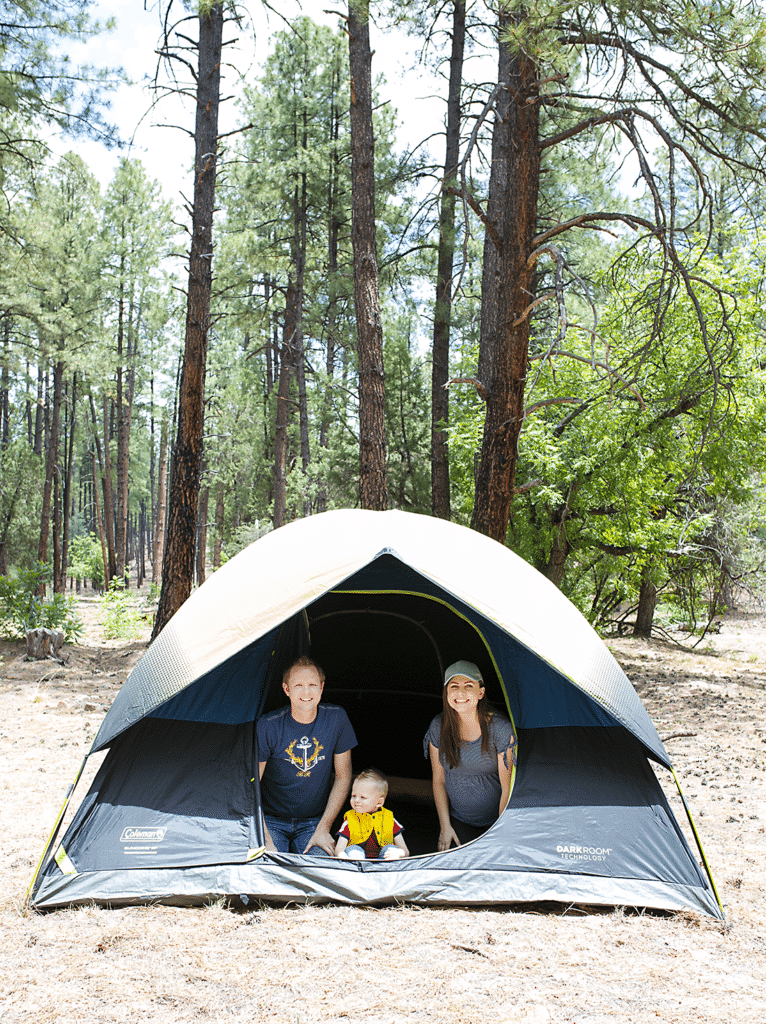 This post is sponsored by Coleman, but all thoughts and experiences, and love of their products that make family camping trips easy are our own!
Family Camping Trip Made Easy
As a family that loves to go on adventures, it was a little sad to realize I'd have a baby during the summertime and that we would be limited on the ability to fly anywhere during the Phoenix summer heat. When summer hits, there's just about anything you'll do to beat-the-heat and skip town for even just a day or weekend!
Jacob and I both grew up with the mountains in our backyards. Nature has always been really important to us, and something we want our kids to experience too. Both of us agree that some of our best family memories include family camping trips. The quality time together and the reconnecting in nature is something we definitely want our kids to experience too!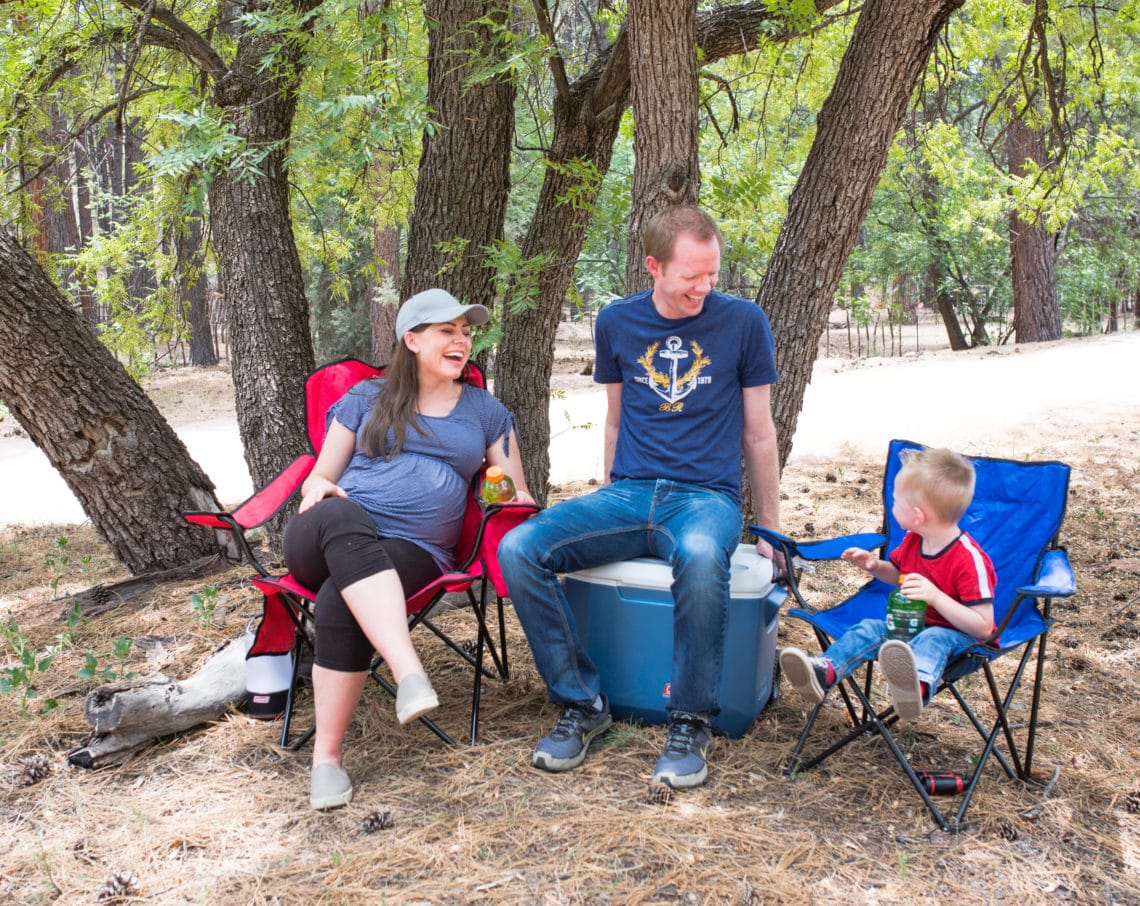 Bless that there are so many amazing mountainous areas just outside of Phoenix! With only about an hour drive you can make a family camping trip happen! Sometimes people think that camping can feel overwhelming and skip it all together, but I'm here to tell you that a family camping trip is so accessible. With the right plan and the right equipment, a family camping trip made easy is so doable! Even if you weren't raised a camper.
Family Camping Trip Products
We've loved and used Coleman products our entire lives. It's a brand you can trust, and I love our innovative and resourceful they are creating products that make camping fun and easy.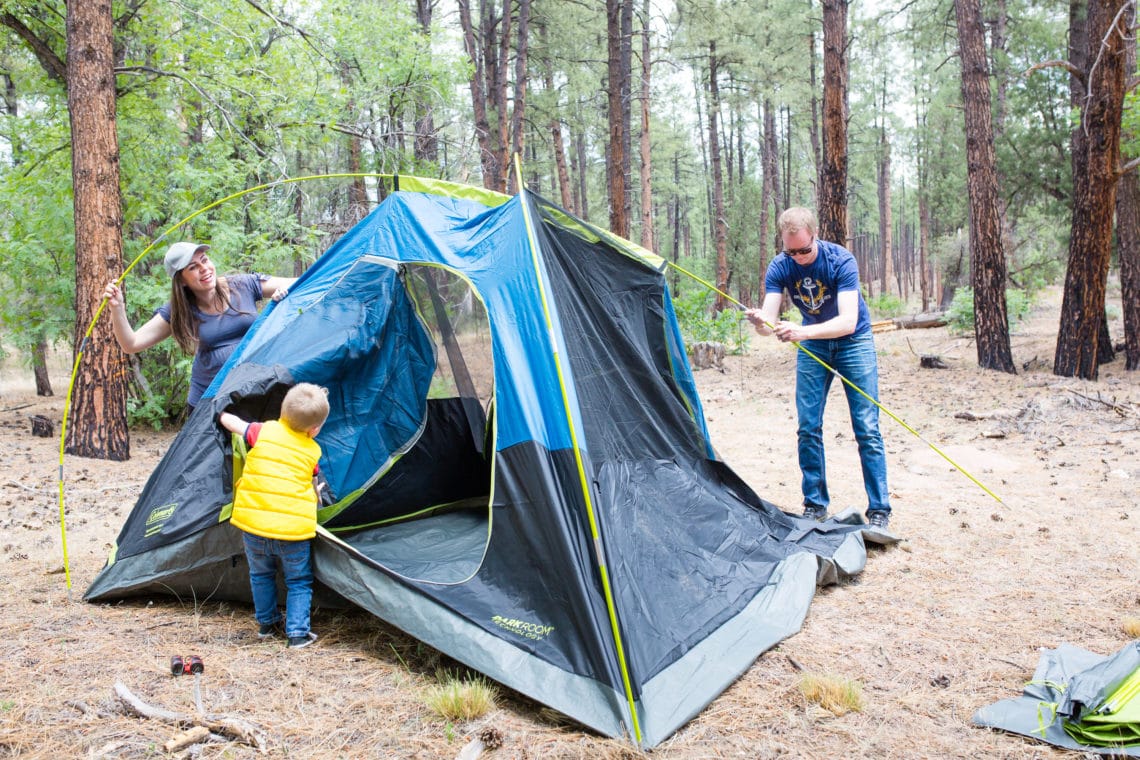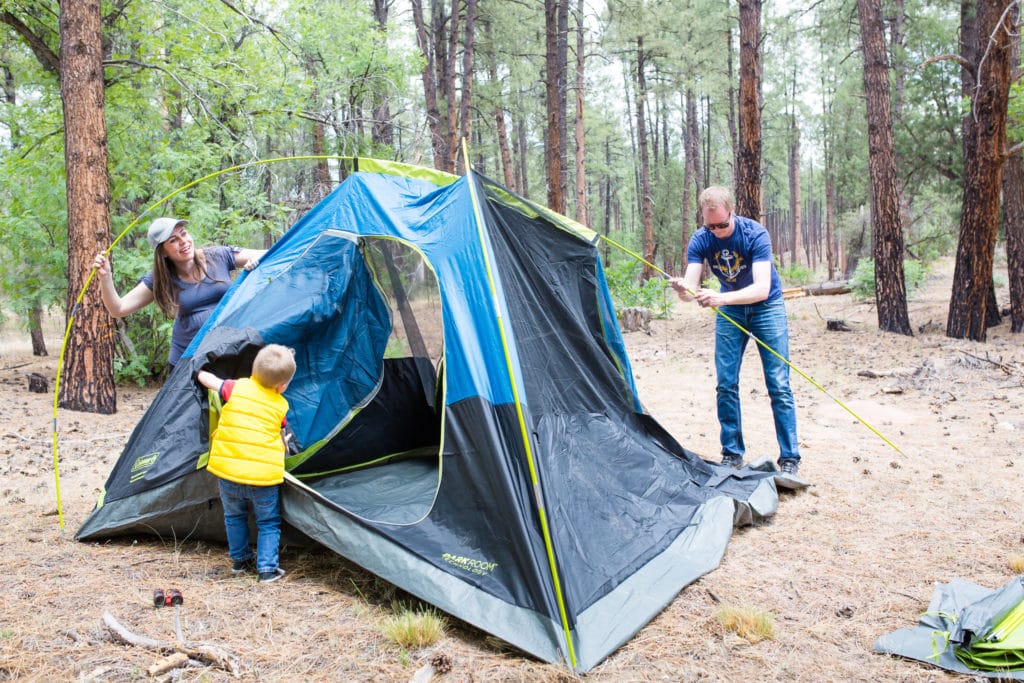 Our Coleman tent may be my favorite product! I have memories of the sun rising and waking everyone up bright and early. This blackout tent helps everyone get a better night sleep. Also, can we talk about how easy it is to set up? I have so many memories as a kid of complex tent and campsite setup and takedown. I think that's why some people feel intimidated or overwhelmed by camping.
But this tent was so easy to setup and take down. It only took a few minutes, and even our two-year-old could help get in on the action!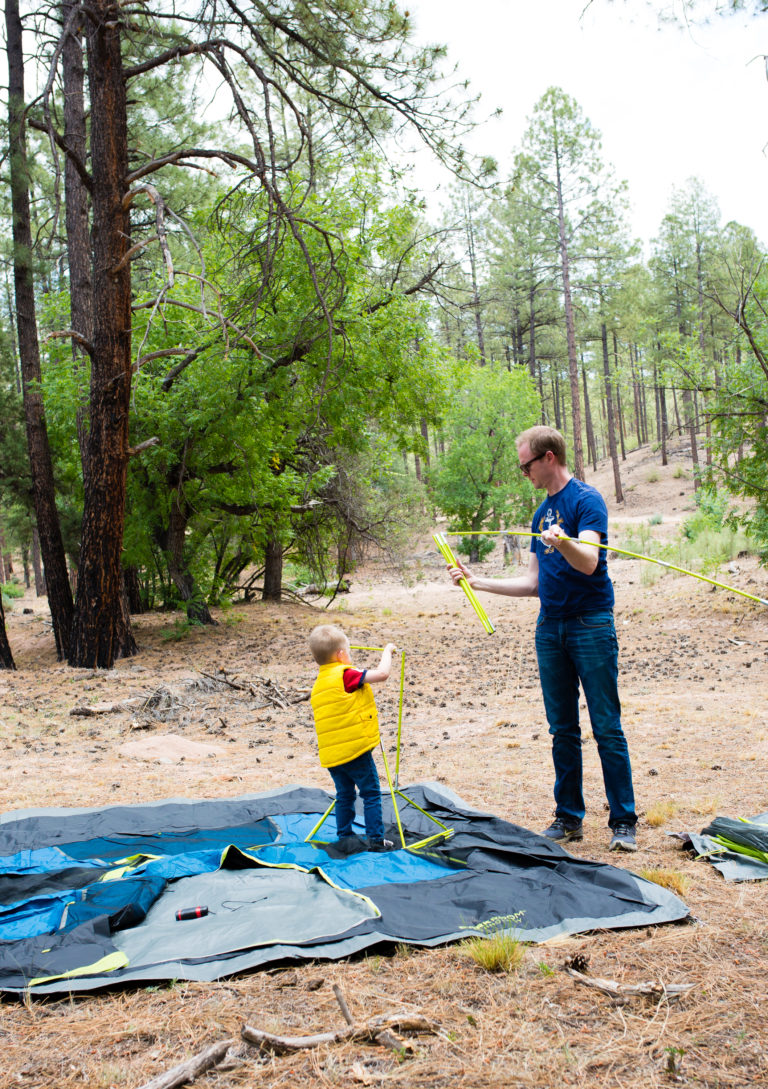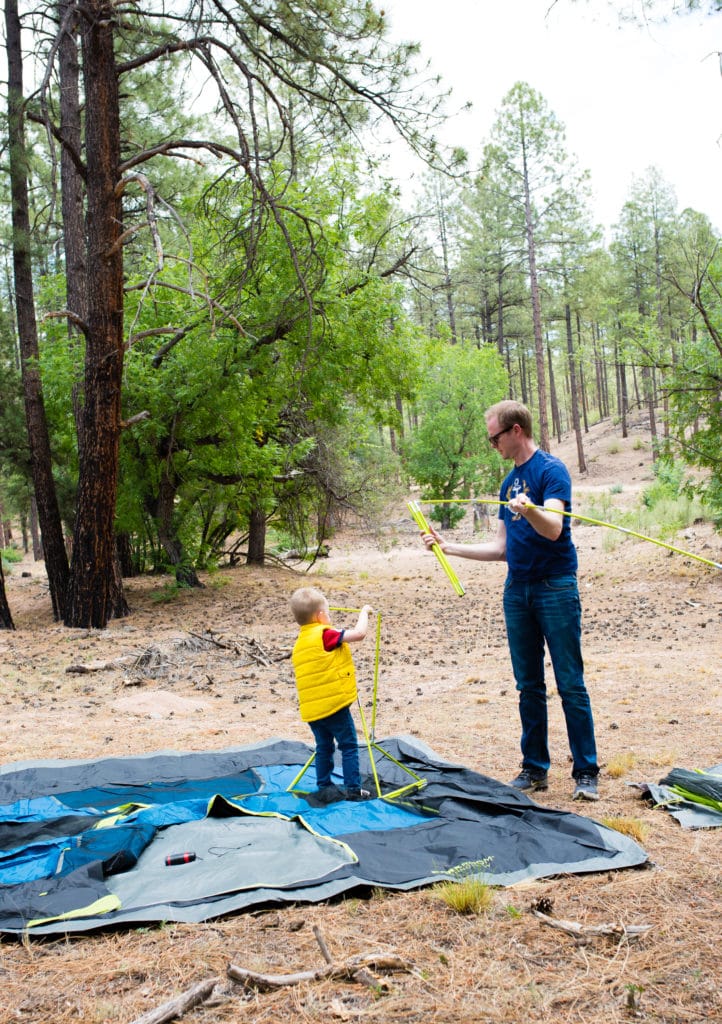 A few other favorite items we love to have to make a camping trip easy is the right setup for eating. Finding a campsite with a picnic table is always a great first choice. But great camping chairs and a cooler you can double up as a table are a fantastic choice!
The Camping Trip Experience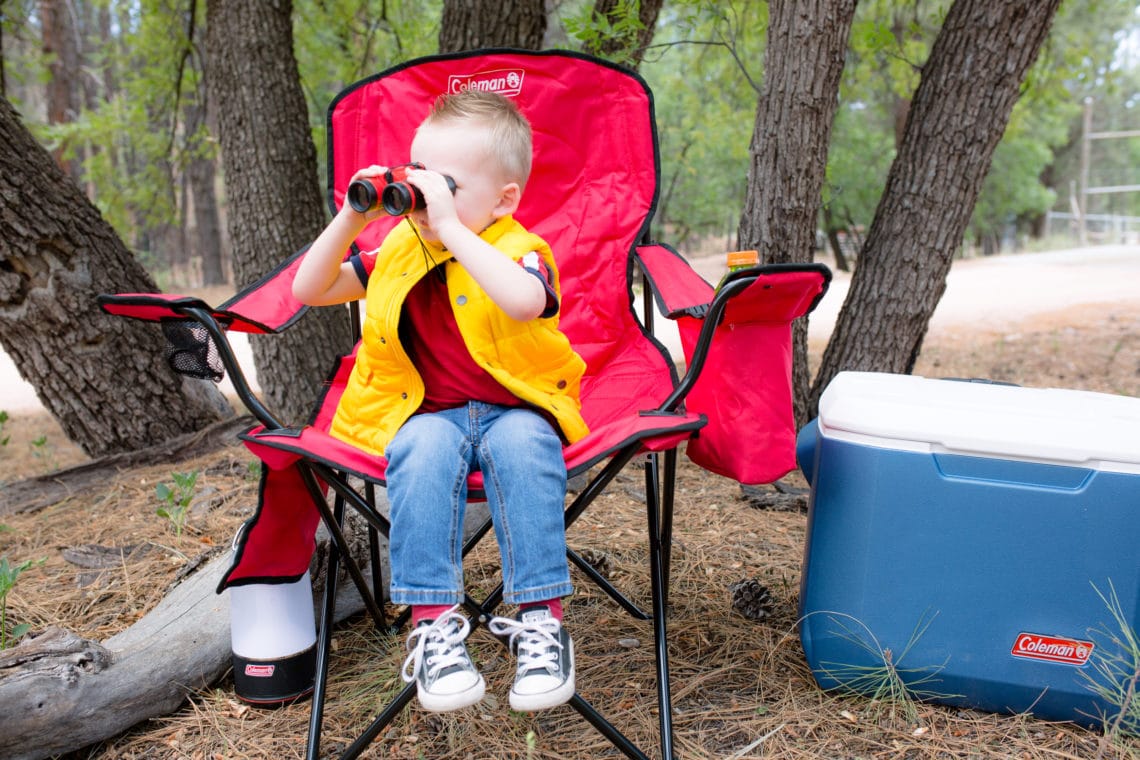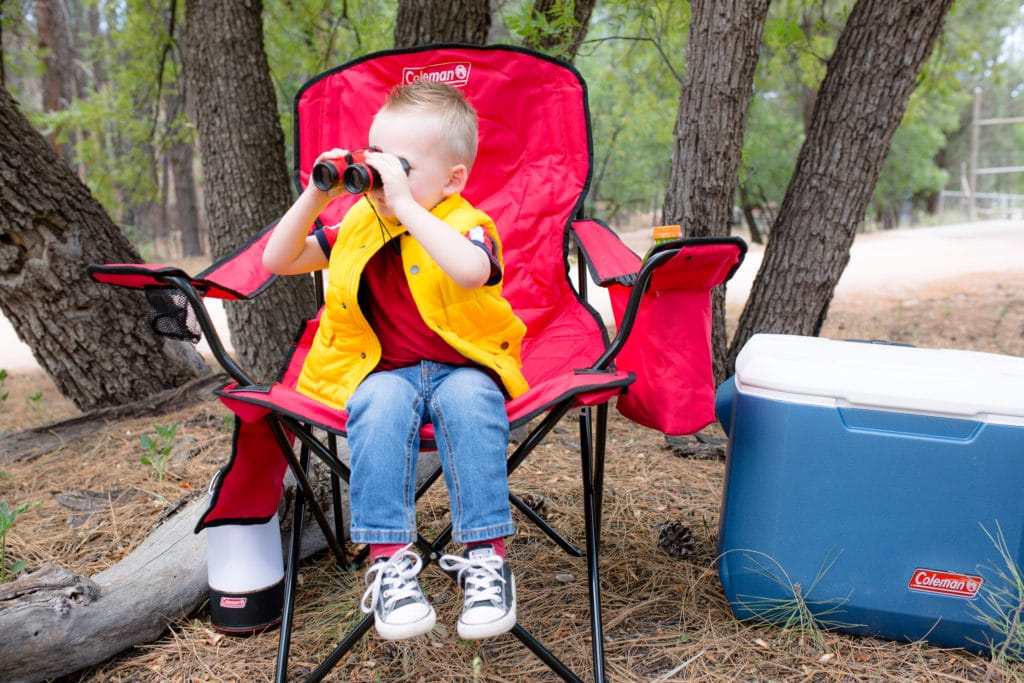 A great Coleman camping chair is a key piece not only for meal time but it's what you'll use when you sit around the campfire and make s'mores. It's where you'll relax and take in nature. It's where ghost stories happen. A great camping chair is also where you'll sit and look at the stars when night falls, and where you'll wake up and watch the sunrise.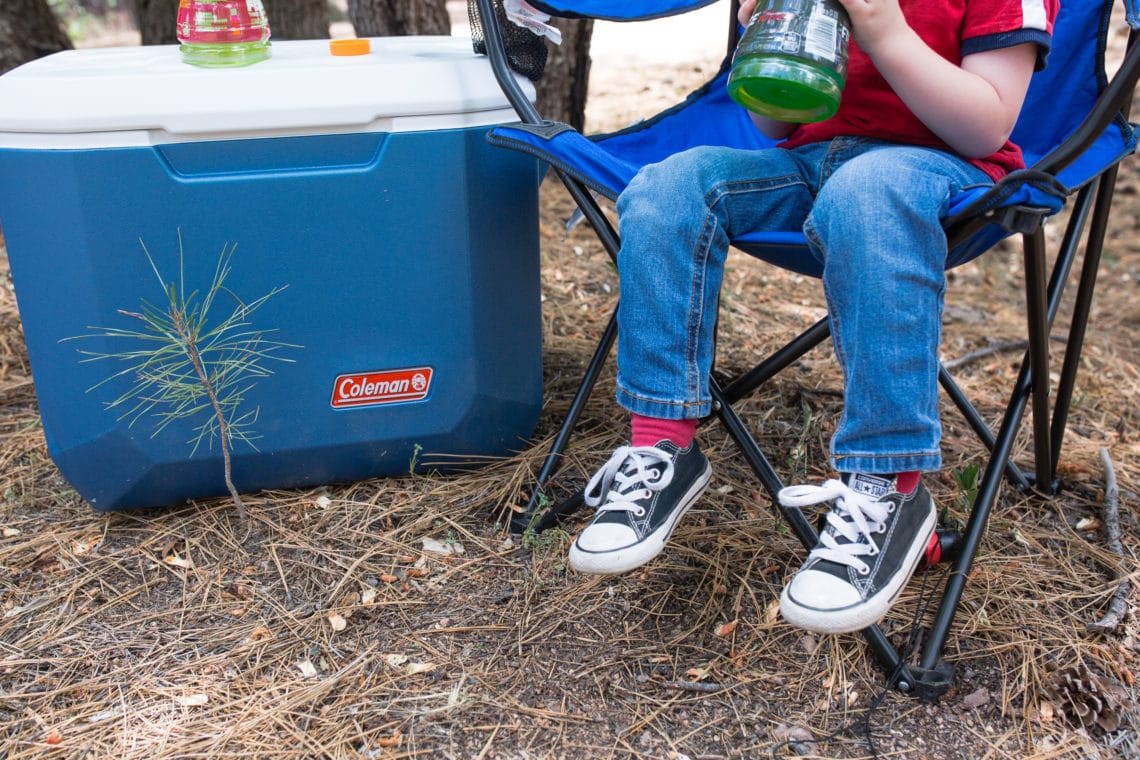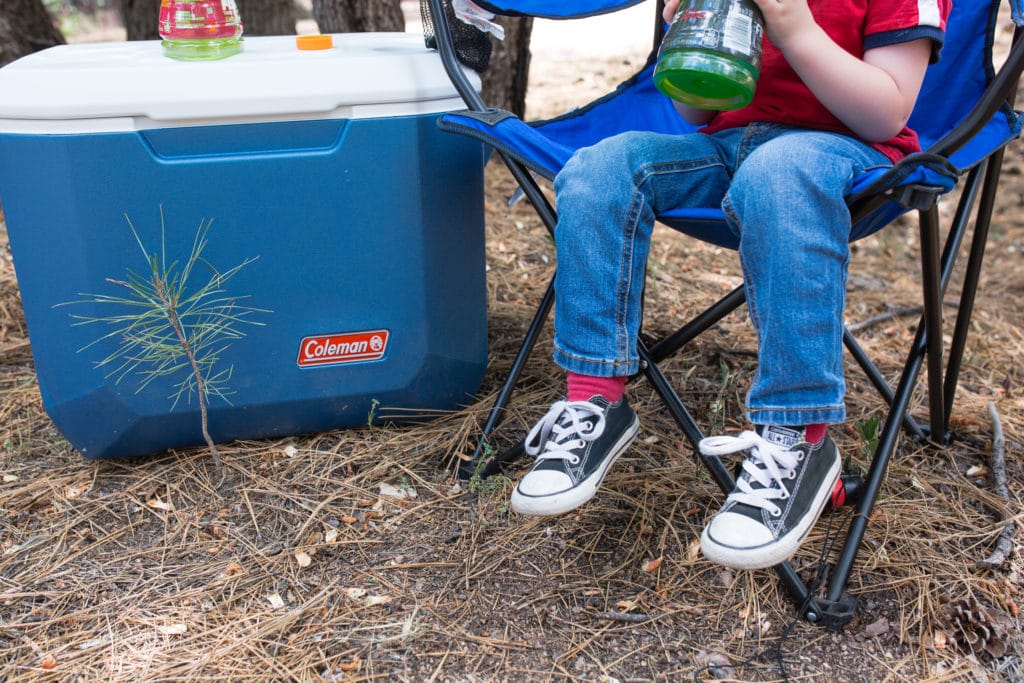 We're also huge fans of a getting a cooler you'll love. Food is such an integral part of making a camping trip a memorable experience. I love this Coleman cooler because it keeps your food cold for days- whoa! We're usually just weekend camping people. It has done an excellent job keeping food cold! It's got the perfect amount of space to easily pack every meal. And it doubles fantastically as an extra seat!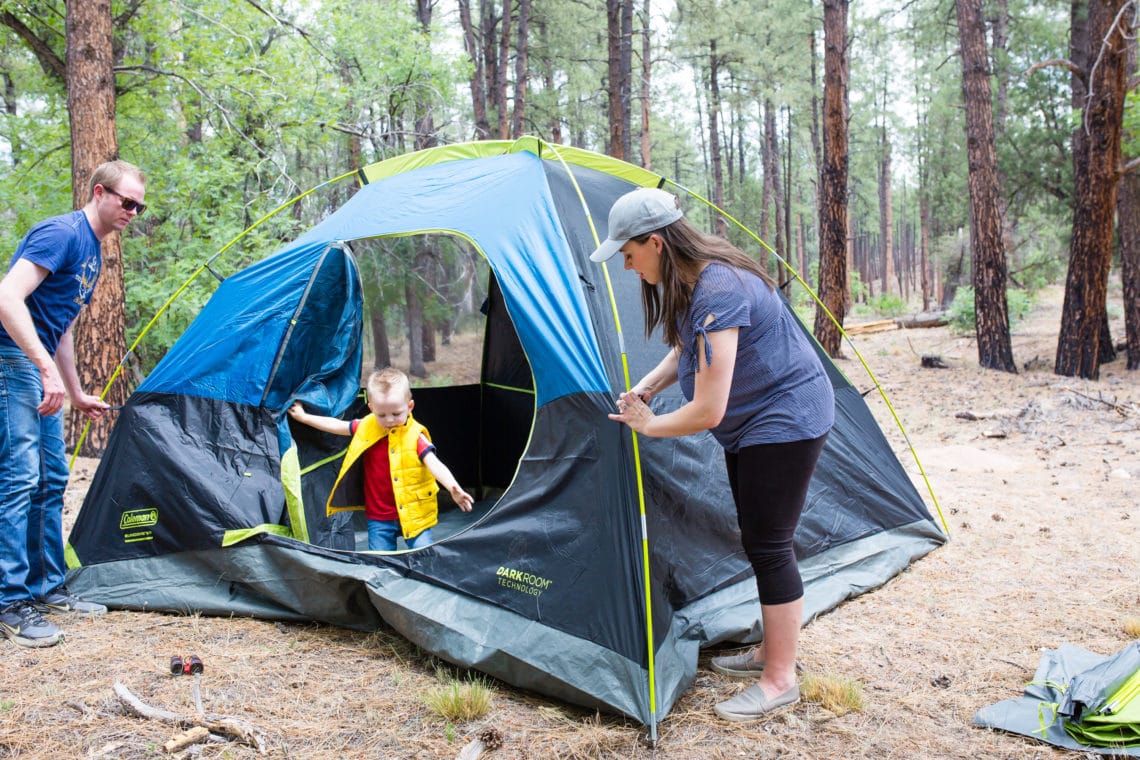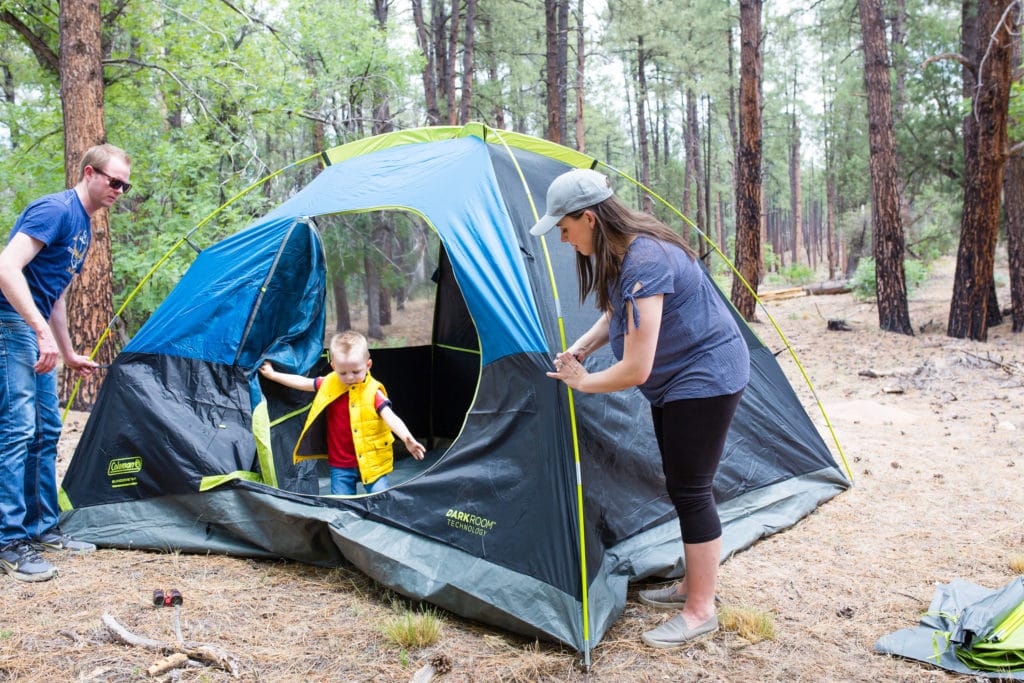 Camping Trip Checklist
A few sleeping bags are a must. Also, some cots are always nice to make it easy and more comfortable to camp as well. On top of that, a lighting source for nighttime is about all it takes to get you set and ready for a family camping trip made easy. Be sure to check out Coleman.com for lots of great options to get the gear your family needs and making family camping trips so easy!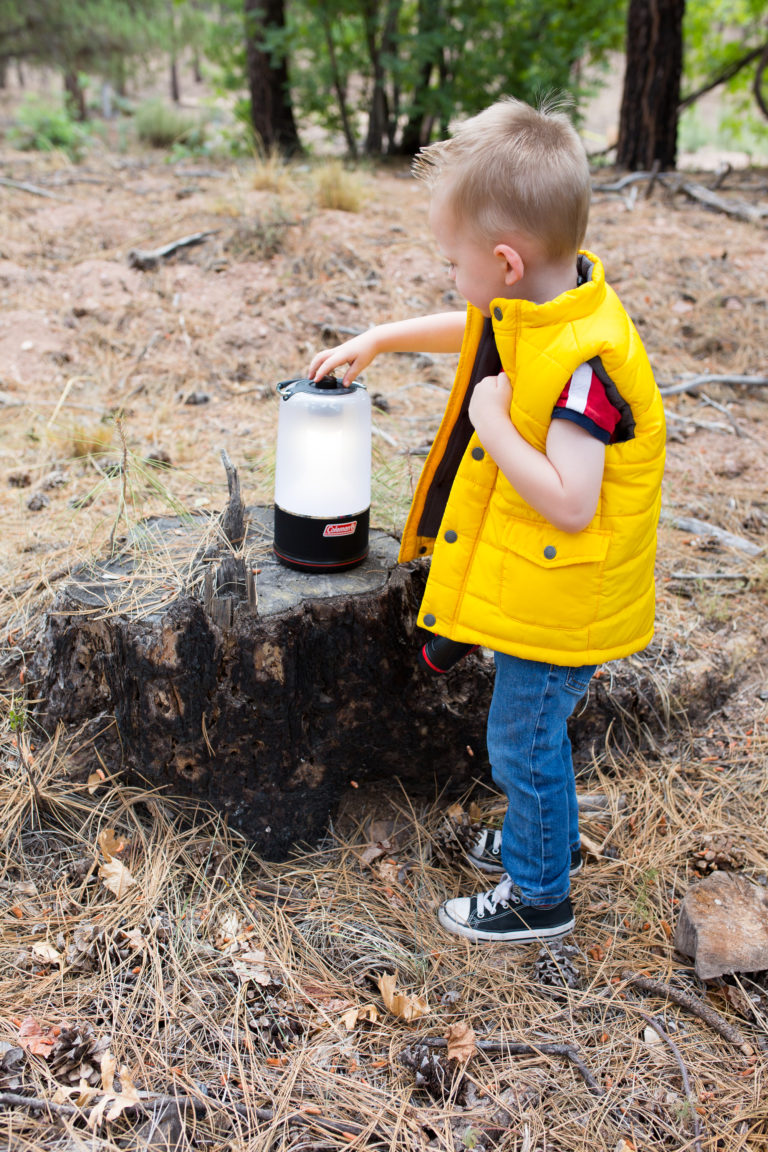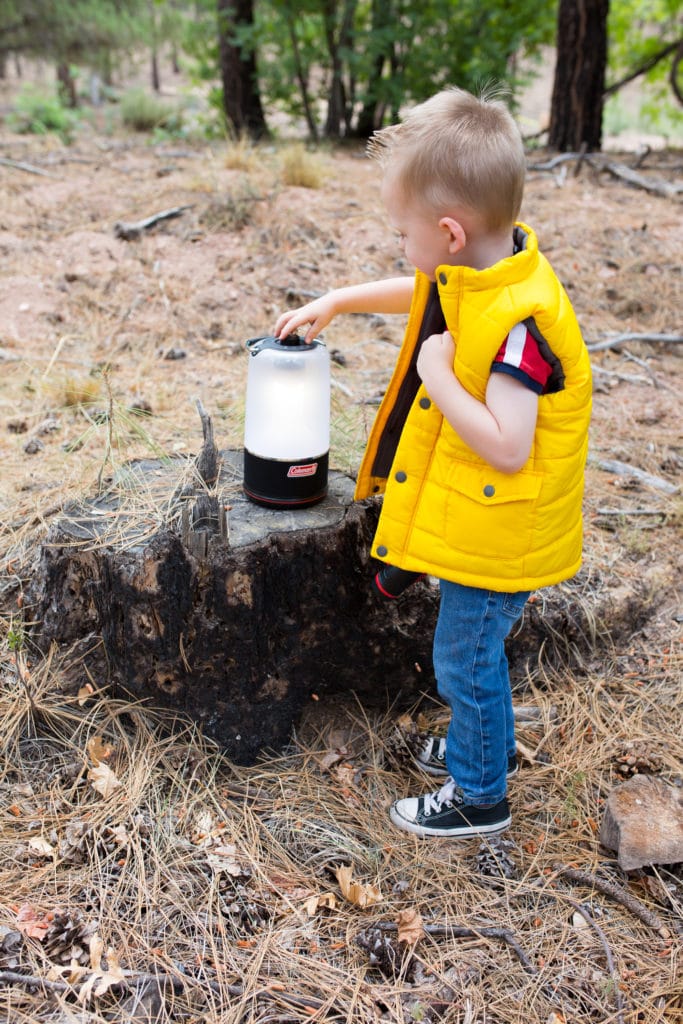 This Coleman lantern has been amazing! Aside from being a great lighting source, it has some modern perks that make it so fun! You can connect it to your phone and stream music through Bluetooth. There's music capability for a family dance party at any given time! You can also turn on white noise in your tent if you need it to help your kids sleep better.
The 360 light source is excellent, and it's easy to charge and reuse. It's one we'll be using for backyard activities in addition to making nights a lot easier camping!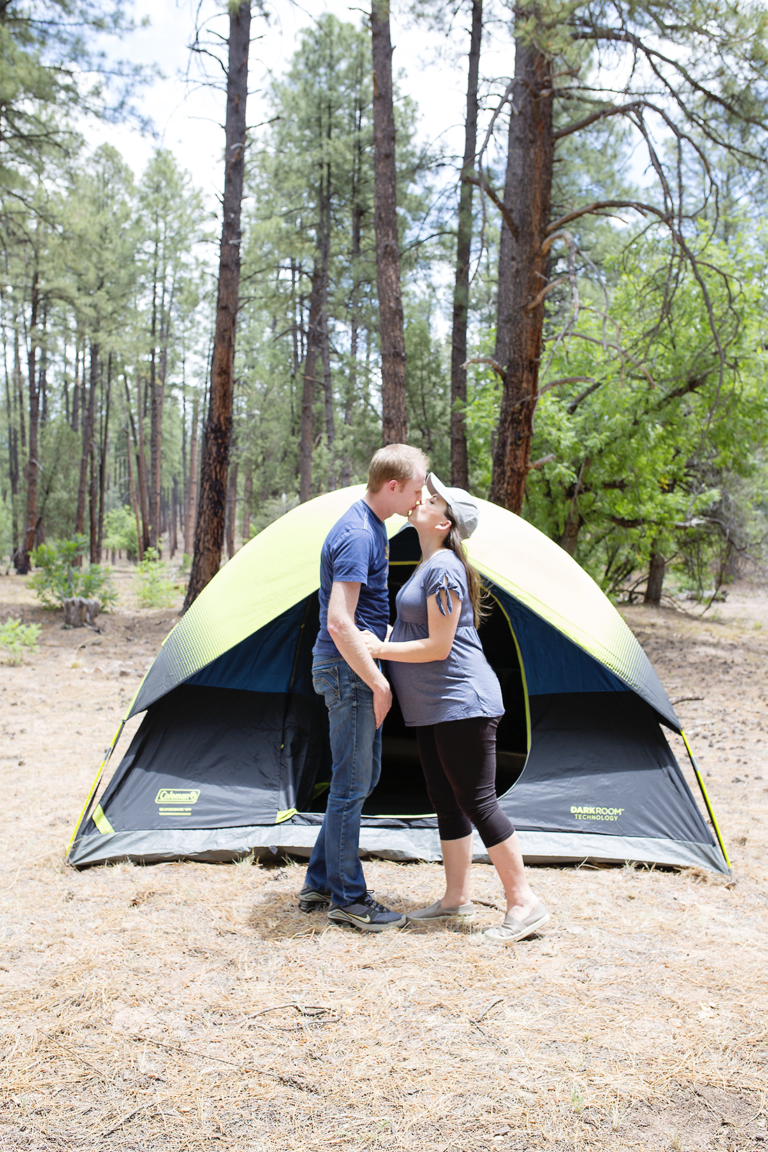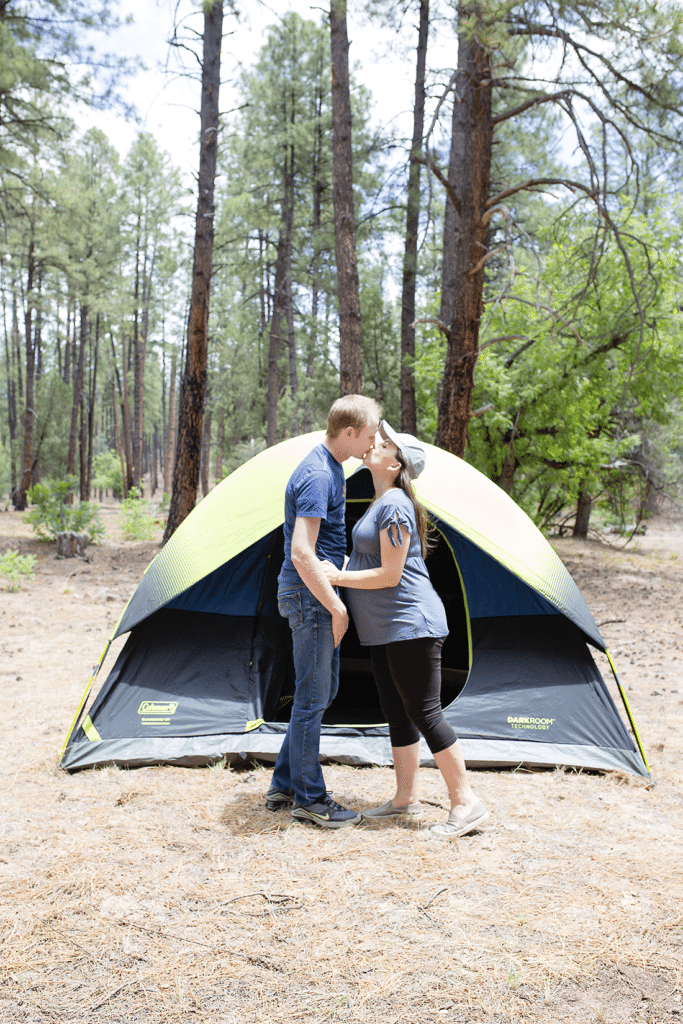 A few other items like food, s'mores fixings, bug spray, some of our favorite drinks, and toiletries later, and we're set for a family camping trip made easy!
And at the end of the day, good food plus a few easy good Coleman products later, we have family bonding time we'll always remember!
Like this easy family camping trip idea? You may like these posts too:
Back to School Activities: Family Date Ideas to Celebrate the New School Year
Disneyland at Halloween Time- 8 Reasons Why It's The Best Time to Go
Simple Date Ideas with Lots of Last Minute Date Ideas!
Get 365 Date Ideas!
We want to help you have the best date nights ever! Grab this FREE printable with 365 date ideas, a date for every day of the year so you never run out of ideas!