Family Date Night: #SpreadCheer Neighbor Treat Baking
I recently heard about the Betty Crocker #SpreadCheer campaign that's going viral and thought it would be the perfect family date to kick off the holiday season!
Here's the premise: if you've heard of being "Boo-ed" at Halloween, it's the same idea for Christmas! One family starts out the chain by making a plate of treats for another family with a Spread Cheer printout or card. That family then returns the favor by sending a plate of treats they have baked to a new family or two in their neighborhood. By the end of the holiday season hopefully the entire neighborhood has been blessed with a little holiday cheer in treat form!
Because we're limited on time with a newborn, we picked up a few Betty Crocker cookie mixes so we could make a cute plate full of variety.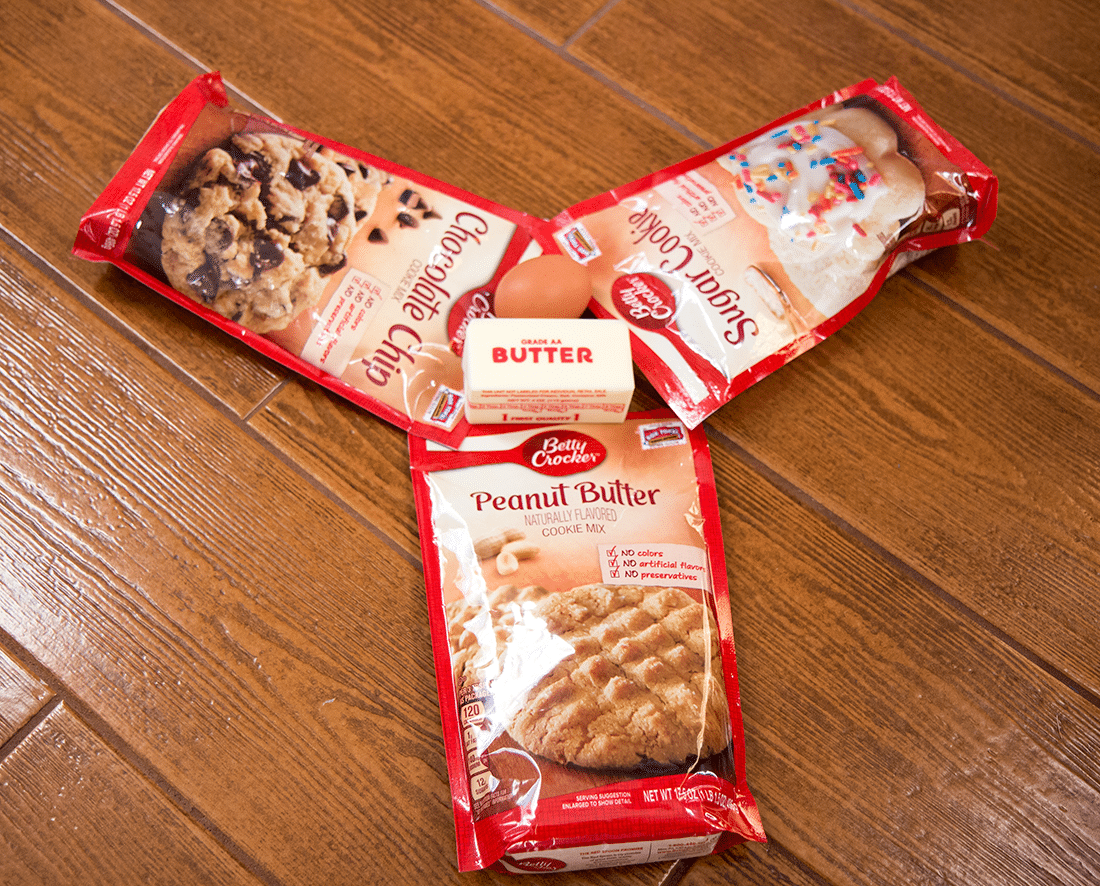 I love that there's only about 2 ingredients to add, and you have some delicious cookies ready in no time! Soften butter, an egg, a mix, and a mixer and you're all set (cute baking buddy optional).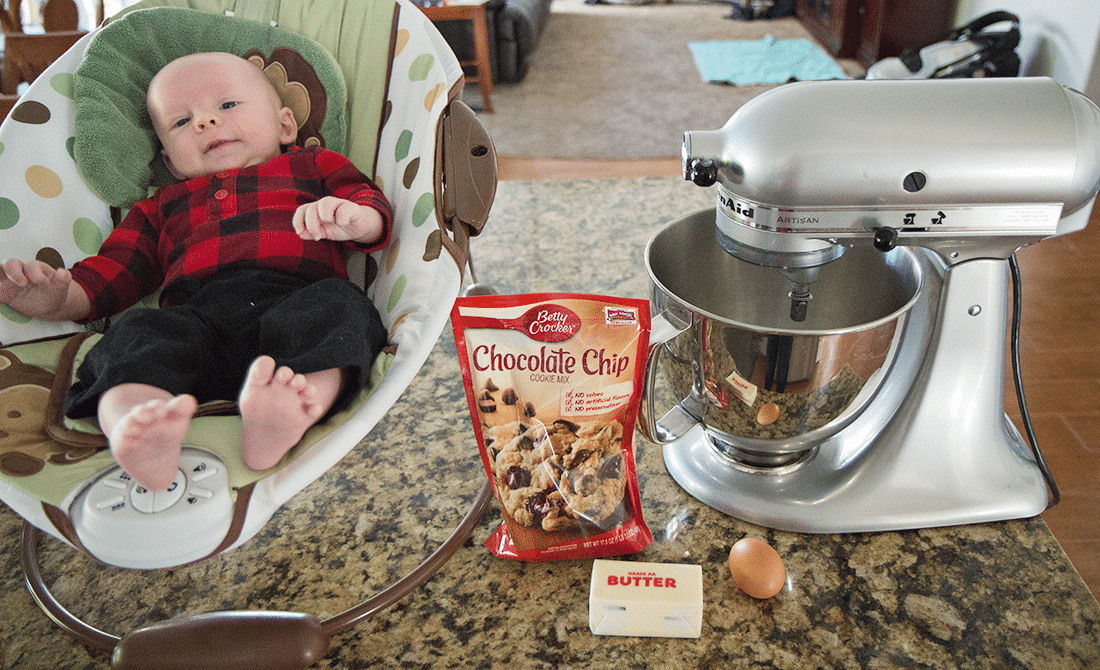 We made sure to introduce our little man to one of our favorite pastimes- the holiday baking date.
And we got to enjoy his eyes get huge in awe of the mixer. Seeing things through the eyes of a baby has already made me enjoy life a lot more! I forgot how cool electric mixers are, and sometimes his awe of things remind me how cool the world really is.
We baked up several kinds of cookies together as a family. 
When we were done we assembled a large platter to start this off in our neighborhood.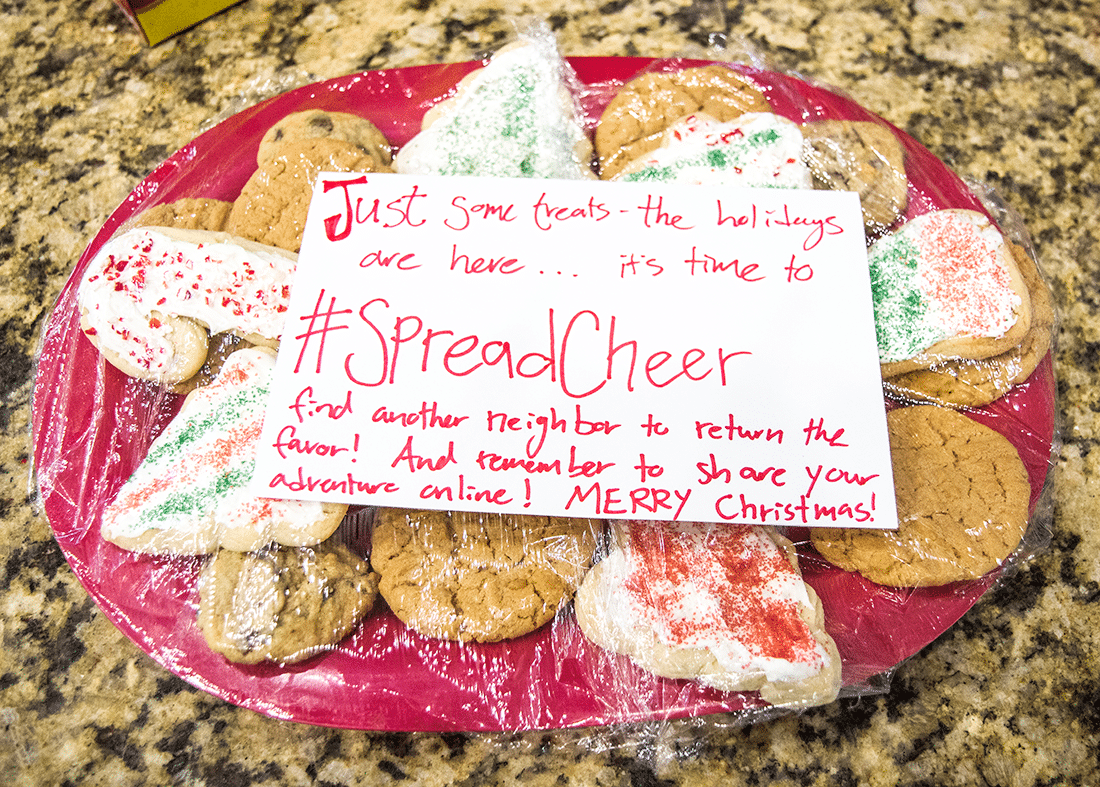 Even with a printer not functioning super awesome to use
the cute printables
, we made a little a little poem and went with it.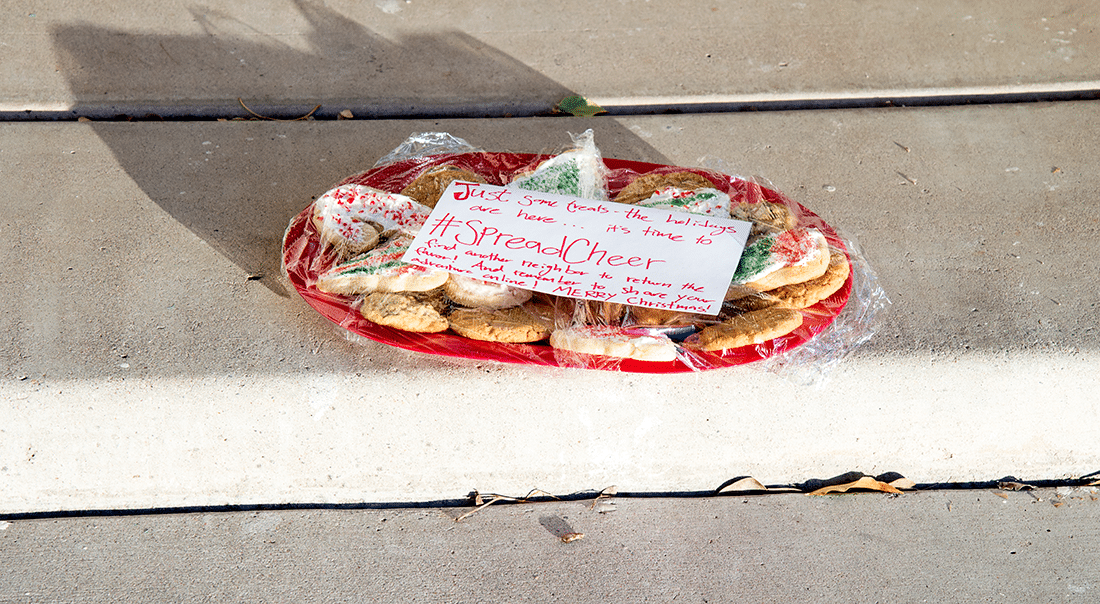 We won't mention which family member has spit up functioning like a geyser these days, so we'll just pretend we're not all wearing new shirts and say we had a lovely time delivering cookies and teaching our baby to #SpreadCheer and give and serve during the holiday season!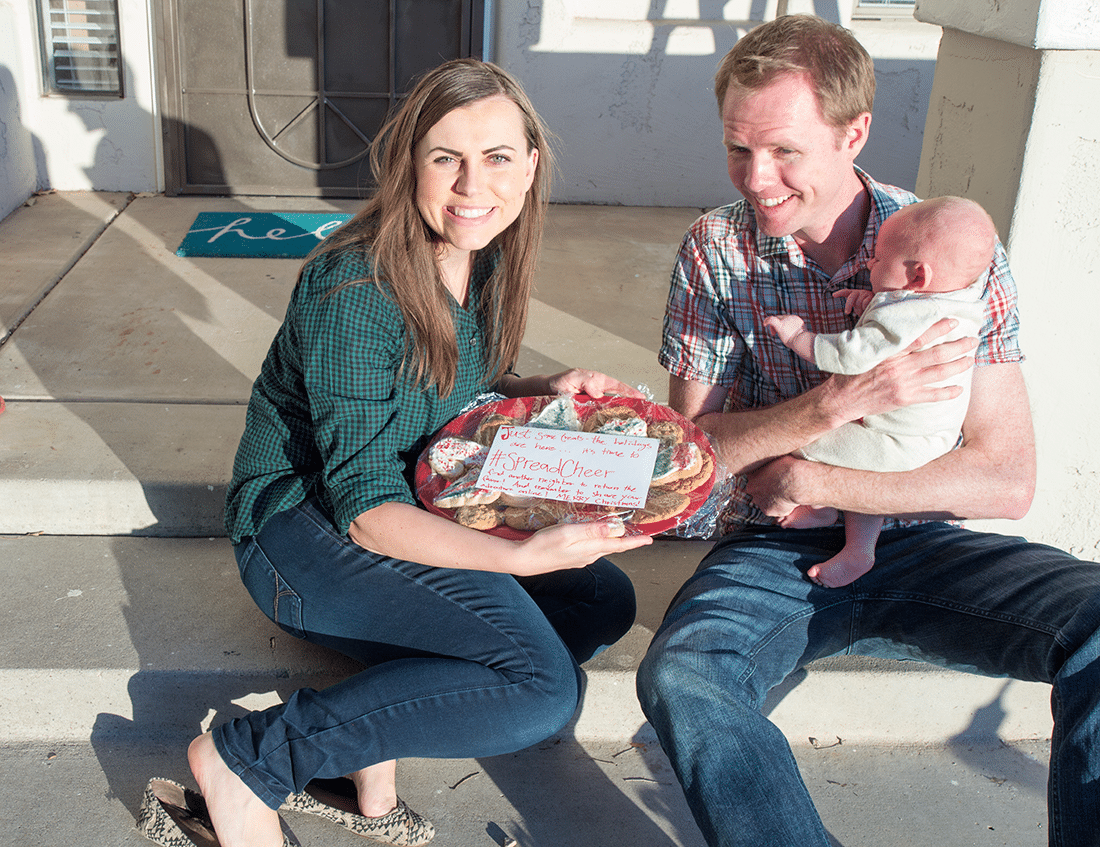 To get your own neighborhood in on the action we're offering a $20 PayPal giveaway for you purchase your own cookie mixes and #SpreadCheer this holiday season! (Open to anyone with a PayPal account). 
a Rafflecopter giveaway//widget-prime.rafflecopter.com/launch.js
Best of luck, and don't forget to tag your images online so we can spread the joy in person and through the Internet!

Get 365 Date Ideas!
We want to help you have the best date nights ever! Grab this FREE printable with 365 date ideas, a date for every day of the year so you never run out of ideas!