Family Date: Shake Shack Phoenix
Date Info:
Shake Shack Lunch Date
Price: $25-$35 for 2-3, depending what you order.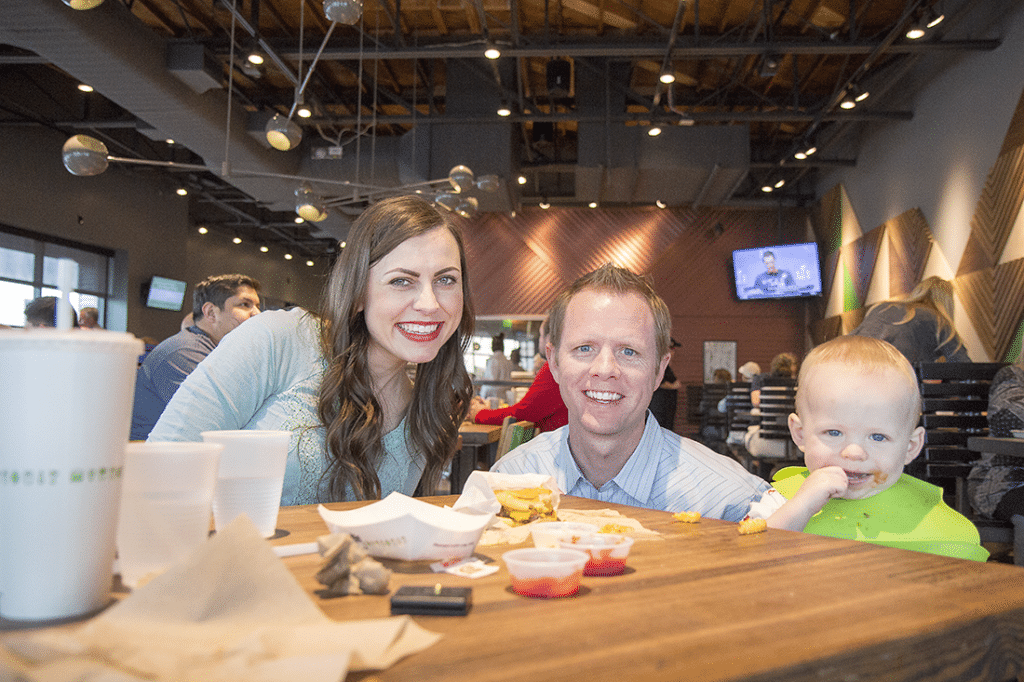 One of our best tricks for fitting in dates on those weeks that you're jam-packed busy and date night just isn't a reality is to meet up for a lunch date during the week. Lately, Jacob has had some last-minute work trips, he's about to run a bunch of races including a half marathon, and I've had a few conferences and travels that have pulled me away too. We love to talk about our week every Sunday, and if things are just looking swamped we try to figure out a day we can make schedules work and hit up a really cool location for lunch.
We first went to Shake Shack in New York on our way home from Italy, and we definitely understood the hype pretty quickly for these delicious and overpriced burgers. I was pregnant at the time, so clearly Mack inherited a taste for it early on and was pretty excited waiting in anticipation for his food.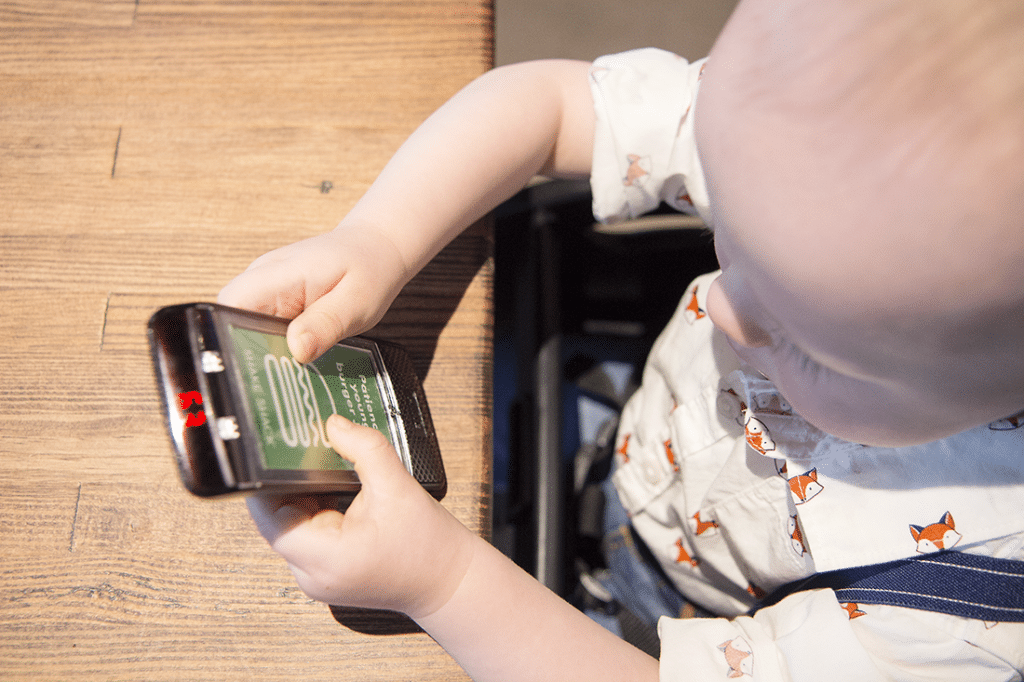 I love making these events family dates, even more so when Jacob is in a busy season at work. He almost always leaves before Mack wakes up, and he usually gets home late in busy seasons just in time for a late dinner, a few stories, and bedtime routine. It's so fun on those weeks to find an hour he can carve out and let him spend some time when the baby is wide awake, happy, and at his best. It's just good for the whole family!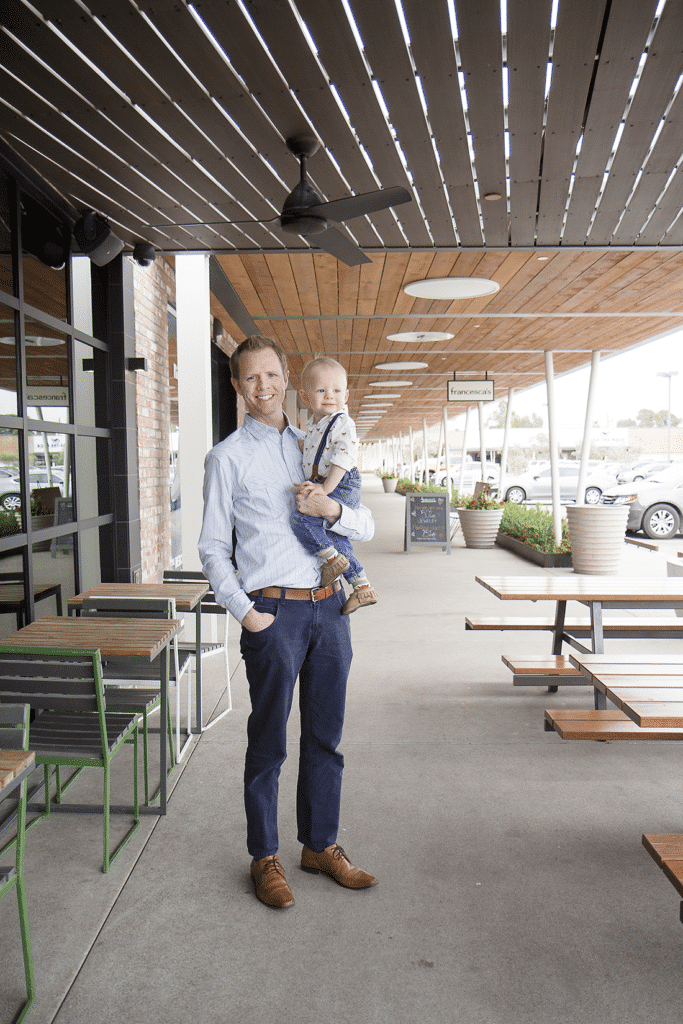 And speaking of good, we've yet to find something we haven't really liked on the Shake Shack menu! All the burgers are so flavorful, the fries are great, and their herbed mayo puts any fry sauce I've ever had to shame. Of course, the shakes are tops and the main reason to go. We skip it at lunch time, but we usually try the seasonal shake at dinner and we've never been let down!
Particularly this toddler is enjoying holding his food like an adult and acting like he's big stuff these days. I guess that inch of hair that finally came in is giving him all sorts of confidence.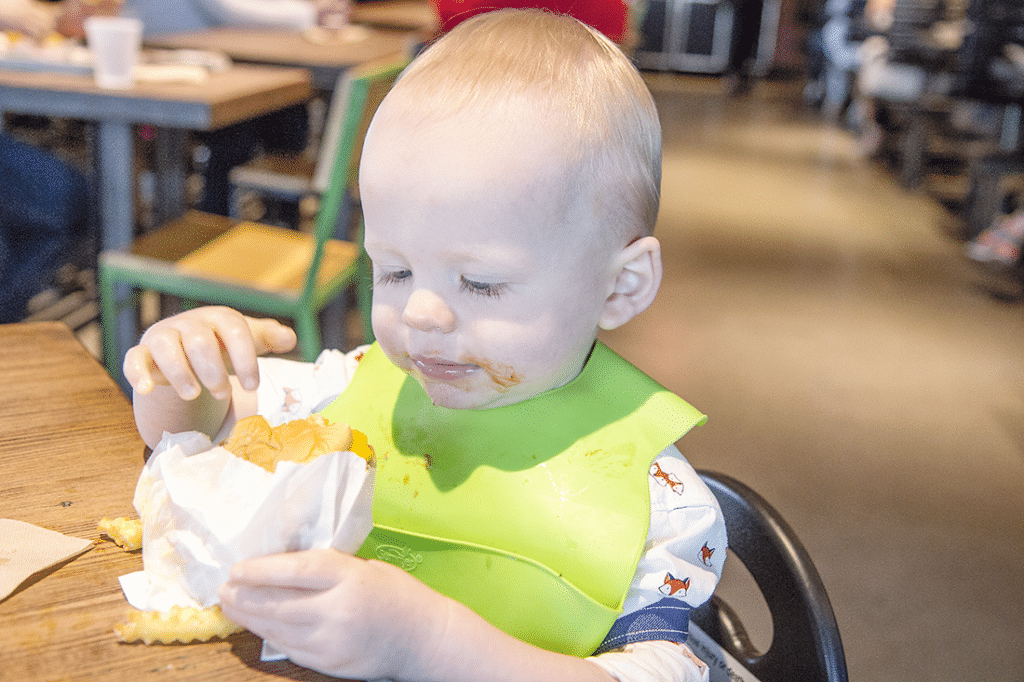 There's several that have popped up in in Arizona, so if you're local, good news, you have one less place you have to visit while in New York. If you aren't, here's another reason to escape the winter abyss elsewhere and come visit us!
Get 365 Date Ideas!
We want to help you have the best date nights ever! Grab this FREE printable with 365 date ideas, a date for every day of the year so you never run out of ideas!