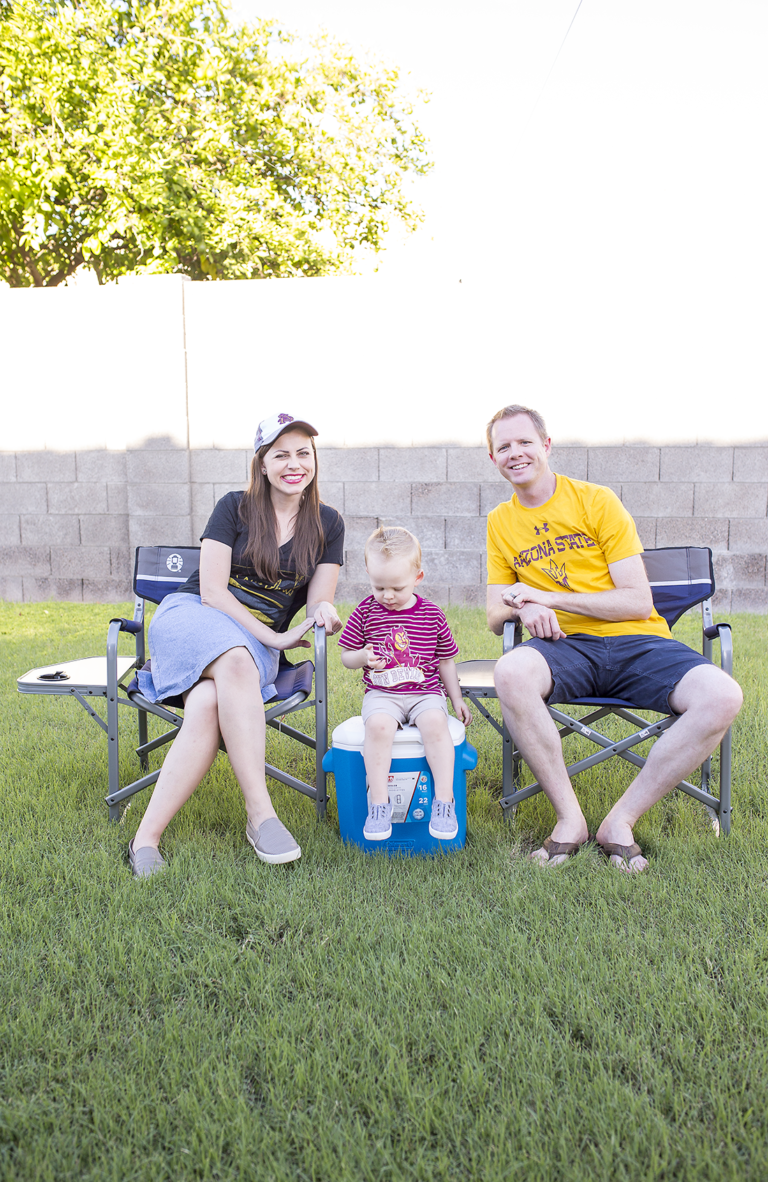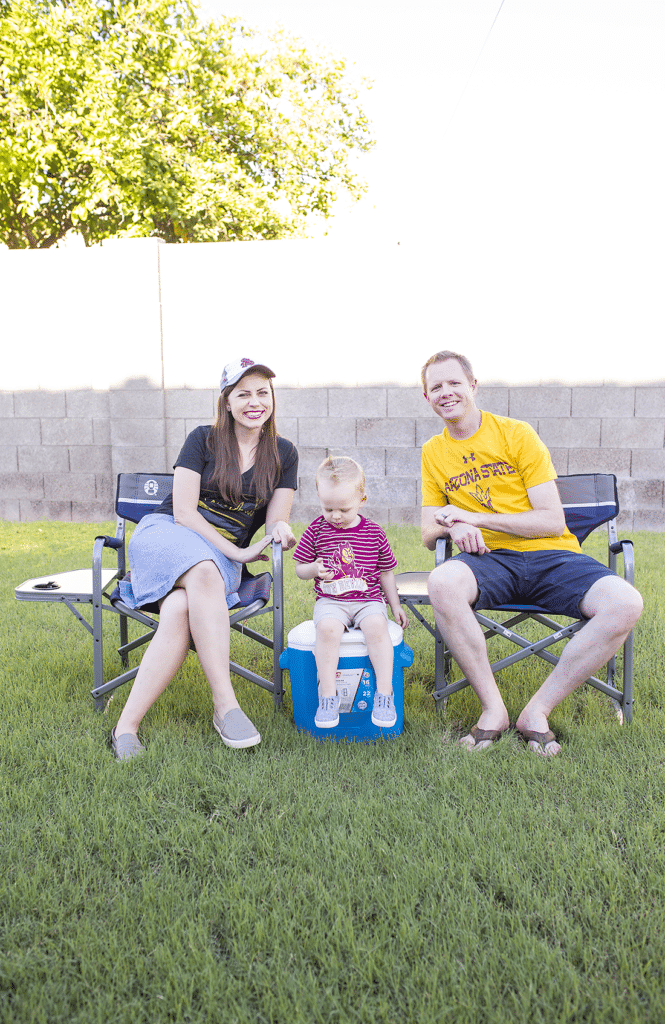 This post is sponsored by Coleman, but all opinions and love of tailgating are our own!
I've had so many friends post a social picture with their infant/toddler in their university alumni apparel with the caption "Gotta raise them right" that it's become a funny cliché. Maybe it's just the phase of life I'm in, we all still love our alma maters for undergraduate and graduate degrees, and we all seem to be having babies these days.
I must admit that although I loved my
education, I'm more of a "go wherever your dreams take you!" kind of parent. However, I do think part of opening kids eyes to career possibilities is attending events at local universities and community colleges, and letting your children be exposed to what is out there. One of the best ways my parents did this was bought season tickets to our local university's football games, and my dad took turns rotating who got to go with him. Sometimes it was date night for my parents, but I could count on at least two times I'd get to dress up in blue and sing "Rah Rah Rah Rah Rah…goooooo COUGARS!" and it was always exciting! When we didn't get to attend the big game, we had our own family viewing party and our own family tailgating for big games. It was so still just as fun to pretend we were at the game or going to the game, and it's kind of awesome to get to be together as a whole family.
I can't wait until we have children old enough to remember college sports, and I can't wait to take him/them to a few events and a few tailgating parties so he can always remember the fun side of college, the excitement of a touchdown, and that there were a lot of happy and excited people enjoying a common bond before a game.
For now, we're enjoying exposing him to tailgating and grabbing a few tailgating musts. There are so many amazing options Coleman makes as a one-stop shop for all tailgating needs, but it's not hard to feel prepared with just a few chairs and a rolling cooler (which is perfect toddler side and he hasn't stopped playing with it since the moment it arrived at our home).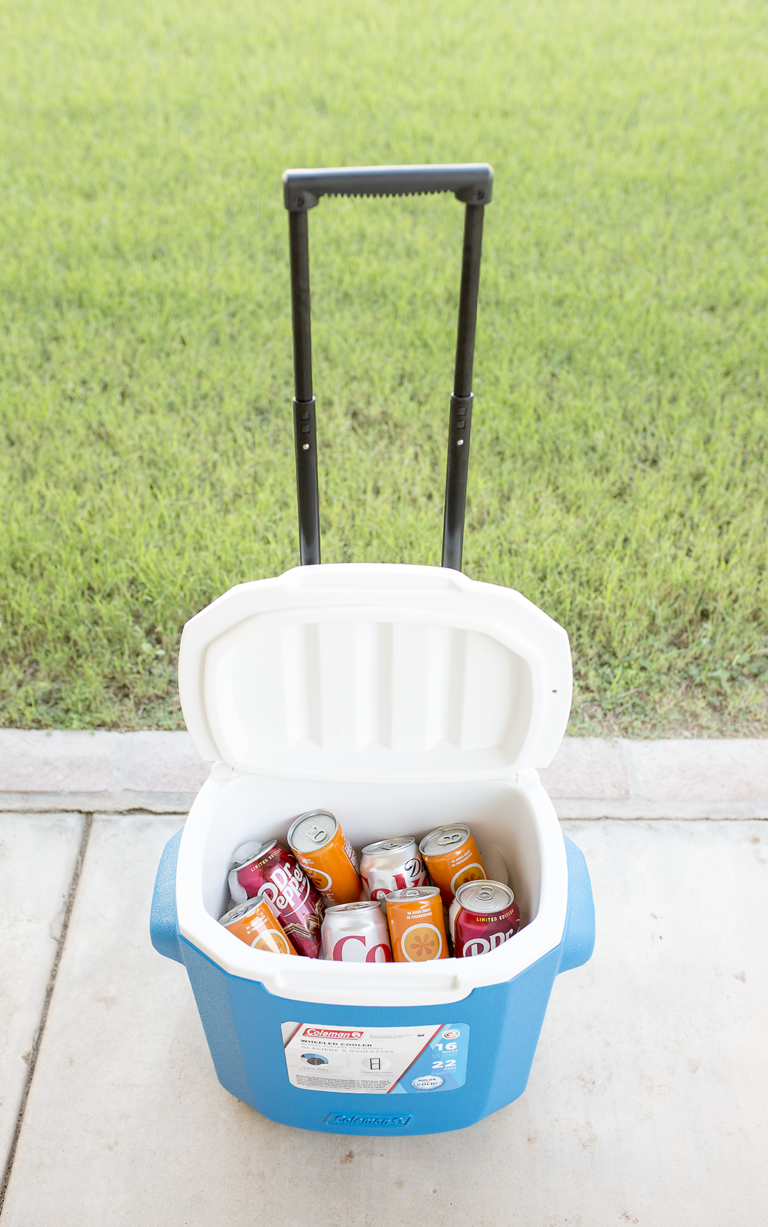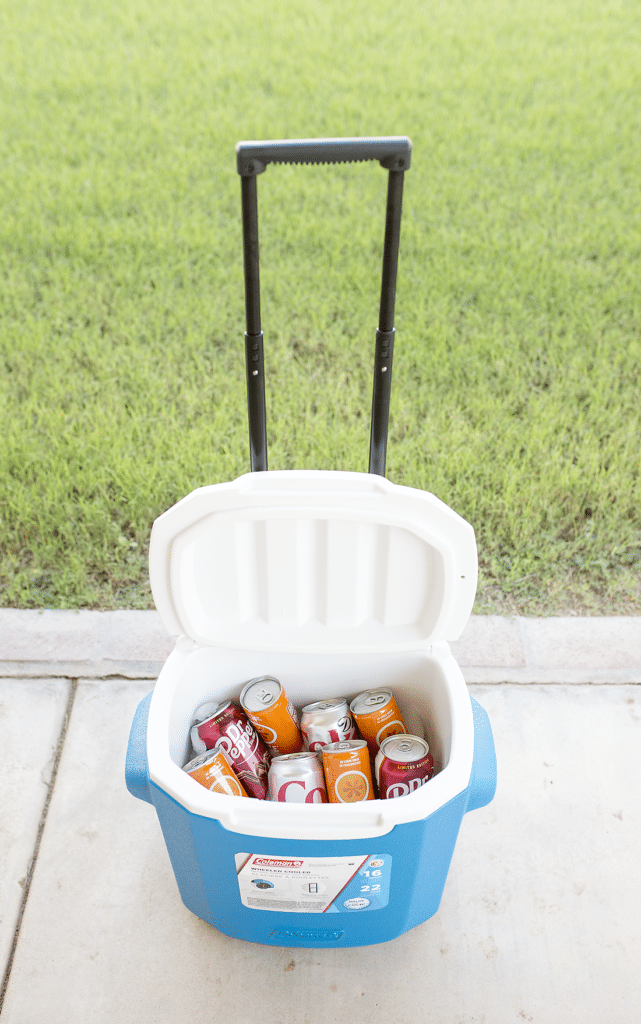 Thank you, Walmart for that exciting delivery and a toddler who fell in love at first sight! I love the two-day shipping, but you can also do in-store pickup, such an easy way to grab the perfect tailgating equipment!
We grab a few of our favorite drinks and snacks, load up the cooler, and love to buy hamburgers at our favorite grill near campus if we're heading into the event, or maybe grill them at home for at-home tailgating parties.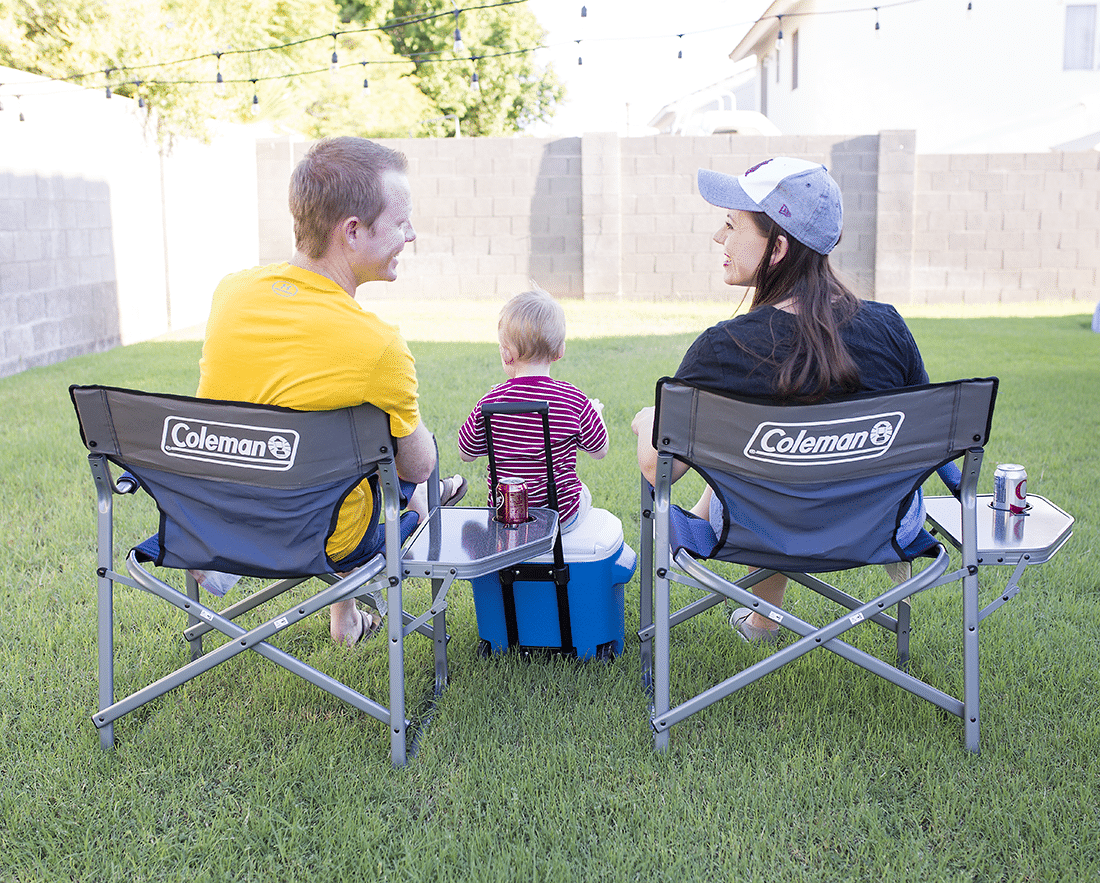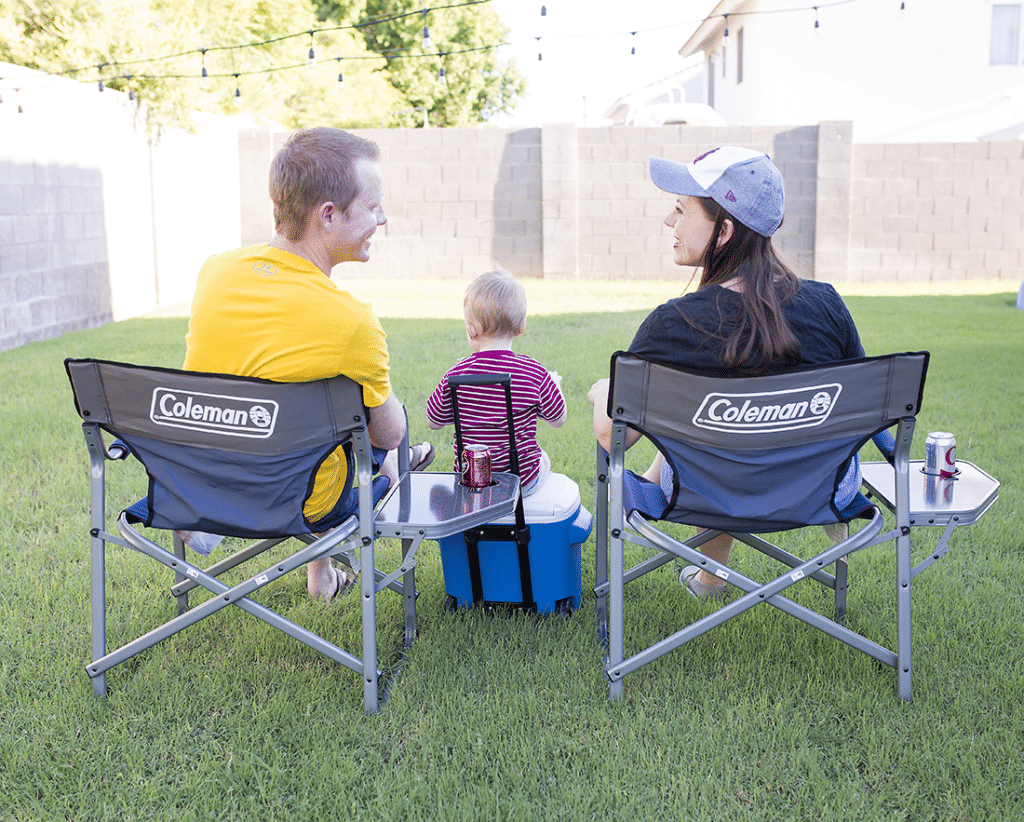 I don't think there's a wrong way to do it, but I love that the tailgate alone makes for a really fun date during football season, a really fun family date, and helps children fall in love with the idea of learning more about their local higher education options!
Get 365 Date Ideas!
We want to help you have the best date nights ever! Grab this FREE printable with 365 date ideas, a date for every day of the year so you never run out of ideas!