I love the end of year round-up posts. If you missed it, last week I shared our most popular posts in 2018. Those saw the most traffic and the most shares!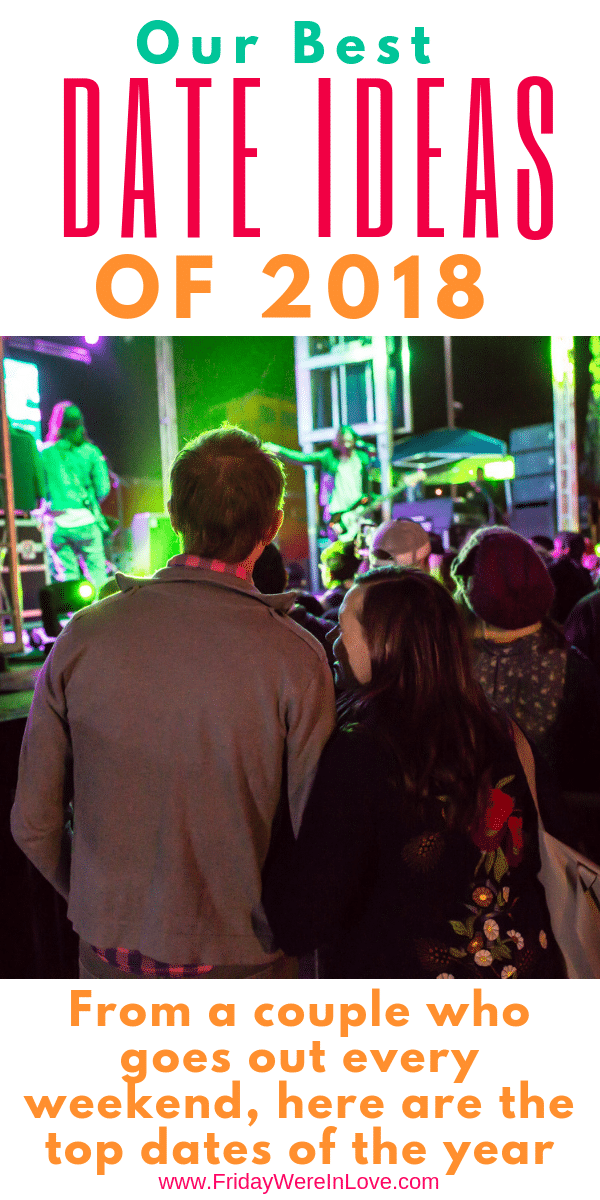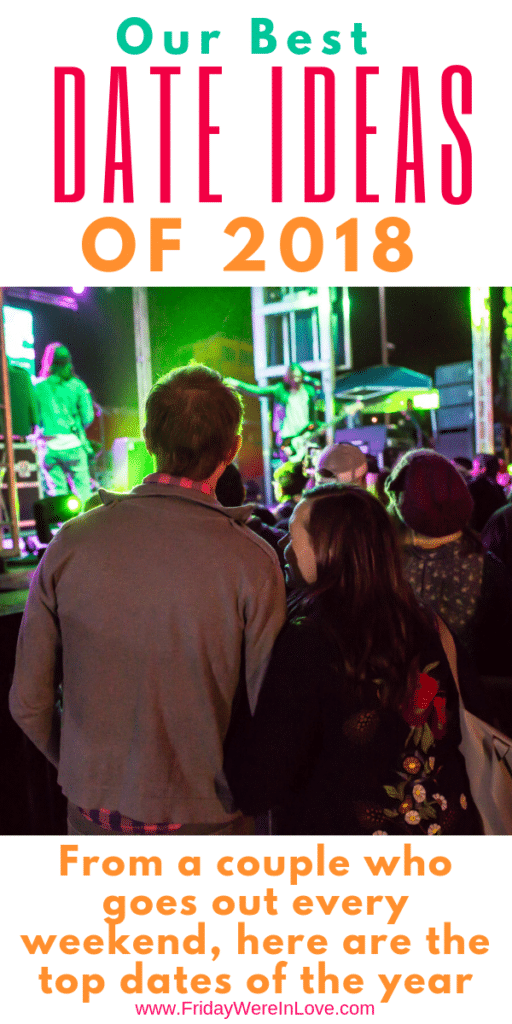 But in true nature of what we do and stand by, I wanted to share our favorite dates of 2018. I'll be honest, this was the toughest year for #whitingdates of our lives! I was so sick the entire pregnancy and it was hard to get out or stay awake for nine months. It's also a challenge to date with a newborn, even when it's the world's most pleasant newborn.
However, this list just makes me smile because we still did it! Even sick, tired, more home-bound, and on a budget saving for the baby, we still dated! If we can survive this, I'm confident we'll continue to date each other our whole lives.
We've overcome a lot of obstacles, but I'm excited to look through the archives and find that we still have plenty of dates to share and some clear favorites of 2018.
Here Are Our favorite Dates Each Month of 2018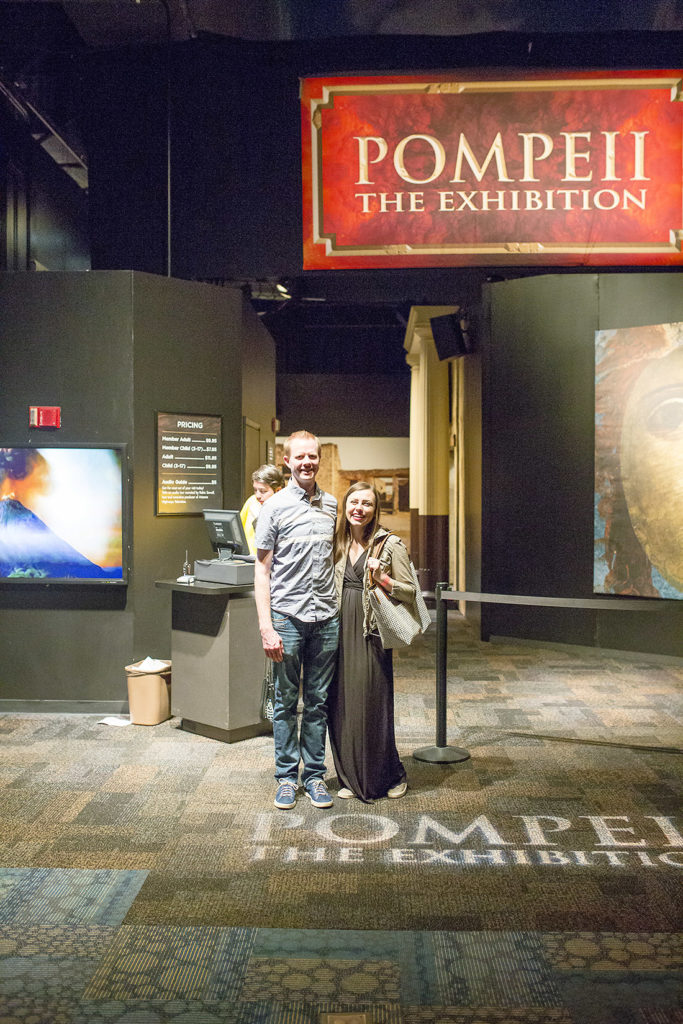 January: Pompeii Exhibit at the Arizona Science Center
This was one of the most historical, and interesting dates we've ever done that didn't require a plane ride to another country! It was such an intellectual date. Plus, I'll always remember this as the night before we told the world I was pregnant. We talked a lot about the announcement, made sure we'd shared with everyone in person that we needed to, and it was a joyous time after a risky first trimester.
February: Hamilton Musical Date Night
These tickets were part of the almost-year-of-dates Jacob gifted me. I literally cried when I opened them Christmas morning. We were lucky enough to see Hamilton in Chicago its opening month. But I'd see Hamilton every month and be thrilled! I felt so lucky to see it again, and you can check out which cast I thought was better in our Hamilton Musical date night post.
March: Ice Dancing Date Night
March is our anniversary month, and we also took our babymoon cruise in March. We saw so many amazing things and really loved having a week just the two of us. But we couldn't get over how entertaining ice dancing is in person! We made a date of a show on the cruise ship, and said if we ever get to go see this at the Olympics, we're all in!
Date Ideas 2018
April: Improv Comedy Show 
April was a really tough month with the pregnancy, and I was having a hard time walking with sciatic pain. I was so grateful for an improv comedy show that could make me laugh through the pain.
Also, I love sharing the behind-the-scenes memories I don't always blog. Jacob works in clean energy engineering and consulting, and it's a big thing to drive hybrid and electric cars. He's been looking for a used one with the right features and the right price point for about a year. We really don't believe in car payments (this is the first time we haven't driven used beat up junkers in our lives), so all his criteria had to be met to make it work. At the end of March luck smiled on him and he bought an electric car.
They are a whole different way of driving (our even partially drives itself) and after the improv comedy show Jacob took me out for a driving lesson. I was half freaked out at a car that could do so many things. Truly the technology and engineering are amazing. And every time I go to that area of town I smile thinking of the driving lesson and moment to enjoy a car Jacob loves like a fifth member of the family.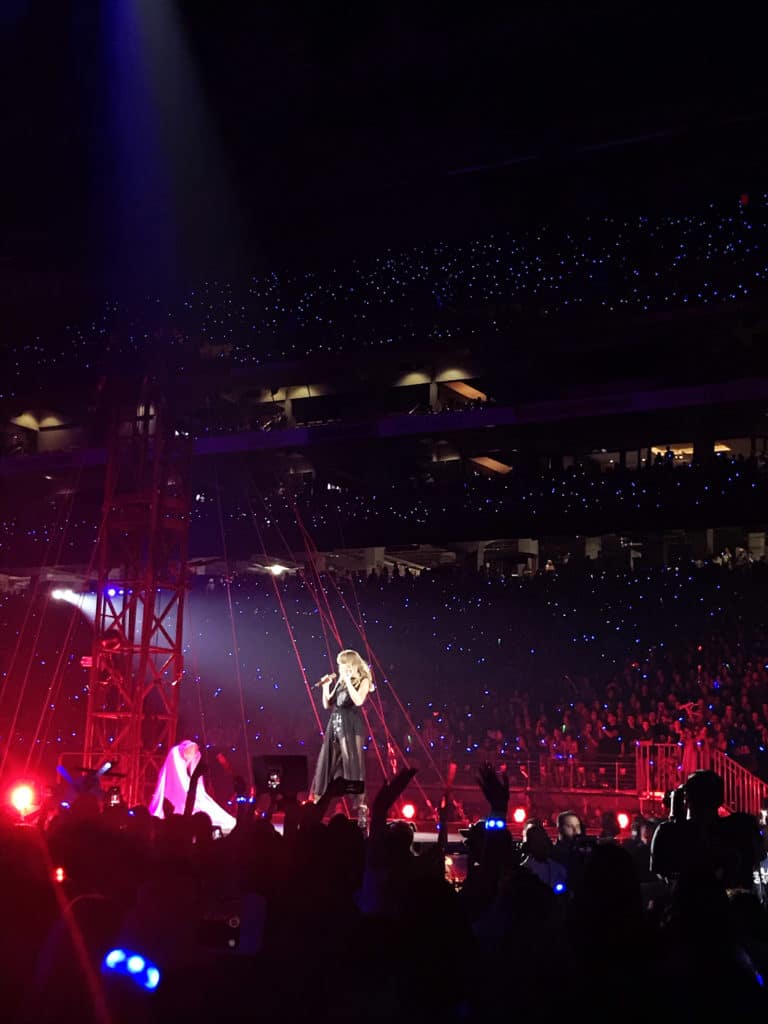 May: Taylor Swift Reputation Tour
This was my other Christmas present that made me cry! Jacob bought these tickets before we found out about the baby and realized I'd be pretty pregnant when this concert hit. But seeing the entertainer of the year in her first concert of the tour was just too good to pass up!
We both like Taylor, but I think this night made us official Swifties! It was so fun, it was SO entertaining, and it was a date night I'll always remember singing and dancing along with a bunch of preteen girls.
Favorite Dates of 2018
June: Pregnancy Photos Photo Shoot and Dinner
The end of pregnancy was in sight, and we wanted to always remember that swollen face and huge body. But really, any pictures with Chrissy are a blast, and it was fun to dress up and spend time with Jacob. We always laugh our faces off at these shoots. Seriously, having your photographers also be some of your best friends is always a good idea!
After, Jacob had already selected a hipster foodie place he knew I'd love and had never tried for dinner after. There were murals for pictures, the best guac, and chips, and we loved sitting talking about final plans for baby this date night.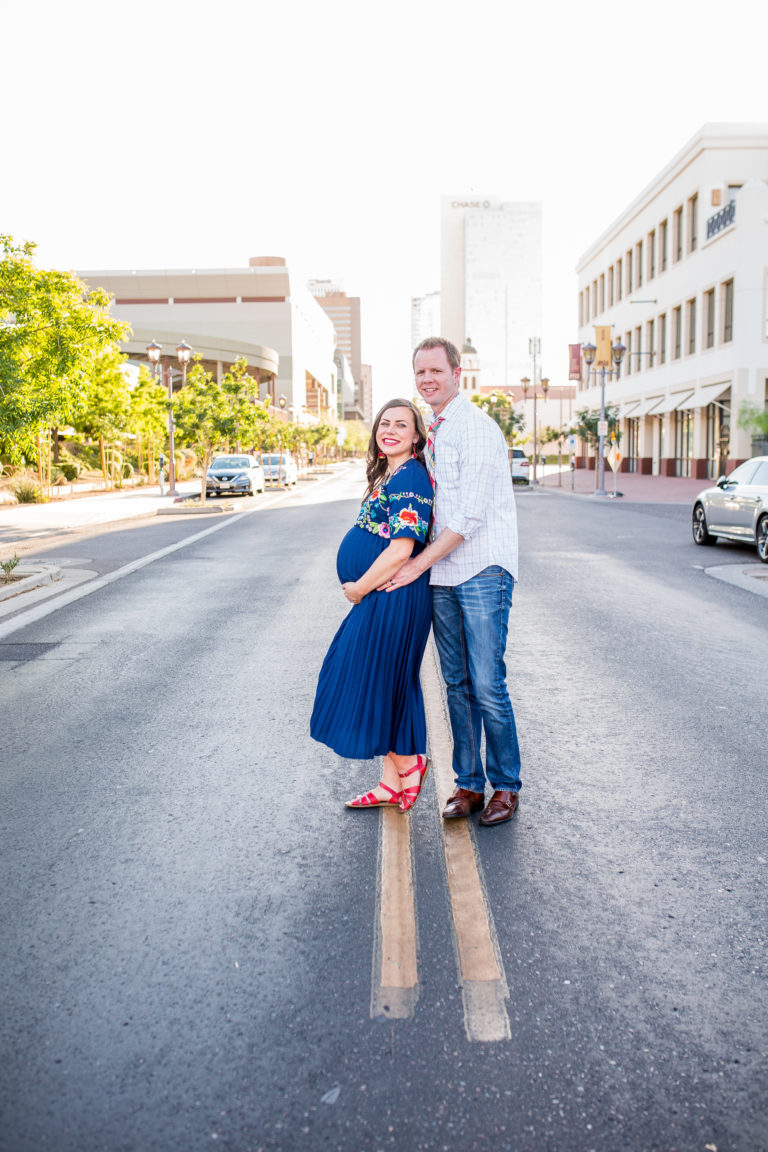 July: Last Week of Pregnancy Dinner Date
We're firm believers you should have one last night on the town before you have a newborn. Go out for a nice dinner at a place that isn't kid-friendly. It's always a sweet time to have some quality time before baby. Here's what we did and enjoyed our last week of pregnancy dinner date.
Dates When Life Got Hard to Date
August: Simple Date Ideas Wherever We Could Fit One In!
August was the newborn month, and it definitely was an adjustment even with an easy baby! It was a time I didn't really blog dates because I had some complications that made walking really hard those first two months.
August meant simple dates. We ordered takeout and talked at home, ran to our favorite burger joint for an hour, went for a drive, etc. These were small things that we tried to make happen so we could enjoy some date time in the hardest season of life we've had with dating.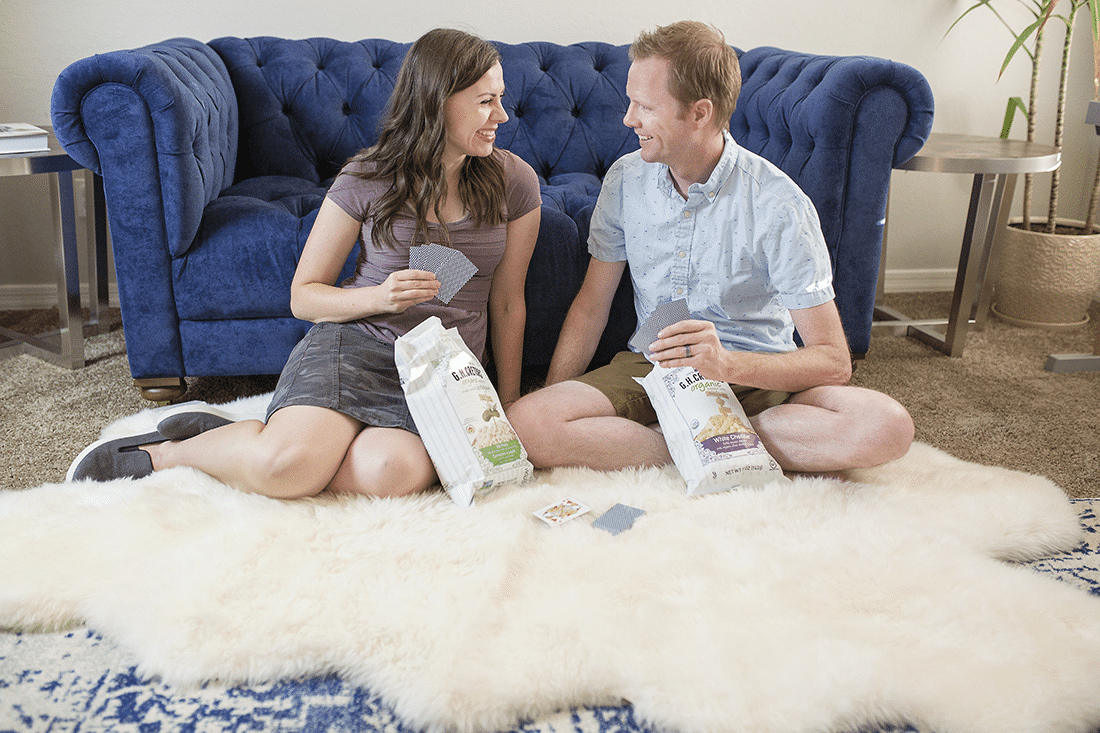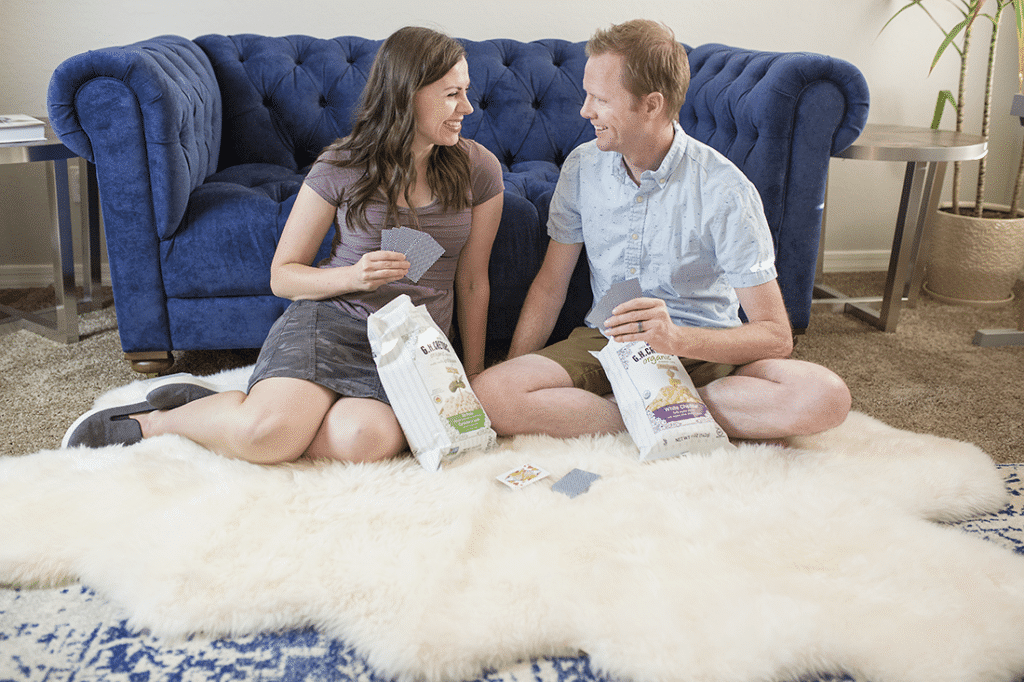 September: Couple Games at Home 
This was a time we were still figuring out life with two. We tried to leave one night and had our toddler break down crying asking why his whole family got to go out without him. The baby was too little to leave, and his favorite babysitter/nanny also moved this month. We decided family dates and date nights in were in order for another month or two until we go the hang of going out again.
Games for two players, couple games, and a few movie nights that were not so glamorous were in order. But they definitely kept us hanging in there and still making some time together that we desperately needed. This list of couple games is for anyone needing more fun on a date night in and was inspired by our postpartum dating phase.
Getting Our Date Night 2018 Grove Back
October: Halloween Movie Night Group Date
After a few months of family date nights and the newborn haze, we decided to come up for air and go all in with a Halloween Movie Night group date. It was last minute, we weren't sure anyone would come. To our amazement, all of our friends were in the same boat and were needing a date night! Every single person game!
Check on your friends with little kids, they always need a date, and they always need an excuse to have some fun!
Also, we bought an inflatable movie screen that we've loved and used over and over again. It goes perfectly with an old project I have from my teaching days. I can't recommend this fun item enough!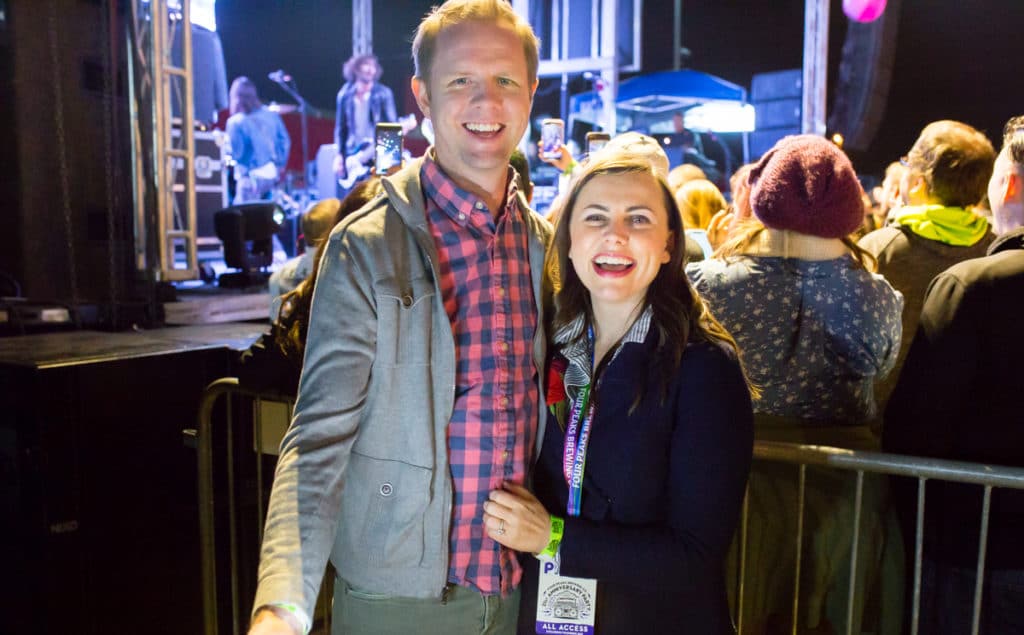 November: All-American Rejects Concert
This sounded like so much fun, but I was incredibly afraid to commit to leaving a newborn this early. He took a bottle and was sleeping amazingly well at this point. It was just that fear of the unknown.
Free tickets with no strings attached fell in our laps and we decided to seize this opportunity for a really cool date! It was one of the best date nights of my life! We got a press pass and got to take pictures up close and personal during this concert. I know it's the hardest kind of photography, but I love night photography for that reason! Additionally, I think because so few do it, it's even more exciting for me to try to figure out how to show the magic of night time. I had a blast being up close, flexing my night time photo taking muscles again, and getting out of the house.
Luck was on our side, the baby woke up for his dream feed as we walked in the door. It was a sign that we could get out and date again. I was so happy I literally teared up this date night. It felt so amazing to be back after a year of dating being so difficult for my body! Because of this, this is probably my most favorite of the favorite dates of 2018.
December: Phoenix Symphony Holiday Pops Concert
December was such a crazy time for me! It's about the busiest month professionally for bloggers/content creators. Also, I had our nanny unable to come almost the entire month and my toddler start to drop naps. I had about no time to work and more to do than ever- yikes! Posts were a little lighter and so few dates were shared, and I felt terrible about this! We had a lot of amazing ones!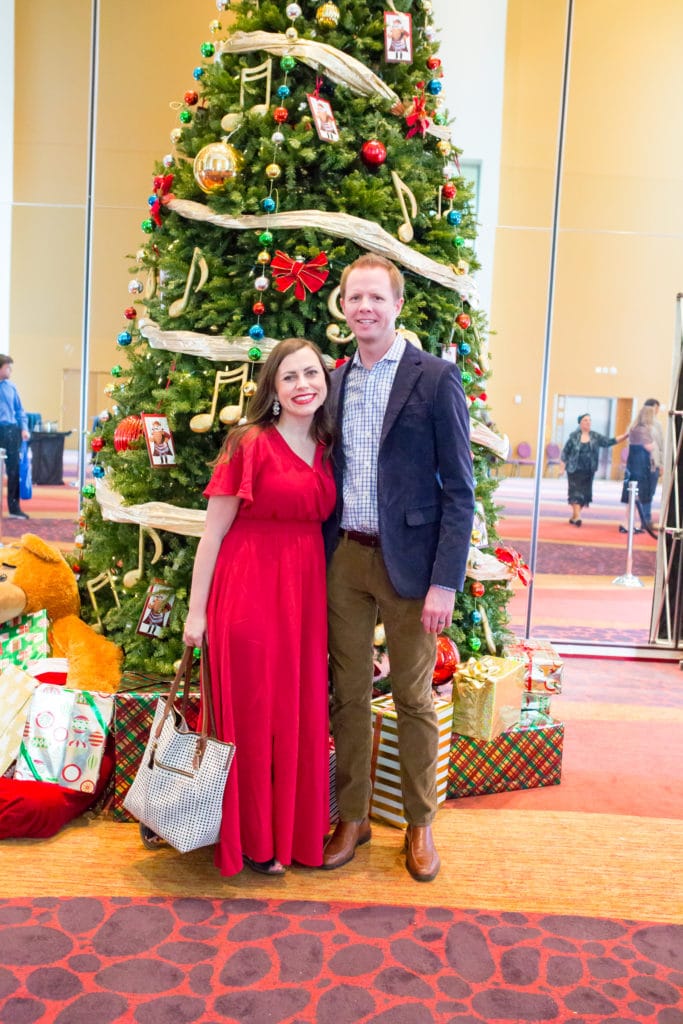 One night I stayed up late making sure I posted about our Phoenix Symphony holiday pops concert. I really wanted this one documented! It put me in the Christmas spirit so early on, and it was so fun to dress up and enjoy amazing Christmas music.
We also had Jacob's holiday party which is a blast to dress up and attend. There were several nights we went and drove around looking at lights, and we have a play that I'll be posting this Friday. Truly there were so many great holiday date nights and family date nights. I wish I would have had more time to share them all.
Excited for Dates to Come
So friends, I know many of you come mostly for the date nights and stick around for the family and lifestyle content too.
I can't thank you enough for supporting us through 2018, a year that was so hard to date and make time for just us. I'm so pleased to say we're back to a regularly scheduled babysitter. There were a lot of fun dates for Christmas presents. And we can hardly wait for 2019, a year of no pregnancy and kids we can leave with a babysitter, where we will be dating so much more with really fun ideas to share and help inspire others to sing along to Friday I'm in Love.
Like these favorite dates of 2018? You may like these posts too:
Tips for Leaving a New Baby with a Babysitter So You Can Make Date Night Happen
Highlights of 2016 (with Our Favorite Dates of 2016)
Gifting Experiences Instead of Just Things: Experience Gifts Ideas They Will Love!
Highlights of 2014 (with Our Favorite Dates of 2014)
Highlights of 2013 (with Our Favorite Dates of 2013) 
Get 365 Date Ideas!
We want to help you have the best date nights ever! Grab this FREE printable with 365 date ideas, a date for every day of the year so you never run out of ideas!