I love the end of year round-up posts! In the true nature of what we do and stand by, I wanted to share our favorite dates of 2019, with the best of the best each month of the year!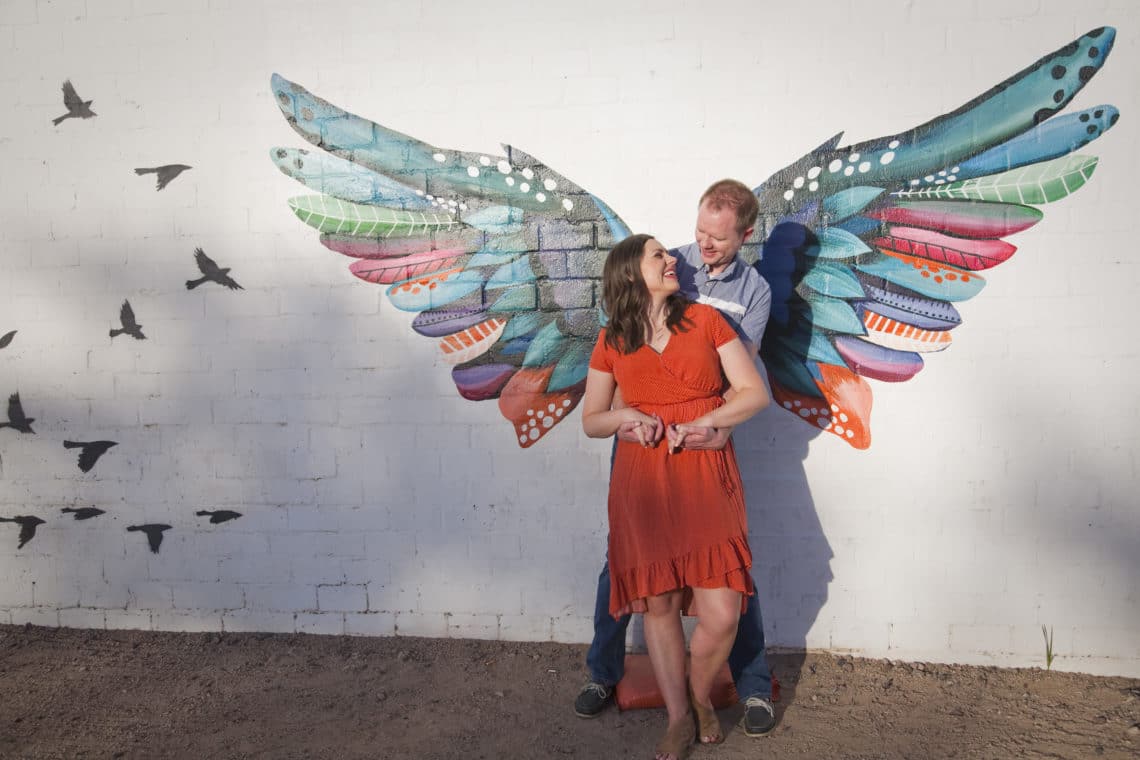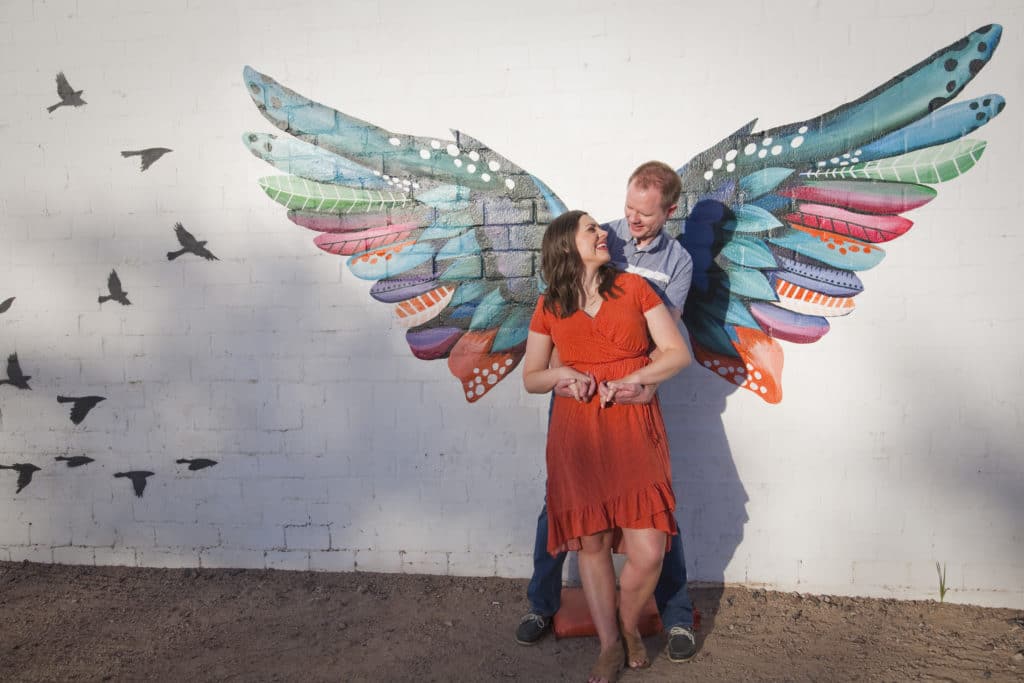 2019 was a good year for #whitingdates! We got our groove back after 2018 was one of our most challenging! Our newborn turned into an older baby, and our standing babysitter was much more available. We also found a new found love for at-home date ideas, and I love sharing several of those!
We've overcome a lot of obstacles, but I'm excited to look through the archives and find that we still have plenty of dates to share and some clear favorites of 2018.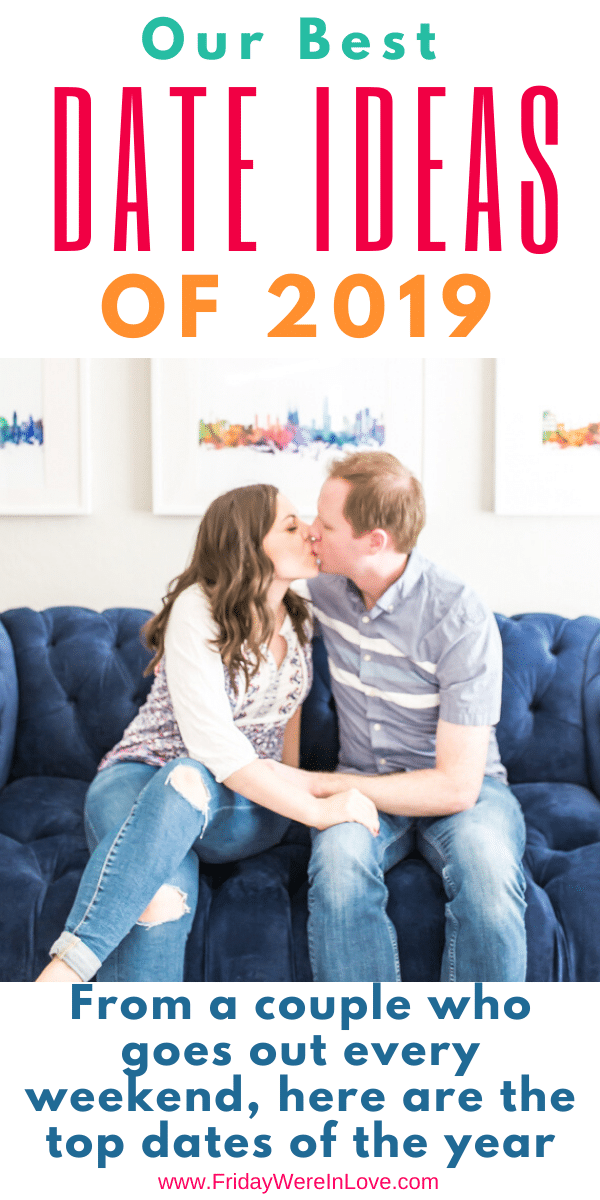 Here Are Our favorite Dates Each Month of 2019
January: Dear Evan Hansen Date 
When we heard about the Dear Evan Hansen tour we jumped on those tickets! I was pregnant when we bought them, and I was so nervous how our 6-month-old would do with us being gone for our first longer date night out. Good news, he did great!
And now I'd put Dear Evan Hansen in the top three musicals I've ever seen! It won so many Tony awards, and it deserved every one! I'm so glad we made this one happen! It was a living testament sometimes you just need to push yourself out of your comfort zone, buy the tickets, and make a date night happen.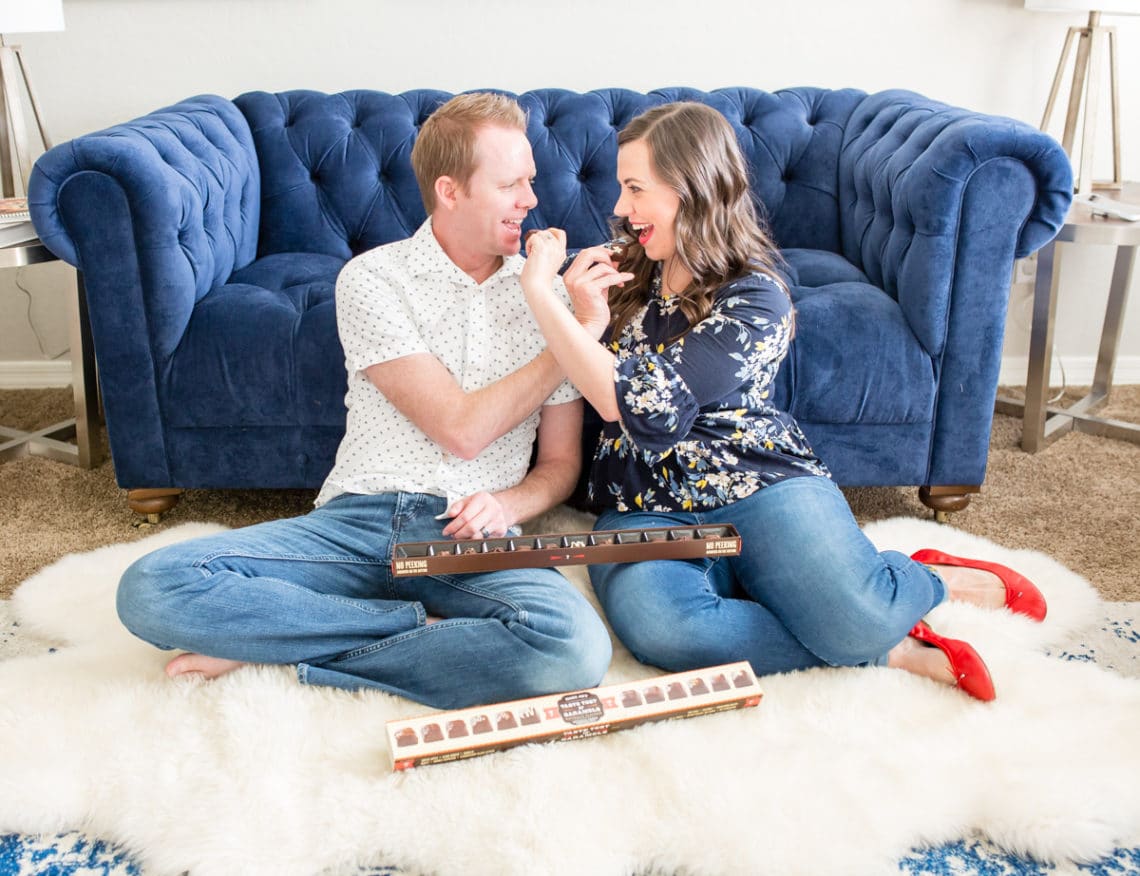 February: Chocolate Tasting Date Night
One fateful day at Trader Joe's a box of chocolates caught my eye. They are a seasonal item (so you may still be able to get these!) but a taste test box of caramels sounded like a great date night.
It was so much fun, and we couldn't believe how much fun we had at home with this chocolate tasting date! It was the first date that turned us back onto really amazing date nights in. Plus, hello, it involved lots of fine chocolates!
March: Zac Brown Band Life Date Night
Every now and then my soul just needs live music. I swear a concert date night is one of the best kind out there! Although country isn't my most listened to genre, I think country concerts may be the best! It draws a fun crowd, and the story-telling songs are so fun to listen to live.
I was pleasantly surprised by how amazing the Zac Brown Band is live. This show was so much fun!
Date Ideas 2019
April: Wonderspaces Interactive Art Date Night 
We were blown away by the art installations at Wonderspaces AZ! They are so thought-provoking and not a normal thing you'd see on a routine date night!
I have to admit that I think the pictures are worth visiting this post alone. It was so fascinating, and I remember coming home and instantly going through pictures. I couldn't get enough of the illusions I saw through the art! This may have been at the top of our list of favorite dates of 2019!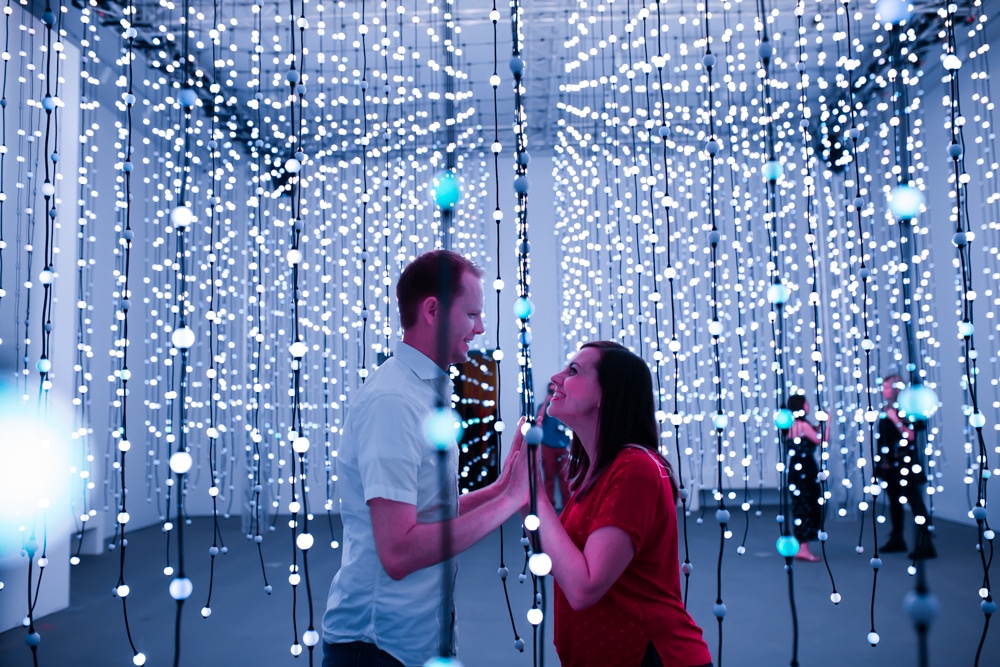 May: Avengers Date Night + Avengers Movie Marathon
Don't throw things at me if you ever see me in person for saying this, but we aren't the biggest movie fans. I feel like there's so many dates we head ot the movies and the only connection is cuddling. I really love dates that we get to facilitate talking! HOWEVER, can anyone argue that End Game was perhaps the most amazing movie of our time? The box office records definitely agree!
We had to prepare to go see End Game by catching up on the most crucial Avengers movies. It was so fun to spend the month fitting in movie nights and preparing for the big blockbuster event. Plus, we have a free printable with a list of the movies in order if you want to tackle the list in order!
Just typing this is making me want to do this all over again! This series has been so fun to watch. And, I'll even add, we have talked for hours about these movies after the fact. Win-win with this easy date night!
Best Dates of the Year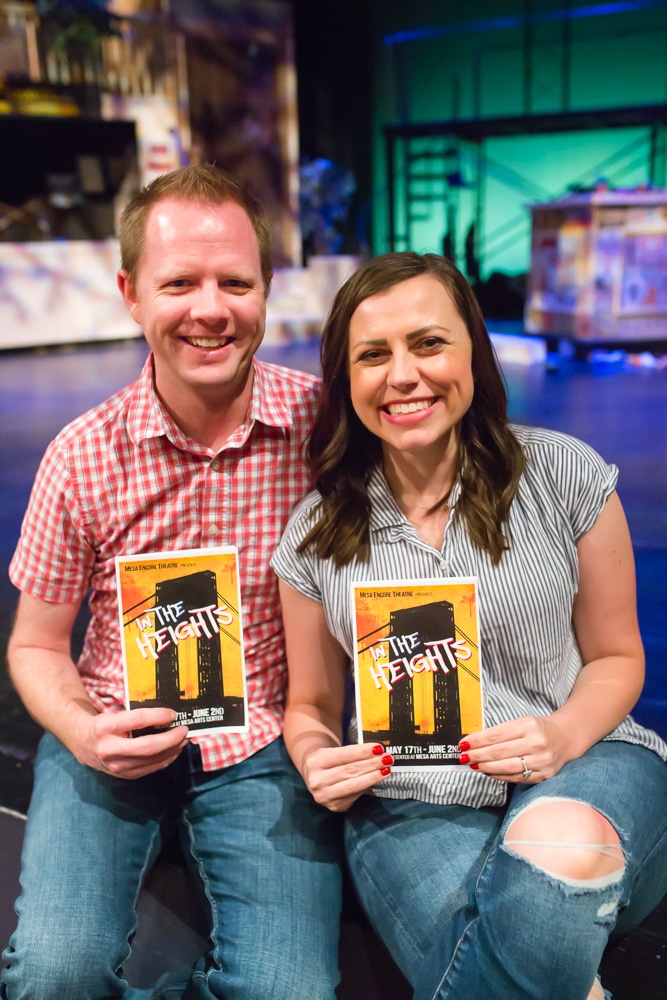 June: In the Heights Play
Jacob gifted me tickets to see In the Heights for my birthday in January, and it was so worth the wait! If you're a Hamilton fan, you definitely need to see Lin-Manual Miranda's first Tony award-winning play. It was SO good, and blew me away with how much we loved this date!
2019 Date Night Ideas
July: Lagoon Park Date
This was a family date at the hidden gem amusement park of the century! The Lagoon theme park in Northern Utah is so fun, and such a great date spot!
My family was kind enough to take our boys for about a few hours of the day so we could go ride a bunch of rides together. We haven't got to hold hands on a roller coaster since before we had children! The adrenaline rush was so good for our souls, and it made for the perfect summer date together!
August: Now Discover Your Strengths Date Night In
I took this assessment as an MBA student, and it changed how I thought about my career and life. When Amazon recommended I re-buy the book I laughed at first. Then I realized Amazon had done me a favor and given me a great date night I could do at home!
We loved taking the assessment and talking about how our strengths impact our marriage, parenting styles, careers, and relationships. It's such a perfect cerebral date that's super inexpensive and easy to do at home!
September: Best Burger in Phoenix Double Date
We reserve most date nights for just each other, but every time we have a double date or a group date we're reminded how much we love our friends! A double date is such a great way to mix up date night and get to know people.
Plus, when you combine a trip to the have the best burger in Phoenix, it's a complete winner!
October: Paint Night Date Night
Our most repeated date is a paint night date night, it's fun every time and always a different experience! This one was extra fun with techniques we've never used. Plus, everyone chose their own painting with some individual instruction. It was so much more relaxing than a group class!
We also made a stop motion video of the date that makes this post so much fun!
November: Dia De Los Muertos Festival
Anyone who has been around these parts knows I have a love for Halloween that runs deep! My first thought after Christmas ends and I'm a little sad about it is the joy that we're only eight months away from Halloween decorations again. I know, I am not a normal person!
But when Dia De Los Muertos lets you hang onto Halloween vibes with a much more meaningful and sweet holiday, it's a beautiful thing!
I loved walking around and celebrating this cultural celebration on the first weekend of November!
December: Adult Christmas Party Date
This December was a tough one for us with Jacob traveling the entire month! We had to skip on a lot of plans, and sadly a lot Christmas date ideas will have to happen next year. We had some fun family dates seeing the lights right before the holidays. There was a great graham cracker gingerbread house making party.
But I was so thankful for the adult Christmas party we got to attend together! Jacob's office puts on a fancy night with an amazing dinner. It's fun to dress up! It's fun to spend time getting to know his coworkers and their significant others. But most of all, I was thankful for one night to be with Jacob in a season of seeing so little of each other.
Other Noteworthy 2019 posts
I have to mention 2019 as the year we shared so much about The Year of Dates Gift. We made sure to release a FREE printable template to help you plan the best date night gift!
For 12 weeks we shared posts about planning your own year of dates, budgeting, and preparing a year of dates gift. It was such a fun series, and I'm so excited for the thousand couples enjoying this gift this year!
Like these favorite dates of 2019? You may like these posts too:
Highlights of 2016 (with Our Favorite Dates of 2016)
Gifting Experiences Instead of Just Things: Experience Gifts Ideas They, Will Love!
Highlights of 2014 (with Our Favorite Dates of 2014)
Highlights of 2013 (with Our Favorite Dates of 2013) 
Get 365 Date Ideas!
We want to help you have the best date nights ever! Grab this FREE printable with 365 date ideas, a date for every day of the year so you never run out of ideas!