I love the excuse to dress up for events, and holiday parties are exceptionally fun! Any excuse to wear my favorite color, bright red, or get away with something sparkly or a bit more dramatic than what I normally wear makes for a fun event in my book!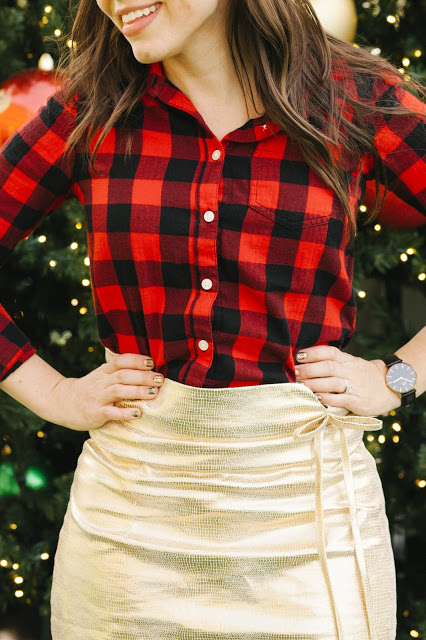 Do you know those events where you're a bit unsure of the dress code? We seem to have a party each year where a cocktail dress is a bit much, but jeans just aren't appropriate. That's where a sparkly pencil skirt like this one from Shabby Apple can be a lifesaver! It's dressy on its own, but it's so easy to pair with a fancy top for more formal events, or a casual top like this buffalo plaid flannel (which is on mega sale for only $12 right now by the way!).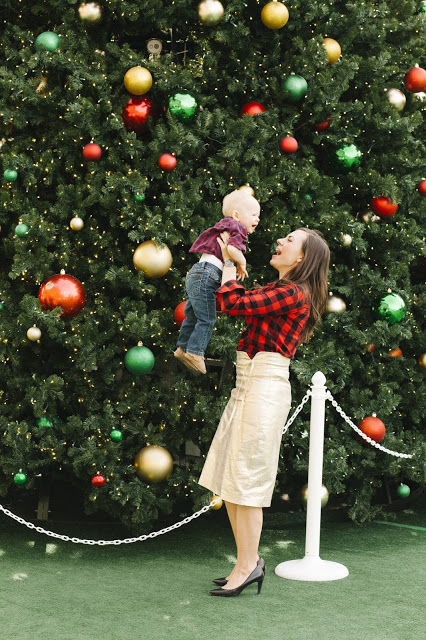 I've worn it to an event and to church already, and I can't tell you how many compliments I've received! And I love that it's formal enough for a classy party, but also casual enough to wear as a mom. How many times does a handful of applesauce end up on my skirt even if I only wear it on a date night out? I'm learning the era of silk has temporally ended in my life. Skirts like this one that are delicate but not too high maintenance are so my speed right now!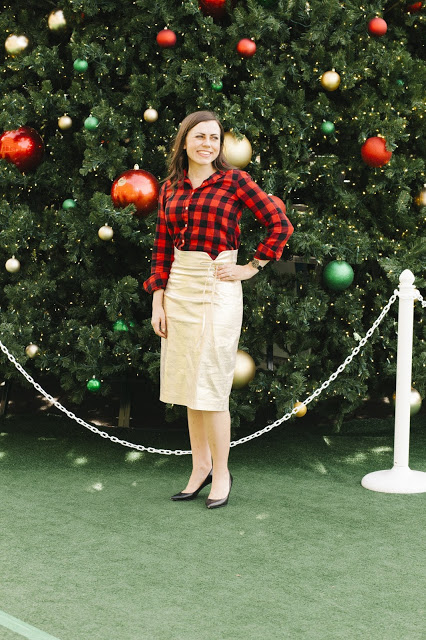 Thank you Shabby Apple for sending me such a great skirt! And now I just need to figure out a way to make sparkly skirts a thing year round so I have plenty of excuses to wear it!
Beyond Dinner and a Movie
FREE BONUS!
Grab Our 5 Ways to Keep Your Love Alive and Make Date Night Fun. The BEST date ideas in your inbox weekly.