First Steps and Well Beginnings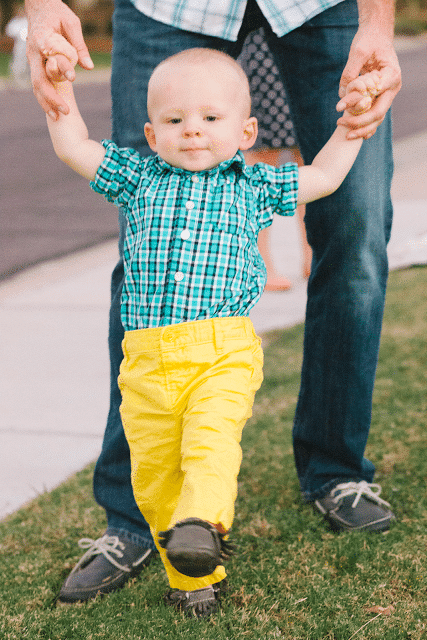 This is a sponsored post written by me on behalf of Well Beginnings.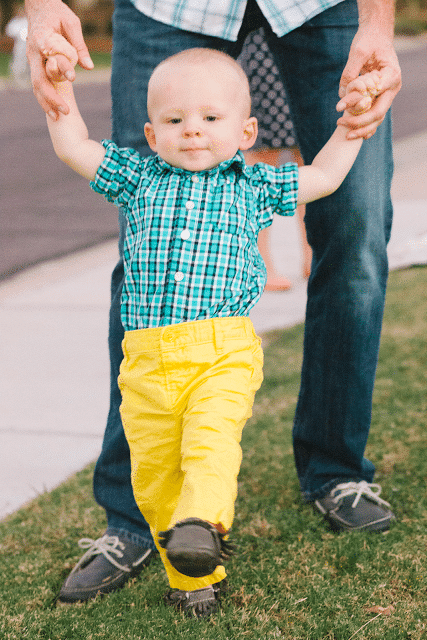 We knew the day was coming- it's been coming for a long time, but I can officially say we have a walker on our hands! Mack has been interested in walking since he realized he had legs. He has always loved to have us hunched over holding his hands and letting him move as he pleases. We purchased a sit-in walker that he used to run around the house in, and in a way that stunted the natural curiosity of his own legs. I was just fine with this! The cute walked kept him out of certain things, and it gave him enough mobility to be happy. However, about two months ago he decided he was happier scooting and scaling furniture with a few steps here and there.
The day we took his first birthday pictures he surprised us and walked from person to person, and attempted walking towards dogs too! I guess the park and the dogs were more than he could stand and he decided to go for it. I was impressed, but his shyness kept him from going more than a few steps. That is, until the past two weeks. He decided to scale furniture and take a big leap of faith of walk from one room to another. Every day those wobbly little legs get a little more sturdy, and every day he becomes more and more confident in his ability to walk for longer periods of time without any support. And every day I find myself smirking at this darling first, and trying to soak up his wobbly babyness while it's still around!
With a baby on two instead of four, we're adjusting a few things. He's wearing more shoes these days, his clothes need to move with him, and his diaper needs to be there to support him too! We've recently tried a Walgreen's value brand- Well Beginnings (exclusive to Walgreens). Well Beginnings diapers are super high quality. In fact, Good Housekeeping tested Well Beginnings as being more absorbent than several of the biggest brands.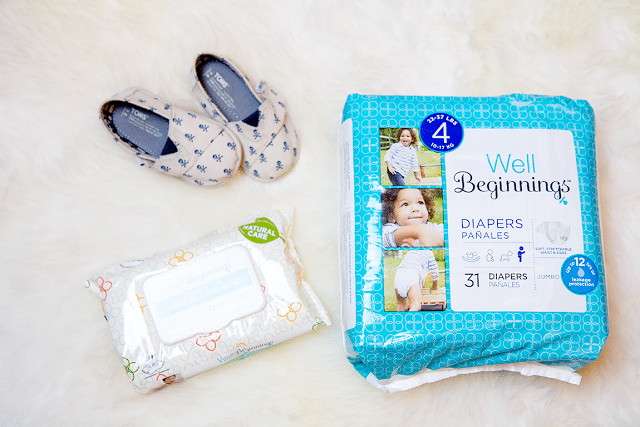 I love that they are a great value, and they are super absorbent. They move great with my little walker, and I know we're safe from leaks and issues even with a walker on our hands. That's extra important since he goes from walking to wanting to be held in less than two seconds flat!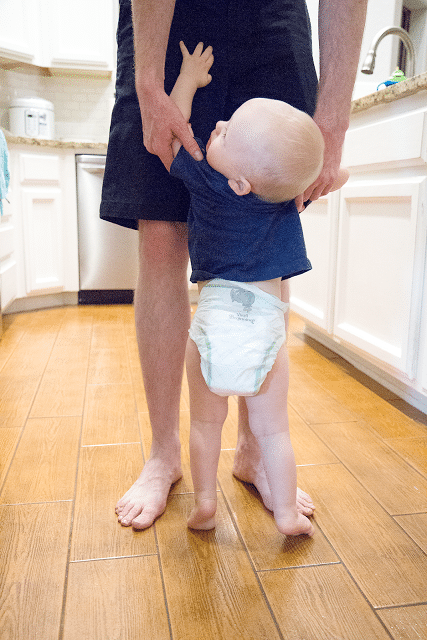 And now we'll just enjoy this adjustment, because we know running is just around the corner!
Thanks Well Beginnings for sponsoring this post and giving us such a great, affordable option!
Get 365 Date Ideas!
We want to help you have the best date nights ever! Grab this FREE printable with 365 date ideas, a date for every day of the year so you never run out of ideas!