Flagstaff AZ Getaway: The Drive and Some Dinner
We decided a few weeks ago that it's just time to leave and go anywhere else that isn't the Phoenix Metro for a day or two. 100-teen degrees really is something you can only take for so long, and the cabin fever of being inside is something very real my friends! Being fairly new to our jobs, we're still the "low man on the totem pole" and have tried to refrain from taking any time off our first couple of months. This lead us to look at getaways that are
1. Cooler than here
2. Within a few hour driving distance
3. Doable in one weekend
Just as this discussion arose, we found a DealChicken Deal for a ropes course in Flagstaff, AZ, and that sealed the deal for us! Aside from being cool for being part of the historic Route 66 route, and being named in the song, Flagstaff is one cool place to visit! It has a mountain climate with snowy winters and perfect summers, and best of all, it's only about 2.5 hours away!
We loaded up for the weekend and decided to spend 2 days soaking up the perfect weather and enjoying a lot of dates that were in the great outdoors.
I think a roadtrip with just the two of you can be an awesome experience. If you ever wanted some time to just talk, this is your perfect opportunity! My Mom recently told me driving with just Dad is one of her favorite things, because "you talk about everything and figure out the meaning of life together." She cracked me, but it's a wise truth! We talked all about jobs, goals, future plans, and thoughts and feelings on pretty much everything. We'll have to do this "go for a drive" date idea more often.
We arrived in Flagstaff pretty late, and we were pretty hungry!
We asked for food recommendations a few weeks ago from our friends who attended NAU, our first stop was Salsa Brava. It was pretty good, I think we're a little spoiled living in Phoenix and having amazing Mexican food on every corner. They had a great salsa bar though, and we made sure to take full advantage!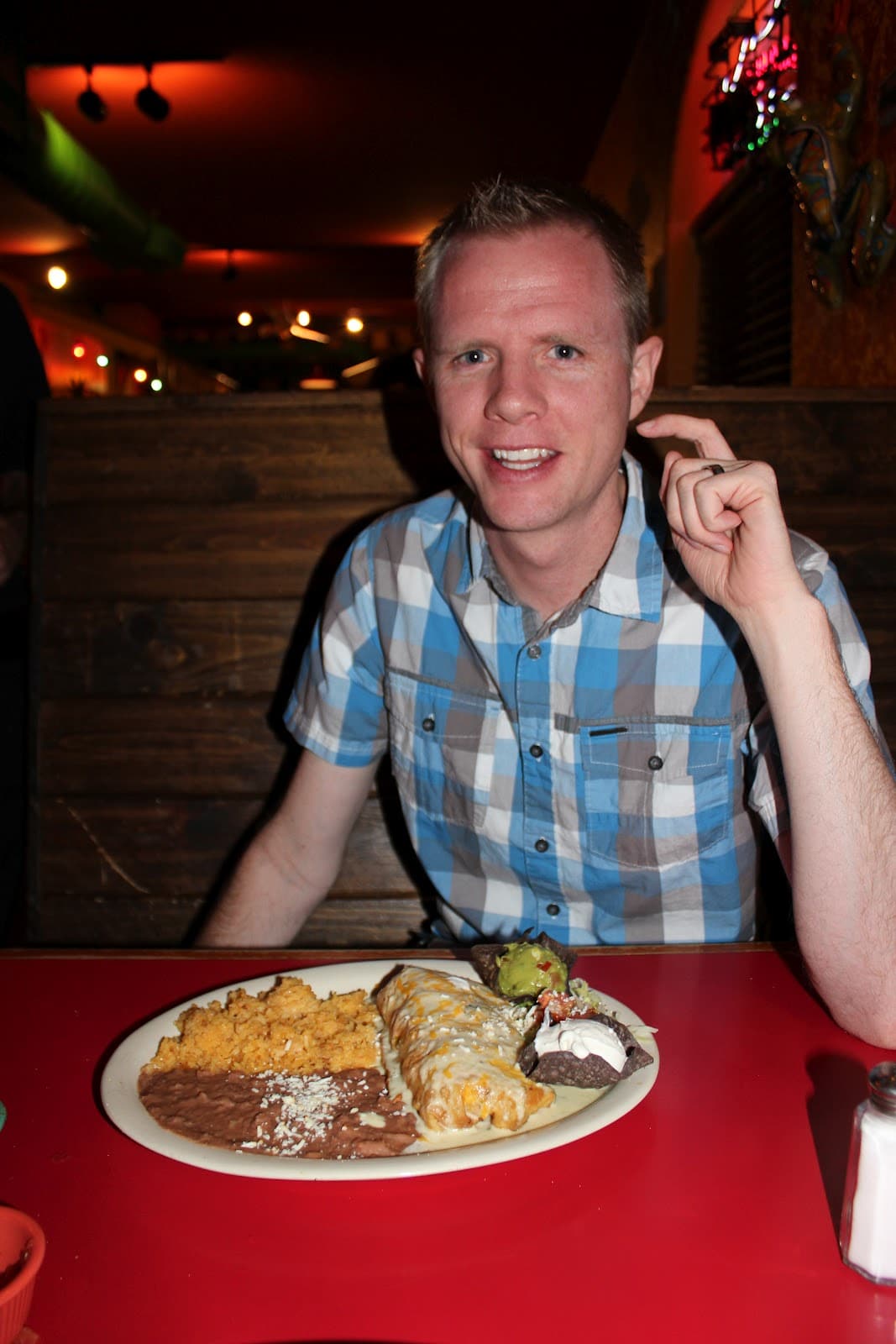 He enjoyed the creamy smothered chimichanga.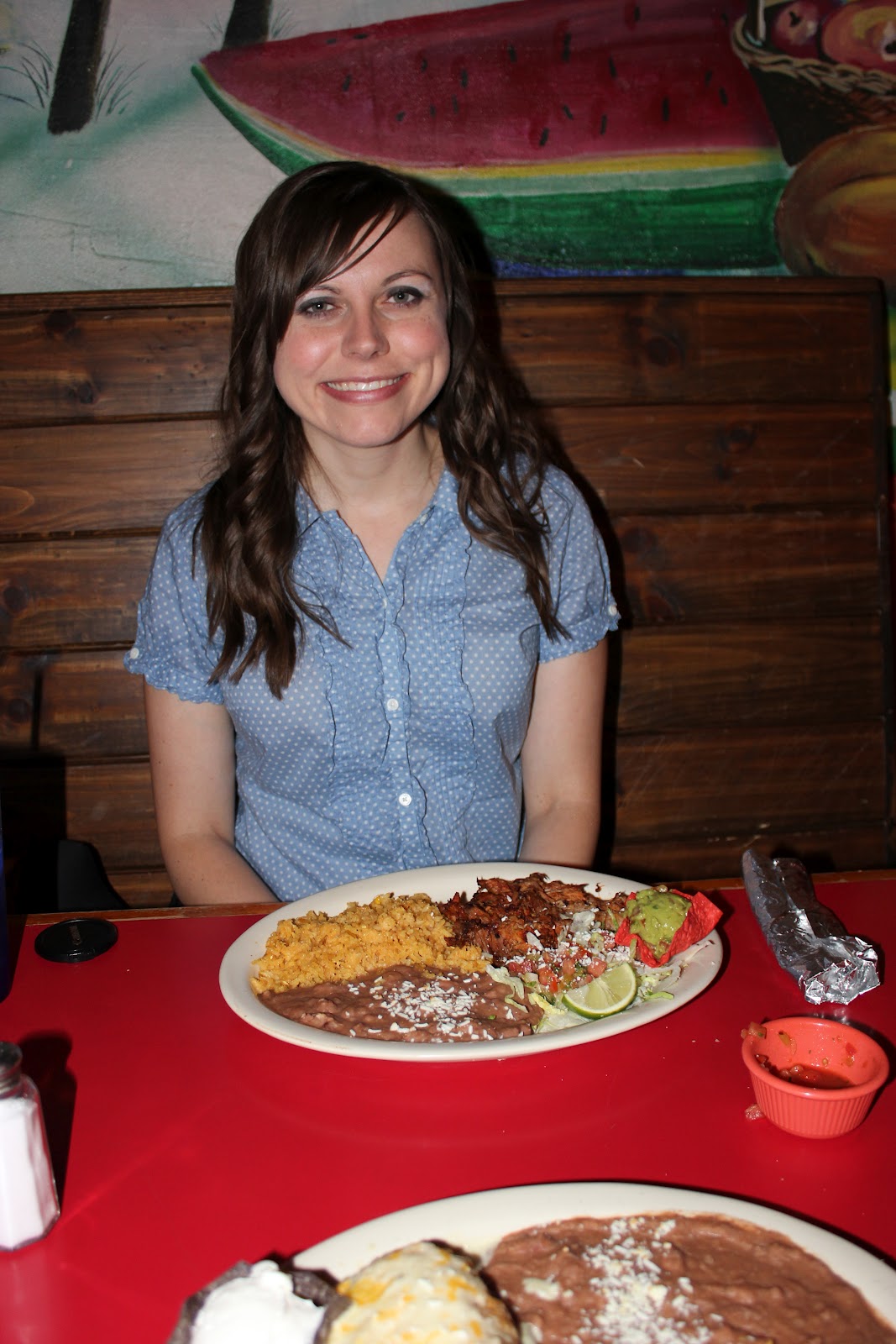 I loved my citrus pork tacos.
Then it was off to the hotel. They messed up our reservations and we ended up with two doubles. When I went to the bathroom I came back to find Jacob had solved the problem.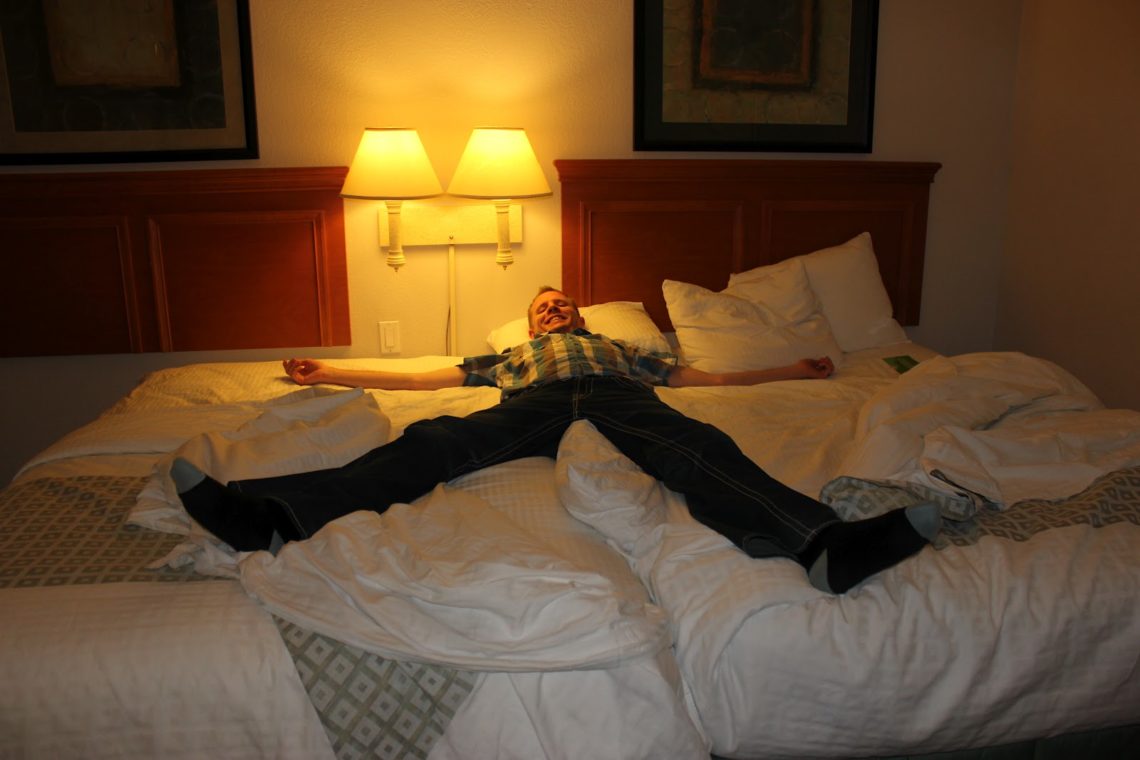 We were so tired at this point and knew we had a full day ahead, so we called the drive and dinner our date for this Friday, and anxiously awaited the next day.
Don't worry, I'll post all our exciting adventures and great dates over the next couple of days!
In the meantime, Happy Labor Day!
Get 365 Date Ideas!
We want to help you have the best date nights ever! Grab this FREE printable with 365 date ideas, a date for every day of the year so you never run out of ideas!