I'm definitely ready to move and share Southern Spain travels, but I had to take a moment to include the food of Barcelona our favorite places to eat! We ate mostly around the big most-see locations:
The Picasso Museum
, The Gothic District with shopping and nightlife that connects to
La Rambla
, and of course, 
La Sagrada Familia
.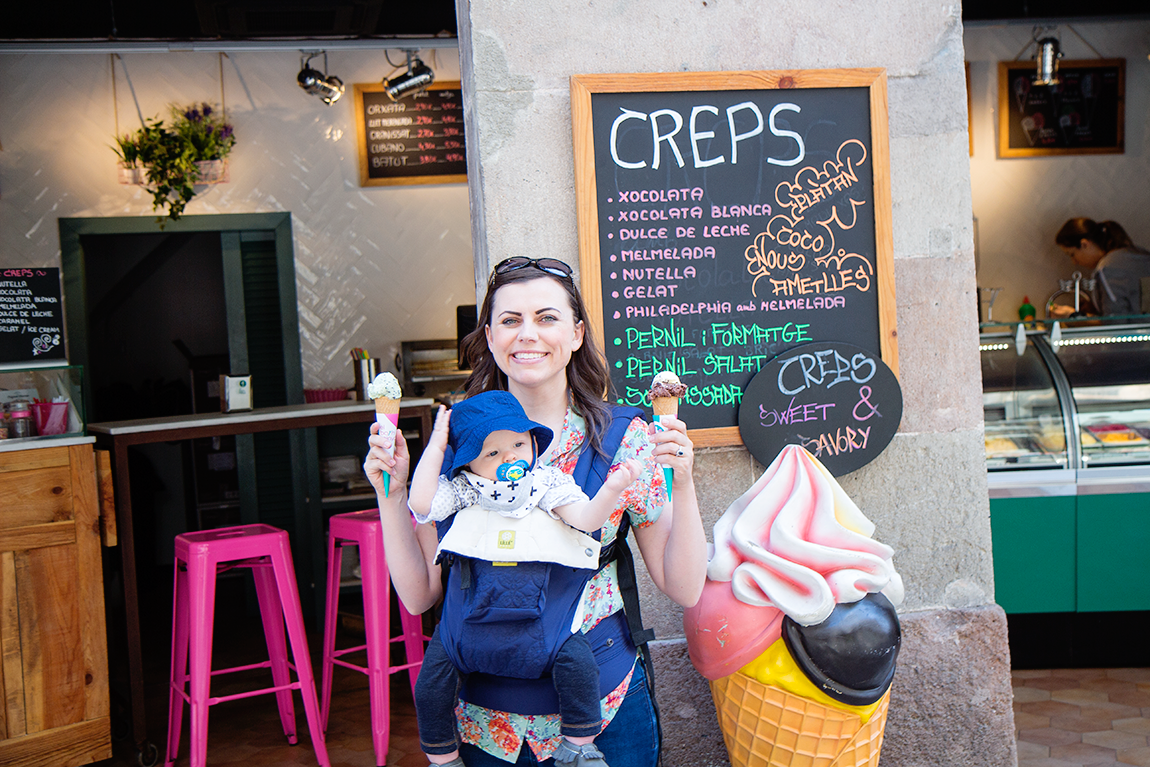 This gelato stop right outside the Picasso Museum was top notch! When I saw the flavors I disregarded it was still technically morning and we decided we should make breakfast part II happen. The gelato of Spain is close to the gelato of Italy, so it's definitely a must while there!
Supposedly Churros con Chocolate- the dessert of all desserts in Spain, originated in Barcelona. It's hard to find a bad version there, but it's particularly refreshing in the cooler months. Whatever you do get some in at least one cafe you visit.
Our favorite lunch spot was Melic del Gotic, right in the heart of the Gothic district. Spain eats differently than Americans do with a large lunch and smaller supper. We found you could get a small feast for pretty inexpensive if you're willing to eat around 2:00 in the afternoon. It's actually often a government regulation my local friend told me, so most places have to offer a fair priced full lunch.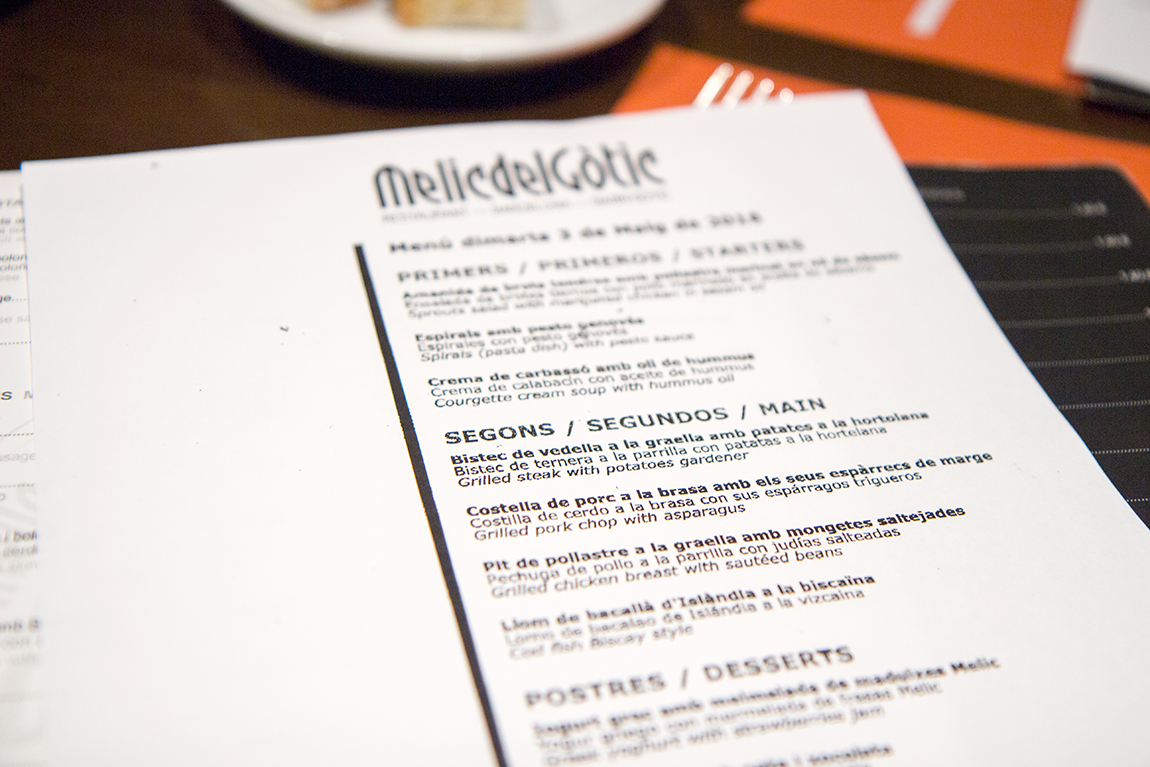 We loved our starters, our salads and of course the main dish. The best part of all was how cheap it was! We're talking about $12 a person for a full 3-course meal. I really loved how kid friendly they were too! Mack could eat everything we ordered and curled up on the bench and took a nap while we while we finished, and everyone remarked how cute he was. This was right after we'd been turned away from a restaurant for having a child, so I was extra appreciative of good food and good people.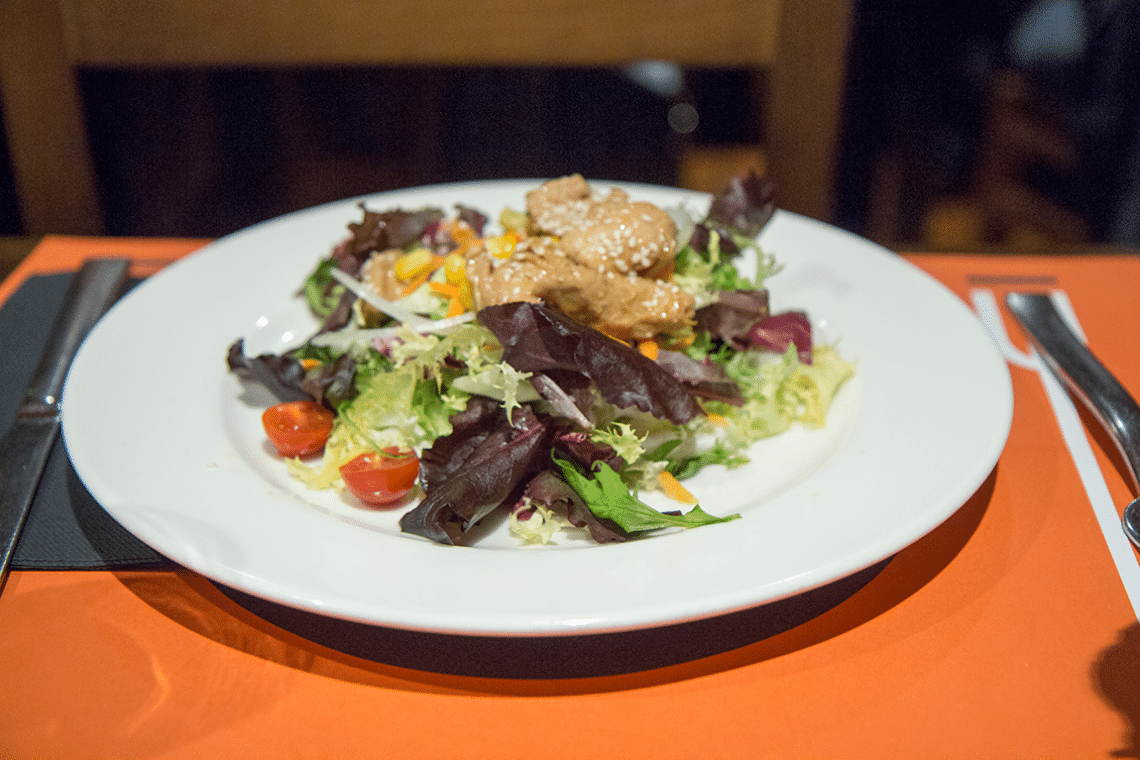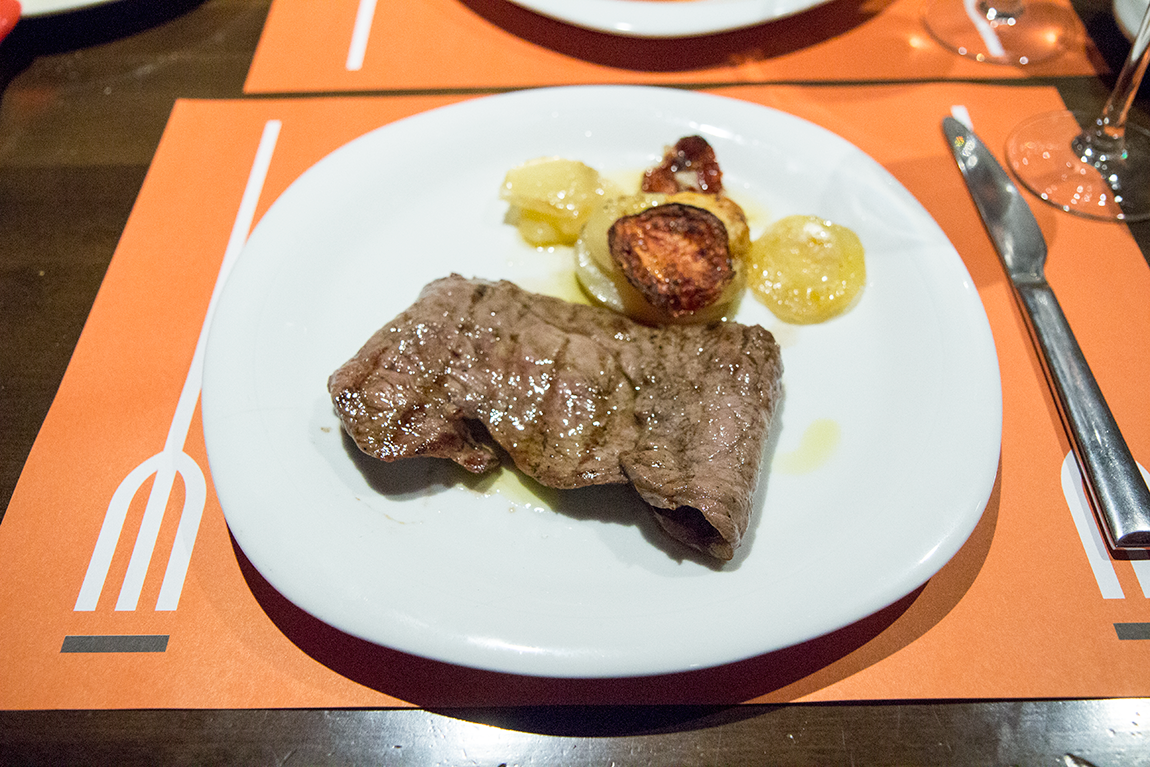 Our dinner stop near La Sagrada Familia was kind of ironic, we decided to try Mexican food in Spain just for comparison at La Cantina Mexicana. And guess what, we were pleasantly surprised!
And my biggest tip- if you can look up TripAdvisor or Yelp before you go – do it! We learned quickly that big cities are tourist traps. If you look up the area you can find some of the best food on the cheap! Both those apps served us well our entire trip in finding food at the area we were in. If you you go to the places right next to La Sagrada Familia you will pay so much money, but only one block away prices are at least half. And the food is typically better with a better variety too! And thus it was that we found a delicious burrito and nacho plate in the of Catalan.
I mentioned this is my
La Rambla post
, but it's worth your time to stop and eat a meal or a snack at the La Boqueria market in the middle of the walk. Amazing juices, delicious empanadas, ham sandwiches (the most prevalent meal in Spain), and just about anything local you could ever want is in one fun, busy market. It's kind of like the Pike Place of Spain. Definitely worth at least a snack!
We ate well in Barcelona, we did it on the cheap, and we enjoyed our day and a half there. Let me know if you've ever been and want to add any other ideas in the comments- I'd love to hear about it!
Get 365 Date Ideas!
We want to help you have the best date nights ever! Grab this FREE printable with 365 date ideas, a date for every day of the year so you never run out of ideas!