Four Places I Work to Help Bend the Rules and Spark Creativity
This post is brought by a partnership with HP and Meghan Trainor, but all opinions are my own. 
I lead an interesting work life, and I definitely love it! By day I work as a project manager in web and app development focusing on the technical and strategic side of marketing, budgets, and contracts. By night and weekend I turn into an official blogger unleashing my creative side with writing, photography, picture editing, new ideas and experiences, and social media. I feel like the two balance my life perfectly and keep me super happy exploring all interests and all sides of my brain.
Both require a lot of creativity and flexibility. Not only with creation, but with actual work, process, and problem solving. It takes a lot of out-of-the box thinking to be in the Internet industry, and sometimes I need to find ways to help encourage innovation and creativity.
I'm lucky to have the opportunity to work remotely often, and to have the freedom to work where and how I want on all things blogging, and I've found sometimes just changing up my space and bending the rules of how I work can make all the difference!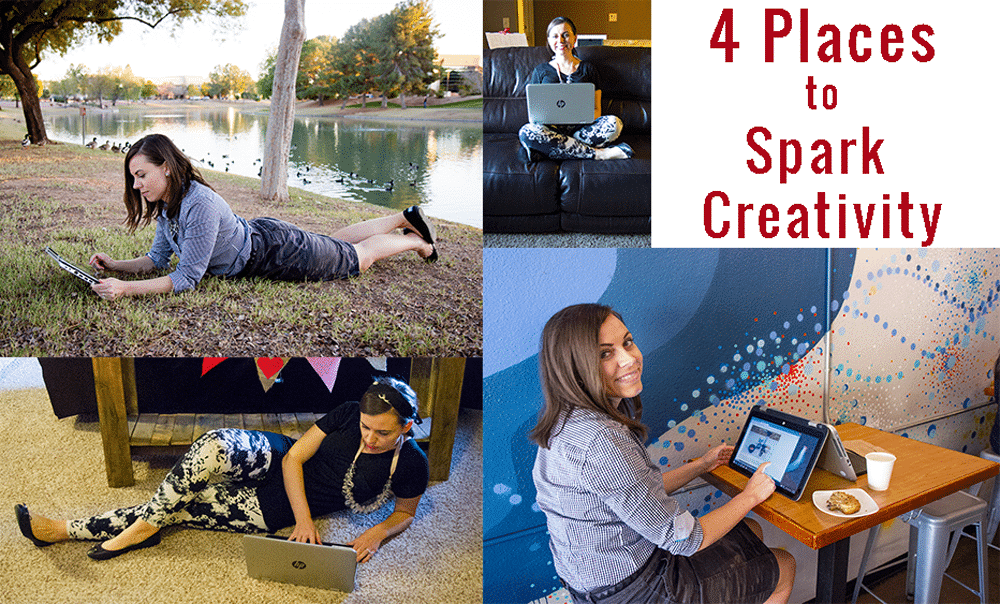 Here are four places that help me take my HP x360 and use all four of its modes to inspire more creativity:
1. Coffee Shops
I know, you saw that one coming, but it's cliche for a reason! I am not even a coffee drinker and I feel so inspired by going to a place with delicious smells, delicious snacks, creative hipsters, and soft Indie music.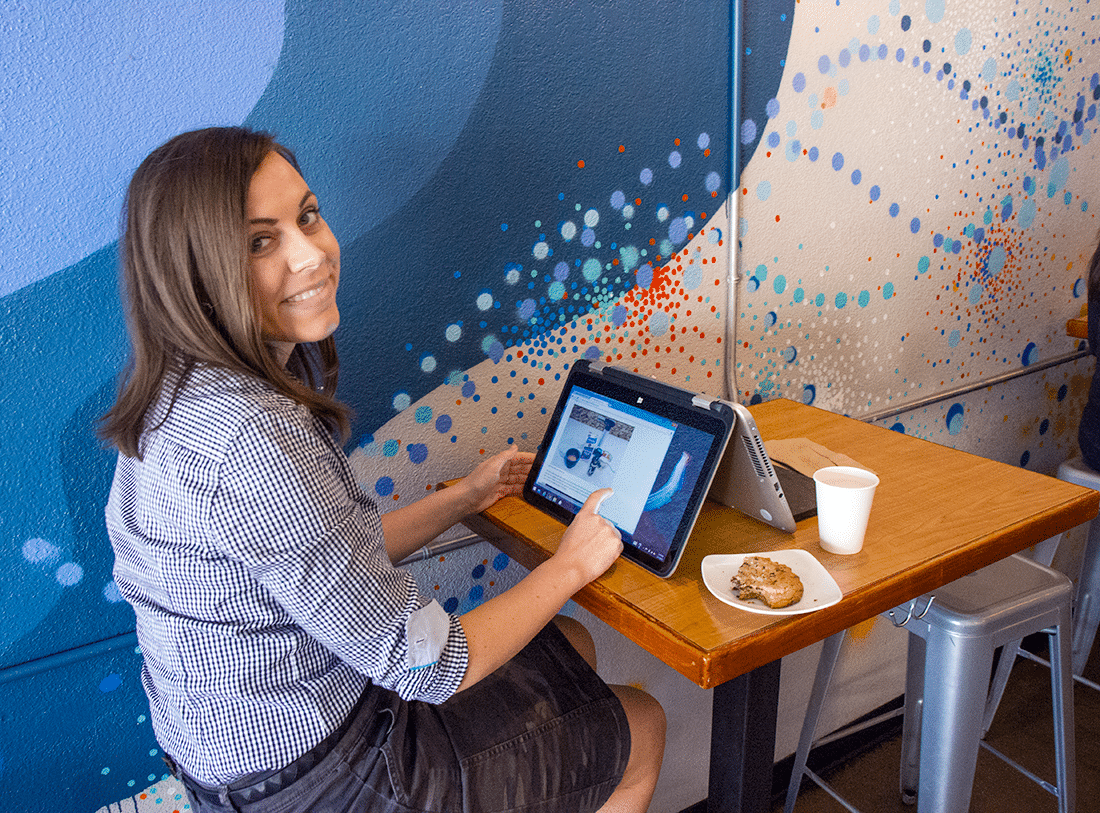 2. The Couch
Just leaving the desk and going to another room does wonders for my soul. I love sitting with legs crossed in a comfy place. I swear just by moving by body to a new position and location I feel the blood flow and my creativity sparked!
3. The Park
When I need to work on social media in particular, nature helps me feel inspired while still catching up on all things technical. I find a good hotspot to enjoy, and I can go for hours getting my vitamin D and enjoying my work time.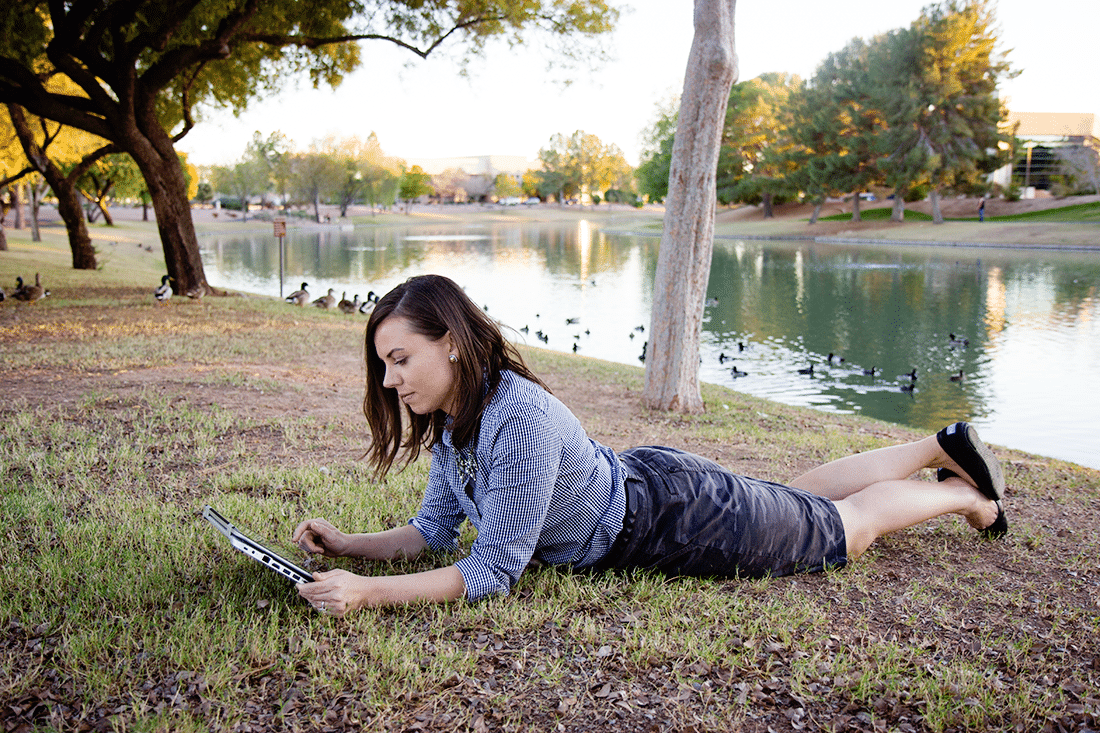 4. On the Floor
Sometimes a new angle is all I need. I start to look at the colors and angles of my house different, I catch different lighting, and I feel some deep connection with my inner child playing on the ground. I also feel like my HP x360 is stable in tent mode and I can look at my work from a new angle too.
It's awesome to bend the rules of the "chained to a desk" stereotype, and I'm glad the HP x360 bends computer rules by functioning as a traditional computer, tablet, tent, and stand.
Be sure to check out HP with Megan Trainor's That Bass Tour #bendingtherules by showing the tour through the eyes of influencers.
Get 365 Date Ideas!
We want to help you have the best date nights ever! Grab this FREE printable with 365 date ideas, a date for every day of the year so you never run out of ideas!