We love running together! It makes a great date and helps us stay fit as a couple. While spending a week in Provo, Utah we decided to participate in a 5k freedom run, and had such a great experience!
Freedom Festival 5k
Jacob joined me in Provo late on the 3rd of July. We went for a walk in the nice weather and then hit the sack early to get up for the Freedom Festival 5k.
If you're new around here, we really like to run together. I think some of the best marital advice we were given was to be active together. Endorphins help you feel the spark and giddy feelings you felt dating, you can stay in shape together, and it's great for both your self-esteem!
I try to train year-round, but Jacob's a natural who can win almost any race with minimal training. I must admit I enjoyed when I told him to cream me the last mile and he told me the altitude change was making him barely keep up with me. That will be the one time in our lives that statement is every made 🙂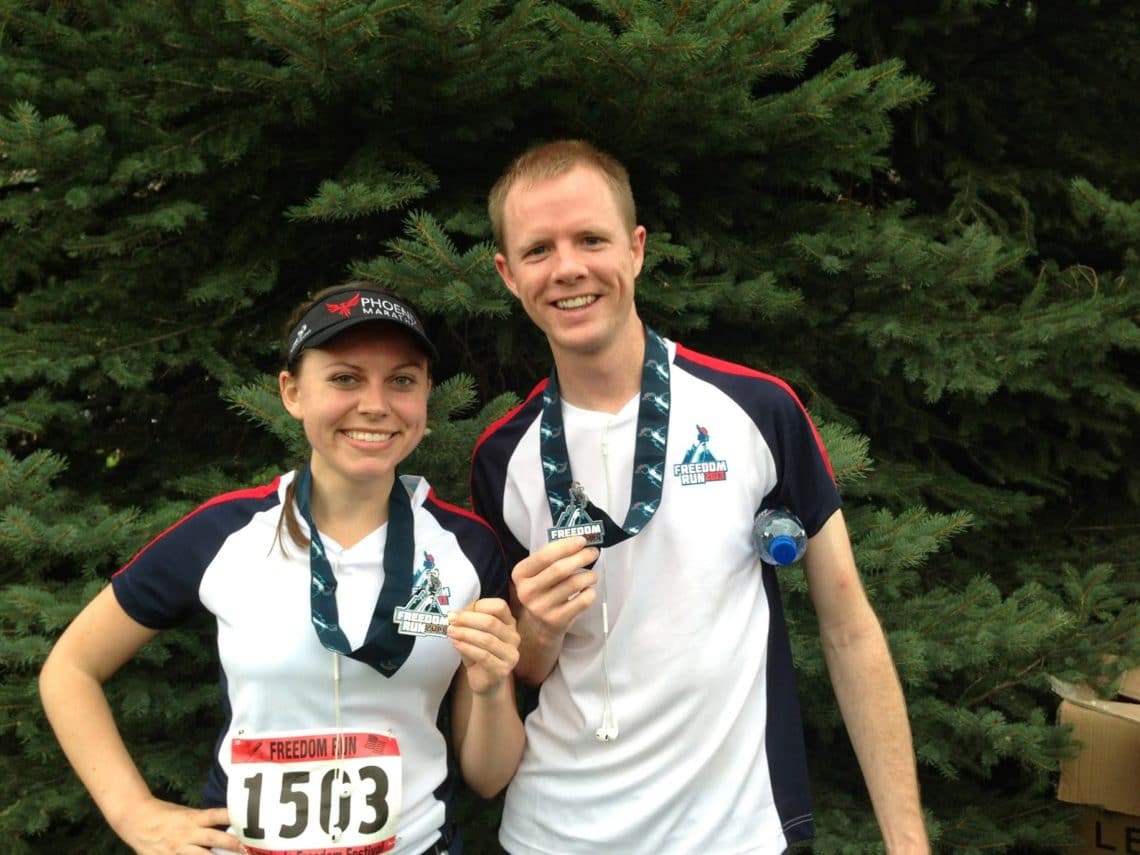 I don't think my marathon medal is going to appreciate a 5k medal joining it. However, I can't complain about the nice shirts, medals, and well-run race! It ended uphill which wasn't cool. But I think running along the parade route and having crowds cheer you almost compensates for that.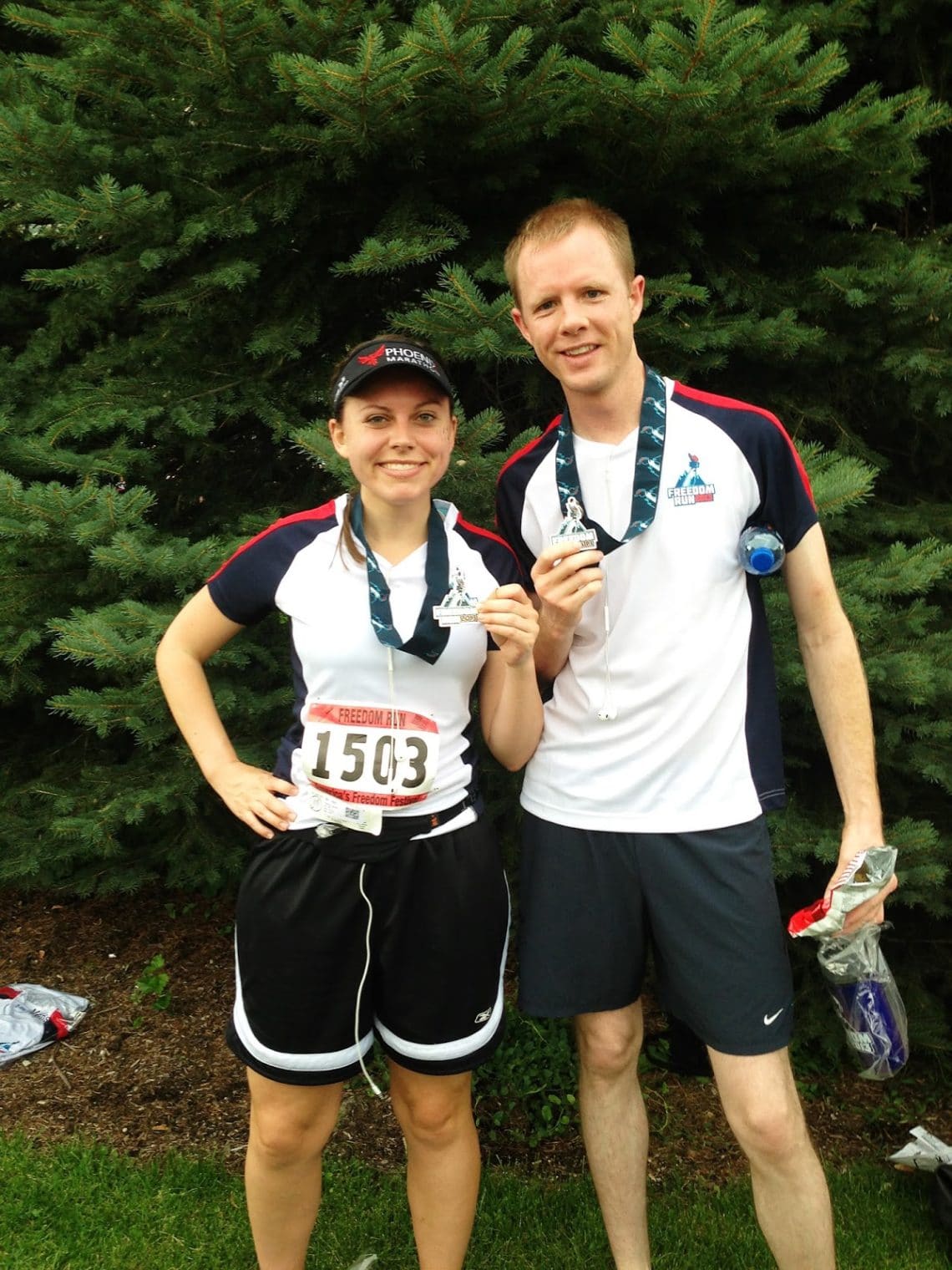 Running As a Family
And maybe my favorite part was the fact that we ran this with my family. I feel like I have some of the coolest people in the world for siblings. I absolutely love that we all became runners as adults. My family likes holidays to be centered around how many miles run. We're only missing one couple and my mom in this picture. It makes me so happy we can share the Freedom Festival 5k together as a family experience.
We will always be grateful that this race gave us a new nickname for my SIL. When the
mark of the beast
finds you (as highlighted by my dad), you deserve to be called "Beastie" for the rest of your life! Here's hoping a triple 6 isn't in her future again!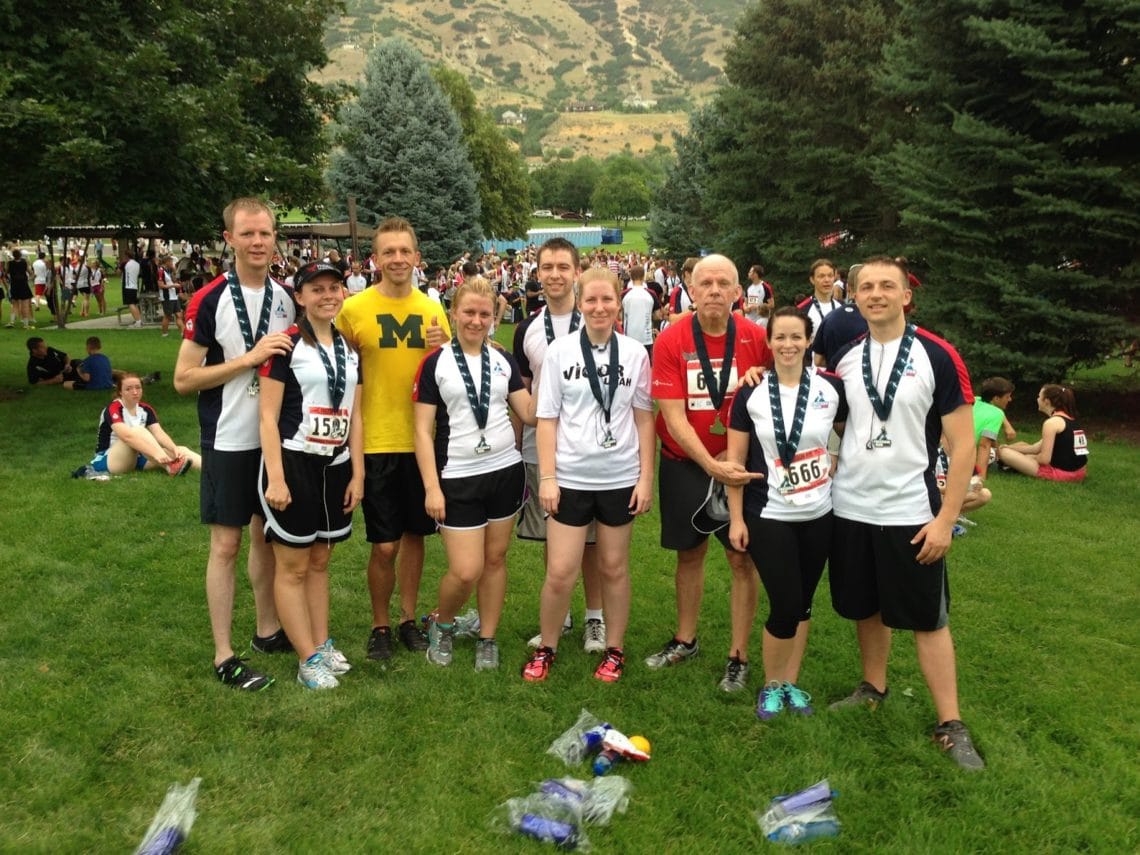 Like this post? You may like these posts too:
Get 365 Date Ideas!
We want to help you have the best date nights ever! Grab this FREE printable with 365 date ideas, a date for every day of the year so you never run out of ideas!