Getaway in LA: Jon Brion Concert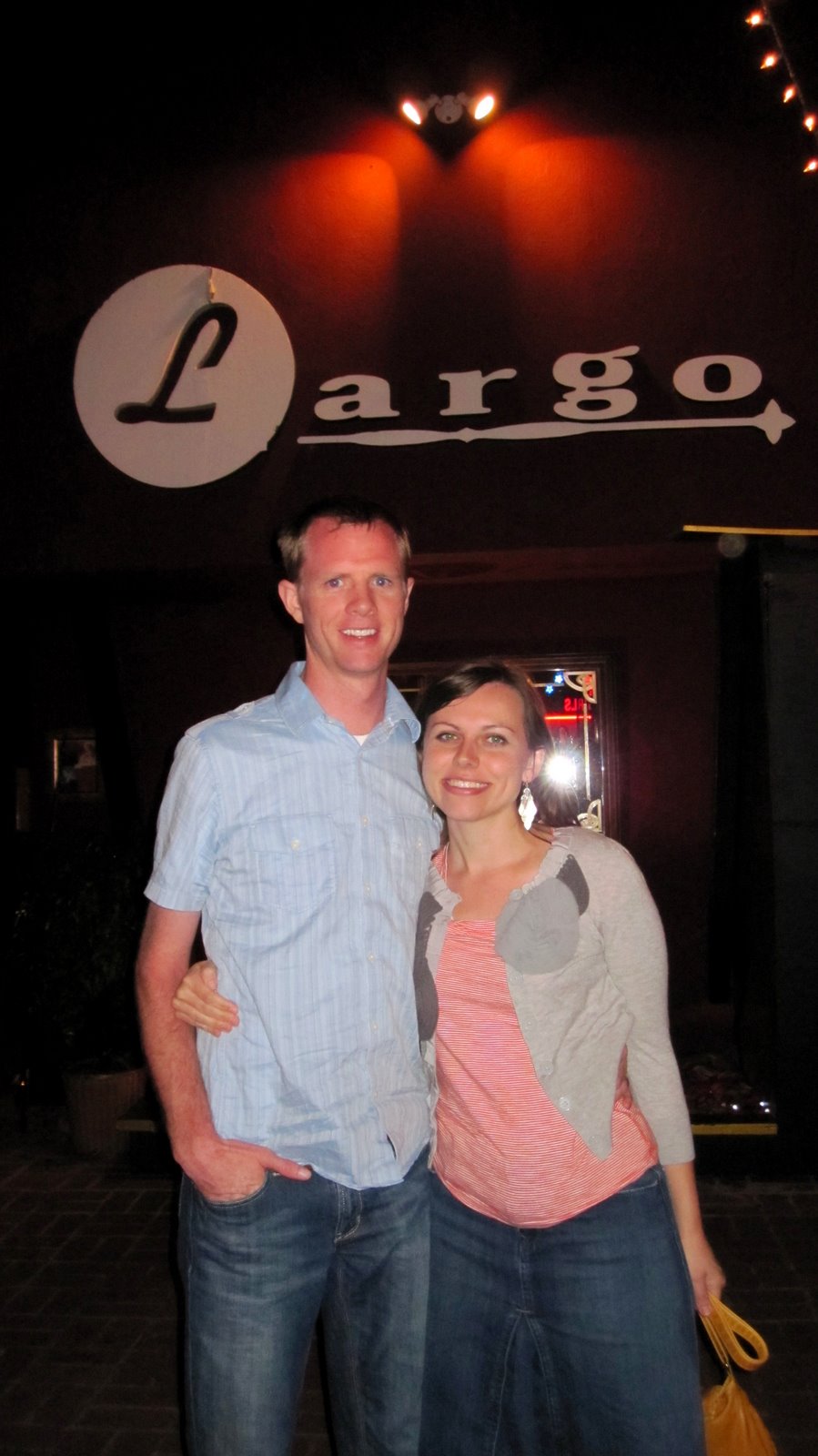 We let our locals (aka Shawn and Rachel) take us wherever they thought would be cool for a double date. They are huge music buffs, and they suggested we go see Jon Brion at a cool club near Beverly Hills. We hadn't heard of Jon, but upon research got pretty excited to hear someone who arranges music for some pretty big names, and was an Emmy nominee for his soundtrack creation on Magnolia and Eternal Sunshine of the Spotless Mind. He writes some pretty hipster sounding emo meets classic rock tunes himself.
Because of the nature of his concert, you aren't allowed to take pics or video inside. Seeing Jon Brion is like seeing the artist brain at work. He preforms a few of his own songs, then spends a couple hours asking for audience requests. He takes any suggested song and completely rearranges it playing all musical parts himself. He records a few measures and then moves onto the next instrument, then finally sings the entire song. Often there is a dramatic, depressing, or upbeat tone changed. It was really something amazing to see!
The Largo hosts him often, he's a big favorite. They even made a short promotional video to display a small slice of who this guy is.
[youtube http://www.youtube.com/watch?v=XbZXbBnjIpE]
The only downside: we are not hipsters. It was abundantly clear this is a hipster joint. Next time we will have to have people pre-approve what we're wearing after Jacob grows a beard, and buys suspenders and Toms, and I get some glasses and pack maxi skirts and wear thicker stripes. NEXT TIME we'll blend better!
Get 365 Date Ideas!
We want to help you have the best date nights ever! Grab this FREE printable with 365 date ideas, a date for every day of the year so you never run out of ideas!