Getting Back Into the Groove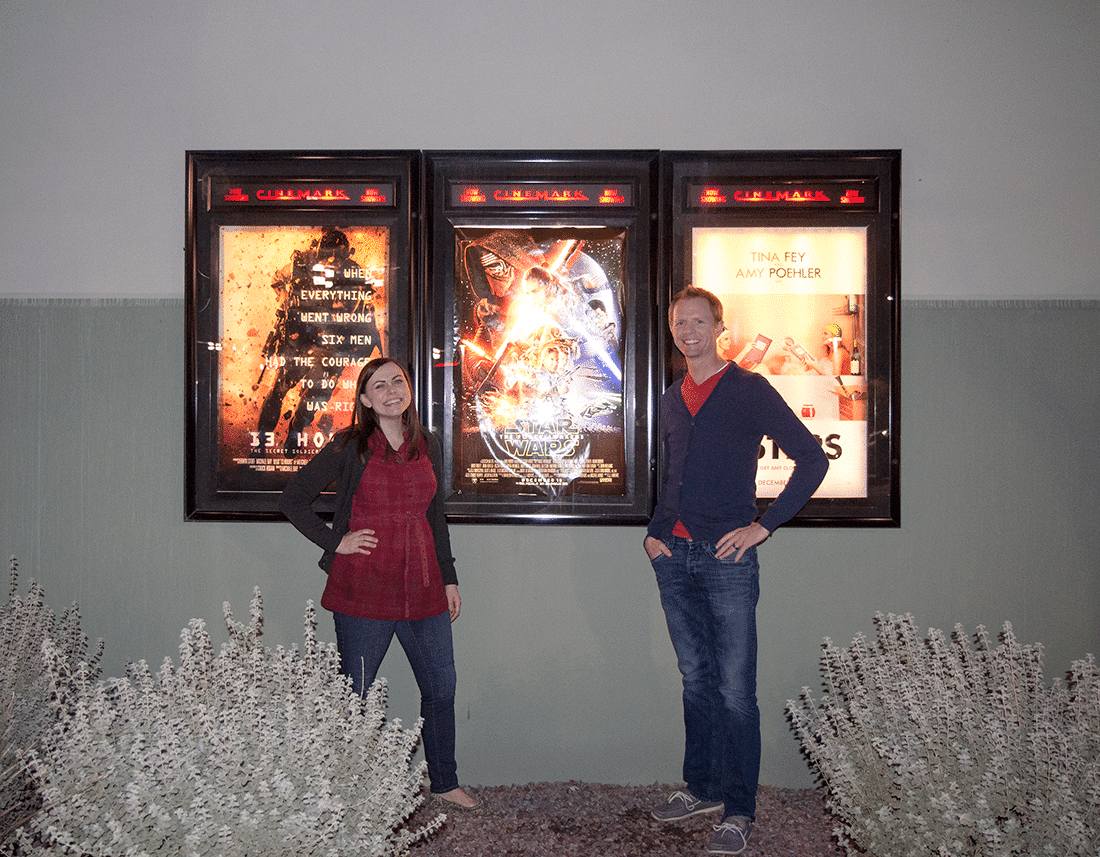 We did something crazy and went to a movie.
We may be a month late to the party, but we've wanted to see Star Wars since it came out. I have been shocked how hard it has been to get away from the little man for a few hours. He's a bit young and too small for several of our teenage babysitters, and he's out of the sweet spot where he could sleep through the loud movie if we brought him. Consequently, we watched all the opening holiday blockbusters pass us by.
We found out a niece was in our area over the weekend staying with my parents, and we jumped on the chance to have her babysit with responsible adults around.
Yes, it's dinner and a movie, but I guess we'll always treasure this date as a symbol that we're getting back into our groove. We're starting to find ways to have alone time together. We still snuck giant burritos into the theater even if it meant being 10 minutes late.
We came home and planned several more activities for the upcoming month outside of dinner with the baby in his carseat. We're even reaching out and booking babysitters a month in advance. Watch out world, we're coming back one movie and giant burrito at a time! Now to get out without a giant spit up stain on the side of my shirt…
Get 365 Date Ideas!
We want to help you have the best date nights ever! Grab this FREE printable with 365 date ideas, a date for every day of the year so you never run out of ideas!