A Fun Way to Spread Good: The Good Cards Date Night
Proudly sponsored by  The Good Cards, but all thoughts, opinions, and love of doing good deeds are all our own!
Date Info: 
The Good Cards – A game to spread love, kindness & happiness
Price: $2-$25 depending how many missions you purchase
Location: Anywhere, that's the beauty of this date!
Website: The Good Cards
If you've ever wanted to feel like you're a part of Mission Impossible and combine doing random acts of kindness/good deeds for others- this date is for you!
I started talking to the founders of The Goods Cards a few weeks ago and fell in love with the concept. It's unique, it's fun, it spreads good, and it's like getting a date-in-a-box you can do no matter where you live. Seriously, this concept is so amazing, affordable, and it's one of those dates you can do from anywhere at any time! We got really lucky to get a preview and our hands on a few cards before they launch to the public, so I'm excited to tell you our experience and why I think this is such a great date!
The Good Cards is the first game in the world that is happening in real life where people receive good deed missions toward collective goals to help people create a better world. It's a connectivity game a bit like Pokemon Go, but unlike Pokemon Go the entire game is a "real life" game played in real life, and real time. Basically, the founders wanted to monopolize on the fun of Pokemon Go, but create a concept that literally helps change the world and does so much good- which is such a cool concept worth supporting!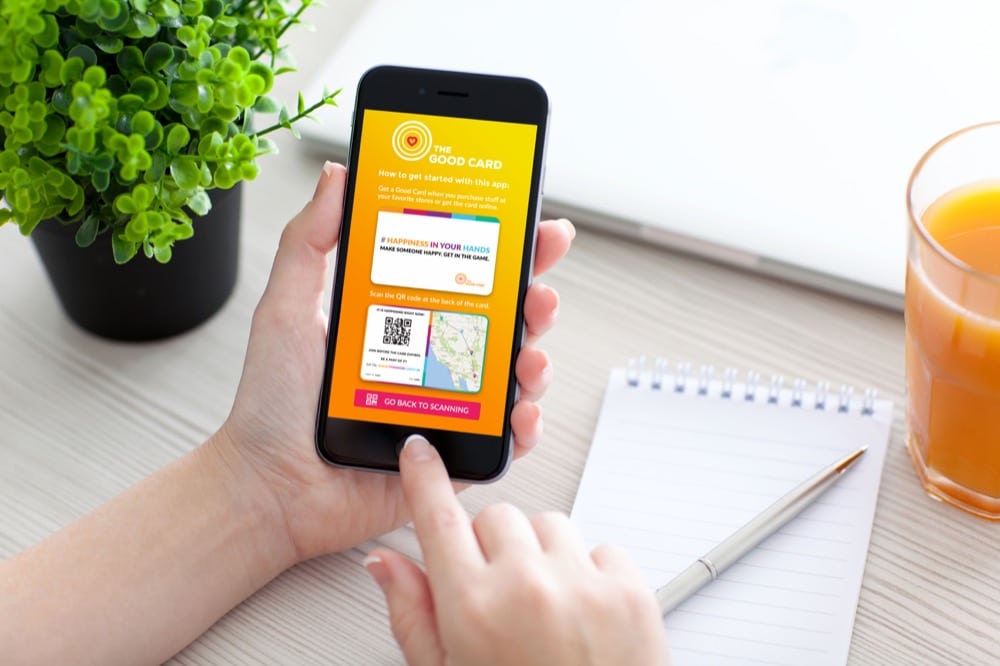 How The Good Card Works:
You will receive a physical Good Card. Download an app, scan the card in your mobile app, and receive a mission of doing a good deed for somebody else, secretly and anonymously. The next person receives the card, through a good deed, they scan it in their mobile app, and they receive a mission to pay it forwards. As the cards travel from hand to hand, everybody in the line is able to track it and read all the kindness stories happening around the world with the exact card you passed. There are 12 missions and four levels where each time you complete a mission you unlock the next. So essentially they are gamifying random acts of kindness and making an app to track the card's journey!
Each mission will be done anonymously and you can track the anonymous good deed. You can see the journey of your good deed via stories, locations, cities, countries, and activation. As your good deed travels you will see the impact globally with a tracker inside the app that displays the storyline of your card. It's pretty cool to think this little baby starts with us, but we can drop it off and let it possibly travel the world! Cards have already traveled from the USA to 18 countries: Colombia, Belgium, Bolivia, Netherlands, Puerto Rico, México, Chile, Costa Rica, Portugal, Poland, Jordan, Ukraine, Australia, Switzerland, UK, Canada, Bali, and Malaysia- and guys, that's just before the Kickstarter launch (that started today!), it's been that popular with the lucky few who got to sample and try them. It makes me so excited to see all the places they will go and goodness they will share!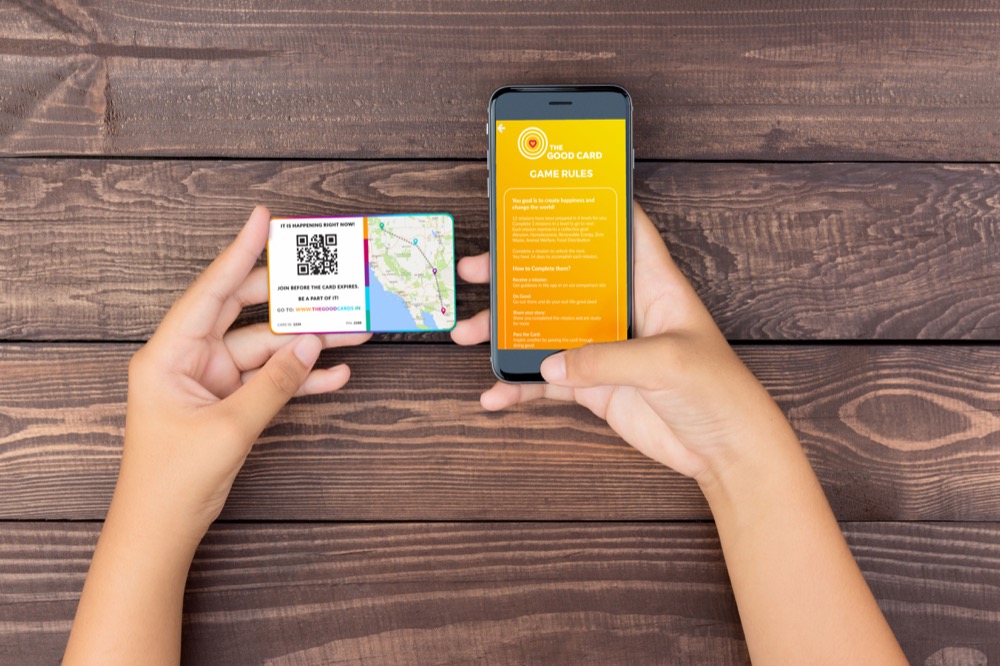 So we scanned our card and were happy to see there were a couple missions for one person to do- enough for a date night. I want to keep the first a mystery in case you're getting your own card, but it was fun and easy and such a great way to start the date! But I will share our second mission, which asked when the last we bought something for a friend or family member just because. I kind of had to think because I'm pretty good at the holiday and birthday game, but giving gifts isn't my love language and I can't say I'm awesome at randomly dropping off a present or package. 
So we took a little trip to get items for the queen of random acts of kindness, my friend I tag most often here who you see taking pictures for us often- Chrissy Blake. She's ALWAYS thinking of others, and this cool concept just has her name all over it, so I knew she'd love a package of some of her favorite things, and she'd also love to be the person we'd pass our first card over to because she will run with this and spread it on! So we're sending her a letter with this explanation and some of her favorite things and I can't wait to track what she does next!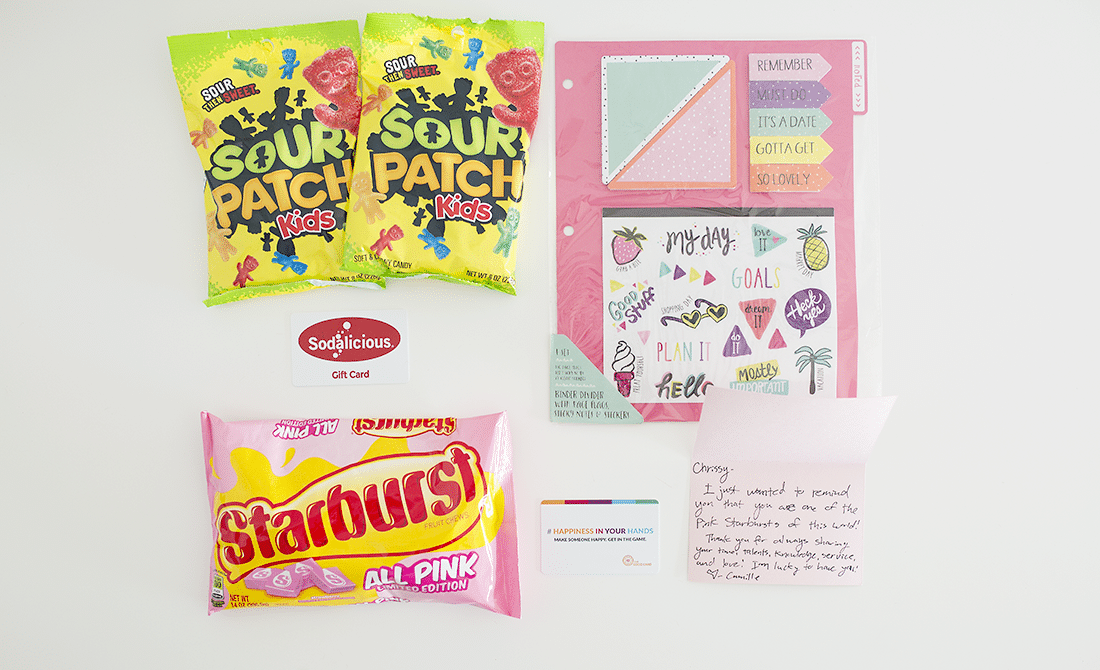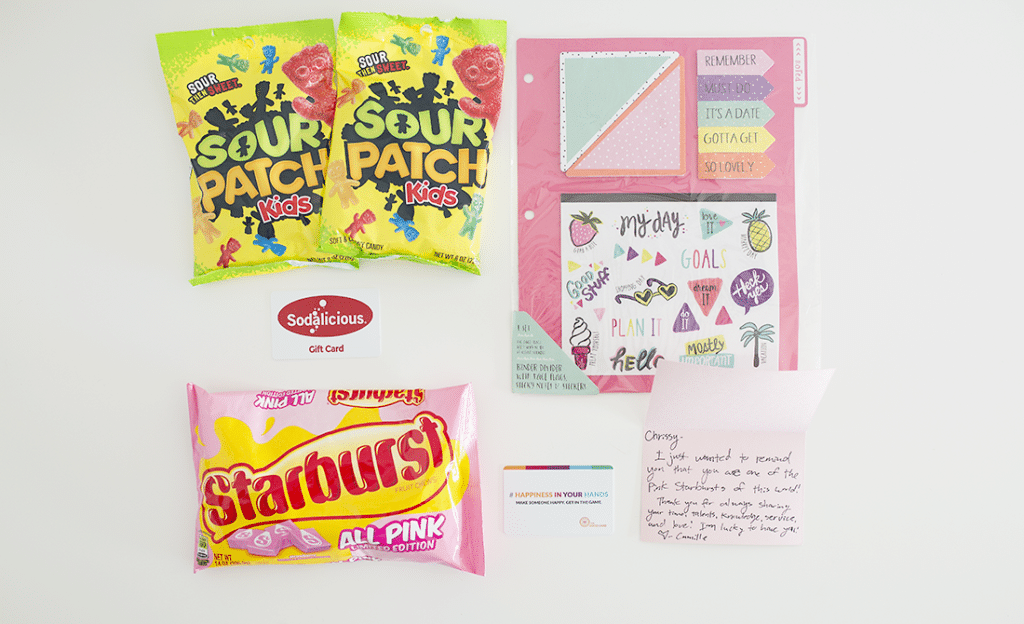 I love that the mission of The Good Cards is to collectively help individuals spread more happiness, love, and kindness, thus creating a better world. The collective actions of doing good create engagement, sharing stories of inspiration and cultivates influential communities of love and kindness; helping to build and restore faith in humanity and society. That's what they're going for, and I love that it's such an easy and fun thing to be a part of for a date!
If you're with me on this fun, cheap date idea that does so much good, you definitely want to head over to their website today and help them get started so more good can be spread!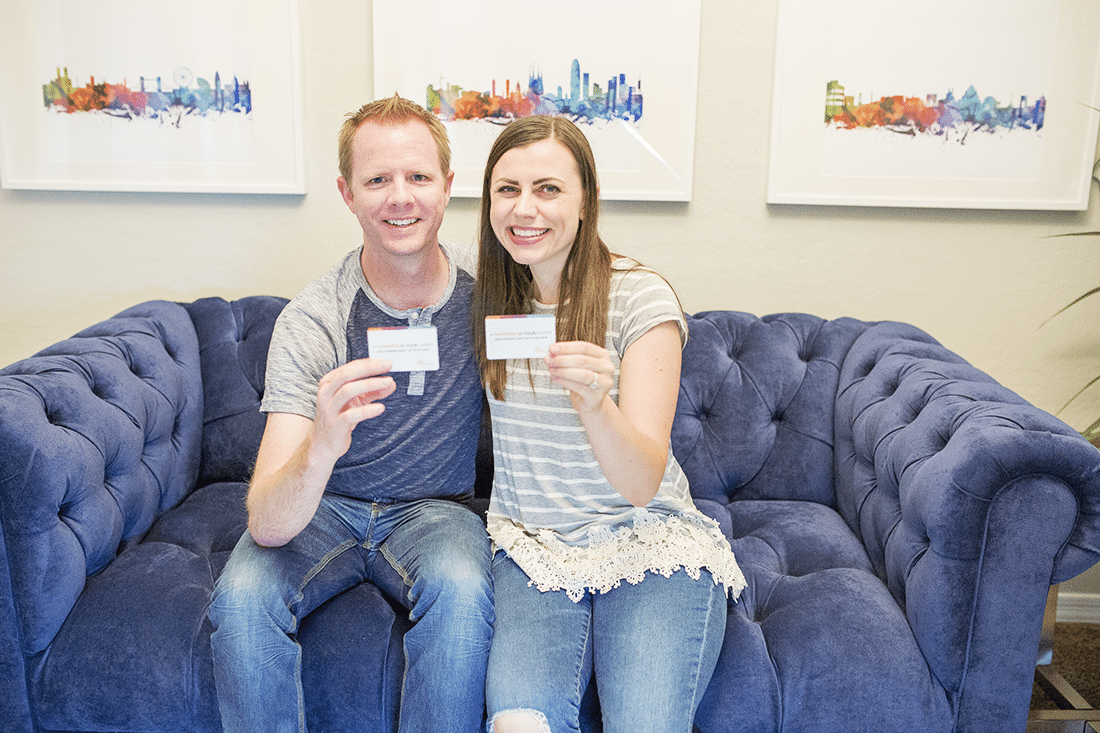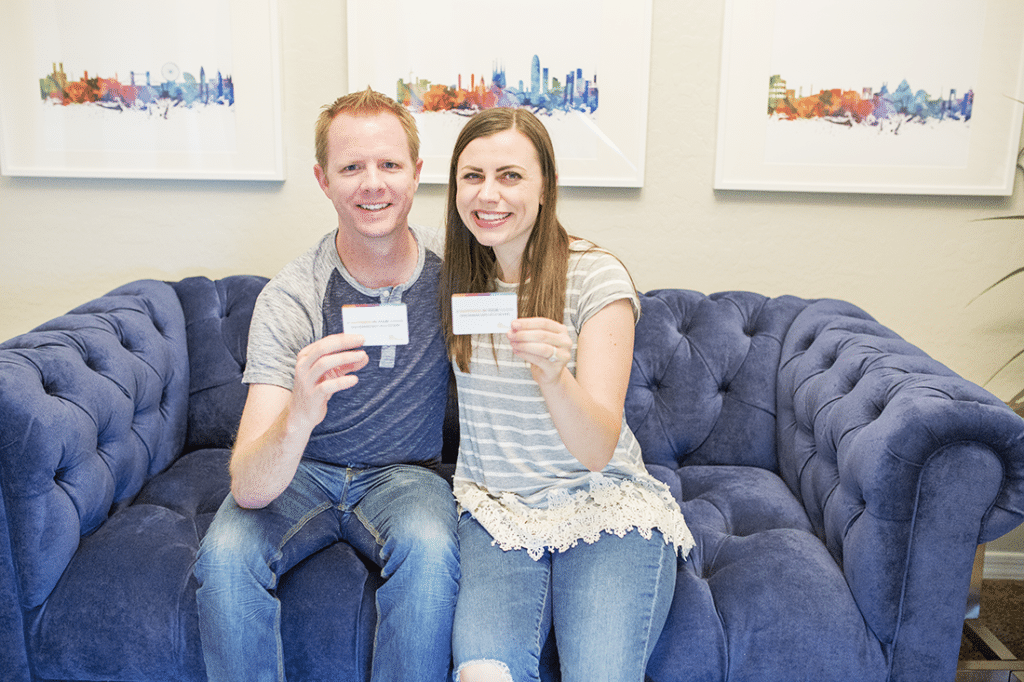 I also love that spreading the love makes us feel even more love, as cheesy as it sounds. That's why I think this is one of the easiest, most effective, and inexpensive date ideas out there! 
Get 365 Date Ideas!
We want to help you have the best date nights ever! Grab this FREE printable with 365 date ideas, a date for every day of the year so you never run out of ideas!