The Great Home Makeover: The Kitchen Phase II
We realized that with paint, cabinets, counters, and baseboards it was time to change some aesthetics. We bought a fridge- bigger, stainless steel, great deal. You'll see the pics, we forgot to take any the day before we purchased it.
The Great Kitchen Makeover
But this was our greatest eyesore:


It was free, and thus we did not complain. We loved that all the chairs were ripping through and that we banged hands on glass and legs on travertine regularly.
Oh how many nights were spent searching and spreadsheets created on the quest for a new kitchen table. The verdict: We wanted something way nice and we're super cheap. BAD combo! Sometimes Craigslist pulls through after a month of searching everyday. We found an awesome solid wood table with some character that was in great condition and a great deal!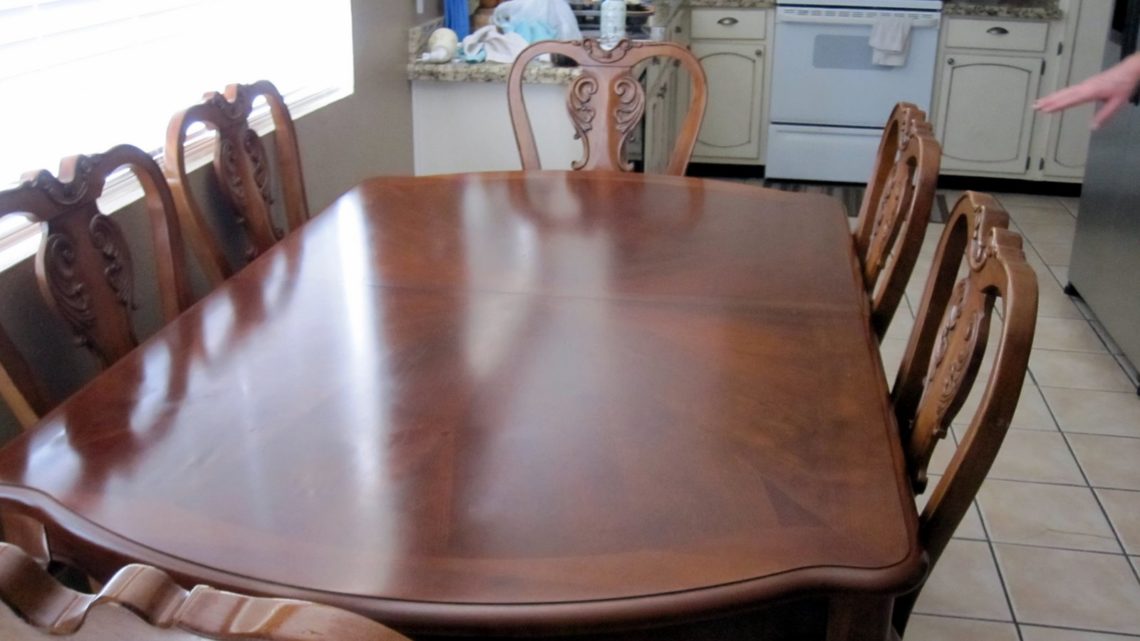 It's pretty good for now, but I see a refinish in an expresso brown coming it's way!
The other sad thing was the windows. So plain, so boring, and in desperate need of someone looking up no sew tutorials and inventing their own no sew curtain with a pleat.
Thank you Joanne's 50% off expensive home decor fabric, we could have not done this without you!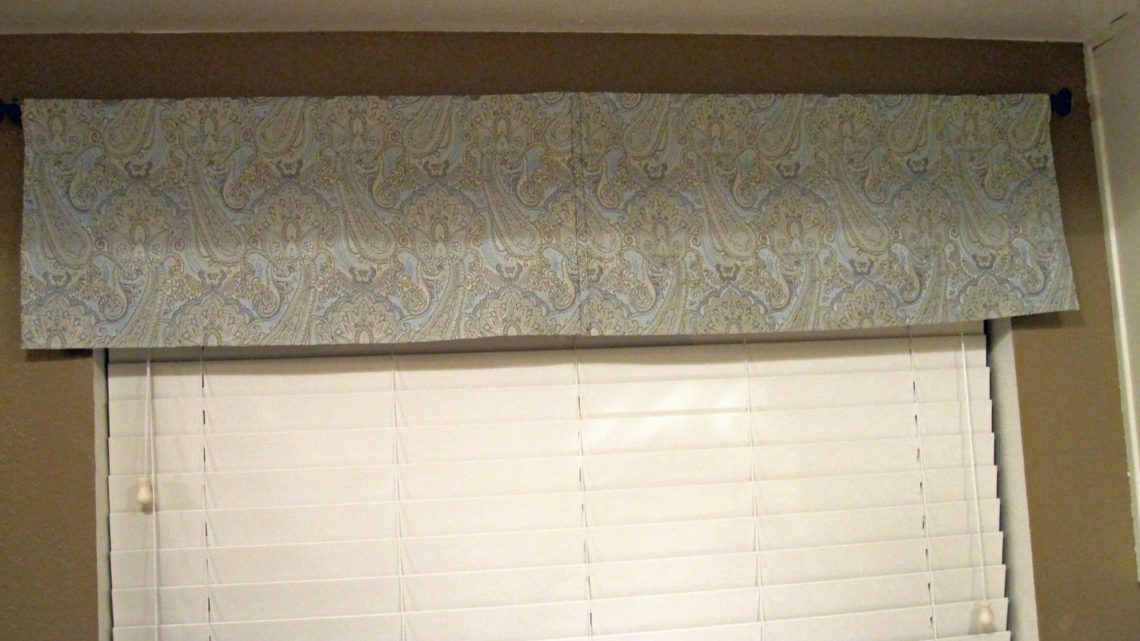 Here's a better picture of what the fabric looks like. Ironically the hanging process yields better shiny images!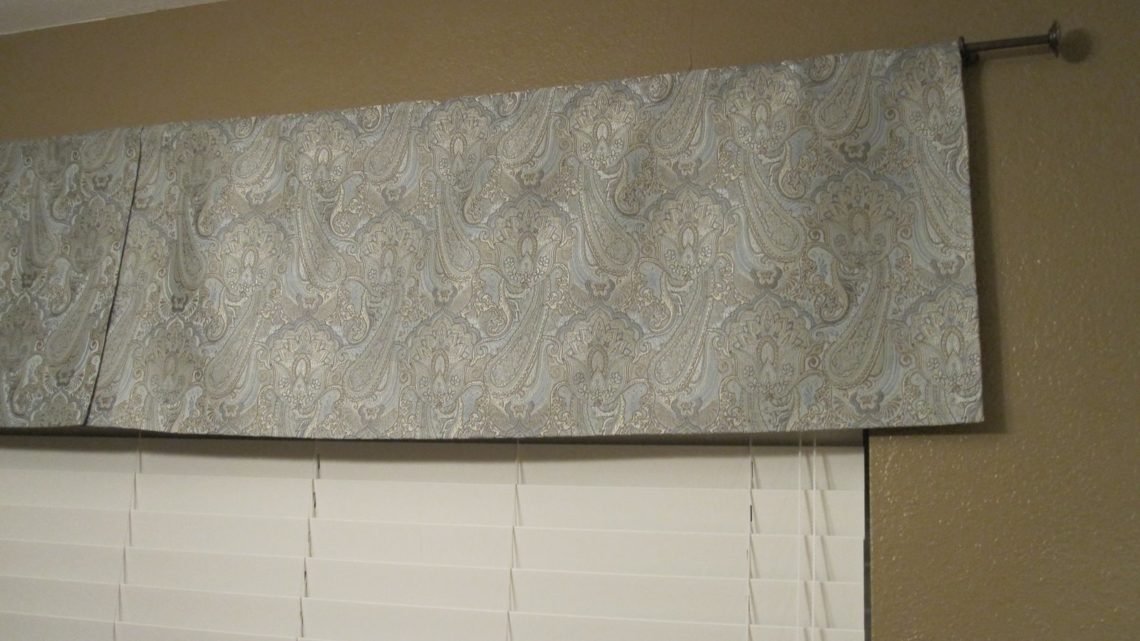 And the next thing was the wall. We haven't put up more than a sign in our house in 4 months of marriage. SO, it was time to figure something out. I love looking at other kitchen remodel on a budget ideas, and they also inspire me to get thrifty with the decor.
We love food. There is no question about that. We love to cook. We love to cook and eat food for dates. So naturally, decor needed to be encouraging.
When this quote by Julia Child was found on Pinterest by Camille, she became obsessed and knew a version that fit her kitchen must be made.
.76 cents later this sign was created and hung: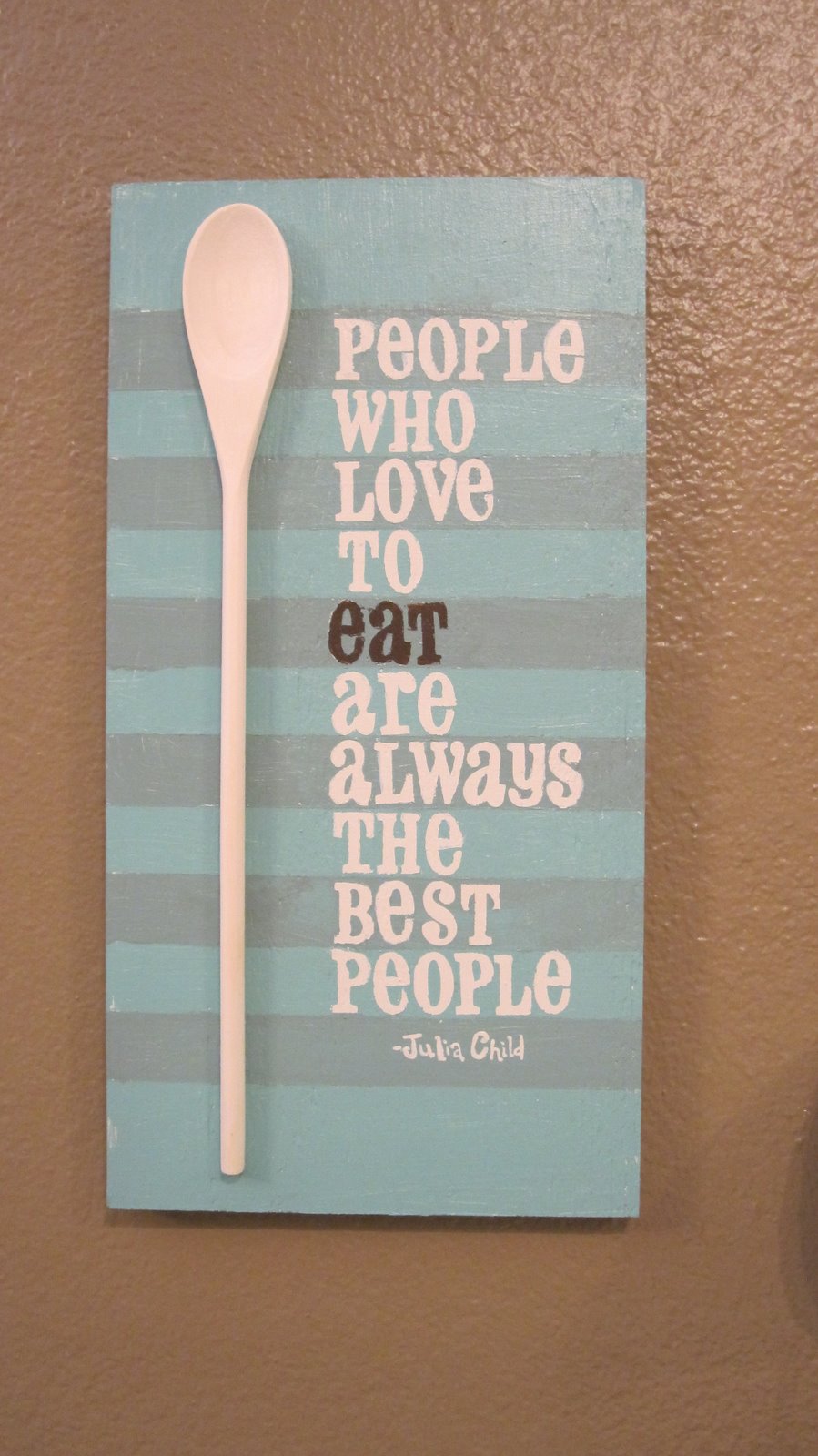 Were truer words ever spoken? They are ALWAYS the best people!
And to encourage more foodie-ness in our kitchen we decided to try our hand and making our own custom color chalkboard paint. Turquoisish-robin egg blue did the trick.
And small plaques for each day of the week to encourage menu planning were made.
And together they were put on the boring wall to add some spice and food encouragement.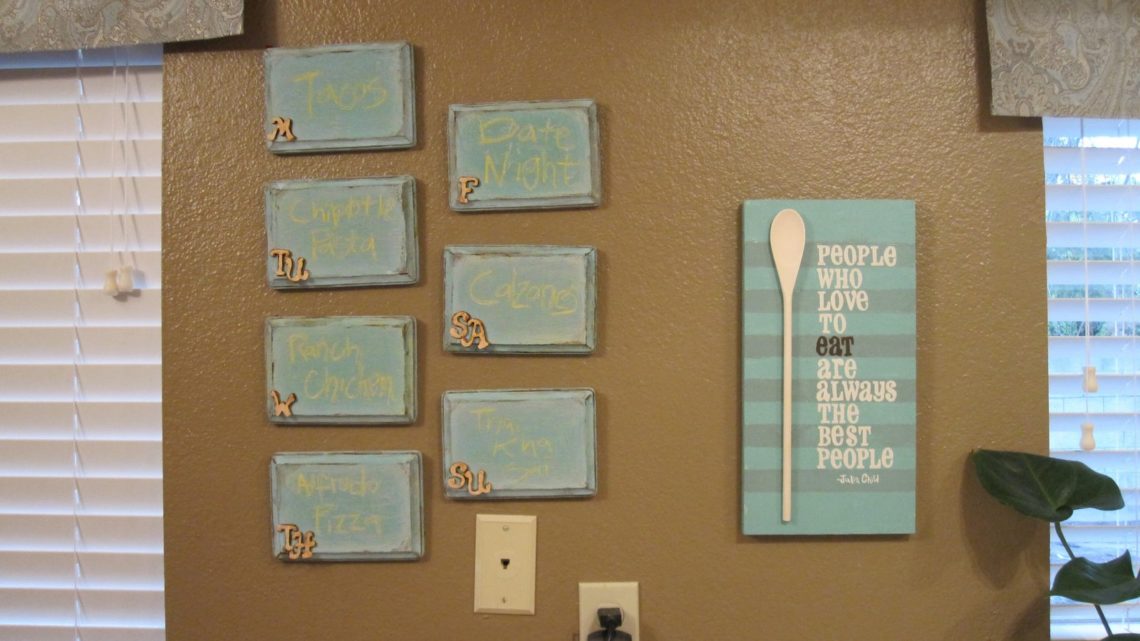 Jacob ripped out the fluorescent light one day too, but we're still finishing that and have a stenciling plan for the ceiling. Oh and we bought a cool magnetic knife hanger from IKEA. It's making cooking a literal bajillion times easier.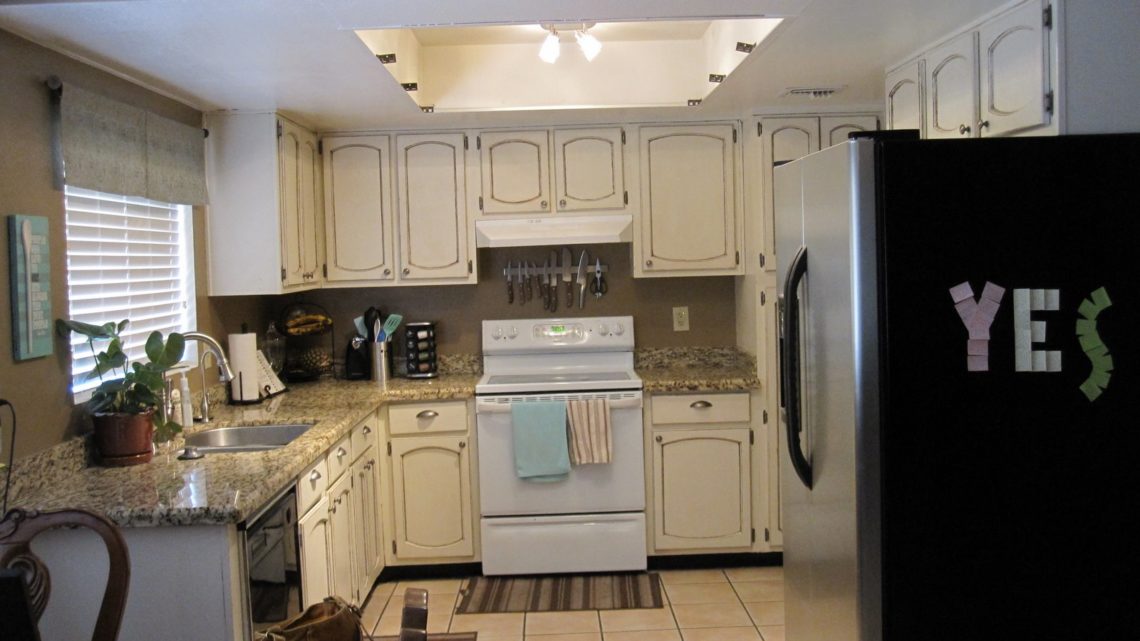 And that friends is the story of how this ugly, dirty, white, boring kitchen from the 70's became something we now sit in, look around, and smile.
BEFORE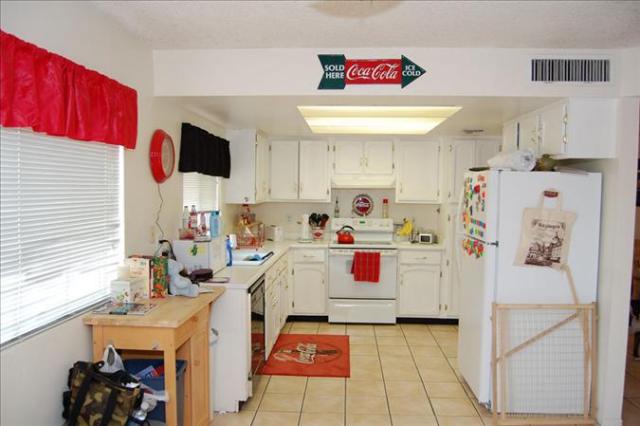 Like this home DIY post? You may like these too:
The Great Home Makeover: The Kitchen, Phase I
Get 365 Date Ideas!
We want to help you have the best date nights ever! Grab this FREE printable with 365 date ideas, a date for every day of the year so you never run out of ideas!