Healthy Snack Ideas That Are Easy to Grab On the Go!
Thanks to Nice!® at Walgreens for sponsoring this post as part of the #SimplyNice campaign. Although I have been compensated, all opinions are my own
Does anyone else hear mention of a car trip longer than a half hour and immediately put snack packing at the top of their to-do list? I'm a snack fan, I always have been, and I'm a firm believer snacks can make or break outings. However, I must admit that I was a novice snack packer until I became a mom to a toddler and learned that snacks can literally save the day. It's also motherhood (and prepping for motherhood), that taught me that not all snacks are created equal, and choosing healthy snacks that everyone enjoys is important for me and for my entire family. On our last family outing, I stopped by Walgreens to pick up some snacks and I was so pleased to see a wall full of healthy snack options that are easy to grab on the go!
The darling new teal packaging of Nice!® caught my eye first, but the easy-to-read labels and wide offerings of healthy made me halt right in front of the display of snacks and lock eyes with so many perfect options! The primary focus is balanced food ("healthier" & indulgence where allowed) food that is great tasting with three tiers: base, premium, organic, creating a simple way to live better, and an easy way to find healthy snack ideas on the go. We're talking easy information on the top right corner of every snack bag letting you know what kind of choice you're making like calories per serving, high protein grams, a good source of fiber, all-natural, etc. Truly Nice!® delivers uncompromised quality and taste, and does it transparently!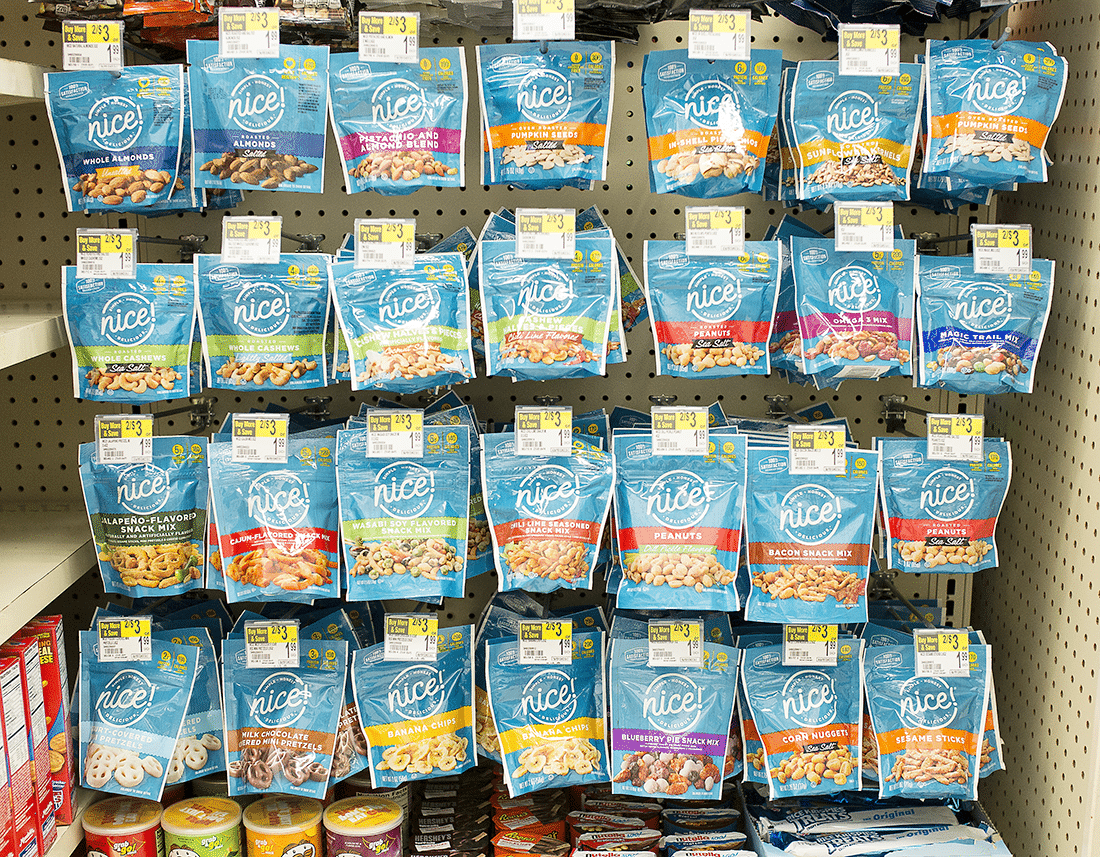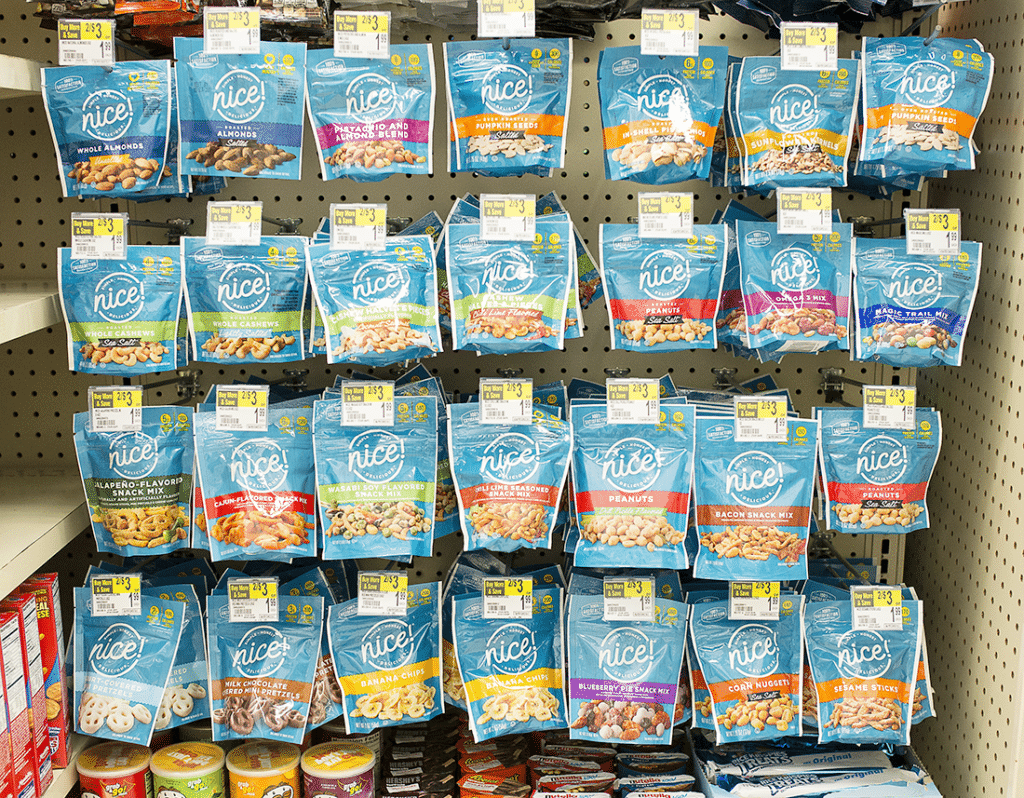 Nice!® believes in celebrating the good in every day, in every food, offering a range of healthier products that nourish the body, and delicious treats that elevate the spirits. They are all about balanced food and beverages that offer great tastes you can feel good about so that you can live well for less. The result, no PHO's, no trans fats and striving to use real ingredients and reducing artificial ingredients. Simple. Honest. Delicious. I love that the labels have your back making sure it's just those things! Delicious offerings in both sweet and savory varieties. Honest basics like raw nuts, and a few delicious indulgences with honest ingredients too.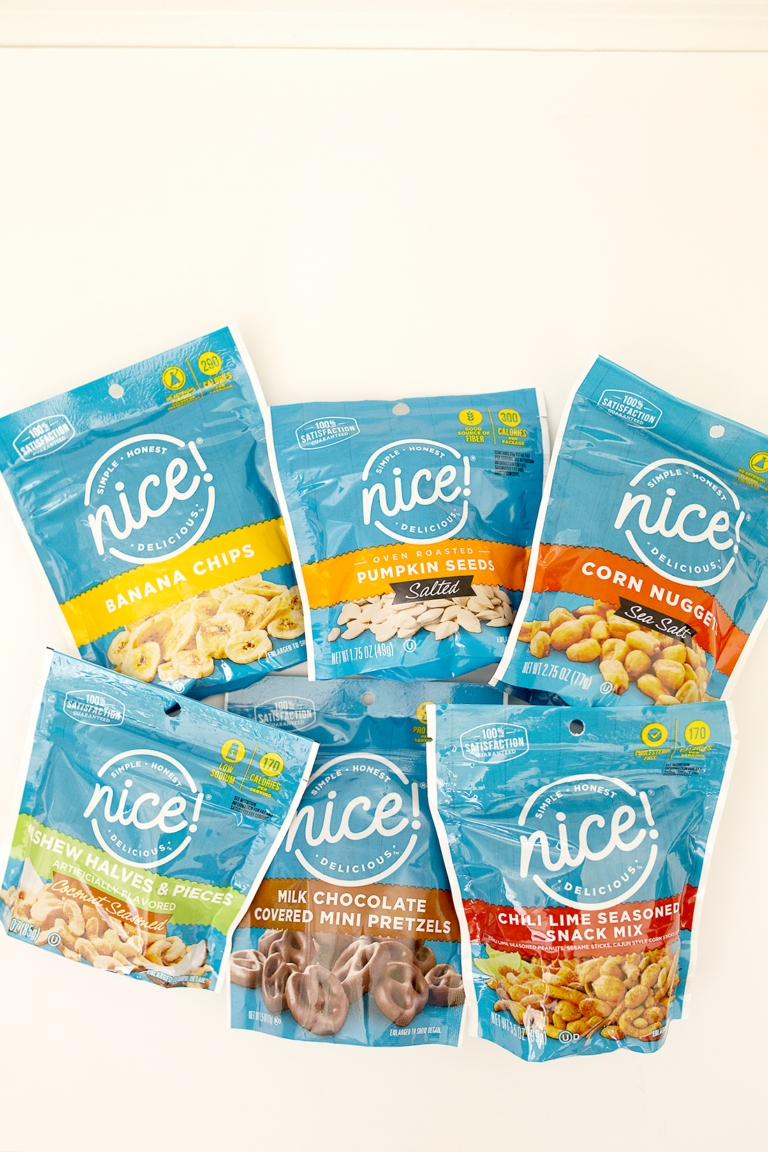 It made stocking up for our family outing so easy, so quick and had me confident the next toddler fit could be diverted with the excitement of a new snack I could feel good about offering. Let me tell you, that is precisely what happened! Just as we watched an overwhelmed toddler on our last museum visit need a little break, I pulled out the banana chips and watched him gladly enjoy snack time, and his parents enjoy the ease and confidence the Nice!® snacks from Walgreens gave us knowing we'd made good choices for snacks for not only our toddler but for our whole family. Plus they are brilliantly designed with resealable pouches, which made keeping them fresh, delicious, and easy to store on our family outings.
I can confidently say we'll be back to stock up again soon, and to try more of the delicious snacks that help make family dates so easy and such a success!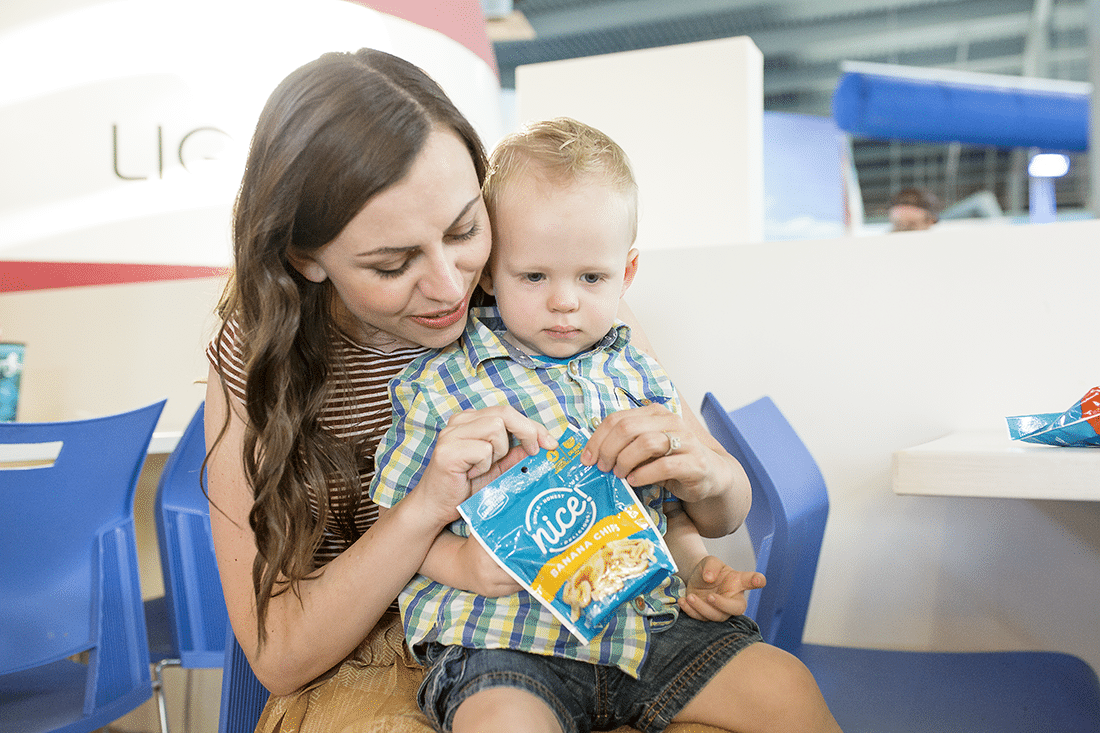 This is a sponsored conversation written by me on behalf of Walgreens. The opinions and text are all mine.
Get 365 Date Ideas!
We want to help you have the best date nights ever! Grab this FREE printable with 365 date ideas, a date for every day of the year so you never run out of ideas!