Helping Your Kid Learn to Love Family Outings to Restaurants: Tips for Eating Out With Toddlers
7 Tips for Eating Out with Toddlers: Bringing your kids out to eat can be pretty challenging, but here are a few tips to help make it a little easier on both of you.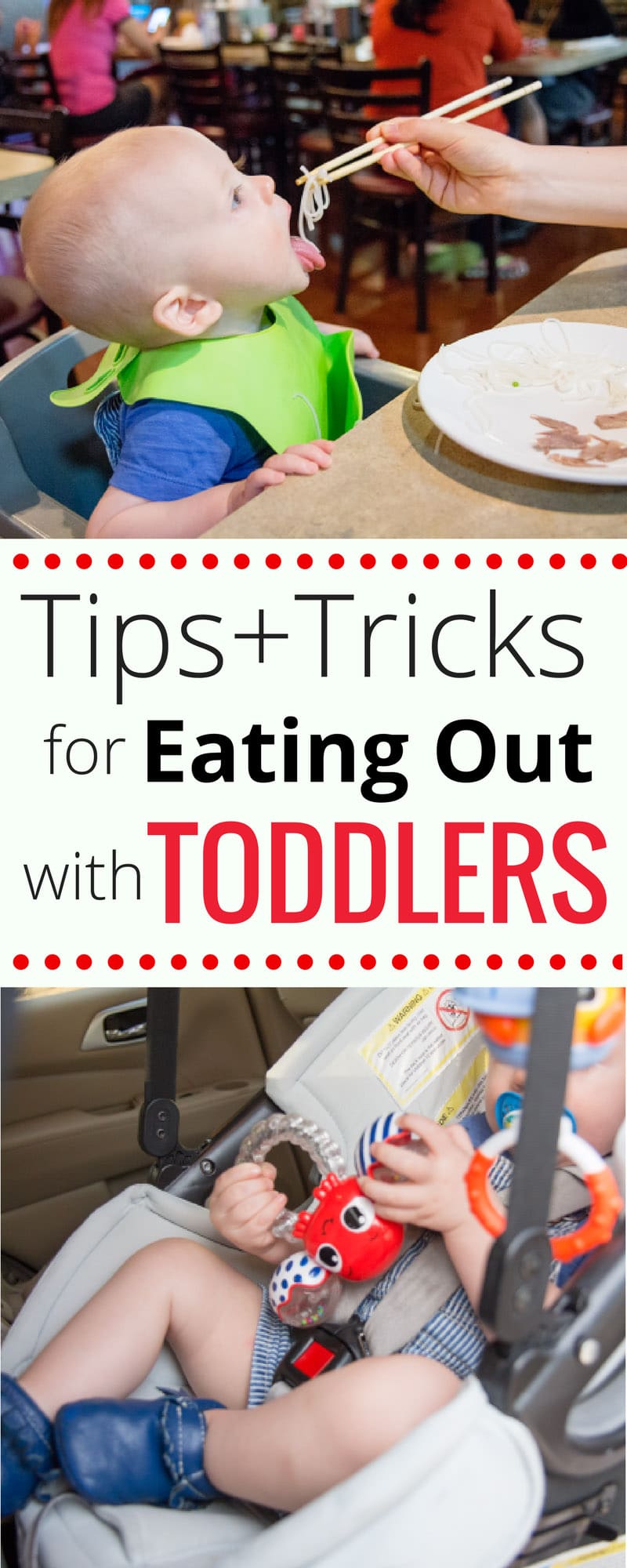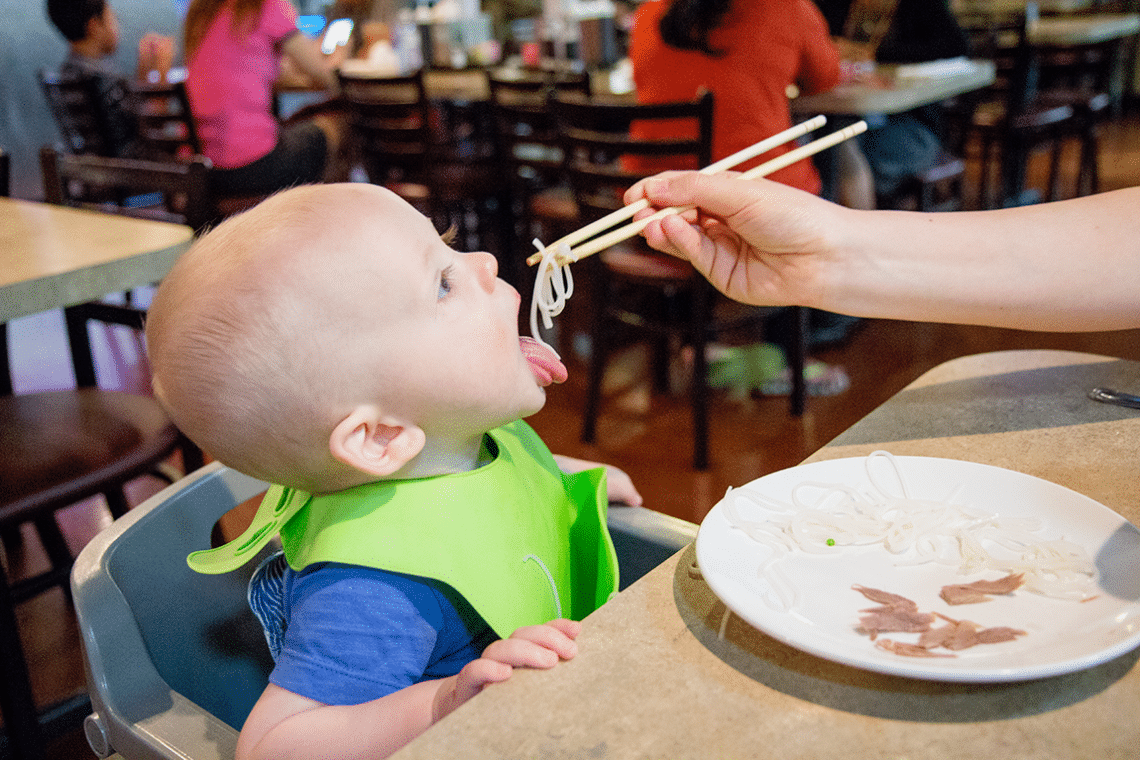 This post is sponsored by Little Tikes, who help us practice our 7 tips for eating out with toddlers, but all thoughts and opinions are our own! 
We originally thought we'd have a babysitter on speed dial and we wouldn't be able to bring our infant/toddler on any dates with us without being a total distraction. I know the day will come when he outgrows this, and my speed dial spot is vacant ready for that day, but so far we've been incredibly lucky to find our child really is one of us! He loves going and doing and trying new things and experiences! Even this weekend after catching a terrible bug and going to get Pho we were shocked that he loved chopsticks, soup, and even a little Sriracha, which were all new experience for him.
That's not to say he's perfect, he's still a baby, but we've learned a couple things really make the difference in having a baby who rolls with the punches and loves going out to eat and on family adventures.
Tips for Eating Out with Toddlers
1. New places often mean drives, and that's the hard part for us! He's fine for so long, but if we venture too far (which happens to be where all the new exciting date spots tend to be) he doesn't like being alone in the backseat. This results in a bad mood before we even get there and a bad experience. We game this a couple ways, but the best is by switching out toys frequently and handing him one or two for the drive so he feels occupied and like he has a friend to enjoy the ride with. We particularly love sensory toys right now, and this Little Tikes Hide 'n Seek Hermie dangling from the car seat is a current favorite!
He loves pulling and feeling the
Hide 'n Seek Hermie
, and it buys us an extra 15-20 minutes driving time easy! He's in a good mood to begin with, and that's key!
2. Go after a nap or at an earlier dining time. Fewer people and less of a wait for food is a good thing. As much as we're Friday people, we know this season of our life means more Saturday dates if the baby is tagging along. That's fine, we still love you Friday, and we'll be back in another year!
3. Take your kids often! Some parents do it so little it's a new scary experience every time their kid goes. Because we do a family date out to eat once a week to a new place, Mack has learned that's the norm and something to enjoy. He's learning to communicate with waiters, try new foods, and enjoy what mom and dad are eating. I never wanted a kid who only ate mac and cheese, no matter how cute that would be as a nickname for Mack :), and I love that he's learning the routine so it feels comfortable.
4. Bring a bib they use at home regularly. We've tried restaurant bibs and he always pulls them off and seems panicked. But the second his silicone bib we use at every meal comes out he's fine and knows it's time to eat, just in a new place. Which reminds me, I should probably buy one just for the diaper bag because the times we forget it never end well.
Dining Out With Toddlers
5. Bring one toy in with you to the restaurant. Since Mack's a fan of all things water, the beach themed Shake 'n Rattle Crabbie Ring is perfect! We love this one because there's a maze in the back, and that keeps him busy! Coloring isn't an option when they are this small unless we want wax to be his entree, so a toy that's easy to store and has several ways to play with really goes a long way! Crabbie makes a noise that doesn't distract other diners, but keeps the baby occupied! I love that we can hand it to him in the car too and if he's upset about leaving Hermie behind it's easy to distract him and remind him one toy can come!
And side note, how cute is the Soothe 'n Spin Octopus too? Time to make another
Target
trip!
7. Strengthening Baby Toys6. Don't be afraid to leave if they don't behave. I've watched lots of good parents walk out embarrassed or miss out the meal for the sake of helping an exhausted kid or disciplining a fit thrower. It's amazing how a few times of discipline and missing out later, kids seem to understand etiquette and what limits they can't push. We're just starting this temper tantrum phase, so don't mind us if you see one of us darting out to the car. But kids also get tired and overstimulated, so it's fine to give a little break too.
7. Let them try everything that's appropriate for them. Baby-led weaning has made all the difference for us and our baby's favorite food is curry at our favorite Indian restaurant. When he feels included and watches one of us try food he's so much more apt to do it! I hope he never loses that sense of adventure for food. Let's also pray he's not a teenager embarrassed by his parents some day because we don't plan to quit family dates to new places anytime soon!
So there you have it, a few things we're doing to help our baby love eating out, behave well, and enjoy the experience! Familiarity, the right toys, starting on the right foot, and going regularly are making for a lot of fun memories helping our child learn to love adventure and new experiences as much as we do. Those are the keys to eating out with toddlers and creating success for everyone!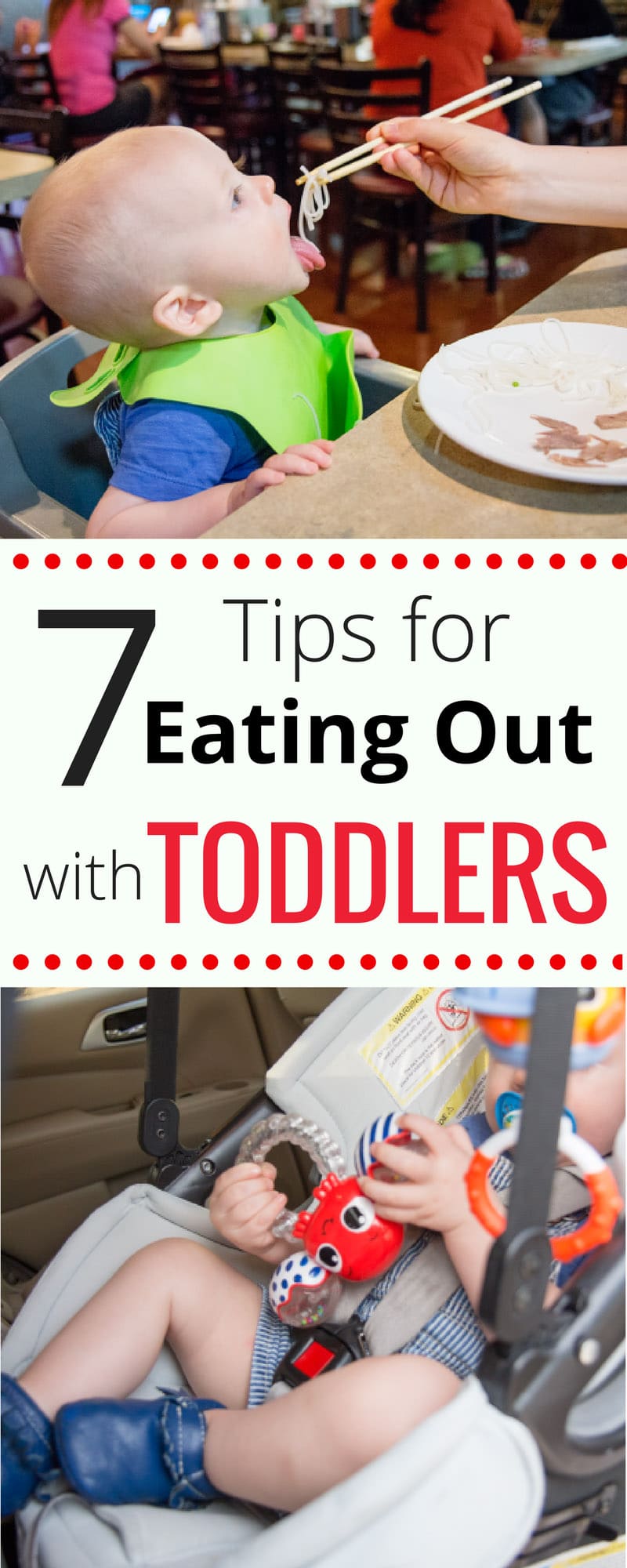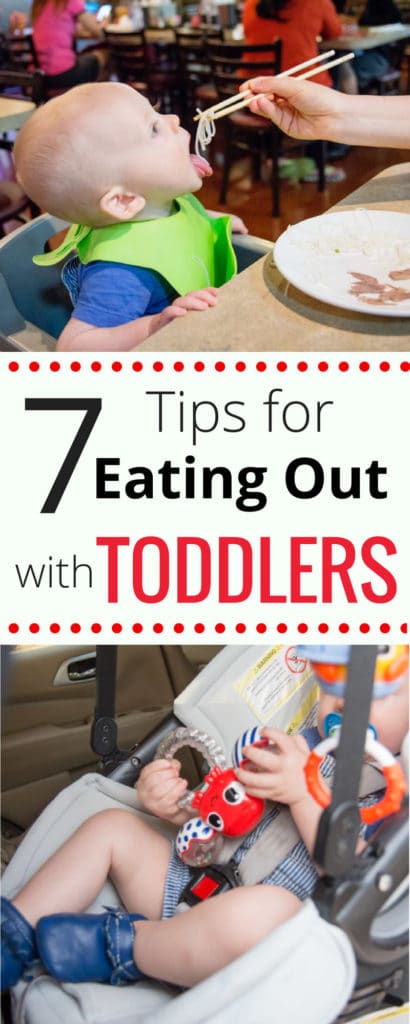 Get 365 Date Ideas!
We want to help you have the best date nights ever! Grab this FREE printable with 365 date ideas, a date for every day of the year so you never run out of ideas!