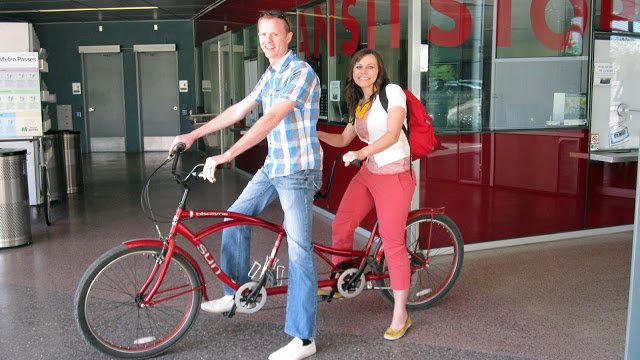 It really is amazing to see each year end, I feel like time just keeps speeding up and seasons are just a blink of an eye. We had a wonderful 2012, mostly ups with a few downs that helped remind us to appreciate what we have and all the good in life.
With that said, here are our top events month-by-month celebrating our highlights of 2012:
January:
We started the year off right with our 12 Months of Dates on a tandem bike adventure.
We got a serious upgrade in our ability to take pictures with the camera for Camille's Birthday, and enjoyed a Shakespearean play.
February:
We seriously enjoyed one romantic Valentine's day at the Tymeslip Valentine's Ball. It was also so fun to go see Wicked at Gammage.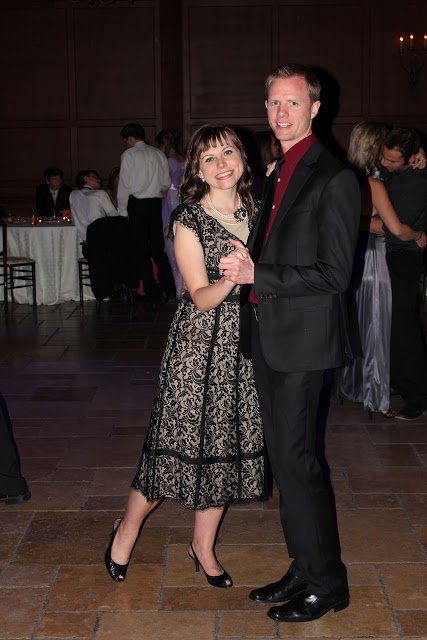 March:
We celebrated our first anniversary, and enjoyed an excellent second honeymoon on a Mexican Riviera Cruise– ziplining, whale watching, snorkeling, and enjoying a relaxing vacation!
April:
This was our easiest month to choose our favorite date, hands down the Art of Merlot- paint your own Van Gogh Date wins!
May:
At the end of a tough month we were both offered new jobs for great companies on the same day
We also really enjoyed attending the Eric Hutchinson concert this month.
June:
We were lucky enough to travel quite a bit this year, but we're pretty sure our favorite trip was the Bisbee/Tombstone trip learning of AZ Wild West history and visiting one of the 10 top most haunted places in the world! We took tons of pictures and soaked up this town- they even found our blog and asked to use some of the pictures for tourism- sweet!
The week after this trip we were blessed to start new jobs together on the same day.
July:
We were featured in BYU's newspaper for an alumni spotlight because of this blog- such an honor!
We also enjoyed the MIM, and Dave and Buster's in this hot month.
August:
Our Flagstaff getaway to beat the heat and enjoy the mountains couldn't have come at a better time!
Also one huge life accomplishment and ambitious New Year's resolution: Camille paid off her last student loan from grad school!
September:
Can we limit September to one thing? When we looked at our date night shared calendar we mentioned how we would never have another month like this again.
Going to see the Les Miserables play that I had made myself wait to see since I was a teen was truly amazing. Seriously, read the book and then go!
We had our 12 Months of Dates derailed but were okay with that because we spent that weekend going to Disneyland and had a magical experience!
October:
We got serious about running and had a blast at the Neon Splash Dash.
Also Jacob winning runner-up for most creative costume in his appearance as Bob Ross at a Halloween party will forever be in our memories!
November:
We had one of our most favorite dates ever at the Sweet Basil cooking class. Good thing we'd earned those calories getting serious about marathon/half marathon training and having our family Neon dance party.
December:
We don't see a lot of movies, but we seriously loved Les Miserables this season. Holiday parties, friends, and family were all so fun, particularly when you get to wear an ugly sweater!
What lucky people we are to have had an amazing year together with so many wonderful memories! We're looking forward to another fun year of married life, friends, family, and dates!