Holiday Baking Night: Gingerbread Cookies
Gingerbread cookies are always a fun holiday tradition, but sometimes take a lot of time to do. We're sharing an easy hack to make gingerbread cookies part of your next holiday baking night even with very limited time!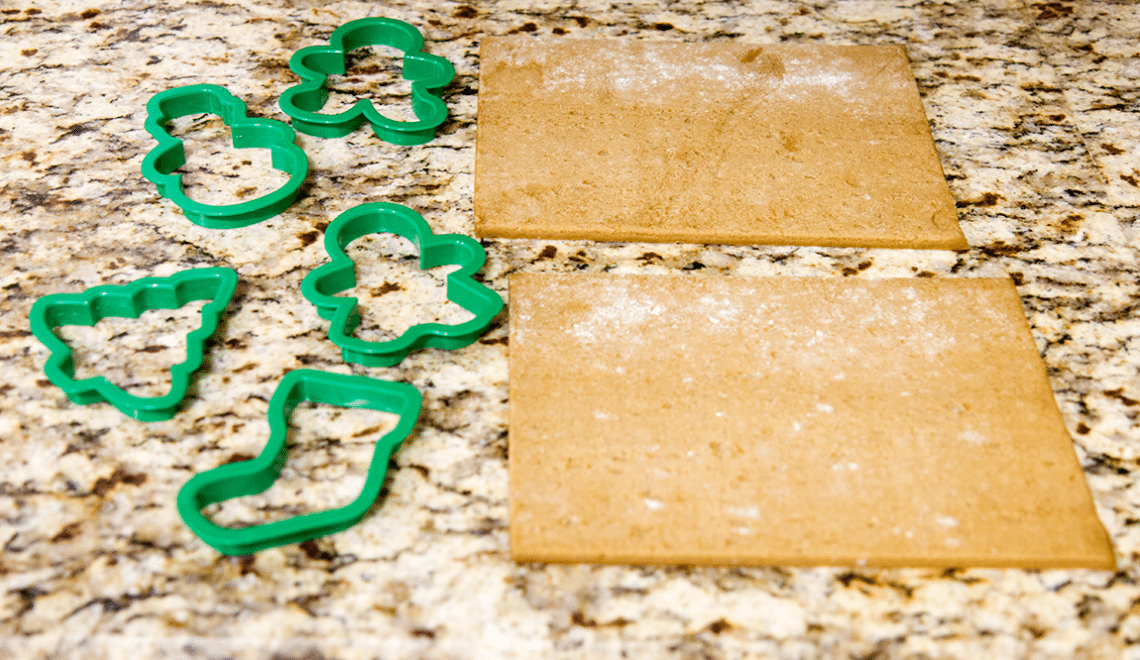 Thanks to Nestle Toll House for sponsoring this post, and thanks to readers for reading the occasional sponsored post so we can continue to fund our date nights. 
We love fitting in some holiday baking, the evidence
here
 and
here
. It's a holiday tradition we've created together that always gets us in the holiday spirit. However, often the busy season gets the best of us and we have a hard time finding the time to make the baked goods we so love doing. Baking gingerbread cookies is at the top of the list!
We found a wonderful secret that let us fit in a holiday baking date night even on a very busy week. Gingerbread cookies aren't something we often have time to do, but we're so happy that this hack makes it possible!
Because of this baby we were able to welcome these friends into our home!
This year Nestle rolled out the Nestle Rolled & Ready Cooke Dough Sheets. For about $2.50 you can pick up one of these gingerbread cookie dough sheets and make a full tray of cookies.
Making Gingerbread Cookies
No kidding with the rolled and ready part, you pull them out, cut out your cookies, and bake for about 8 minutes. It is pretty awesome to save all the steps of baking in the prep process.
We felt like such cheaters, but cheating on baking never felt so right!
I was nervous they would taste too processed since cookies are my love language and I'm a baking snob. I can't speak for their other flavors, but their gingerbread was seriously excellent! I kept thinking how excellent it would be to make a gingerbread house or creative structure with fresh dough all ready to go. Maybe next year things won't be so crazy for Jacob at work, and we'll be engineering fun structures with our own designs!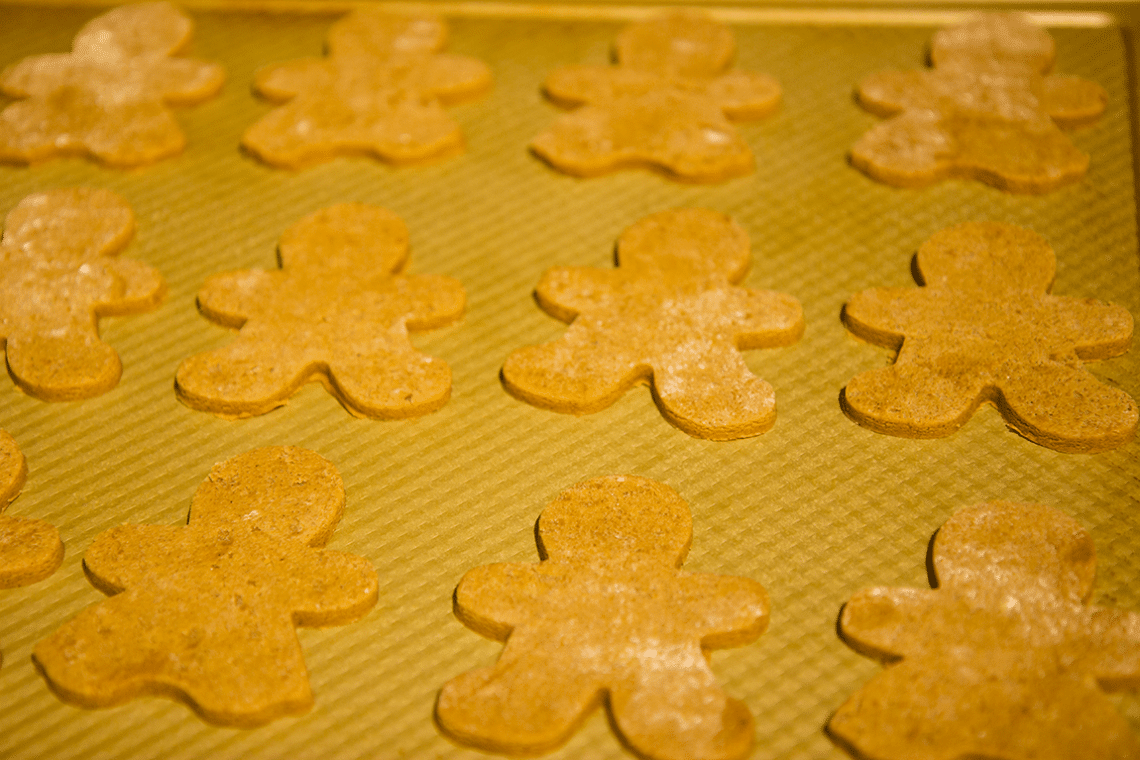 We were glad the 30 minutes we had available together was spent decorating and enjoying the spoils. It's amazing how a few shortcuts and being resourceful means you can still enjoy some of your holiday traditions even during a busy season!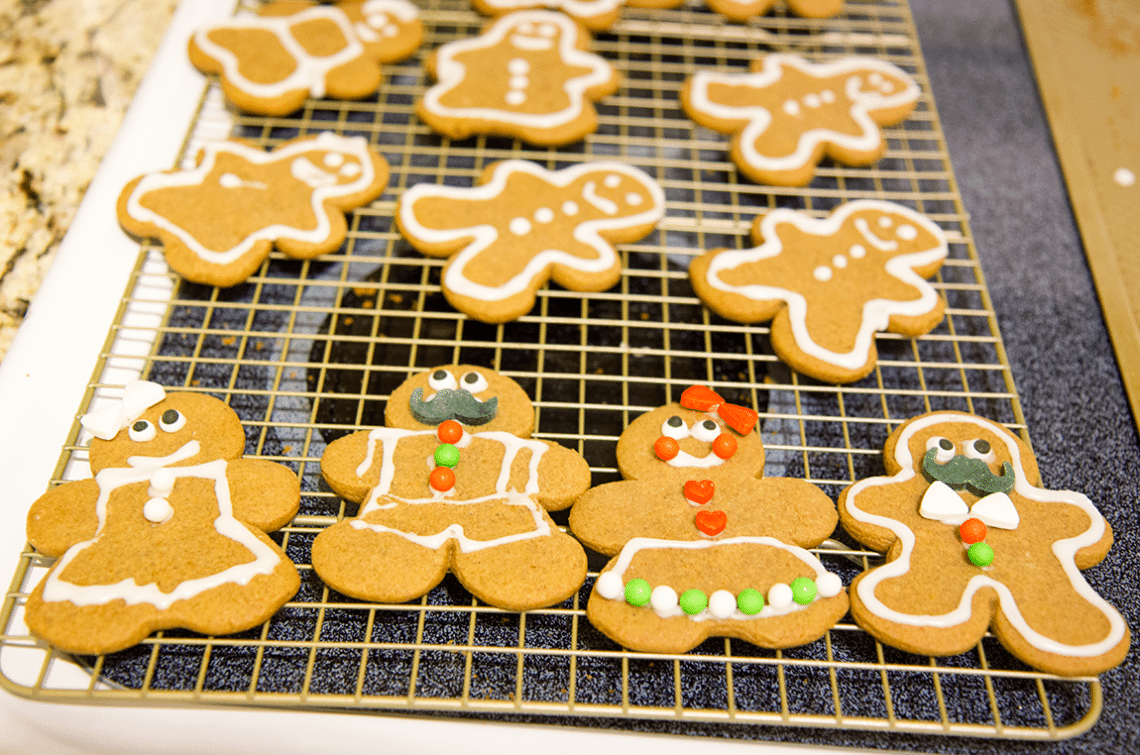 If you're dreaming of gingerbread cookies, check out these and many other Toll House holiday cookie recipes.
Like this Holiday Baking night? You may love these date ideas:
Get 365 Date Ideas!
We want to help you have the best date nights ever! Grab this FREE printable with 365 date ideas, a date for every day of the year so you never run out of ideas!