It's Holiday Jammies Time!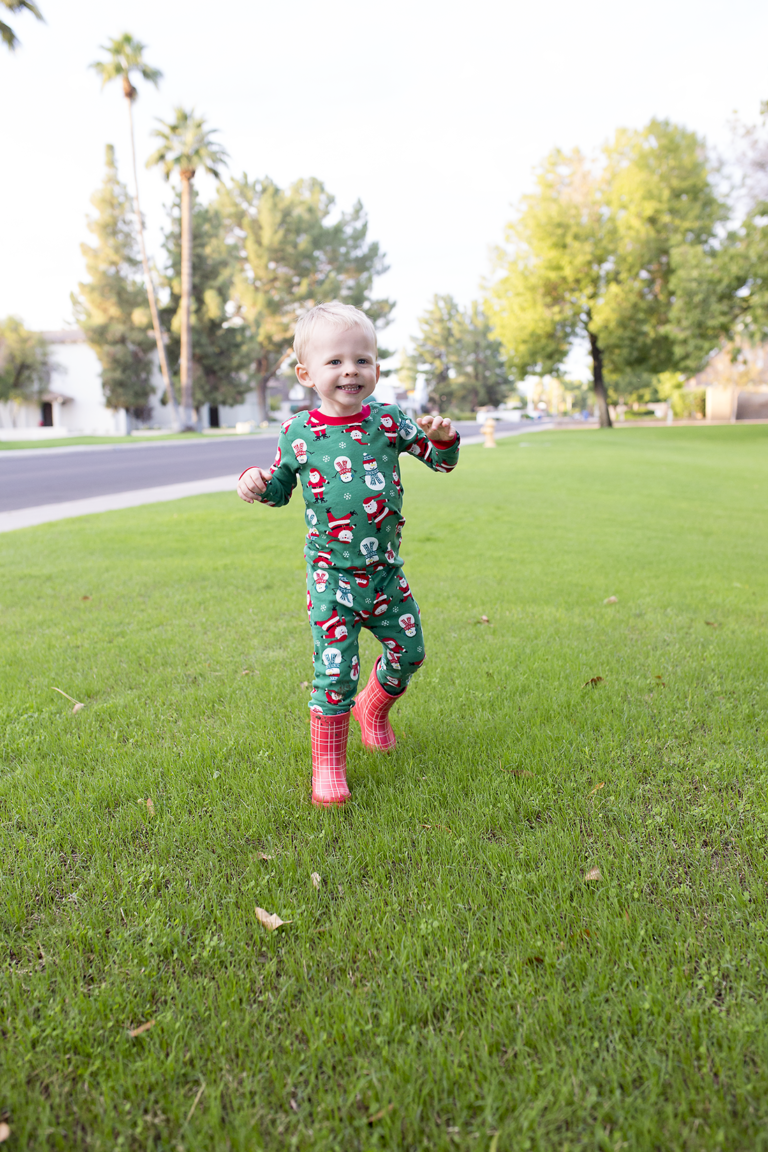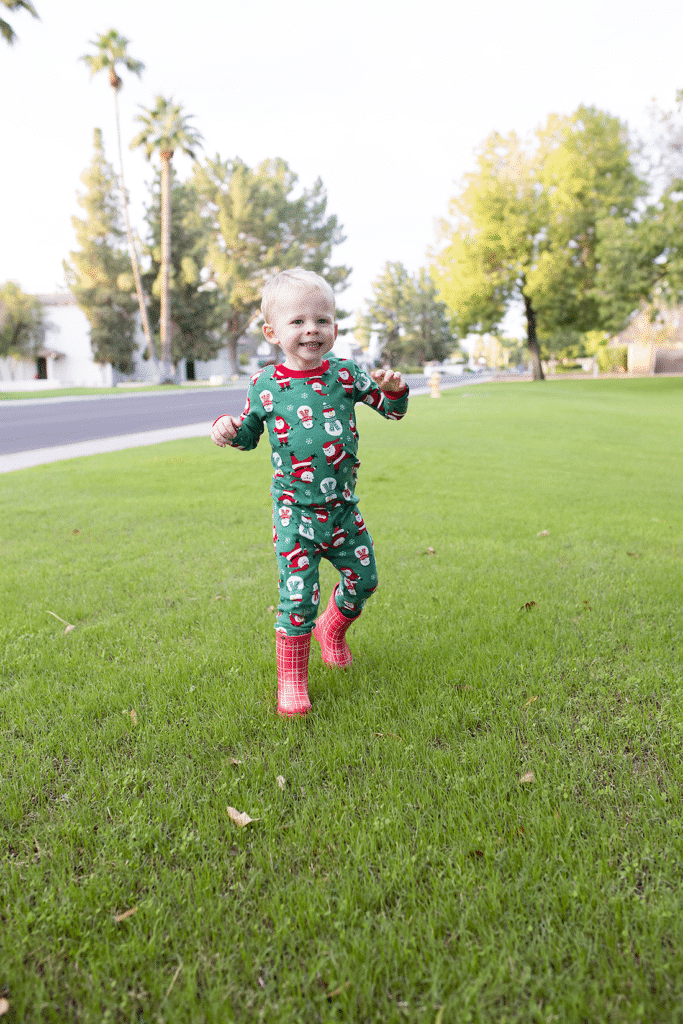 This post is sponsored by Kohl's. I was paid for this post and received the included pajamas as compensation.
Can I tell you one of my favorite part of the holiday season coming is switching out my toddler's summer pajamas for cute holiday-themed jammies with prints and colors to celebrate the season! Every morning he wakes up and tells me "Oh I have Christmas jammies!" and gets so excited. I do too, it helps us feel festive the entire season!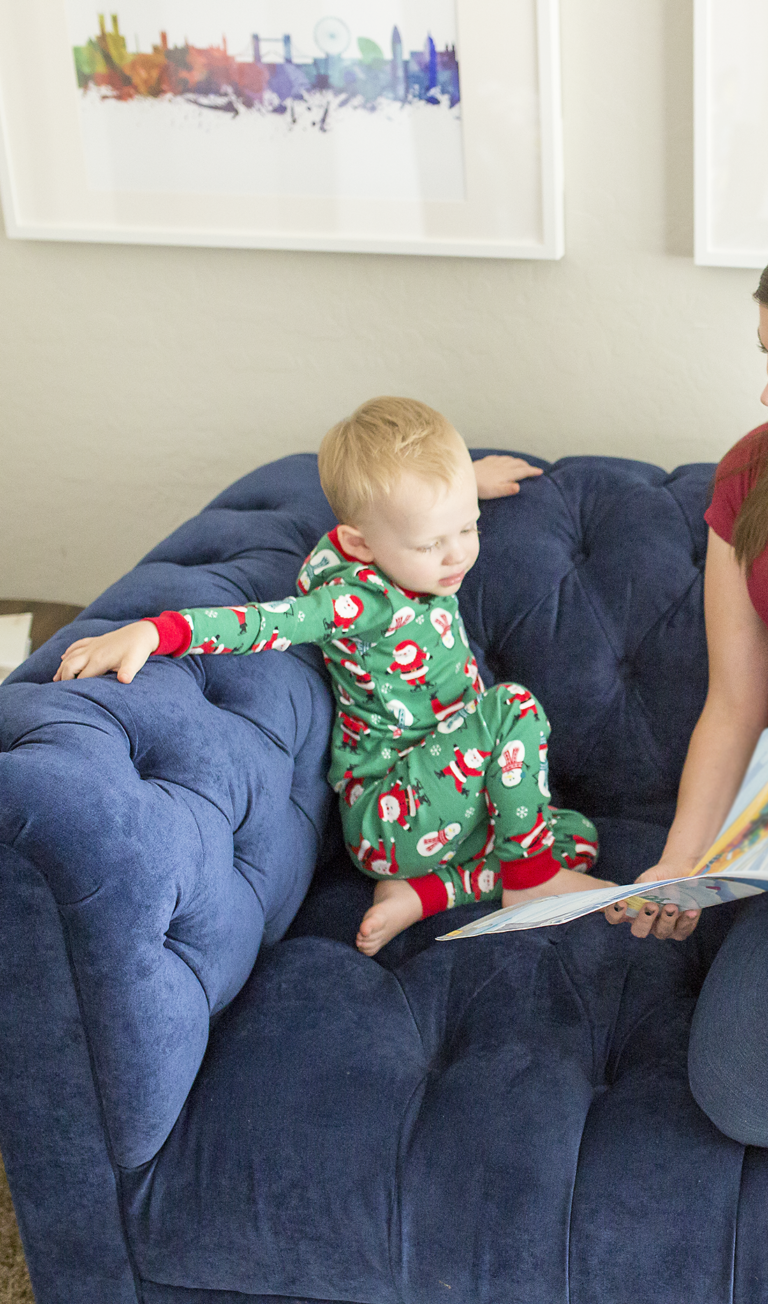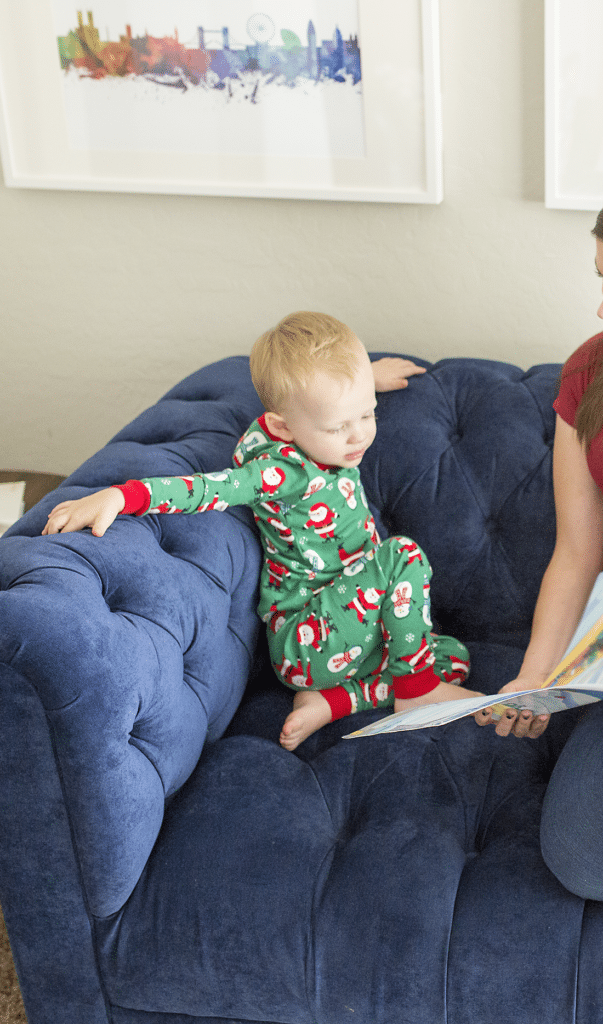 I have loved Carter's sleepwear since he wore his first pair in his first days of life, no wonder they are America's Favorite Jammies! Their Destination Dreamland collection is so darling new colors schemes and holiday themes, and they come in baby, toddler, and little kid sizes. I love that Carter's just knows their users, once my baby started walking I noticed there were non-skid soles on footed jammies, and they have a safety tab that keeps the zipper in place- also noticed once my baby figured out zippers! There's cotton, polyester, and fleece options, and can I tell you I like to get a few of each because holiday jammies are so great not only for Christmas morning but for all the holiday fun we have planned! We found so many cute options at Kohl's (and so many great deals too)!
Like when we go deliver holiday gifts to neighbors in the evening, or go out caroling. He can throw on his darling jammies ready for bed after later evening fun, and a pair of his favorite boots keep him clean and warm and festive too!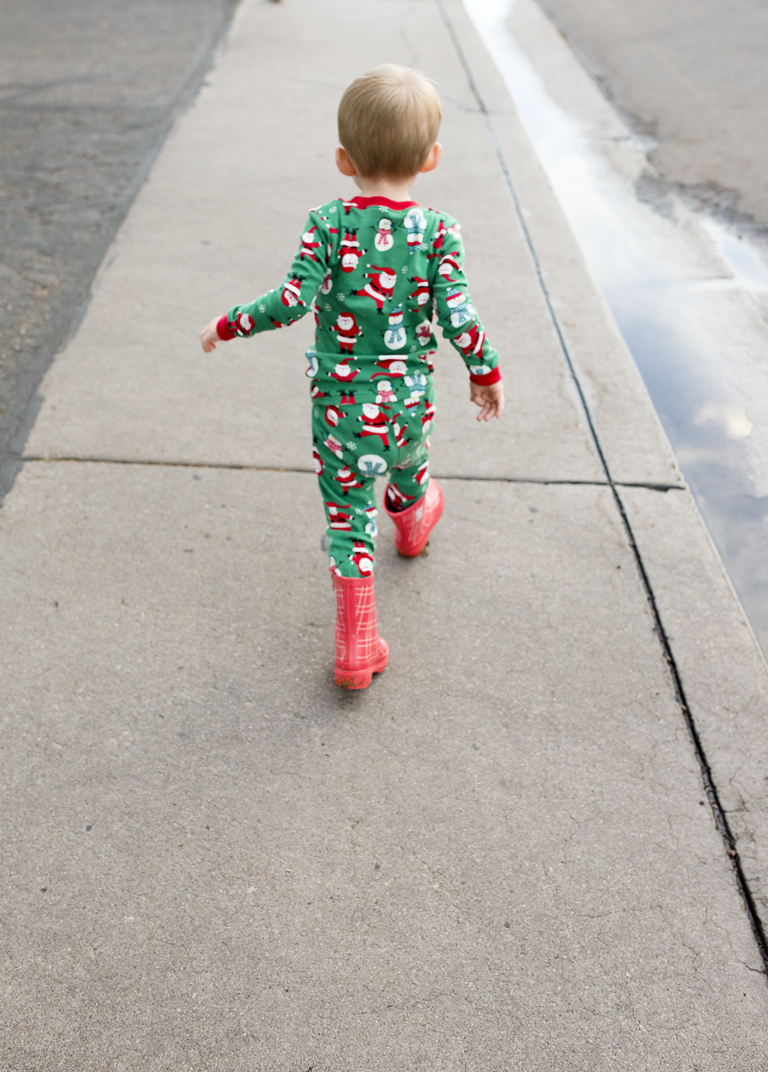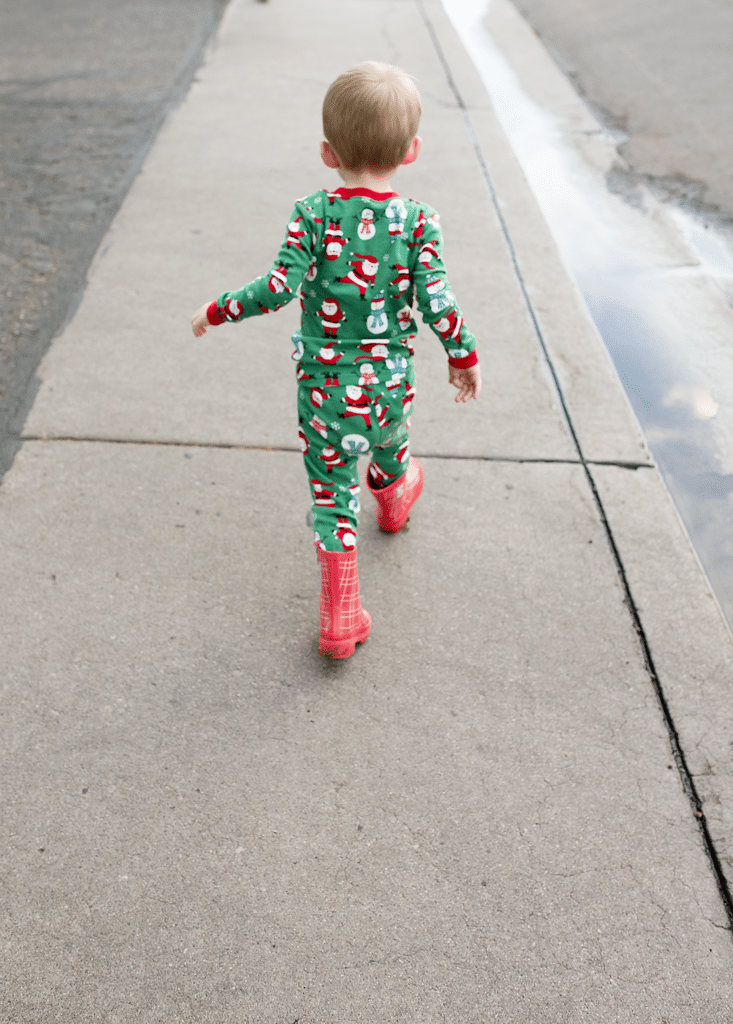 It's always fun to do holiday activities in holiday jammies too. We love reading holiday books, coloring holiday coloring pages, and playing with holiday sticker books. I love that he can find Santa in a book and points to him on his jammies too.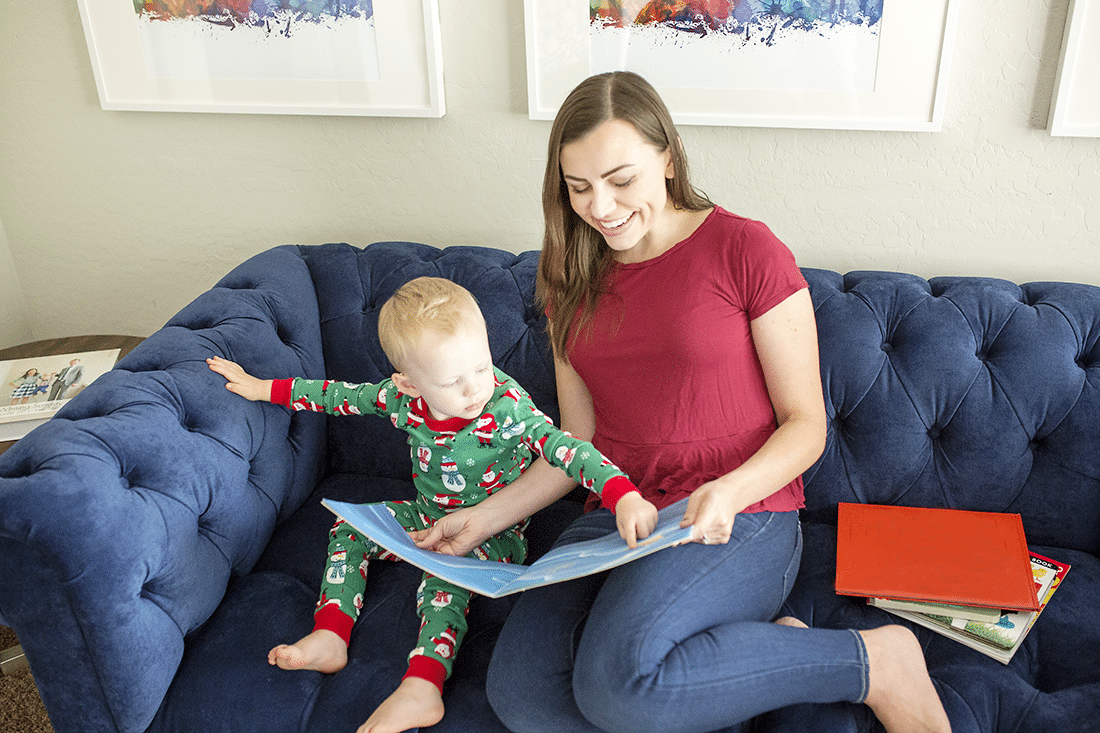 Holiday Jammies
For the cold winter nights we love the fleece sets with footies to keep him extra warm, and for all the fun activities and holiday pajama parties, we love the cotton sets that let him easily move around to his heart's content and use the potty if he needs to. That's why I'm a believer in getting a few pairs, some for parties and holiday fun, some for Christmas morning, and all for him to enjoy and feel a little more festive and jolly in! I even took him shopping at Kohl's and let him choose one, which made him feel even more excited about them. For the record, he chose the subliminal message that he's on the nice list striped set, and I smiled knowing it's very appropriate!
Footed Fleece Pair / Santa Two Piece Set / Always Nice Two Piece Set / Boots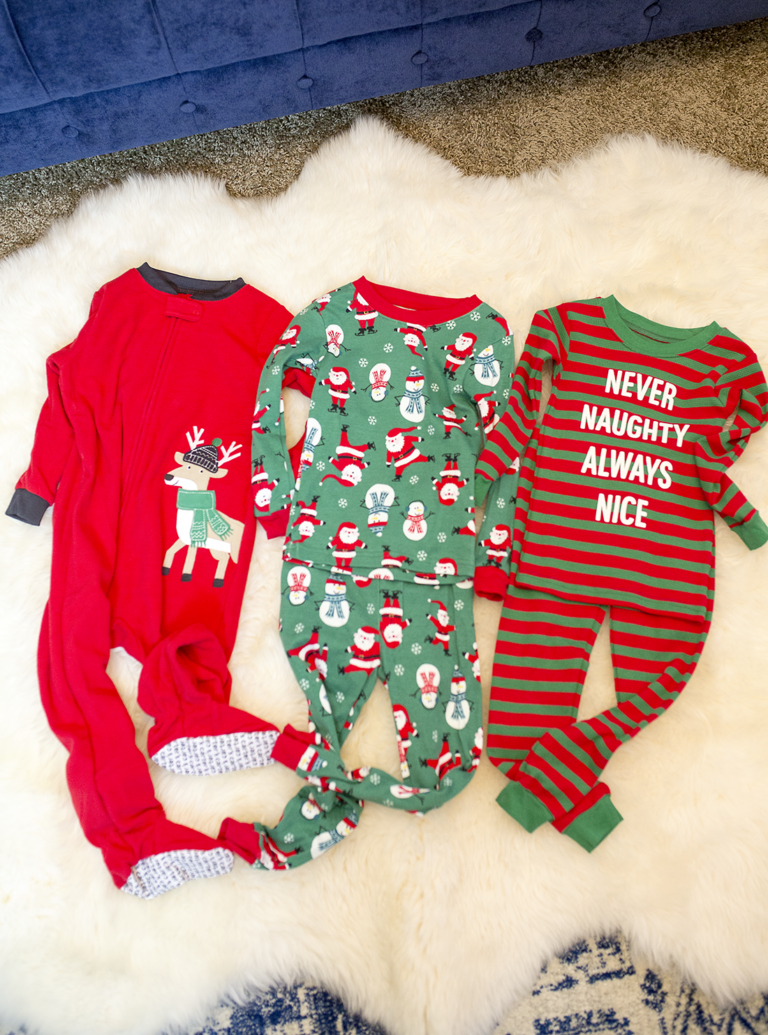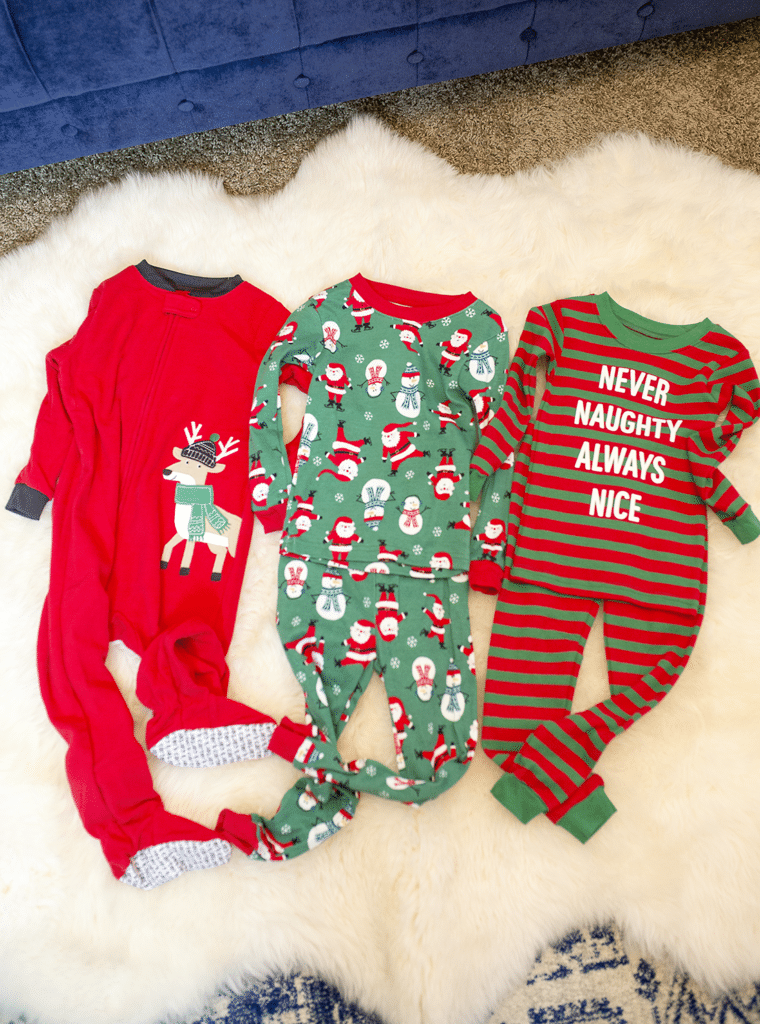 *My blog may contain links to other websites. I am not responsible for the privacy policies of those other websites. When you click on a link, your information may be collected by those websites so I encourage you to read their privacy policies.
*These affiliate links are not associated with Kohl's.
Get 365 Date Ideas!
We want to help you have the best date nights ever! Grab this FREE printable with 365 date ideas, a date for every day of the year so you never run out of ideas!