Date Info: Company Holiday Party
Price: Hopefully free and covered by your employer!
There are few dates we love more than those that we to enjoy one of the best meals of the year, dress up and get fancy for, and not spend any more than the cost of a babysitter! We absolutely love holiday party season, and we're big fans of attending work parties for the perfect romantic holiday date night.
We knew what we'd likely we wearing in advance, so we included them in our holiday pictures taken with our dear friend Chrissy Blake. I'm so glad we did because we had so much fun that night that even though I had our large camera in tow, I didn't even think to take it out and only snapped a few cell pics of the night. I think those are signs of the best types of date nights, where we're just so happy to be living in the moment that sometimes the fact that I'll be sharing this later escapes me.
There's just something about watching your husband dress up in a semi-formal attire that makes you swoon, and when you get to combine that with your perfect holiday dress you found for $35 on Amazon (hello 2 day shipping for anyone still needing a great dress- it comes in navy too!), it's just the recipe for a fun night.
Jacob is an engineer that works as an engineering consultant, which requires a lot of tech and business skills, and his company only hires really amazing people with some crazy skills sets you don't usually see in the engineering field! We feel lucky every day they are a part of our lives and he's blessed to work for one of those Best Places to Work Fortune 500 companies. He really gets to rub elbows with some of the smartest people with the best social skills in the business- and I love the chance to meet these people at holiday parties! It's also great having a delicious meal and getting to talk naturally with the spouses about how lucky we are that we get to travel so much with their reward points, and maybe vent a little too that our spouses are gone so much. Thus, is the life of a consultant. It's always fun to compare how many points they racked up, places they went, biggest cities versus remote areas traveled to, and smile through all of this because even though they work employees hard, they treat them and their families so well and we always feel grateful.
I always miss my former company parties this time of year, I worked for a company that did some of the best and it was worth it to work there just for that amazing night every year, but I wouldn't trade owning my own business and the blessing this blog and company has been to me for anything! I feel like I should be hosting my own party for all you amazing readers who make this happen and bless my life and encourage this crazy project of ours so much! I hope everyone gets to attend their own nice work party even if it's casual and less of a production, but if you don't I hope you find a family party, host a friend party, or at least find a church gathering to stop and celebrate your year with. They really are one of the things that make the holidays special, and they are always a fantastic date!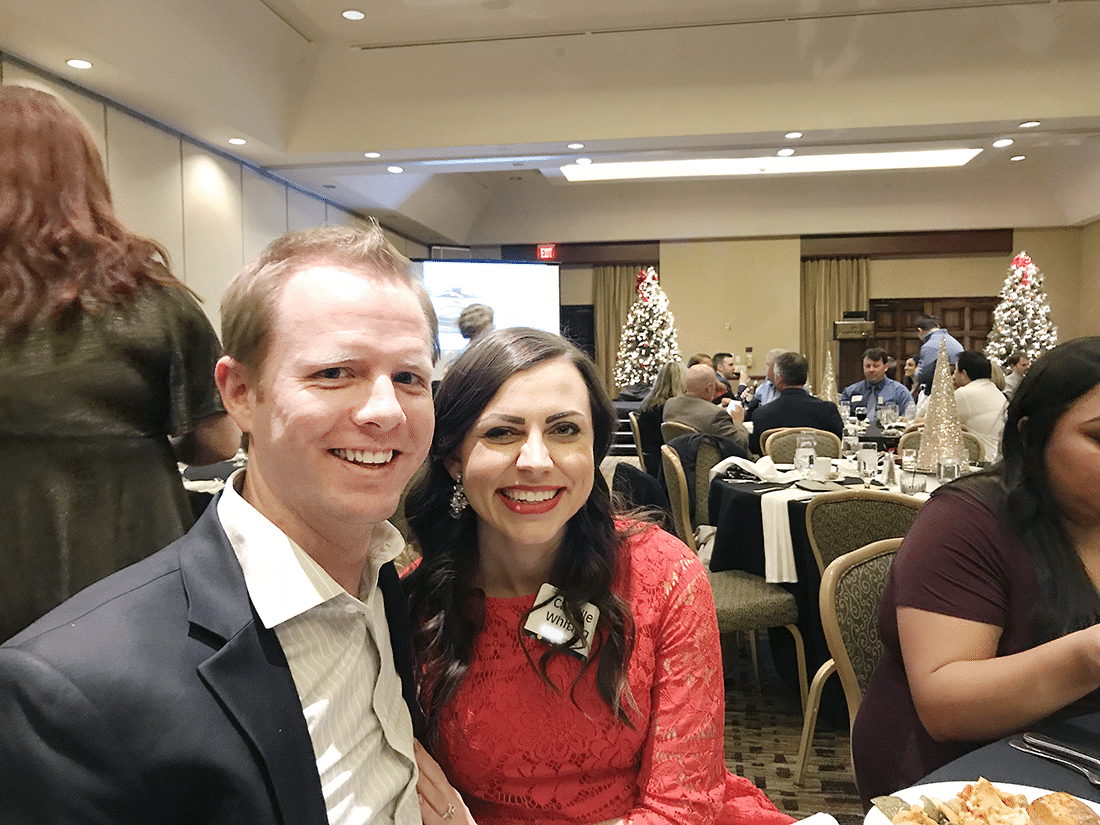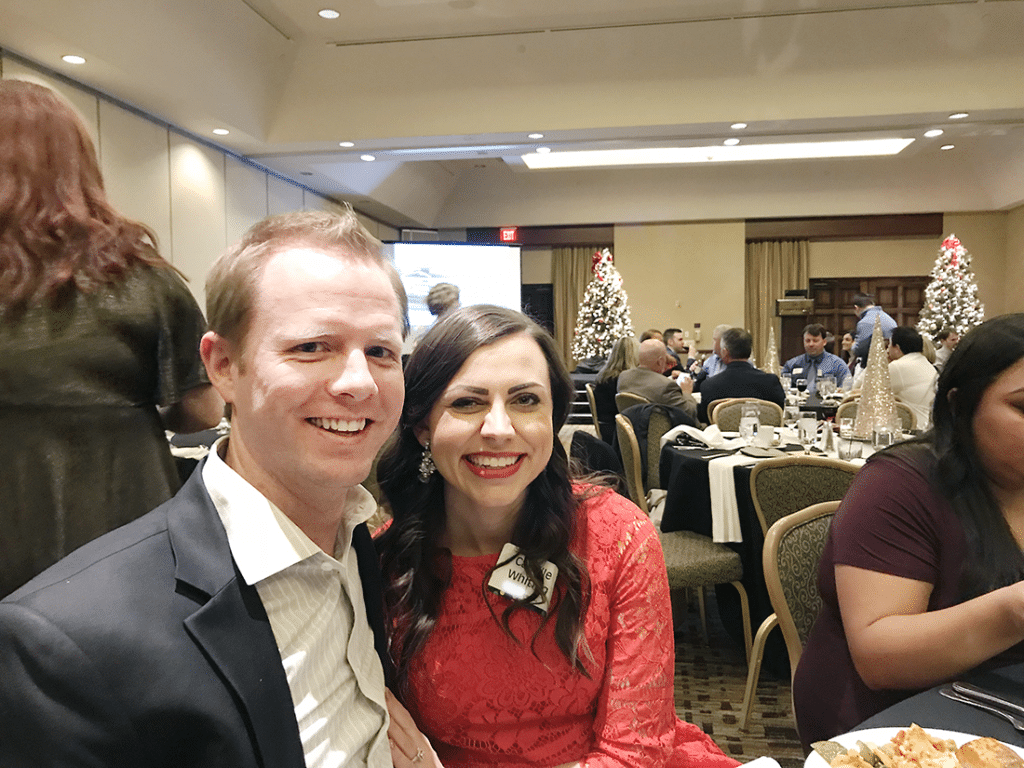 We'll continue to share this as a date every year that we're lucky enough to attend, because a free date that reminds us how lucky we are to have jobs, to get to brush elbows with amazing people, and to just dress up and be together while eating amazing food, is always a winner in our book!
Get 365 Date Ideas!
We want to help you have the best date nights ever! Grab this FREE printable with 365 date ideas, a date for every day of the year so you never run out of ideas!