We did something crazy this weekend, we left the baby with a babysitter for the first time for our first date solo as parents. 
I painted my finger and toenails for the first time since my first trimester of pregnancy. There were also stilettos and a dress that was not maternity or nursing friendly. There was no spit up.
There were however, some pictures in a dark room with the ISO way too high to document the occasion. We're rusty, forgive us here.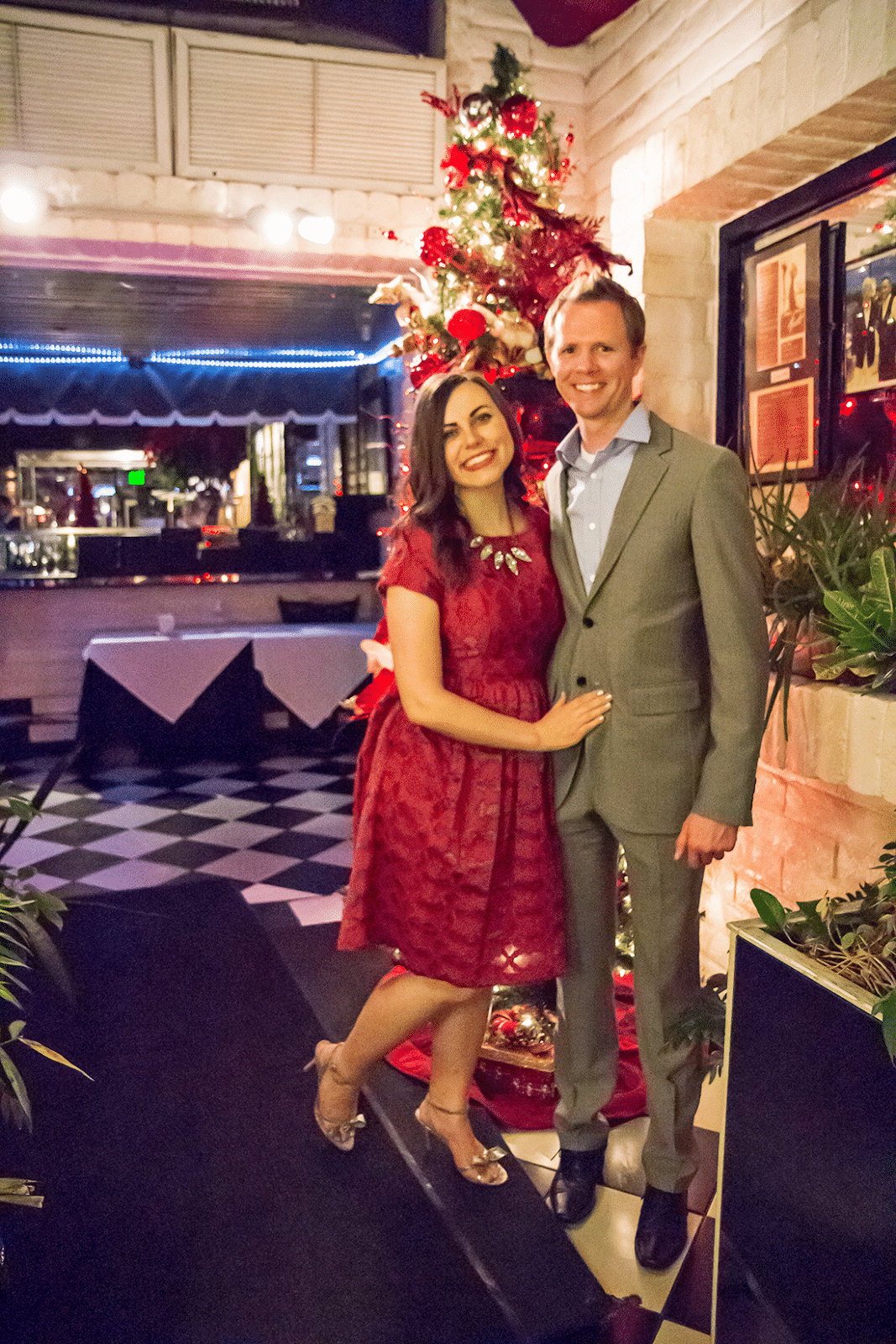 We had a blast at Jacob's work Christmas party. They always go super fancy, treat everyone well, have fun entertainment, really lay it on thick thanking all the spouses for putting up with how much they all travel, and feed us some awesome food. I think anytime you can get an expensive date for free you jump on that whether your baby is one week or ten weeks old!
We loved feeling back in the swing of things, holding hands, talking a lot about very adult things; all while simultaneously texting the babysitter only once and checking my phone about 20 times.
Get 365 Date Ideas!
We want to help you have the best date nights ever! Grab this FREE printable with 365 date ideas, a date for every day of the year so you never run out of ideas!