Hollywood Getaway: Blu Jam Brunch
Date Info: 
Brunch- Blu Jam Cafe
Price: About $30 for two
Location: Los Angeles, CA
Way back in September I gave Jacob a birthday present that included tickets to see Brian Regan in Hollywood. I figured a weekend getaway plus his favorite comedian would be perfect, even if it meant a 5 month wait (whoops!).
We booked tickets to LA and found a cheap hotel in the area, planning to stay pretty exclusively in Hollywood. The hotel was nothing to write home about, but we did see the Hollywood sign outside the window, and there was a bed, so that was good.
We flew in late Friday and started the fun off Saturday morning by looking up the best rated hipster lunch spot in Hollywood. Blu Jam Cafe it was- worth the hour wait!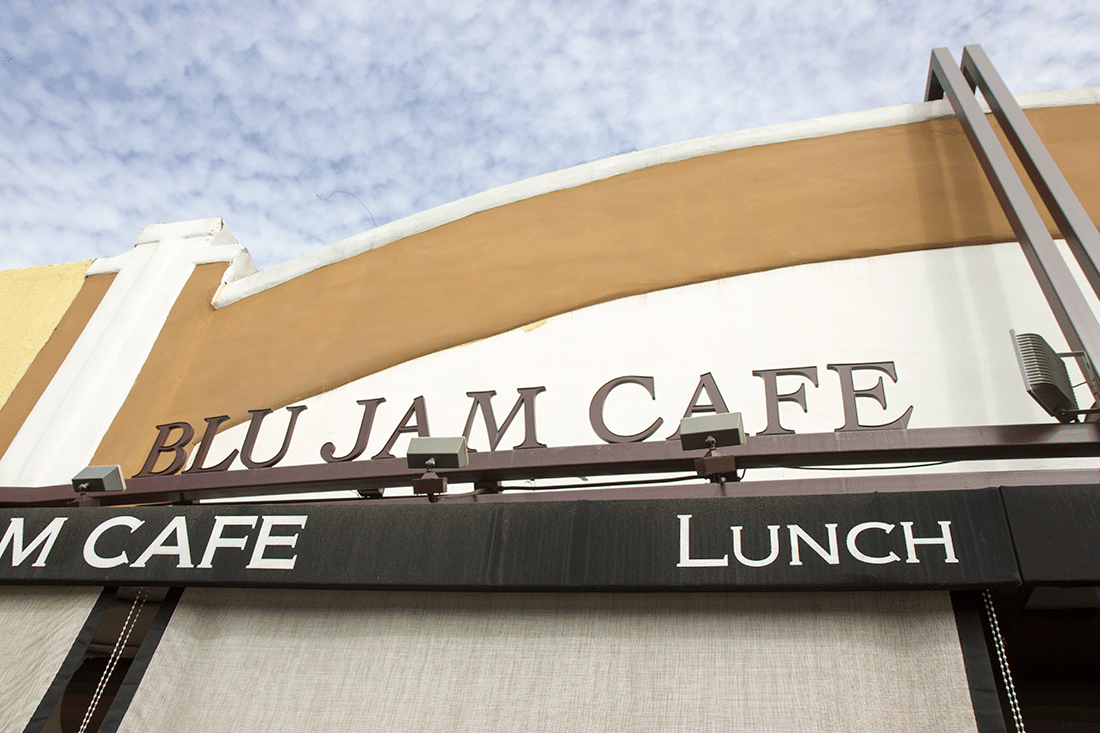 Let me tell you why this place is cool before I show you the food. This was a jazz piano bar for years where many of the famous jazz musicians of the jazz era played. It's historic, so they kept it around for years until it went for sale. The owner named Kamil (wrong spelling, right pronunciation) purchased the spot and turned it into a place that nods the old days and the history. They only play jazz music and it's one cool environment!
But really, let's talk about the food. Jacob had the showpiece, the Crunchy French Toast. If French toast isn't already good enough, dipping it in cereal for an extra crunch and including vanilla syrup to the side is definitely the way to up its game!
I was a little boring focusing on protein. Eggs, chicken sausage, and one slice of French toast for me. It did the trick, blood sugar was kept at bay all morning! Plus, just wait until you see the next LA post and you'll see why I was saving my sugar intake.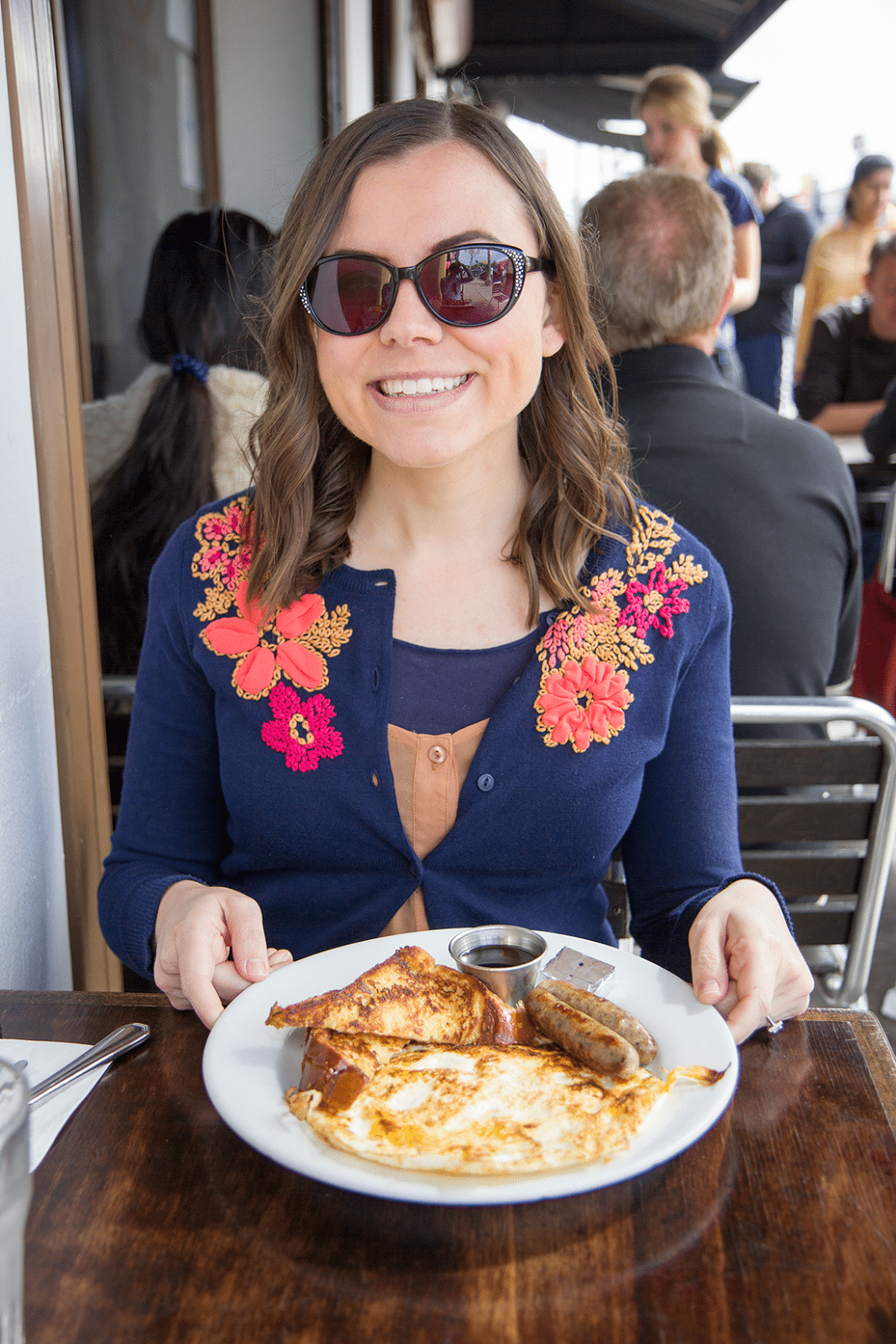 This guy was in Heaven. There was a small "mmmm" after many bites. He was kind enough to share one bite with me, and those are the moments you know you're truly loved.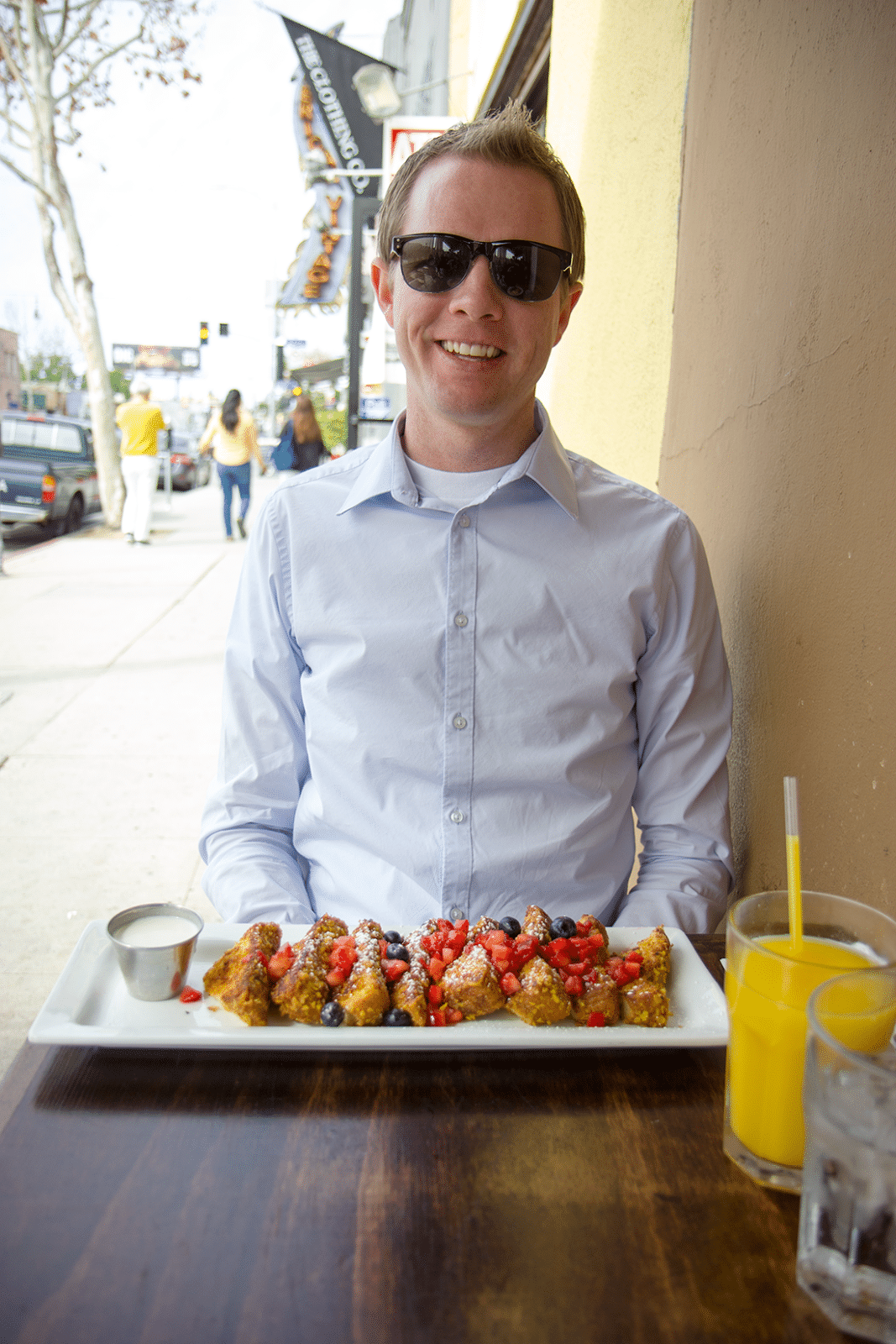 Get 365 Date Ideas!
We want to help you have the best date nights ever! Grab this FREE printable with 365 date ideas, a date for every day of the year so you never run out of ideas!