How to Turn a Target GiftCard® Into a Date
We partnered with Target to bring you this slice of holiday cuteness as part of their #GiftCardCheer campaign.
If you've been a reader for a while you know that I absolutely love to give my husband dates for Christmas! We are definitely people who love experiences and memories more than just things. The past three years I've given my husband a year of dates for Christmas, with one pre-planned, pre-paid date for every month of the upcoming year.
A cute, yet masculine letter box from target with some printed folders, and file labels set me up for the perfect way to give this gift!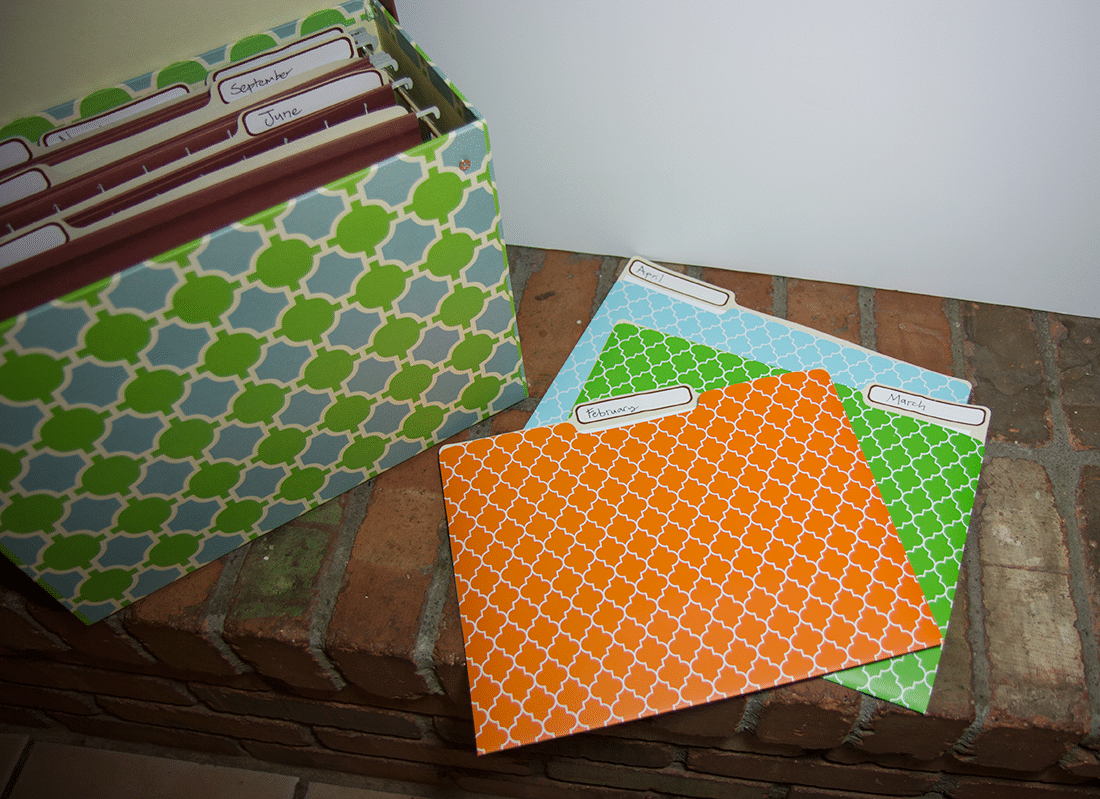 I've had many people ask me lately for ideas, and I'm happy to point them to our archive of dates by type/price/season etc. I know we live in a big city, and sometimes readers aren't able to do some of the unique things we find to do. Every now and then I get an email asking what is something anyone could do in pretty much any city/town. We do have ideas that are easy to do at home listed, but I think this is a fun challenge where true creativity comes into play. I look at everything as date potential- for example, a box of cereal can be a night making a fun dessert, building sculptures out of cereal, etc. There's always more than meets the eye!
That got me thinking about gift cards and how you can find a gift card to almost anywhere and turn it into a fun date with a little creativity. I think it's time for the stigma that gift cards aren't personal or a good gift to go away- don't we all love getting them and choosing fun things for ourselves? Plus hello, clearance after the holiday rules!
Let's use one of my personal favorite locations that tends to get a lot of my paycheck- Target. I think most people would open a gift card and think about the clothes, beauty, or necessity items they may need that this card could help with. Although these are all great things, I love to give them away to people for wedding presents with a date idea in mind.
A date all planned and paid is one of the best presents to give, particularly for Christmas! A little fun wrapping and an explanation of the date are all that is needed.
Here's a few samples I put together: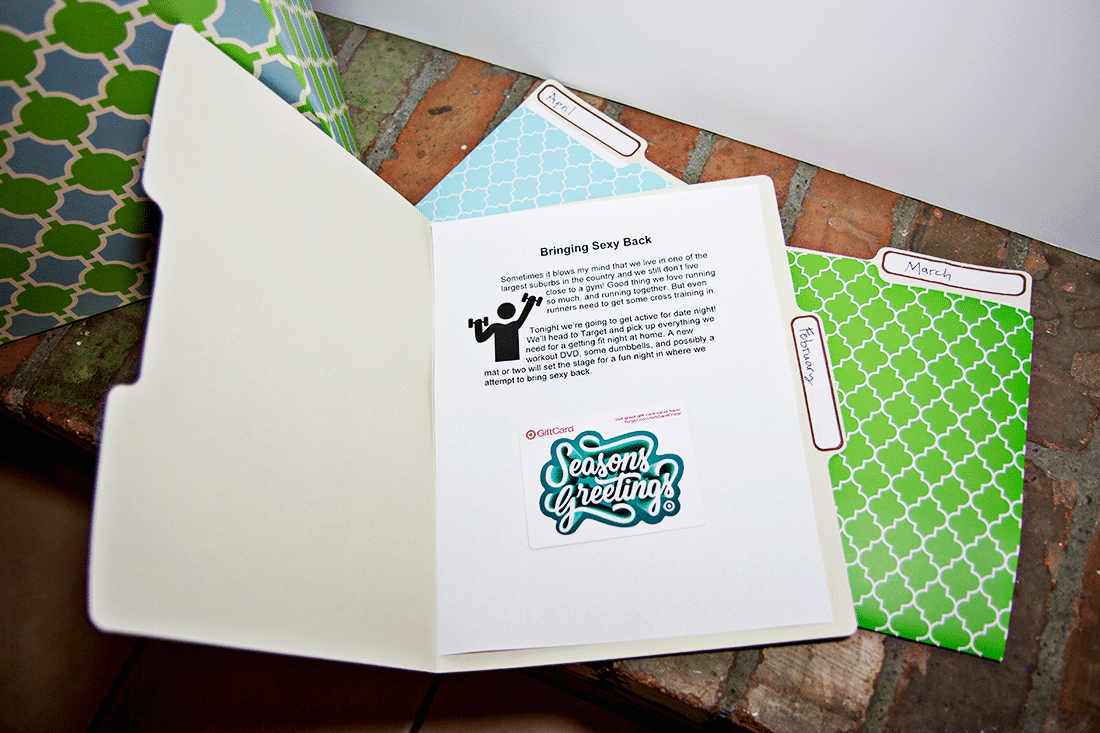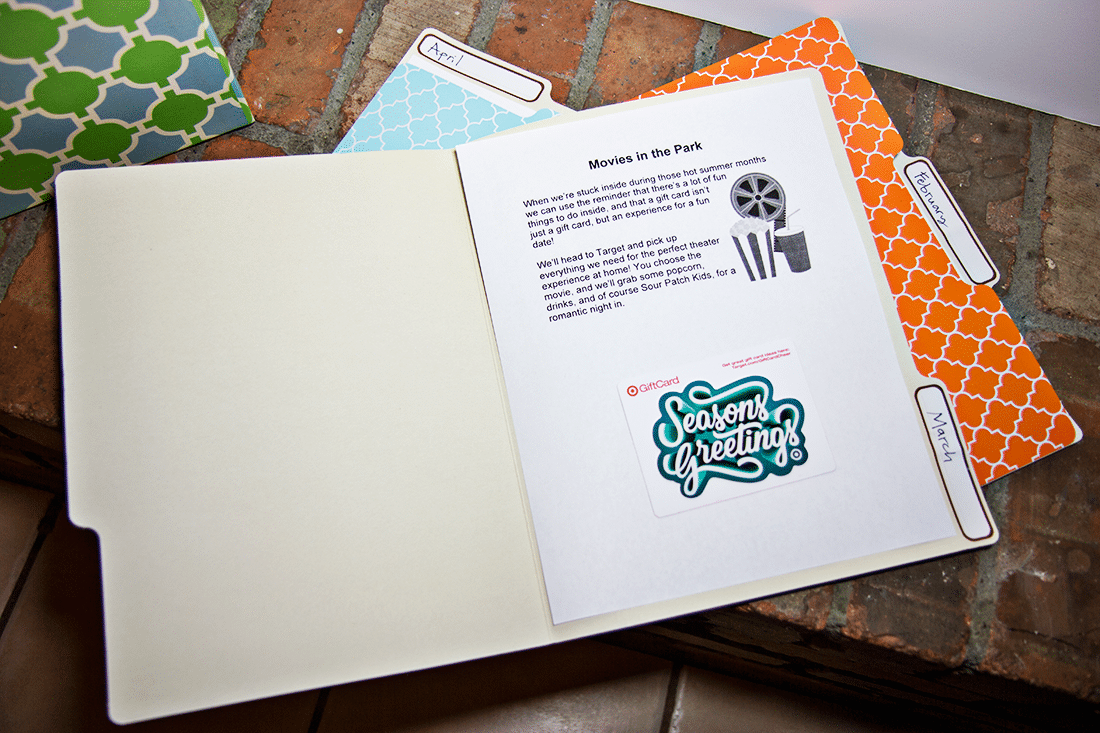 Happy holiday date giving!
Disclosure: Compensation was provided by Target via Mode Media. The opinions expressed herein are those of the author and are not indicative of the opinions or positions of Target.
We partnered with Target to bring you this slice of holiday cuteness as part of their #GiftCardCheer campaign.
Get 365 Date Ideas!
We want to help you have the best date nights ever! Grab this FREE printable with 365 date ideas, a date for every day of the year so you never run out of ideas!