I Believe in Family Dinner- a Fresh & Easy Meal Idea
Thank you to Fresh & Easy for sponsoring this post, and to my readers who allow the occasional sponsored post so we can fund our date nights!
I know we talk a lot about the adventures we have as foodies going out on the town, but the truth is most nights of the week we eat in and we try to eat pretty healthy so we can splurge on calories on date night. Plus there's that whole
PCOS and insulin resistance
gig I'm rocking that calls for healthy food and eliminating as much processed stuff as possible.
We both work a lot of hours in corporate America land, and sometimes it's hard to get healthy dinners together and on the table at a decent hour. Oh how we believe in family dinners- they are such an important thing for quality time, relationships, and helping families succeed. Seriously, here's just
one study
to help prove my point. I believe in food, I believe in families, and I believe those two together may be the greatest thing ever.
One of our favorite solutions to our busy nights and the need to eat is Fresh & Easy- everything is just that- fresh and easy ditching a lot of the junk added to most foods.
Being totally real, I haven't been to one in a while for no good reason, and I was pleasantly surprised to see many new lines of products that help get dinner out fast. It was good before, but the selection is really good now! I love how many healthy sides and marinated meats there are ready to go- particularly since I seem to forget to defrost the meat at least one meal a week. I love this has my back for a good price for those nights!
I also loved running into this wall- 12 different kinds of simmering sauces to make meat dishes really amazing in a pinch or in the slow cooker before we head out to work. We will likely be trying every one over the next 12 weeks!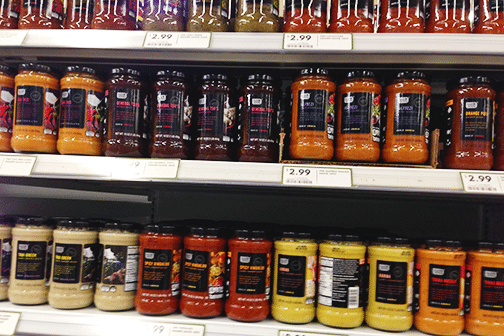 I settled on the pre-meal snack after much deliberation and the same patient, kind employee asking me multiple times if I needed help- veggies and hummus for me, pita chips for Jacob so the poor guy gets some carbs in his diet. Pre-cut veggies for the win, I can't tell you how many pieces of produce I've tossed because I didn't have/take the time to chop. I love Fresh & Easy solves that for me, and often on sale too!
Dinner was taco salad with ground turkey already seasoned (saving me time and effort), topped with their delicious fresh salsa (that doesn't have sugar), and some beans. Jacob added lots of cheese, because the skinny boy likes to add calories wherever he can.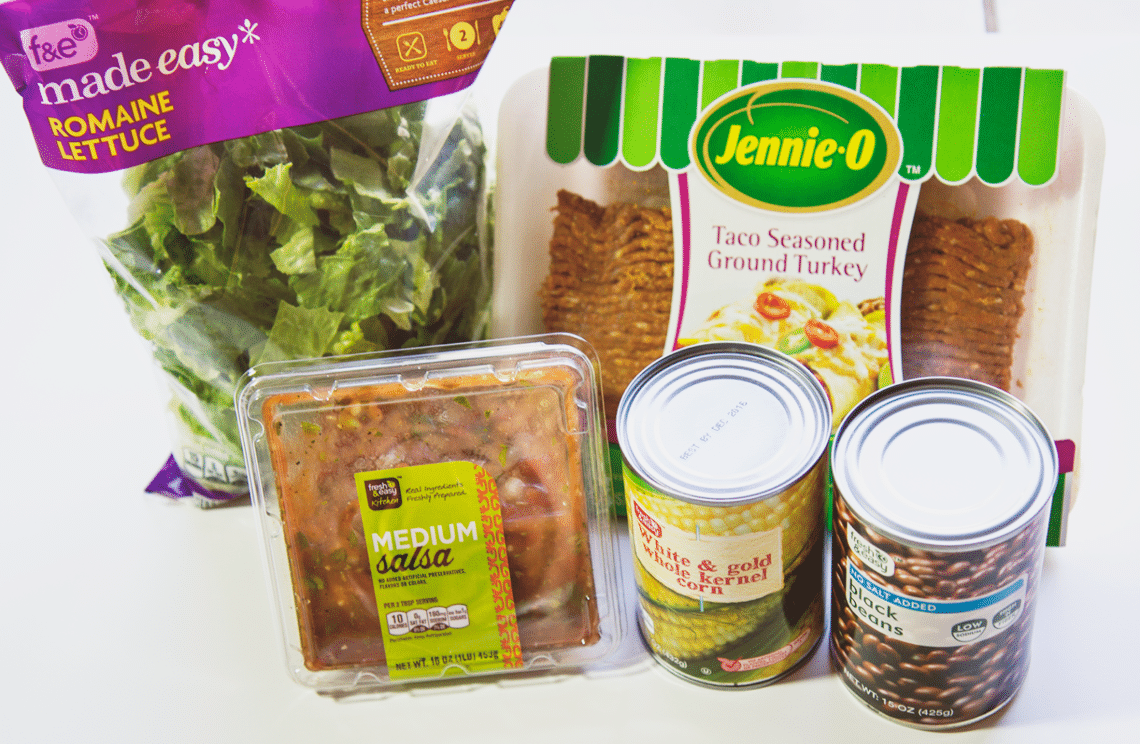 In about 15 minutes and only one dirty pan to wash later, we had an amazing meal together where we got to sit and enjoy quality time with quality food.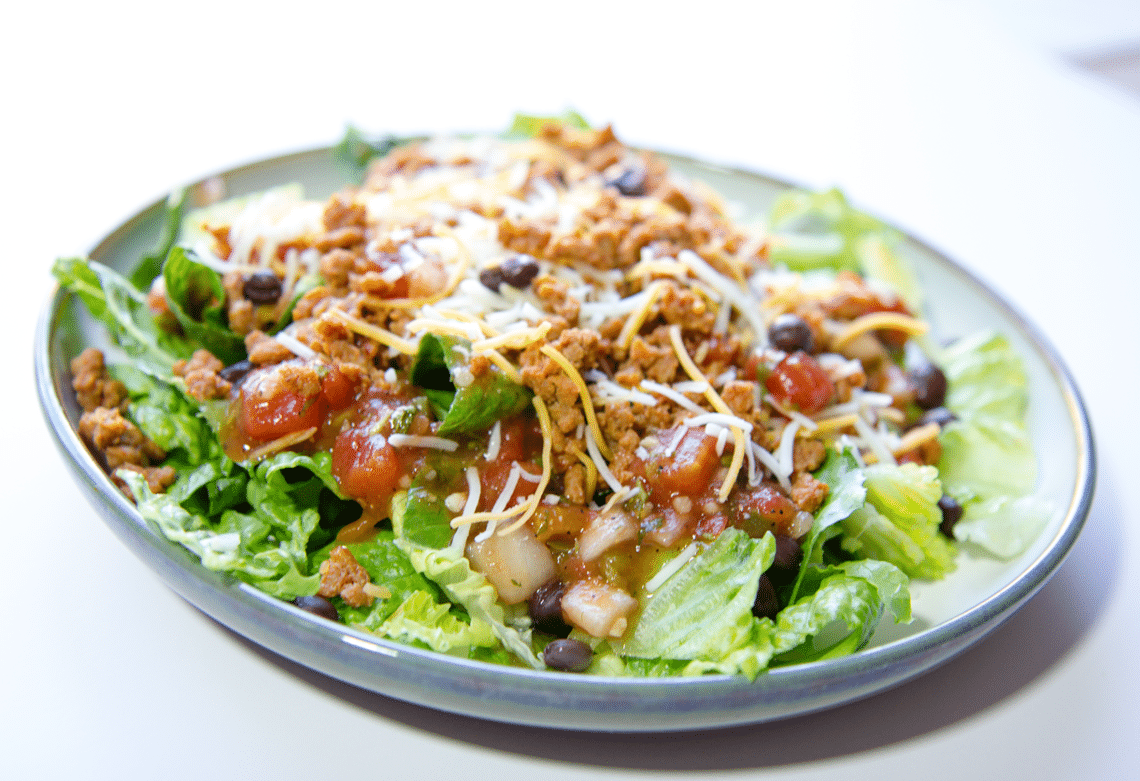 *I don't recommend brands or products I don't believe in, even when sponsored. I'm happy to recommend this one as a quality place to shop, and something that fits a healthy lifestyle!
Get 365 Date Ideas!
We want to help you have the best date nights ever! Grab this FREE printable with 365 date ideas, a date for every day of the year so you never run out of ideas!