I See London I See France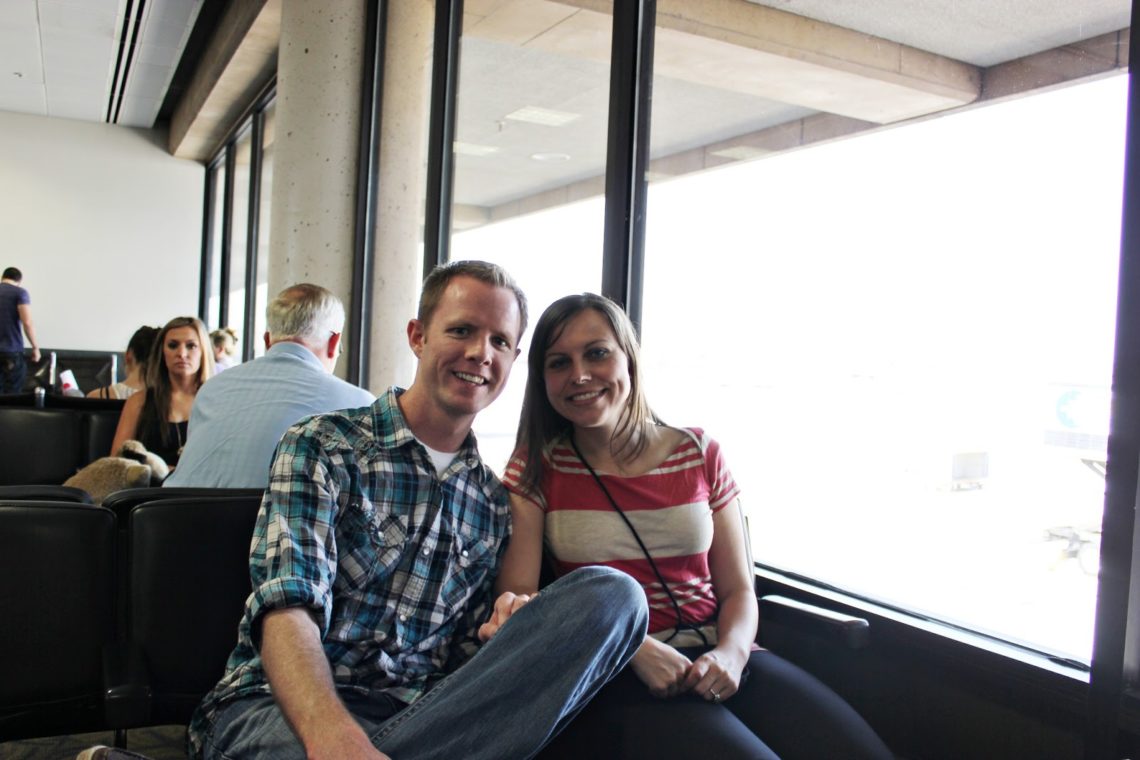 I mentioned briefly last week that we were on a grand adventure, returning back to the US shortly, and that you'd likely be seeing WAY too many posts about our Europe trip.
I was a little tight lipped about it before for security reasons, you know, trying to be careful as a blogger. I know London and Paris are huge cities, and my dear blogging friend Katie even let me know that she has no clue where I live even after having worked together and spending a lot of time together, but I guess I just thought it would be best to share the details after the fact.
So here's what went down: 
– I have a bachelor's in English Teaching, and consequently have always wanted to go to London to see the places I've spent so much time reading about and studying
– Jacob and I both have bucket-list items that involved France, so that was just a given!
– The second I paid off my student loans from grad school we started a travel fund
– We had a date where we decided London and France in 1 trip were ideal- lots without all of Europe being a blur- a good mix of quality and quantity
– The fund was doing well and we were hopeful to go at the end of the summer
– Jacob learned that due to tourism season starting in June, you can actually save A LOT of money if you go in May
– If you go May 30th or 31st it still counts
– We had enough saved with newly found travel deals to book the trip
– Work schedules aligned, and only a few weeks before we left we booked 10 days in London and Paris
– Aside from using a service for hotels and flights, we were complete DIY-ers for this trip, and consequently have much to share!
– We spent 3 very busy weeks planning, booking, and packing- all the while we listened to a lot of "Good Life" from One Republic since the song is all about being in London
– We studied Metro maps, learned some French phrases, and picked up some books and tips from friends to plan our dream vacation
– We had high expectations, but our expectations were exceeded and we're so excited to share our trip with you!
– We completely reconnected as a couple and enjoyed having no access to phones, leaving work and church and all other responsibilities behind, and being very limited to email. (We're still getting in the grove of life, work, social media, and blogging again- so please be kind!)
I have felt a little overwhelmed by the amount of life you have to catch up when you return. There are mountains of laundry to do, ant infestations that happened while you were gone, jet lag to get over, grocery shopping galore (and some fridge cleaning too- yikes), work to catch up on, and lots of people to call and touch base with. Along with that, we took over 2,000 pics on our trip, so we're sorting through and will blog each day eventually.
For now, can you just enjoy these two very giddy kids that about to get on a plane? Because even 12 hours of flying couldn't damper our giddiness at this time!
I plan to post each thing we did over the next couple weeks, and also put in our Friday dates as we returned home. Stay tuned- there's going to be a lot of blogging activity this week!
Get 365 Date Ideas!
We want to help you have the best date nights ever! Grab this FREE printable with 365 date ideas, a date for every day of the year so you never run out of ideas!