We had no idea ice dancing shows were so entertaining, or that you could see professional ice dancing in your community until this unique date idea happened! All the details and where to find a show in your area in this post.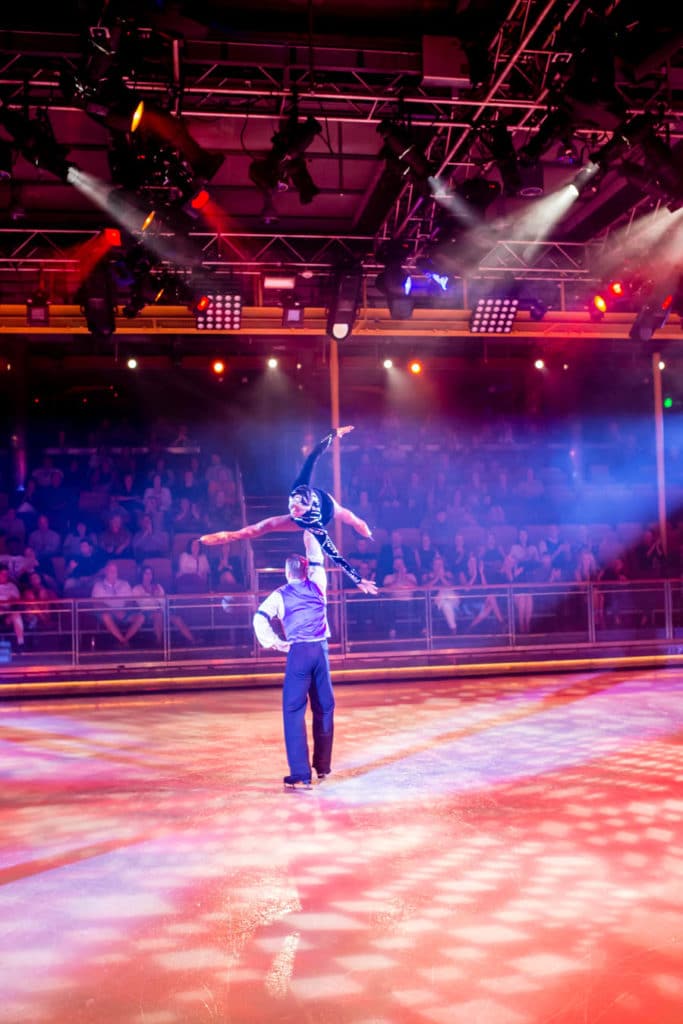 Professional Ice Dance Date Information:
Date Info: 
Professional Ice Dancing Show
Price: We saw it on a cruise ship- check local ice arenas for shows in your area and prices!
Location: Royal Carribean Cruise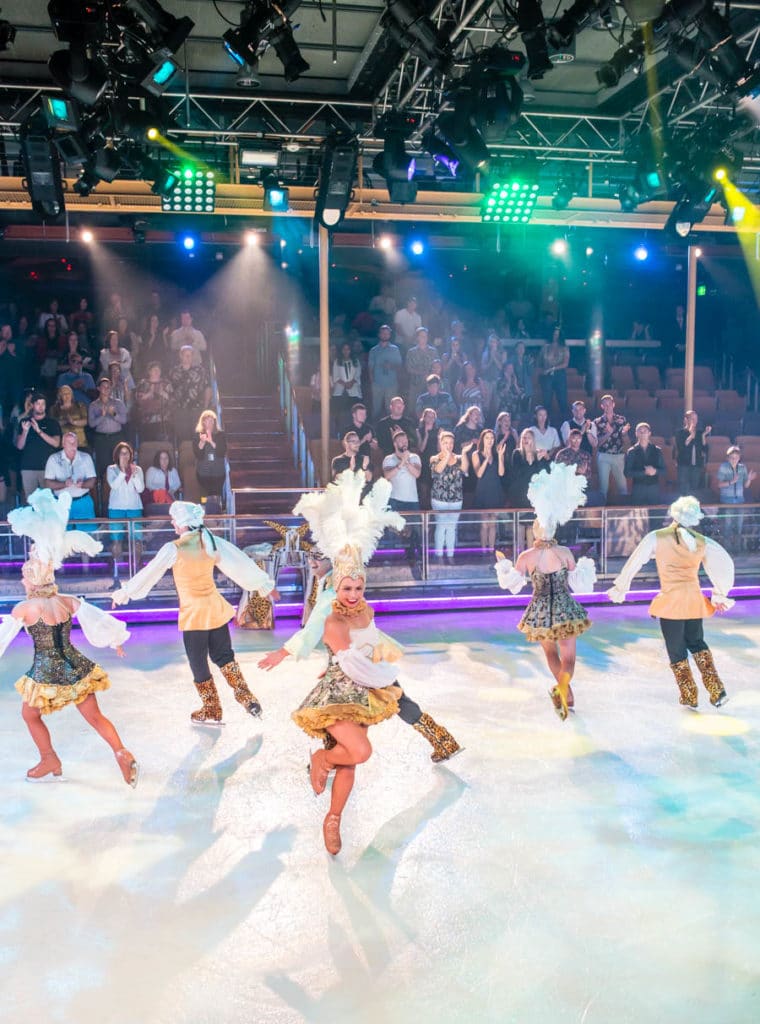 Professional Ice Dance
Brace yourself for one of our most unconventional date ideas, and truly one of those unique date ideas that never really occur to people they are pretty easy to find and to do. After spending almost a week on a cruise together for our babymoon, we were full of new date experiences we enjoyed together. We had no idea our favorite would be something we could likely do again at home. We truly and honestly loved watching ice dancing with a professional ice dance performance!
We took a Royal Carribean ship for the first time and found that there really was so much to do on the boat. We really like cruising for the fun ports and adventures in new places. But this time around, with a tired pregnant lady on board, we were equally thrilled for days we didn't have to cook or clean and could take naps while cruising. We made sure to spend each night together doing a date while we were kid-free and enjoying so much quality time together.
Ice Dancing Show
Ice Dancing wasn't ever on our date night radar, but when we saw it was a show option one night, we both decided it was worth a shot. I was instantly amazed at the quality! There were international ice dancers from all over the world. It was a small rink that was on a moving ship, and everyone seemed to execute all the flips and spins and tricks perfectly.
This professional ice dance show consisted of a variety of Olympic style competitions with some really fun and creative group choreography to modern music. Even if watching figure skating isn't your thing, these professional shows really do a great job mixing it up and showing a variety of fun! Who knew that dancing on ice could be so incredible!
We couldn't believe how amazing it was to see these athletes up close in person! Ice dance professionals have serious muscle and skills and watching the control and strength was so incredible!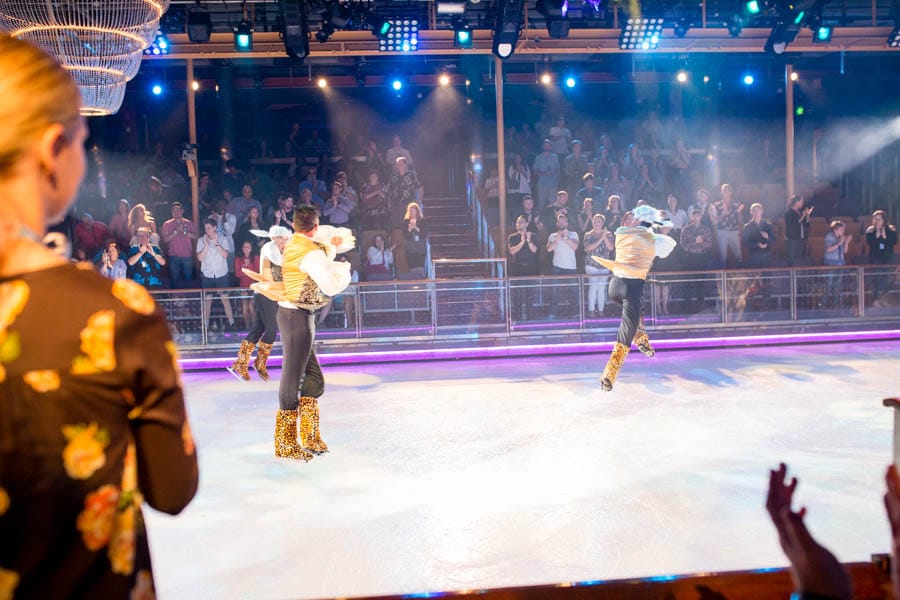 We left saying how we would never have seen a show like this had we not been on a cruise. Then instantly commented how even a Disney on Ice show must be so fun and entertaining and similar. I've seen a few touring competitions in my life, and I know there are professional arenas with trials in every state- definitely something to look into for a future date night!
Although we may never grace the ice with any form of ice dancing, I'm so glad we could experience this really amazing and entertaining unique date together! We'll definitely be looking out for more opportunities to see a show like this locally- or least planning our next cruise for a fun ice dancing date night repeat!
Like this unique date idea? You may love these:
Reason to Cruise #2- Endless Entertainment
Get 365 Date Ideas!
We want to help you have the best date nights ever! Grab this FREE printable with 365 date ideas, a date for every day of the year so you never run out of ideas!