Improve Your Marriage Easy At-Home Date Idea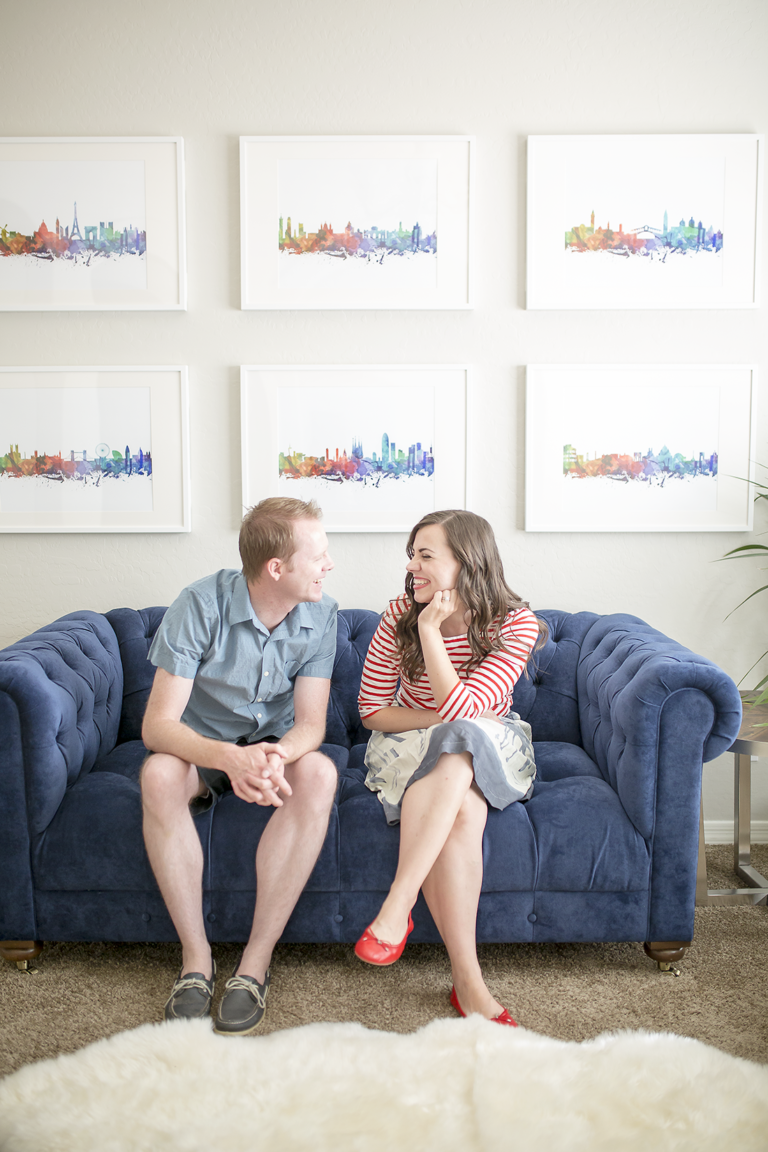 This date is sponsored by The Marriage Builder, we received a free trial to share our experiences. All thoughts, opinions, and experiences that this is one of the best Improve Your Marriage Easy At-Home Date Ideas are all our own!
Date Info:
Marriage Improvement Night At Home
Price: $40 annually with promo code Sept4
Location: At home!
Website: The Marriage Builder
I'm a big fan of taking things to the next level and going from good to great wherever possible. It's funny how sometimes you cruise along in life and then make one little tweak that makes things so much better. We had the chance recently to try and review a website/program that helps you do just this with your marriage, called The Marriage Builder. It's all about strengthening marriage with really easy, really practical advice that any couple could benefit from.
Let me start by saying I went into it a bit of a skeptic. If you've been around these parts for a while you know for people sharing dates, we're not particularly cheesy, and we're more about the dates that are easy to do and accessible that both parties can enjoy with minimal planning and prep. We're also all about being intentional about marriage, but it's got to be in a way that you're both comfortable with and something that really helps you connect and improve communication in a natural and easy way. So when we logged in and took the first quiz on The Marriage Builder I was pretty happy to see it was really basic universal questions with honest ways for each party to answer about where they currently are in several categories of marriage. I should also add it's only a few minutes to take the quiz at most, you're not committing to hours of individual questions, just a couple minutes (seriously like three) to rate how you're feeling about areas of your marriage like communication, household responsibilities, finances, connectivity etc.
From there it's so easy to turn this into a cheap, at-home date you can do after the kids go to bed. And although there are some serious and heavy questions, there's a lot of fun things to talk about too- like date nights, dreams, travel, romance, and sex. Yep, I'm pretty bashful about it, and bright red typing this, but I have to say that having a platform to talk about sex tastefully and openly is something pretty amazing and something that can be a marriage game-changer in a category a lot of people just never have the chance to openly and honestly discuss. Plus having a satisfying sexual relationship is one of the issues that come to the front of couple's therapy, and having the opportunity to talk about it openly yet privately with specifics is such a cool piece of this program, and one of the best things to boost your happiness in your marriage!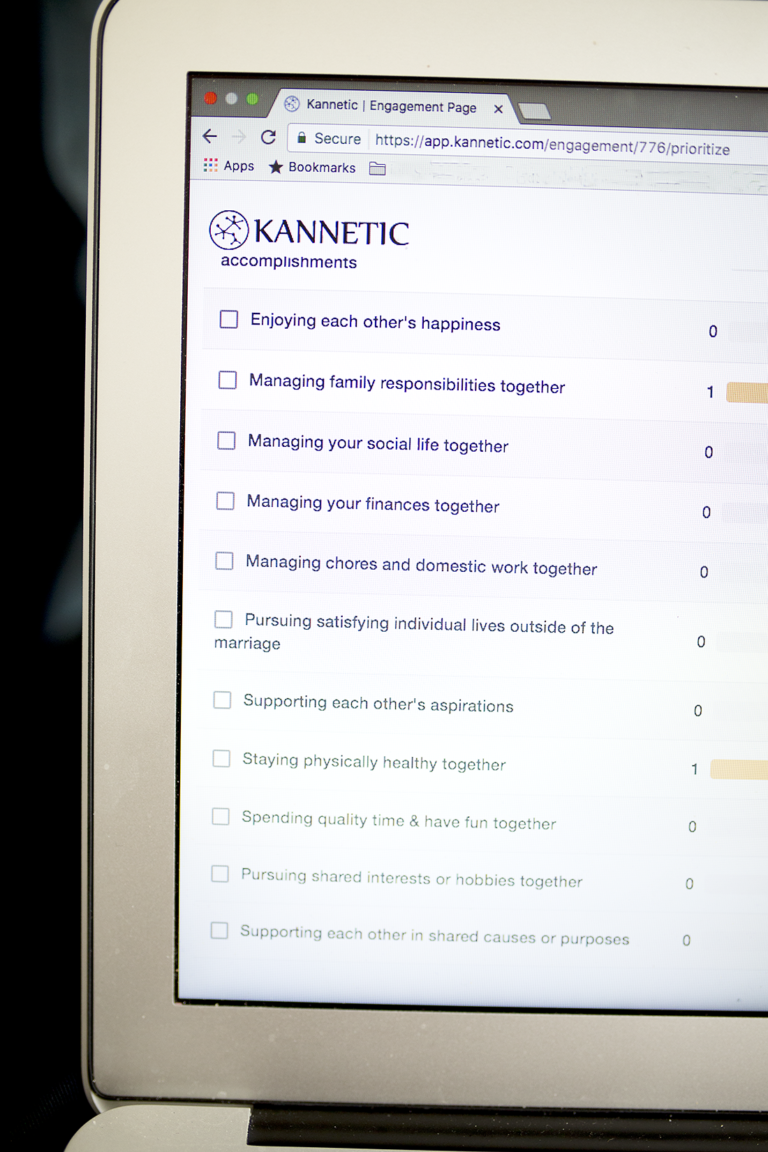 You can choose as many or as few items to work on as you'd like. You can opt to focus on one category or multiple, it's really all up to you. Let's say you're talking about romance and you choose to work on dates, a list of easy ideas for improvement are provided, and you can select as many of the suggestions/goals you want that you both agree to do. Once you select the specific action steps you set a time frame, and you create a plan. I mean easy as can be, right to the point, and in an approachable way that helps a lot of marriages look at specific fragments of their relationship and take them from good to great.
So for example, one of our areas we're working on is managing family responsibilities better. One of our specific goals suggested that we decided to do was: Find ways to build a support network outside of your family that can help you when you have too much to handle. So we are working on finding more back up babysitters, getting some cleaning service quotes for particularly rough weeks, and this past month I've reached out for more nanny help so I can run a few errands in addition to just working. My word it's helping already! We're seeing each other more on the weekends, we're getting a little more sleep, and we're able to have a little more time to connect and chat and work on our other goals. It's simple, doable steps, and I love that there's an app tracking your progress that you can both make together!
I'm honestly so thrilled, we've had more time together, we're tackling more together, we're flirting with each other more (another suggestion), our dates feel even more intentional, and queue the red face, our sex life is better.
I'm loving that what was good is feeling a more like great with this easy at-home date that's super affordable, and I reached out to the creator of The Marriage Builder and asked if we could even do a promo code discount for Friday We're in Love readers. Good news, he's a softie and sent me one! Enter Sept4 for 20% off the $49 annual subscription, making it $40 for a year with full access to the website and app, including video testimonials from licensed marriage therapists and a lot of other information to make sure your marriage is on it's A-game! I love how many at-home date ideas this creates, and what an amazing product it is!