Improving Smoothies with This Easy Hack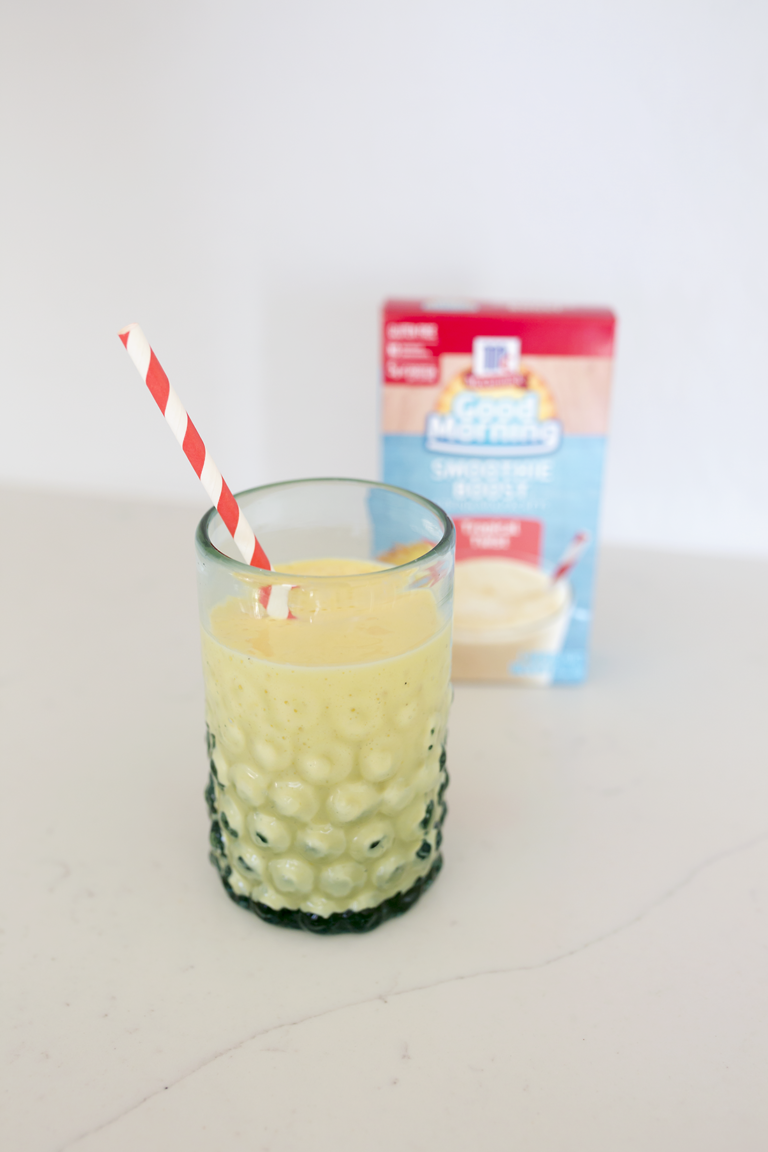 Thank you McCormick for sponsoring this post. Visit your local Wal-Mart to pick up McCormick Good Morning Breakfast for your family!
I've learned a few things about health and fitness goals after years of trying to manage infertility and some endocrine issues. What I do in the morning makes all the difference and sets up how my entire day will go!
I'm a firm believer in working out first thing and getting it over with. It helps me wake up and feel more alert, and it helps me clear my mind early in the morning. It also helps me feel less stress and gives me mental clarity all day long. I never get in as good of a run or weight lifting, I can't do as many HIIT sets later in the day, and I just feel so much more confident about life with an early morning exercise in one form or another.
I've also learned that breakfast is an absolute must, and I need to make sure it has some protein to keep me feeling great. When I get to fuel my body early with the right kind of breakfast I make better food choices all day.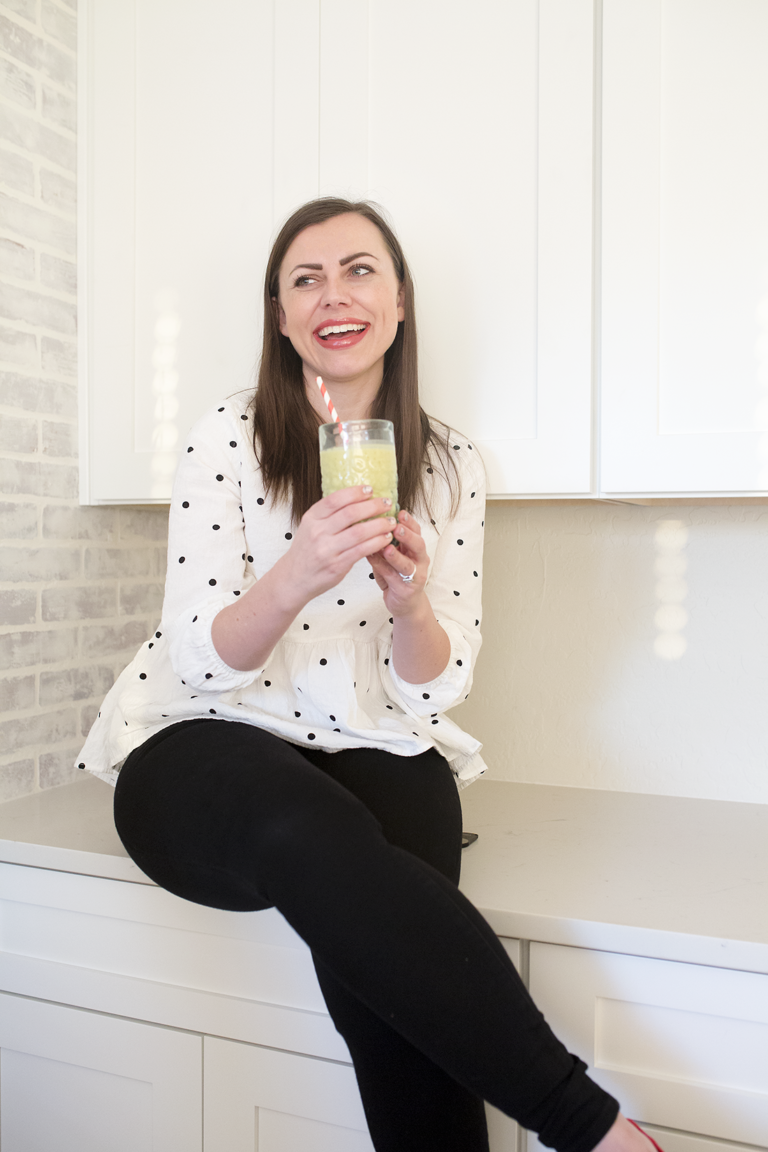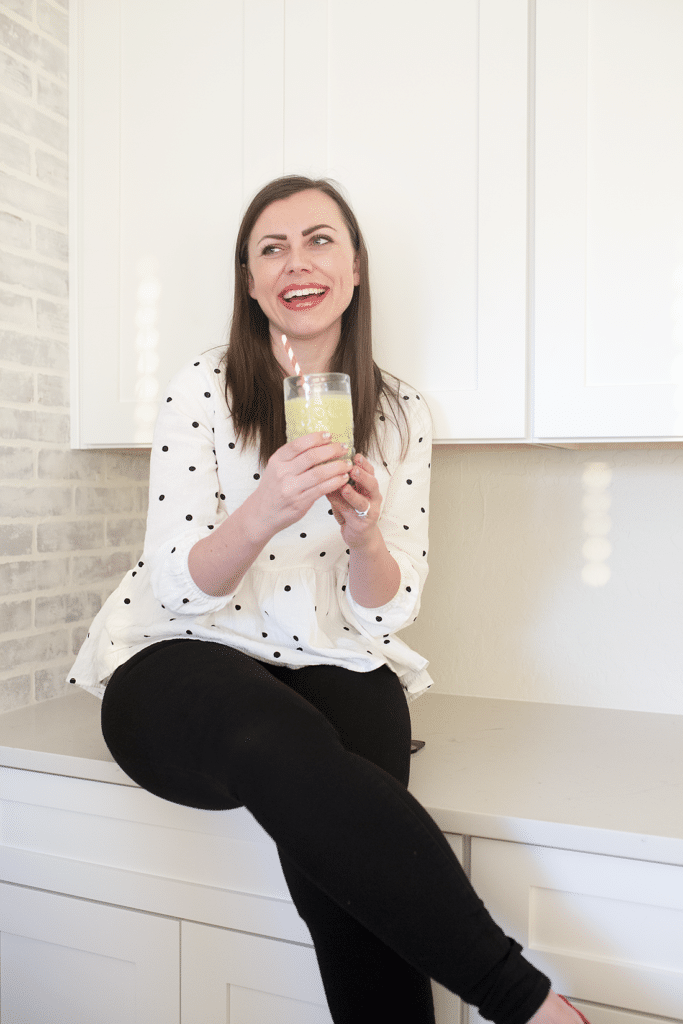 I'm a creature of habit, and ever since my husband bought me a nice blender five years ago, I've had a smoothie for breakfast at least five days a week. The formula is so simple, a cup or two of fruit, a half cup of liquid, and I try to add some spinach or kale to get in some greens. There are plenty of days I keep it sweet or make it a treat for me and my toddler. Smoothies always have our back when we need a meal in our house, but I really love them best for breakfast.
The only problem is I often need more protein than a smoothie can provide with fruits and veggies alone, so I've learned to try to up my protein game with some supplements. It works great, but I always run into the issue that I'm limited by flavors and thus stick to only a few smoothie options with the basic flavors of protein options I'm used to. That's why I was so excited to hear about McCormick Good Morning Smoothie Boost. Smoothies go from ordinary to extraordinary with a boost of taste and nutrition! We're talking about five grams of protein and flavor options to mix up your smoothie.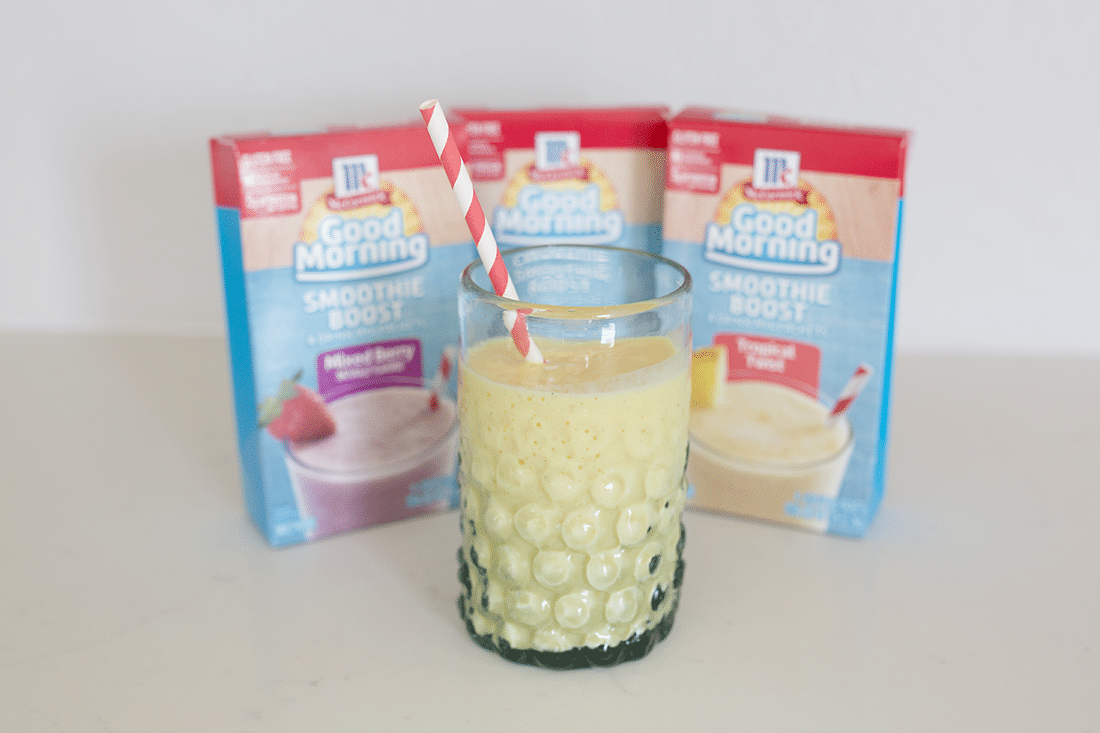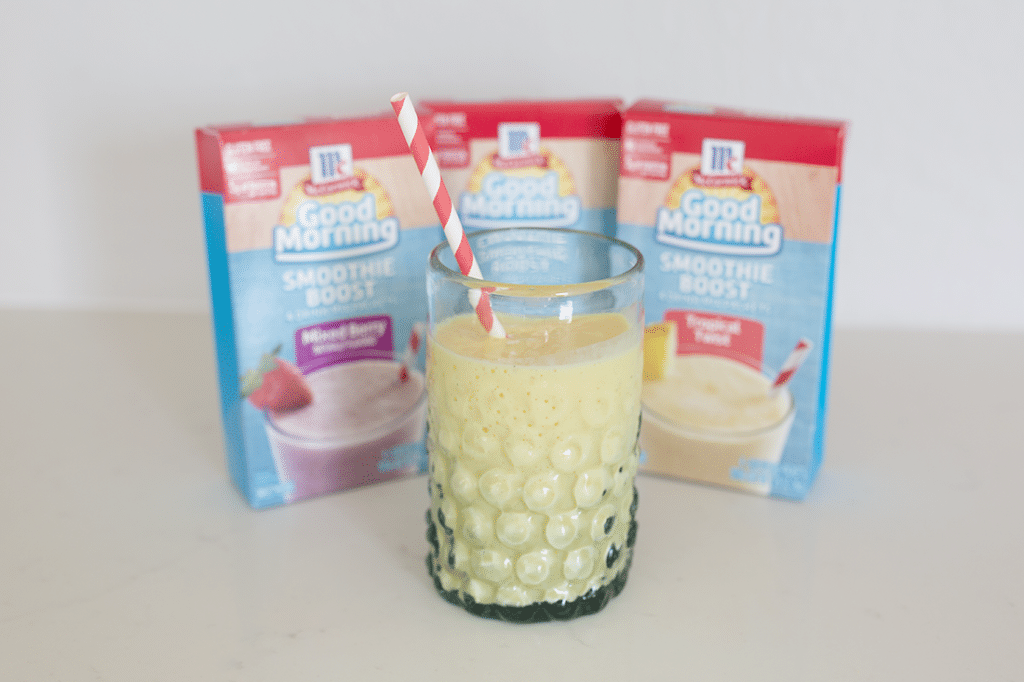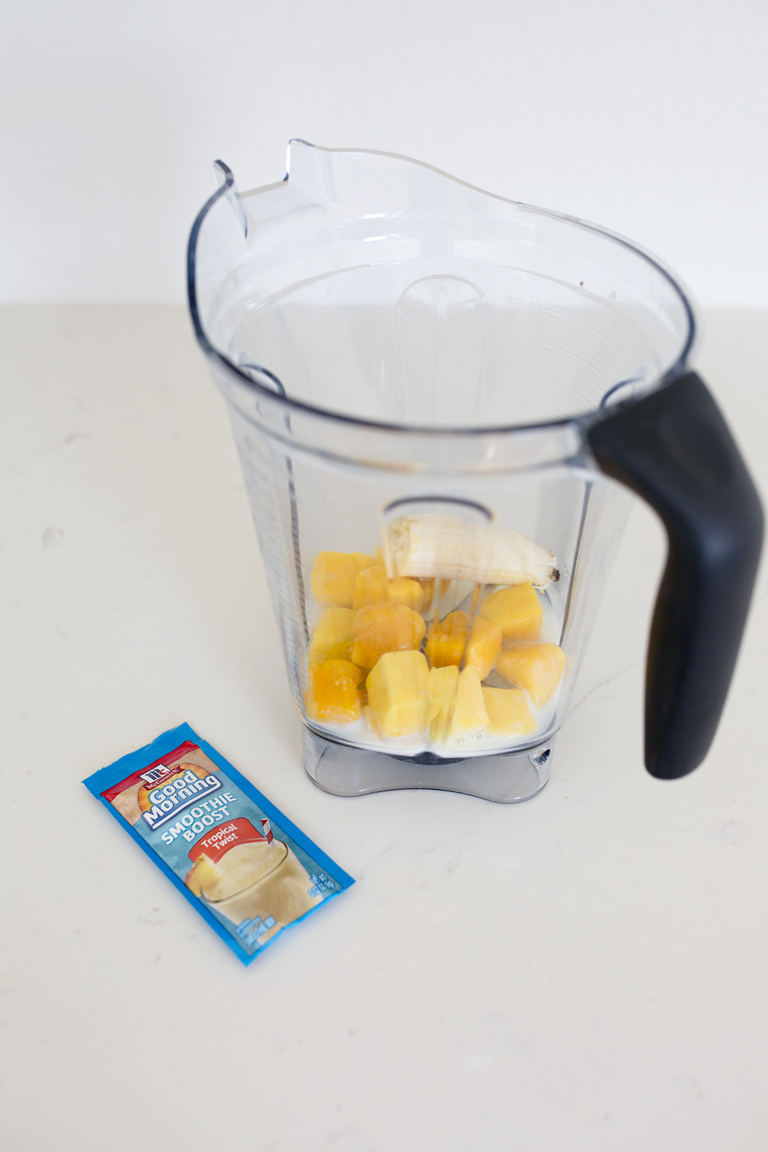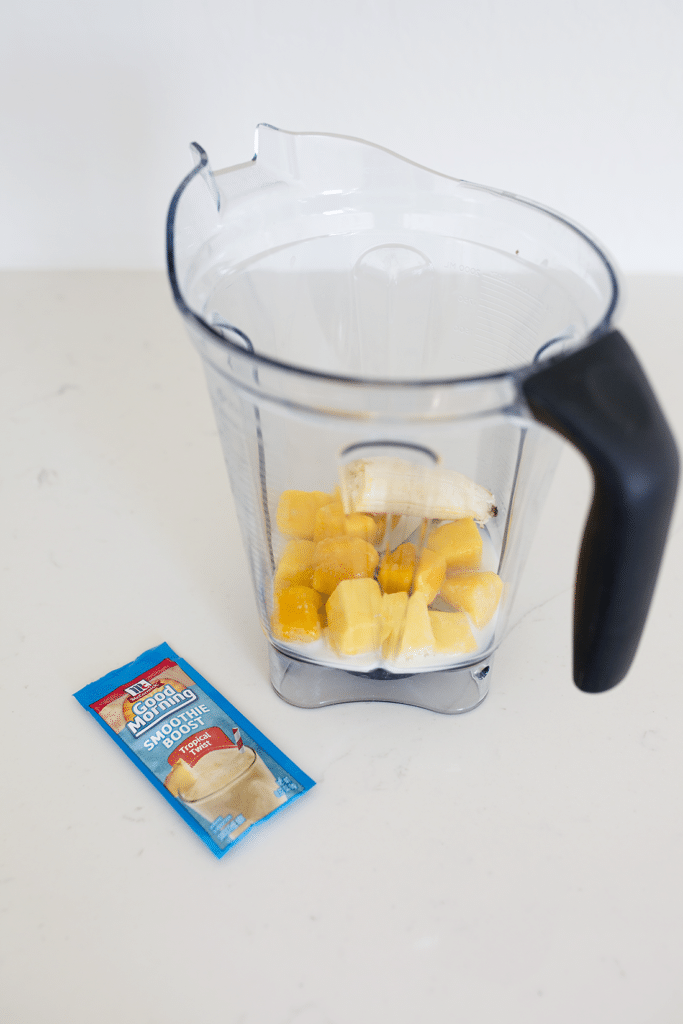 You just blend into your favorite shake recipes for a drinkable breakfast with fun flavor variations and added nutrients and protein. And it's so easy to blend a McCormick Smoothie Boost with juice, milk or fruit for a drinkable meal on-the-go on even the busiest of mornings.
We're currently loving the Tropical Twist McCormick Good Morning Smoothie Boost. It takes 3/4 cup of frozen fruit, 1/2 cup of milk, and one package of smoothie boost for a really delicious island flavor that not only makes me feel like I'm having a treat but makes me feel like I've had a healthy breakfast too. It's such a good way to start my morning off right!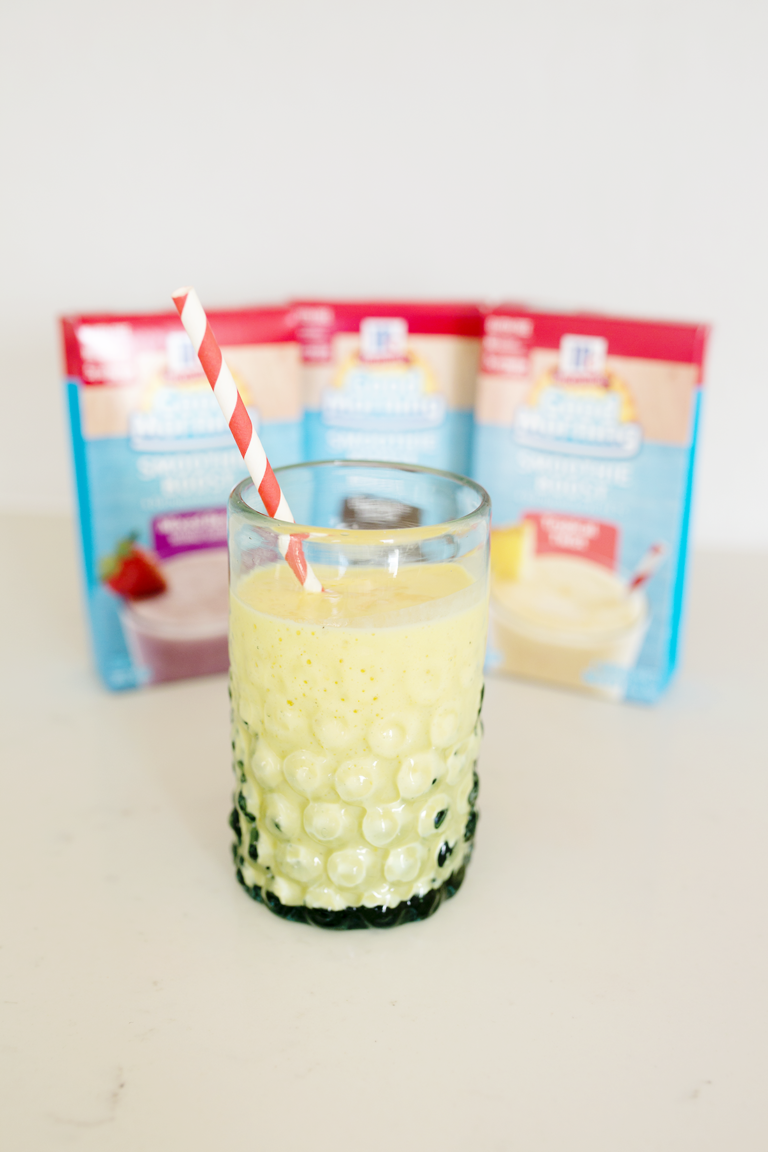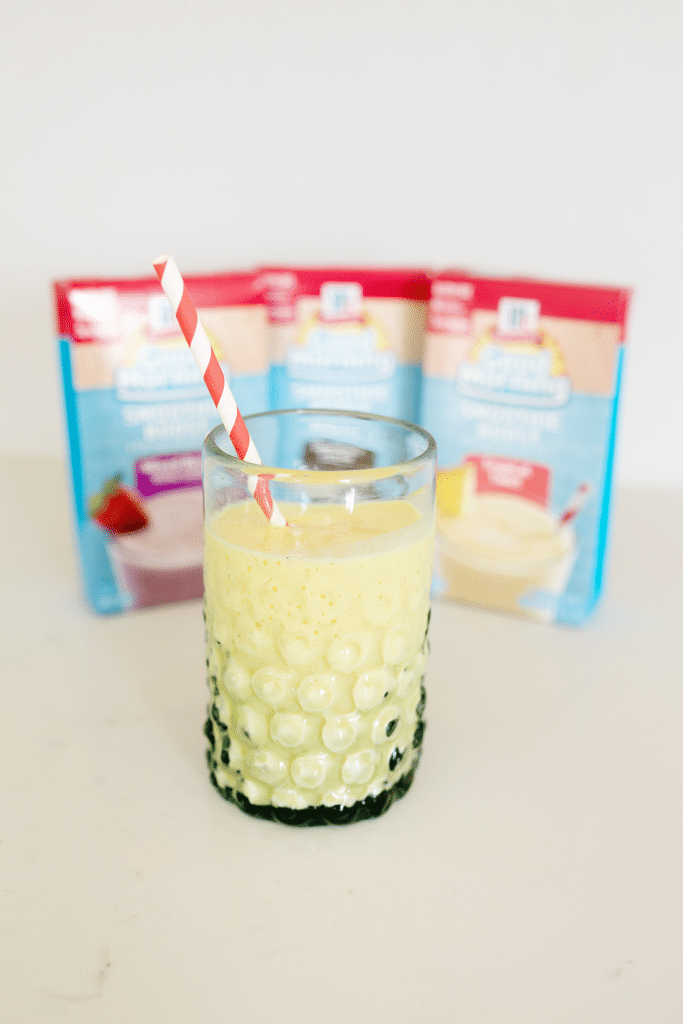 If you are looking for easier mornings, and ways to improve smoothies, this is such an easy hack!
I was selected for this opportunity as a member of CLEVER and the content and opinions expressed here are all my own.
Get 365 Date Ideas!
We want to help you have the best date nights ever! Grab this FREE printable with 365 date ideas, a date for every day of the year so you never run out of ideas!